Puff Pastry Wrapped Brie |  Every Appetizer table needs a wheel of brie!  This creamy cheese is piled high with dried fruit and nuts all encased with a crispy puff pastry.  It's never a bad thing when you can create a wow appetizer for your table without spending tons of time doing it.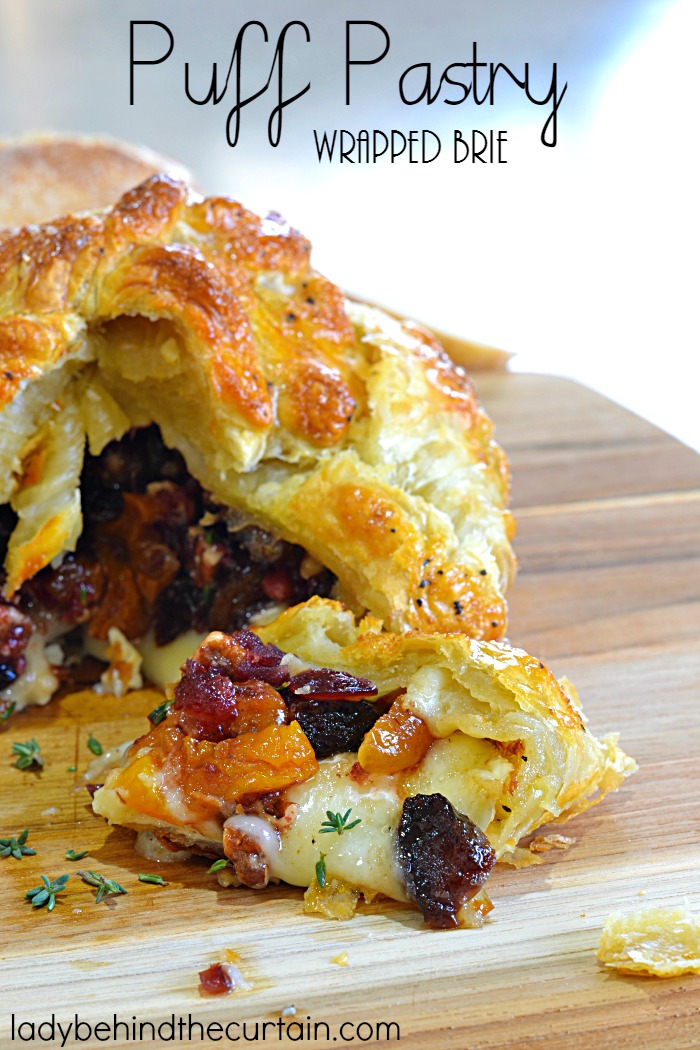 Here's how you can create this super easy tasty appetizer.
First…. let's talk about the cranberry relish I found.  This relish is packed with lots a great ingredients like cranberries, apple, orange peel and Port Wine to mention a few.  So if you come across it at your grocery store I highly recommend you picking up a jar.  If you can't find it then you can use whole berry cranberry sauce.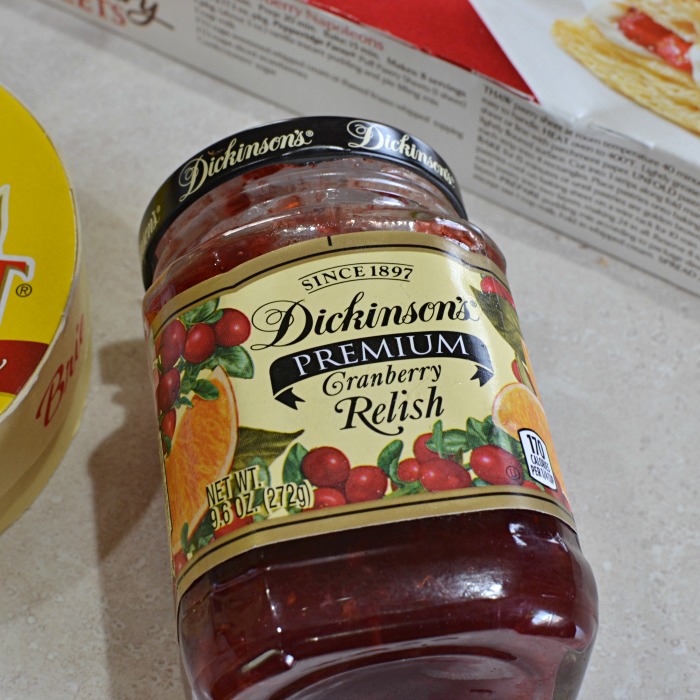 Roll out a sheet of store bought puff pastry and place brie wheel in the center.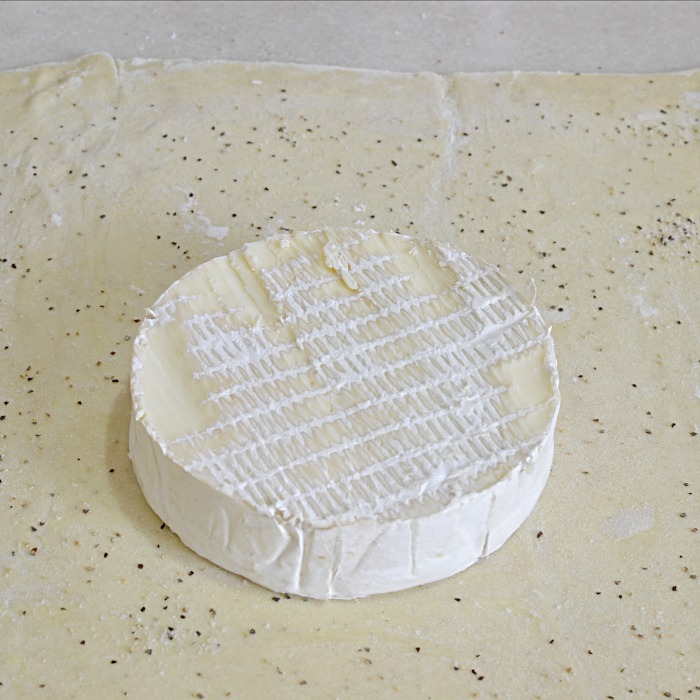 Pile on the dried fruit and nuts.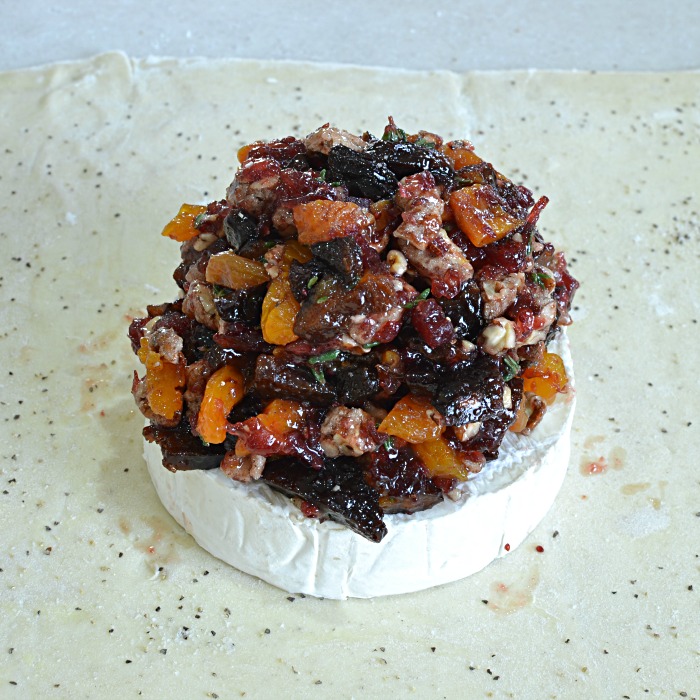 Wrap and twist the dough around the wheel.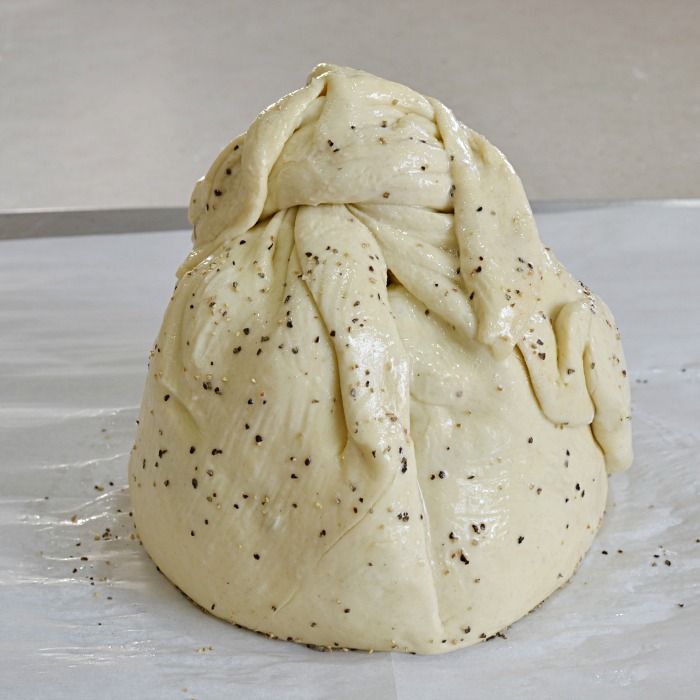 Bake until puffy and golden.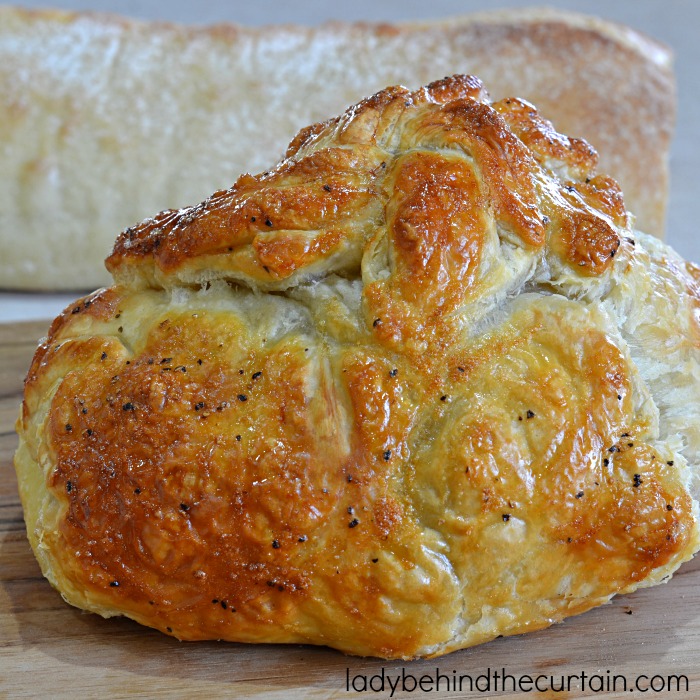 Everyone will love this cheesy appetizer with a pop of sweetness from the fruit!  Serve a variety and add my Cranberry Apricot Baked Brie!
Puff Pastry Wrapped Brie
Ingredients
1/3 cup dried apricots, chopped
1/3 cup dried plums, chopped
1/3 cup Sugar Pecans or toasted pecans
1 teaspoon fresh thyme, chopped
1/3 cup cranberry relish or whole berry cranberry sauce
1/8 teaspoon salt
1/8 teaspoon pepper
1 sheet frozen puff pastry, thawed
1 (8 ounce) wheel Brie cheese
1 egg white
Instructions
In a medium bowl add the apricots, plums, pecans, thyme and relish; stir to combine.
On a lightly floured surface roll puff pastry into a 12-inch square; sprinkle on the salt and pepper.
Trim top rind off Brie; center the cheese on the pastry.
Top with the fruit mixture.
In a small bowl beat the egg white; brush some egg along the pastry edges.
Gather dough up around Brie twisting into a top knot.
Place on a cookie sheet lined with parchment paper.
Chill in the freezer 15 minutes.
Meanwhile preheat the oven to 400°.
Brush pastry lightly with egg; bake 30 to 35 minutes or until puffy and golden.
Serve hot.
MORE APPETIZER RECIPES

HOW TO BUILD THE ULTIMATE HOLIDAY CHARCUTERIE BOARD 2. CRAB CAKE STUFFED SHRIMP  3. CRANBERRY PEAR CHEESE BALL