Creamy Vodka Sauce | A flavorful sauce that goes beautifully with your favorite pasta, chicken or seafood.  Skip the pasta and lighten up the recipe by using light cream and serving it with shrimp or clams.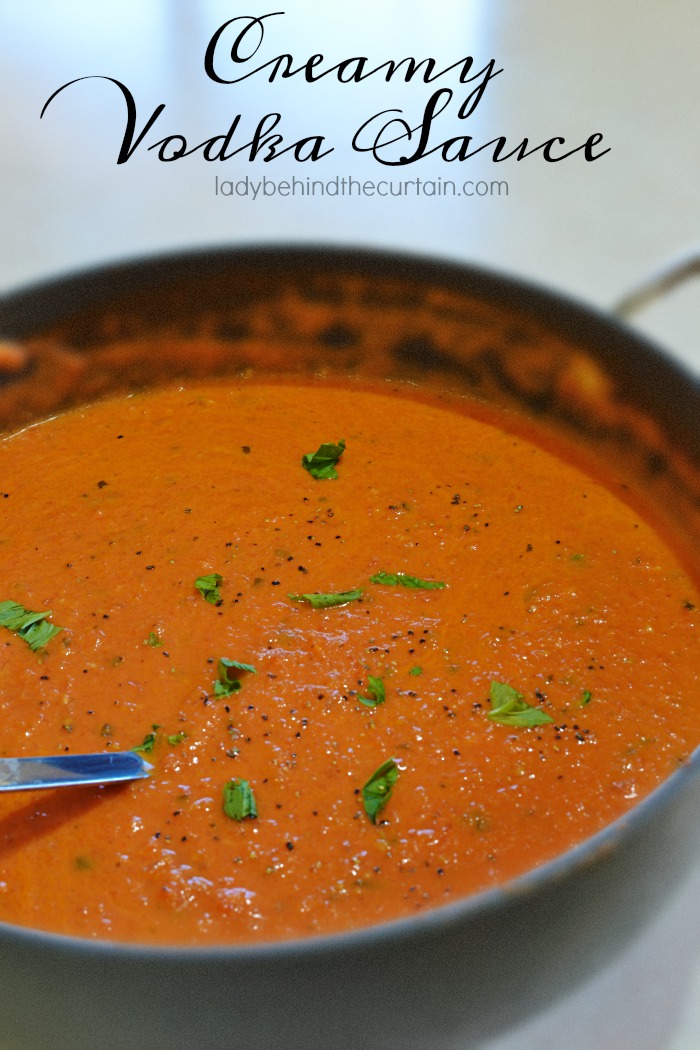 I'm always on the hunt for a good sauce and I had never used Vodka before.  Since I love cooking with wine I was excited to give it a try.  Usually I make an Alfredo or Spaghetti Sauce.   But, when I found this Vodka Sauce recipe on my friend Michelle's website A Dish of Daily Life I knew I had found a delicious new sauce recipe.  Don't worry…this sauce is suitable for children.  With the sauce simmering for 15 minutes it has more than enough time to burn off the alcohol.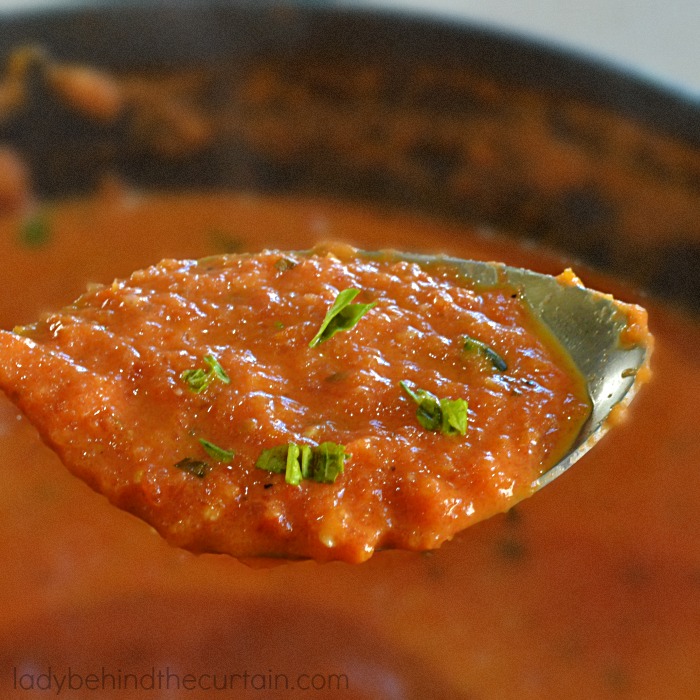 The recipe makes enough for 2 pounds of pasta!  So…if you are feeding a group of friends or hungry teenage boys you're in luck.  For me…it's only my husband and I so we enjoyed half of the sauce and I froze the other half.  It really made this weeks meal planning easy.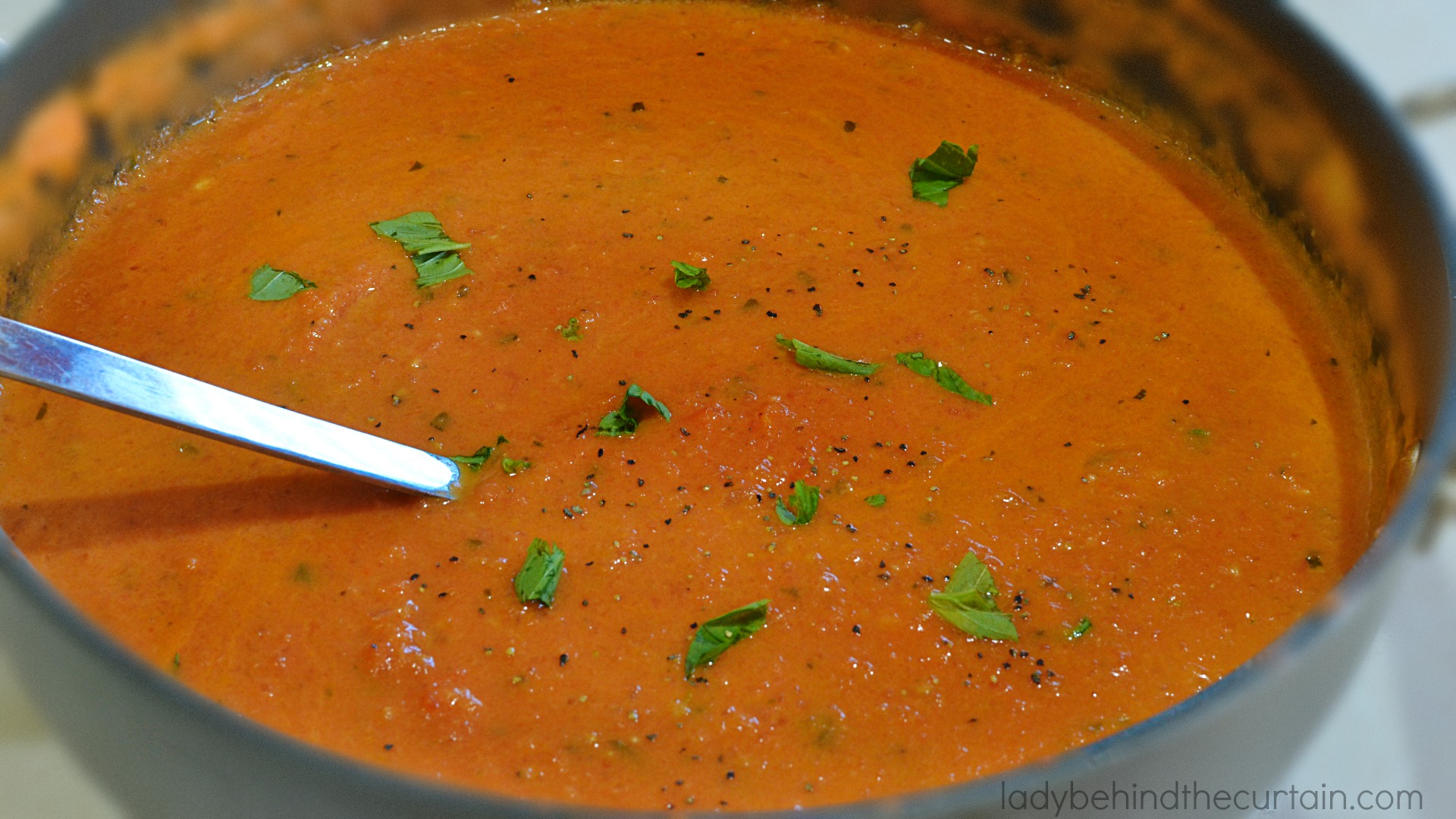 MORE SAUCE RECIPES

ROASTED PEPPER CHICKEN SAUCE  2. SIMPLE MARINARA SAUCE 3. EASY HOMEMADE SPAGHETTI SAUCE