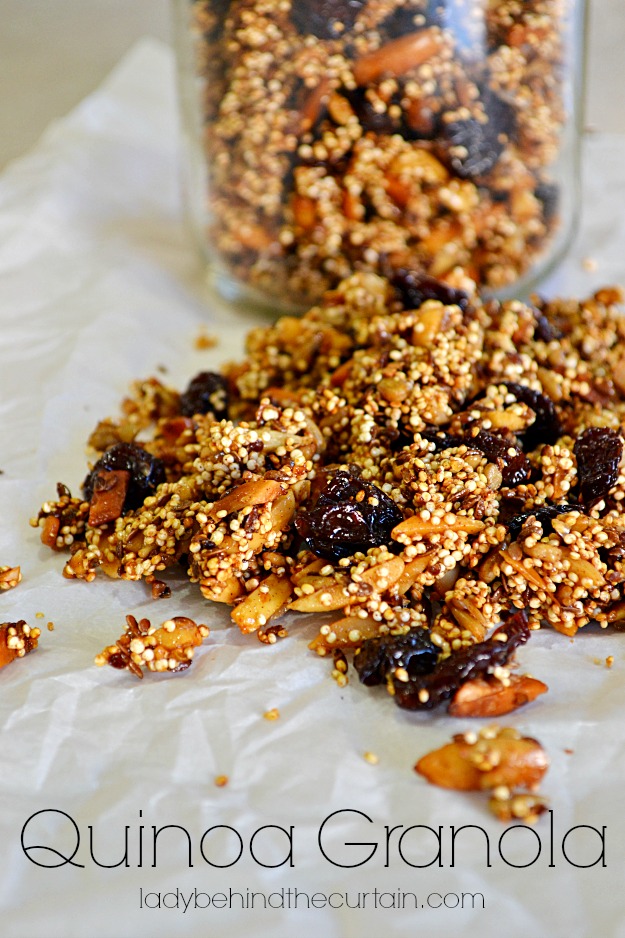 Package this quinoa granola and give it as a teachers gift!
Sprinkle on oatmeal, layer with yogurt and make a parfait or simply eat it as a snack.  A great way to get picky eaters to eat something healthy.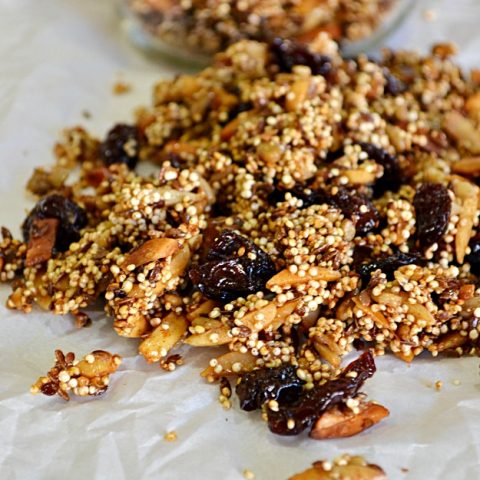 Quinoa Granola
Ingredients
3/4 cup uncooked quinoa, rinsed and well drained
1/2 cup roasted hulled sunflower seeds
1/2 cup slivered almonds
1/4 cup flaxseeds
1/4 cup honey
2 tablespoons canola oil
1 teaspoon ground cinnamon
1/2 teaspoon coarse salt
3/4 cup dried cherries
Instructions
Preheat oven to 350 degrees.
In a large bowl combine quinoa, sunflower seeds, almonds, and flaxseeds.
Pour honey into a small microwave safe bowl, heat until warm.
Stir in oil, cinnamon and salt.
Pour honey mixture over quinoa mixture.
Toss to coat and spread onto a 15x10x1-inch baking pan.
Bake 20 minutes or until golden brown, stirring twice.
Stir in dried fruit.
Spread out on a large sheet of foil.
Cool completely, breaking up any large pieces.
Notes
TO STORE: Store in an airtight container in the refrigerator for up to 2 weeks.
This recipe was adapted from the BHG Food Gifts 2013 magazine.
MORE GREAT RECIPES WITH QUINOA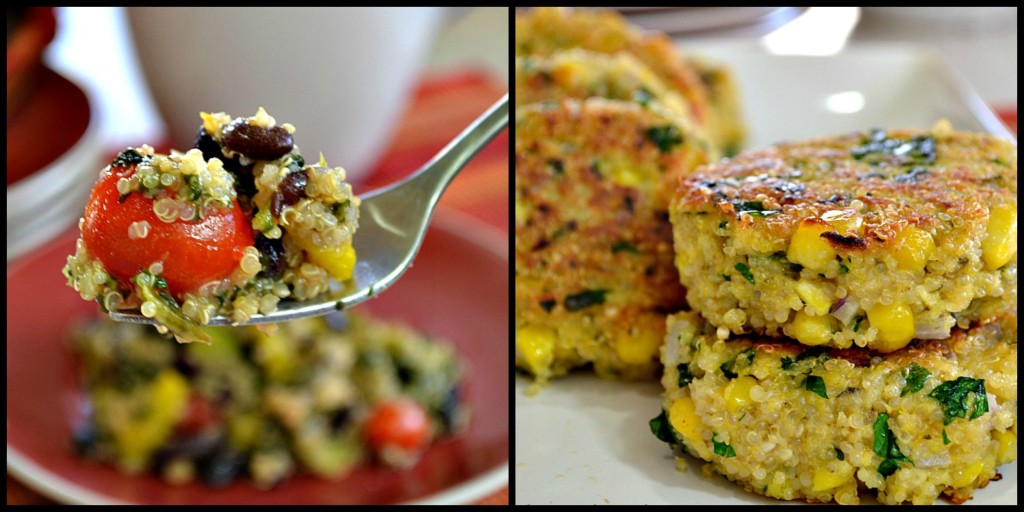 1.  GREEK QUINOA SALAD  2.  CHIMICHURRI QUINOA & CORN PATTIES