Roasted Chicken with Potatoes and Bacon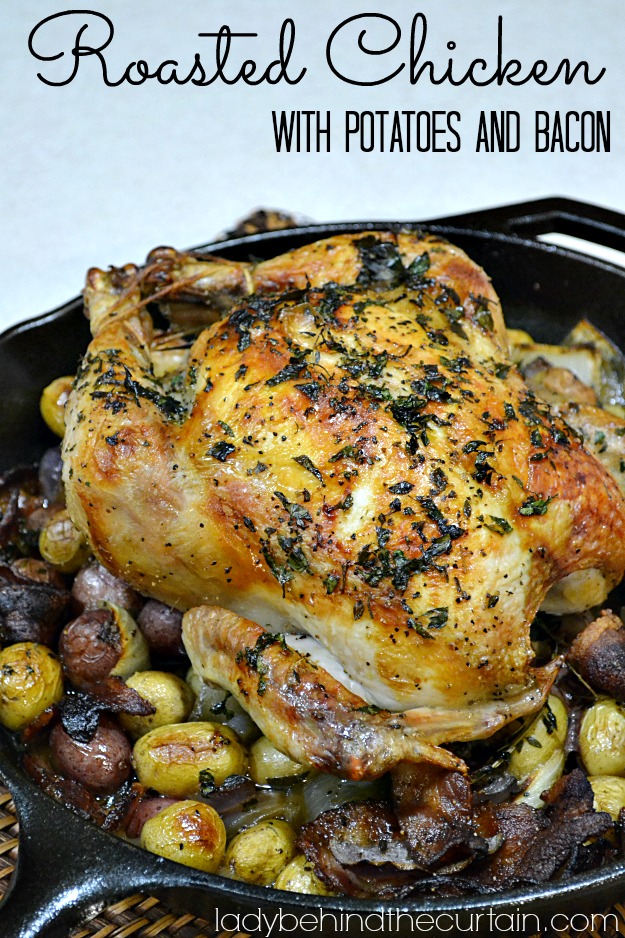 ROASTED CHICKEN WITH POTATOES AND BACON SKILLET DINNER!
This roasted chicken with potatoes and bacon is filled with herbs and onions.  The potatoes are nestled with more herbs, caramelized onions and bacon.  The roasted chicken is wonderfully juicy with a touch of herb flavor.
I love baking in my cast iron skillet.  Everything tastes better.  A delicious skillet dinner.