Roasted Fresh Hatch Chile Peppers
Roasted Fresh Hatch Chile Peppers |  Bring a pop of flavor to sandwiches, hamburgers, tacos, and soup with these delicious roasted peppers.  Don't forget about chili verde!  If you don't like spicy chiles then these are the peppers for you.  Lots of flavor with little kick.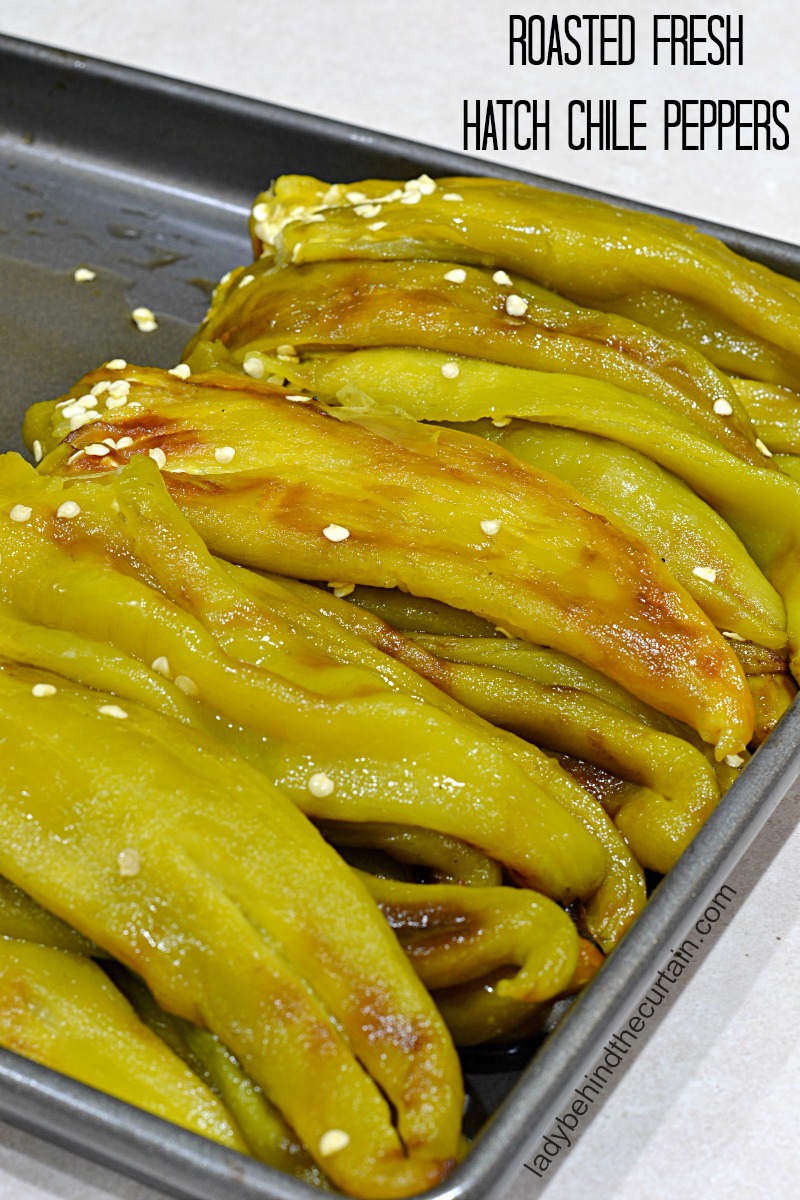 Another great thing about these chiles is they freeze beautifully.  Pack about 7 to 10 in a zip top bag and place in the freezer flat until frozen.  They will stay good until the next chile season rolls around!
A little history about Hatch Chiles:  Hatch Chiles come in many varietes.  The name "Hatch Chile" simply means that the chile is from Hatch, New Mexico.  Here are their marketing names; Hatch chile, green chile, red chile and Anaheim pepper
Place the chiles directly  on a hot grill.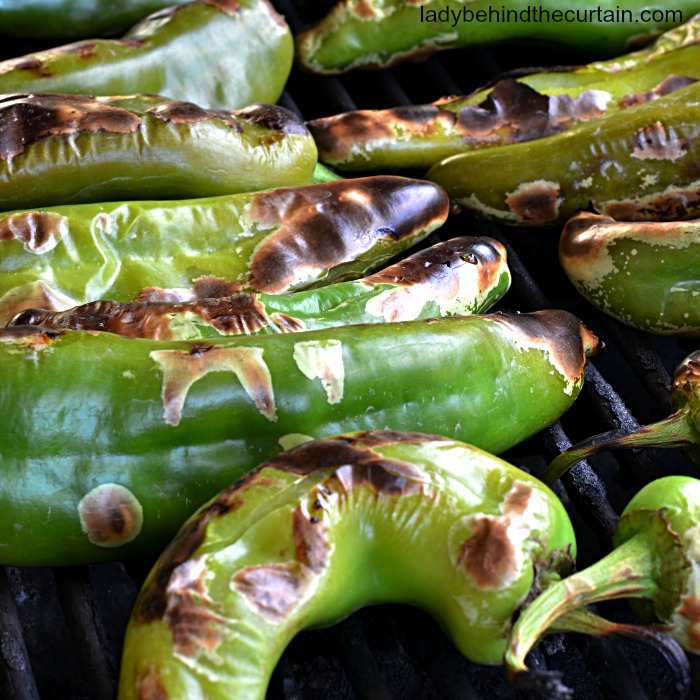 Cook 10 minutes on each side making sure to check them and turn as needed.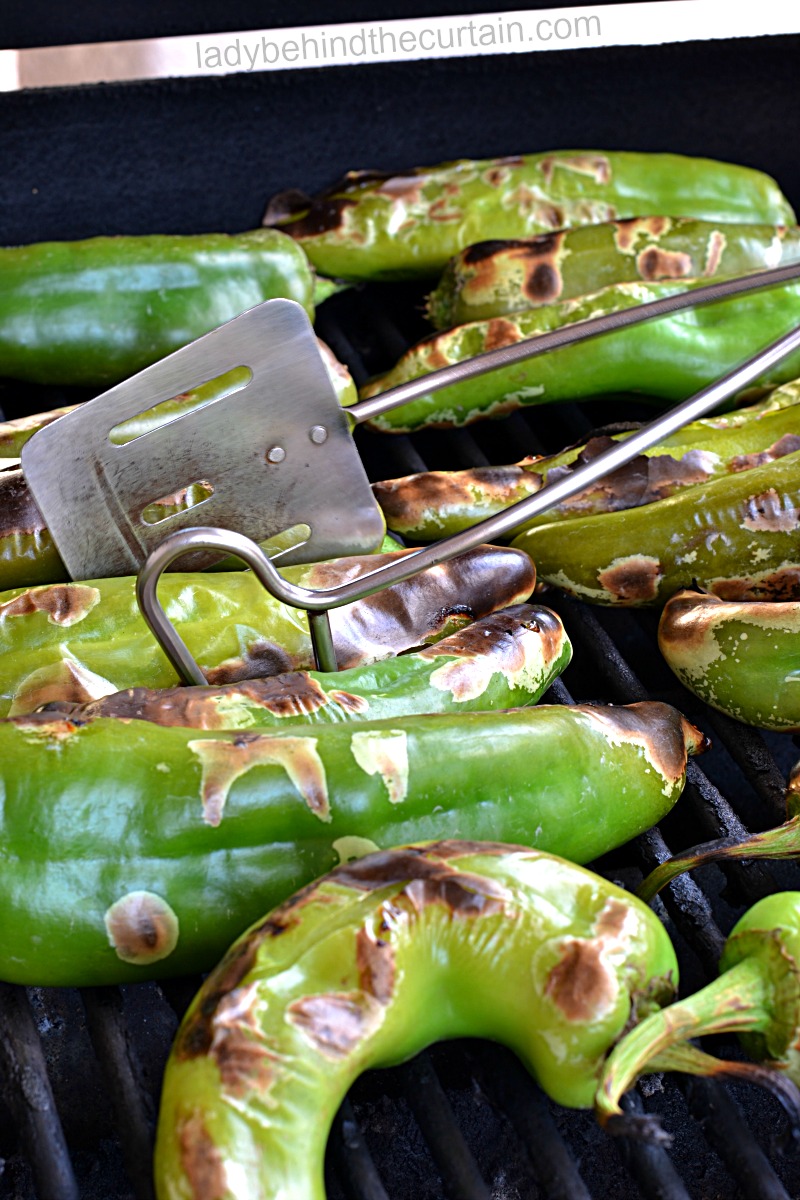 Put the hot chiles on a baking sheet.  Let them rest until cool enough to handle.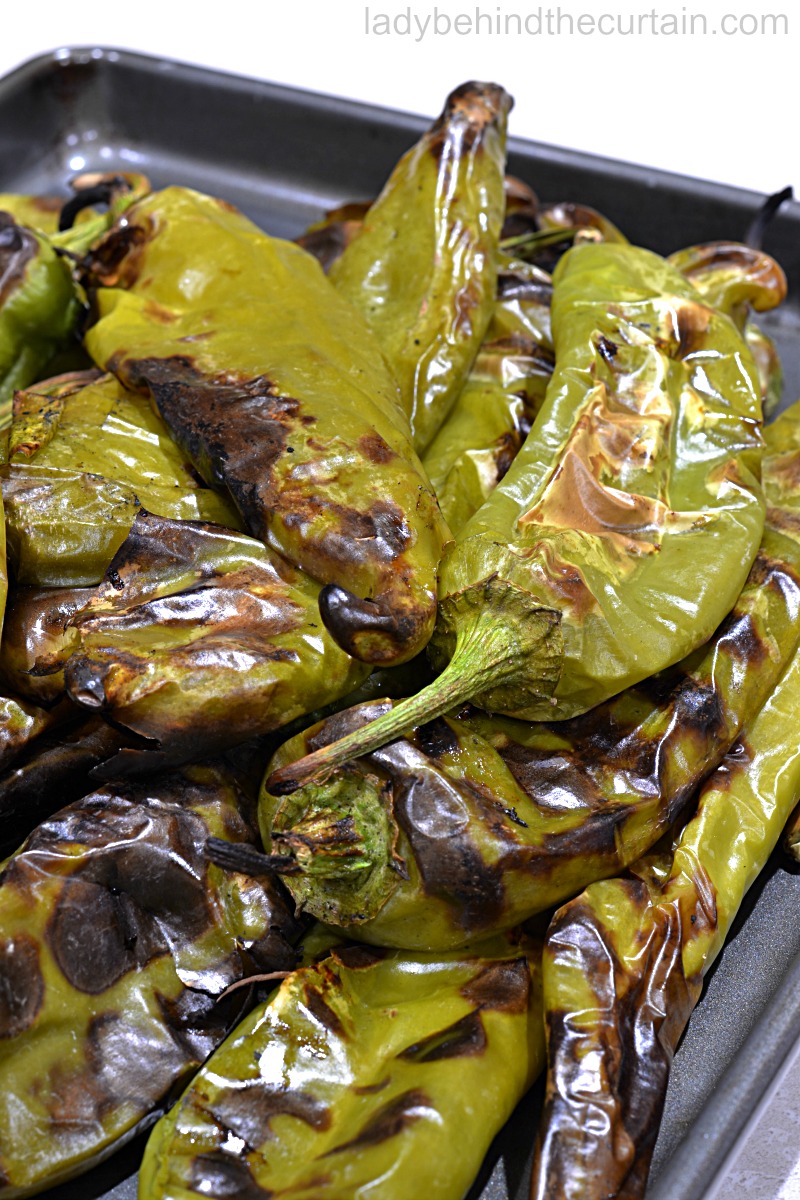 Peel off the skin of the chiles.  That's it!  No special seasoning just beautiful chiles!  Store in a zip top bag in the refrigerator or freezer.  ENJOY!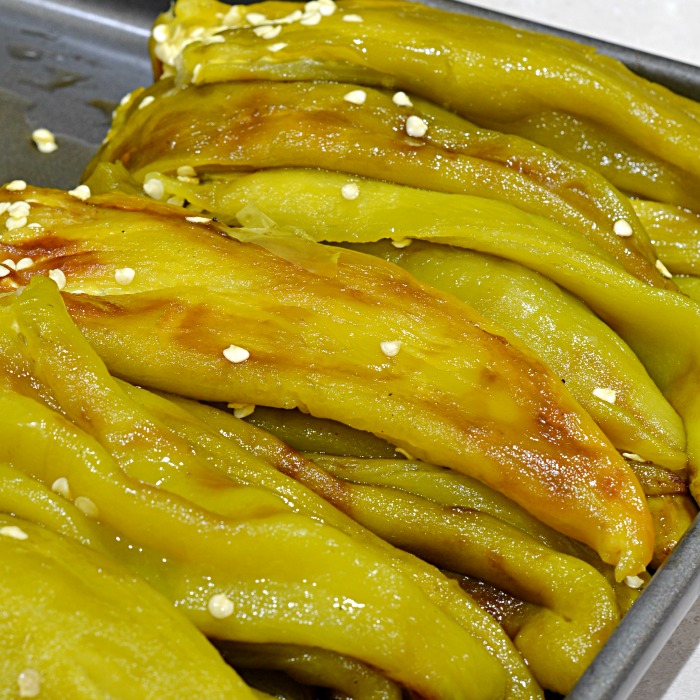 Roasted Fresh Hatch Chile Peppers
Instructions
Heat grill to medium high.  Place chiles directly on the grill.  Cover with lid.  Check and turn every few minutes.  You'll want to keep an eye on these.  They can cook faster then you think.  Cook until blistered on both sides (about 10 minutes per side).
When the skin is blistered and cracked, place on a baking pan.  Let the chiles sit on the counter until cool enough to handle.  Peel the skin from the chile and take off the top.
TIP:  I found it was easier to peel the pepper *BEFORE* removing the top.
Place in a freezer safe zip top bag and freeze.  Can be frozen up to a year.
Nutrition Information
Amount Per Serving
Calories

0
Total Fat

0g
Saturated Fat

0g
Cholesterol

0mg
Sodium

0mg
Fiber

0g
Sugar

0g
Protein

0g
RECIPES FOR YOUR CHILES
GREEN CHILES AND RICE FRITTATA  2. SPICY PORK GREEN CHILE SOUP  
NEVER MISS A POST!
Sign up for my newsletter (two per month) and receive my recipes in your inbox. Easy to see anytime and saved for safe keeping. Click Here and sign up today! —->>>>CURTAIN CALL NEWSLETTER