Green Chiles and Rice Frittata
Green Chiles and Rice Frittata | Serve a little bit of the Southwest at your next brunch!  Packed with fresh vegetables a kick of hot pepper sauce all encased in cheese, eggs and rice.  The perfect food!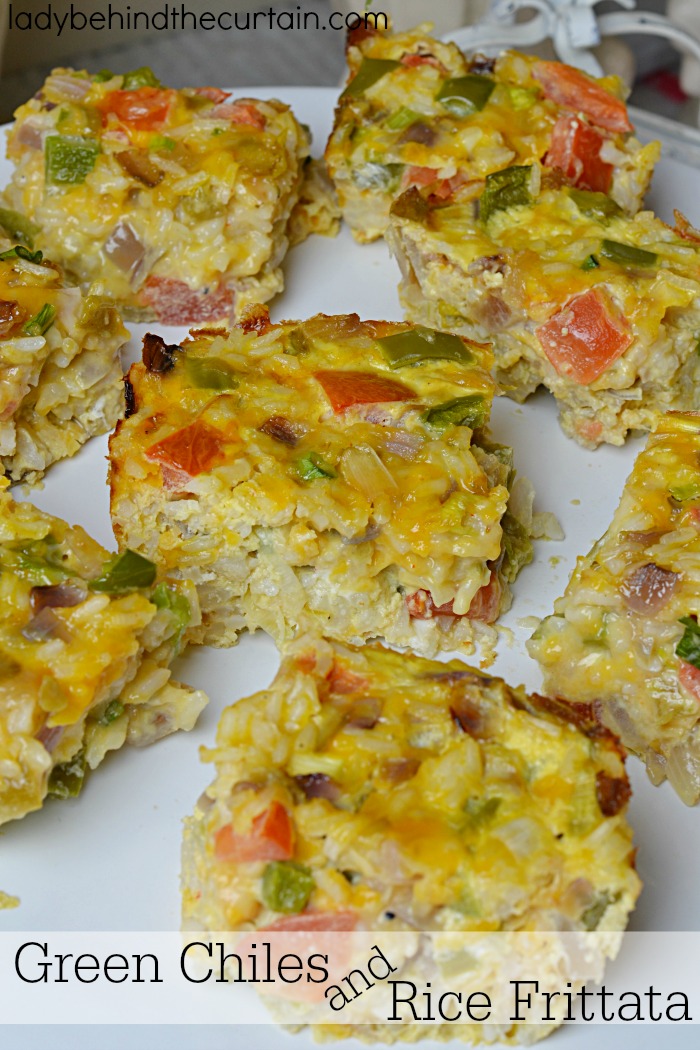 Whether it's for Sunday Lunch, Easter Brunch or a Ladies Luncheon this Frittata is not only tasty but easy to make and is very satisfying.  An added bonus is that when reheated this frittata is just as good as when it was freshly made.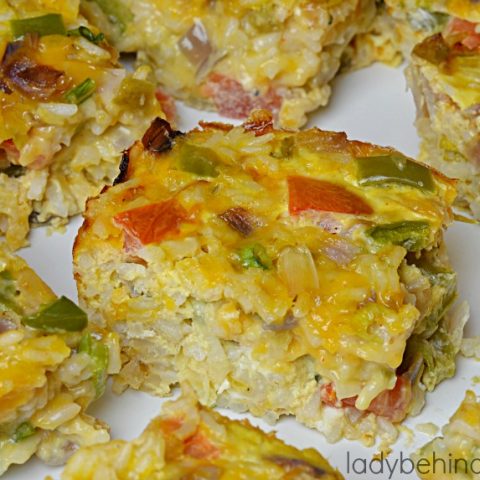 Green Chiles and Rice Frittata
Ingredients
1-1/2 cups cooked rice
1/3 cup sliced green onions
1 medium red onion, chopped
1 tablespoon butter
1 cup shredded cheese
1 - 4 ounce can diced chilies
1 medium tomato, chopped
1 medium green bell pepper, chopped
5 eggs, beaten
1/3 cup milk
1 teaspoon Worcestershire sauce
1/2 teaspoon salt
3-4 drops hot pepper sauce
Instructions
Preheat oven to 350 degrees.
Saute onion.
Combine rice, cheese, chilies, bell pepper and tomato.
Add onion.
Combine eggs, milk, Worcestershire sauce, salt and pepper sauce.
Stir in rice mixture.
Pour into buttered 8-nch square baking dish or a 9-inch pie dish.
Bake for 35 to 40 minutes or until middle is set for the 8-inch square dish OR 25 to 30 minutes for the 9-inch pie dish.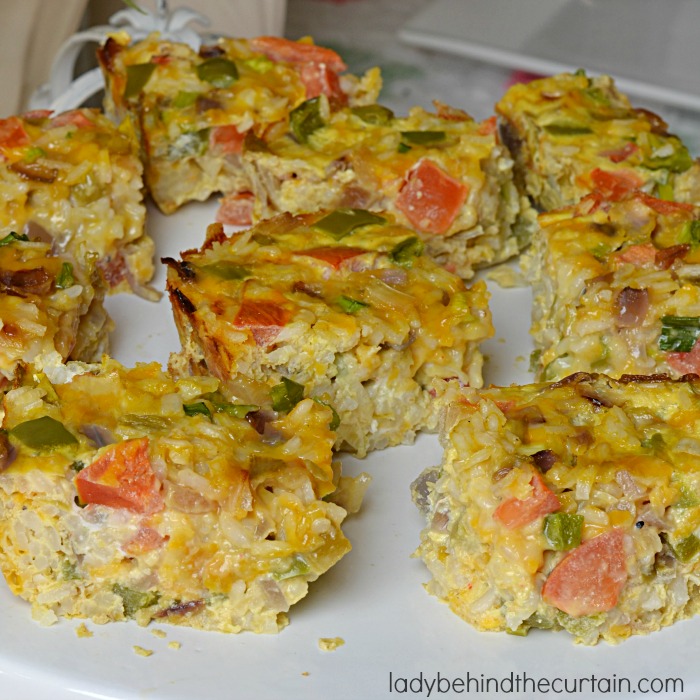 MORE BRUNCH RECIPES
BACON RANCH PINWHEEL APPETIZERS  2. HAM AND BLACKBERRY JAM BISCUIT SANDWICHES  3.  GRANDMA'S GOOEY CINNAMON ROLLS