Green Chiles and Rice Frittata
Green Chiles and Rice Frittata | Serve a little bit of the Southwest at your next brunch!  Packed with fresh vegetables a kick of hot pepper sauce all encased in cheese, eggs and rice.  The perfect food!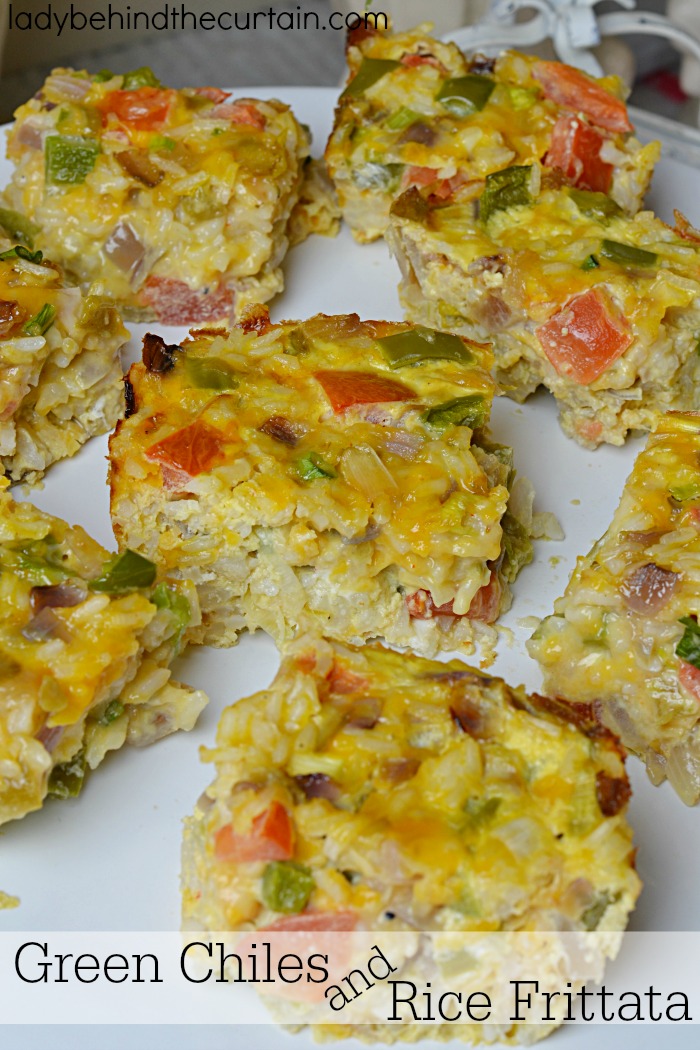 Whether it's for Sunday Lunch, Easter Brunch or a Ladies Luncheon this Frittata is not only tasty but easy to make and is very satisfying.  An added bonus is that when reheated this frittata is just as good as when it was freshly made.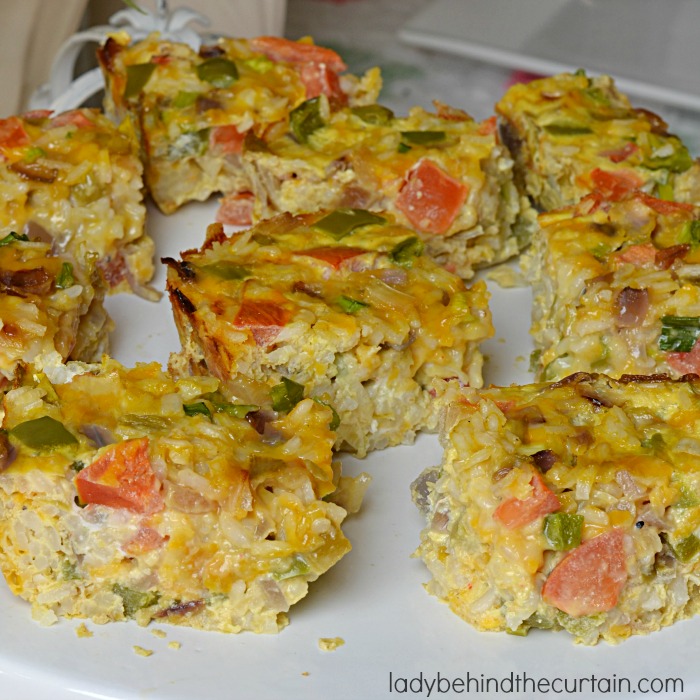 MORE BRUNCH RECIPES
BACON RANCH PINWHEEL APPETIZERS  2. HAM AND BLACKBERRY JAM BISCUIT SANDWICHES  3.  GRANDMA'S GOOEY CINNAMON ROLLS