Okay, so seriously my all time favorite candy bar doesn't even have chocolate in it.  I'm sure you've guessed by now it's a pay day!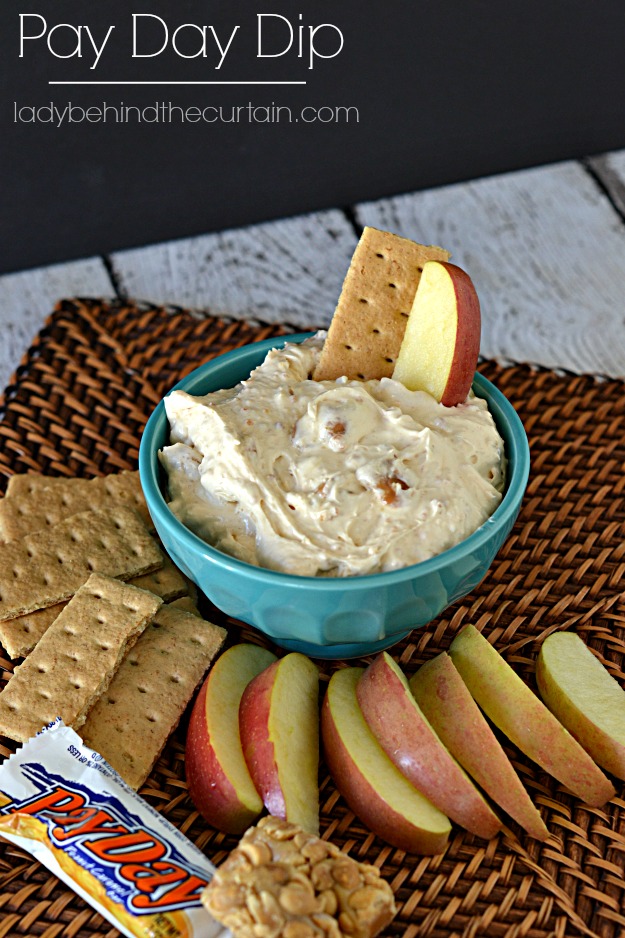 So you won't be surprised to learn that I actually added ground up paydays to this Pay Day Dip.  Ridiculously tasty.  In fact who needs something to dip?  All I needed was a really BIG spoon!  HA!  🙂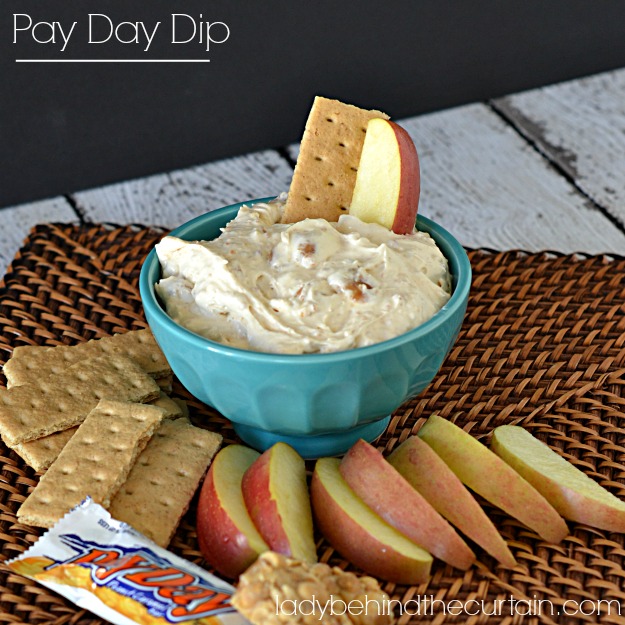 Serve at a bridal or baby shower with my Peach Cheesecake Dip and Toffee Dip.
Create your own Recipe Box and save your favorite Lady Behind The Curtain recipes.  Make a Meal Plan with your favorite recipes and ZipList will automatically add the ingredients to a Shopping List.