Witch Potion Halloween Shakes
These Witch Potion Halloween Shakes are not only fun to look at they are also delicious.  Perfect for your Halloween party!  I also hung fun felt witches hats off the straws.  Made with Orange sherbet and vanilla ice cream.  Check below to see what other yummy ingredients I used to make these awesome shakes!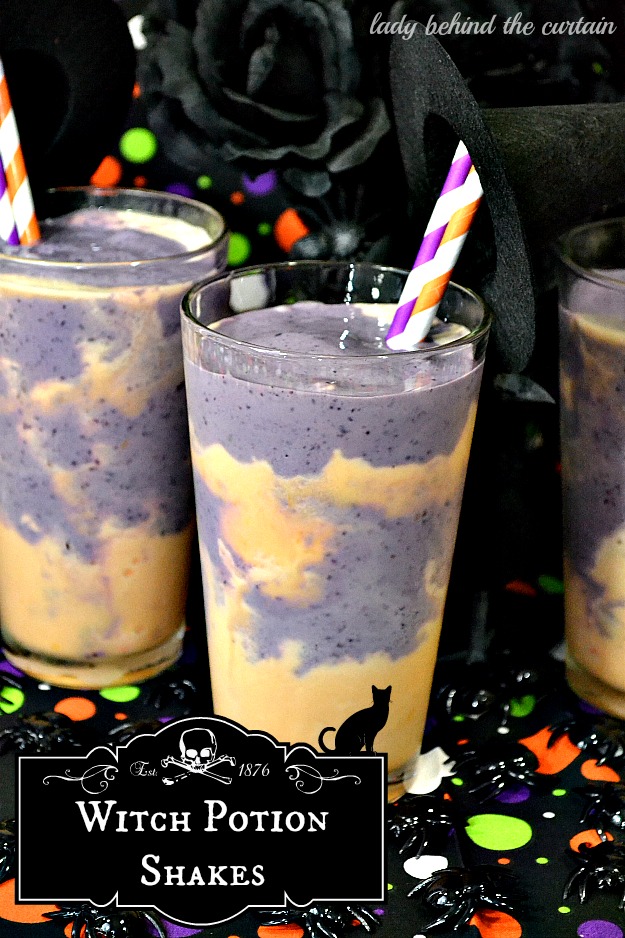 Serve this bewitching beverage to your unsuspecting guests and create a fun and playful treat!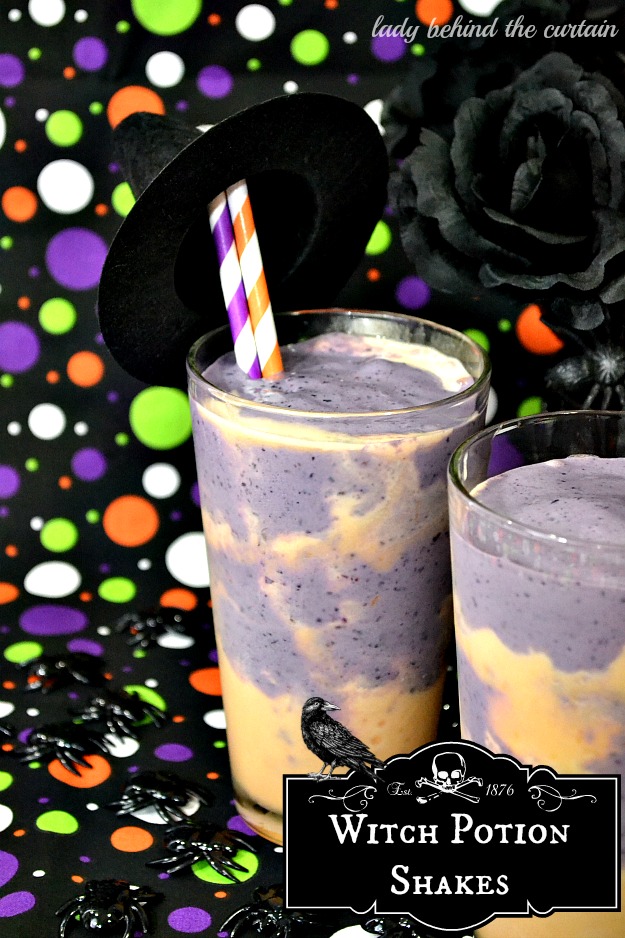 Witch Potion Shakes
Yield:
Fills 4 - 8 ounce glasses
Toil and Trouble
Boil and Bubble.
Ingredients
2 pints orange sherbet, softened
1/2 cup orange juice
1 pint vanilla ice cream, softened
1/2 cup fresh or frozen unsweetened blueberries
1/2 cup fresh or frozen unsweetened blackberries
Instructions
Place glasses in the freezer to keep chilled.
In a small bowl combine sherbet and orange juice.
In a blender, combine the ice cream, blueberries and blackberries.
Cover and process until blended.
Layer sherbet and berry mixtures into each glass.
Serve Immediately.
Notes
This recipe is from the Taste of Home Ultimate Halloween 2011 magazine.
MORE BEWITCHING RECIPES
1.  BANANA PECAN CUPCAKES  2.  BEWITCHING PUMPKIN MOUSSE PARFAITS  3.  WITCHES BREW BUTTER COOKIES  4.  SPICE COOKIES WITH PUMPKIN MARSHMALLOW DIP