Halloween Party Witches Potion Shake
This Halloween Party Witches Potion Shake is not only fun to look at but is also delicious.  Perfect for your Halloween party! Staring with Orange sherbet and vanilla ice cream, check below to see what other yummy ingredients I used to make this awesome shake!
What is a Witches Potion Shake?
Other Shake Combinations
| | | | |
| --- | --- | --- | --- |
| Raspberry Sherbet | Raspberry Juice | Chocolate Ice Cream | Chocolate Syrup |
| Lime Sherbet | Limeade | Vanilla Ice Cream | Lemonade Concentrate |
| Pineapple Sherbet | Pineapple Juice | Coconut Ice Cream | Shredded Coconut and Coconut Extract |
Planning a Witch Themed Halloween Party?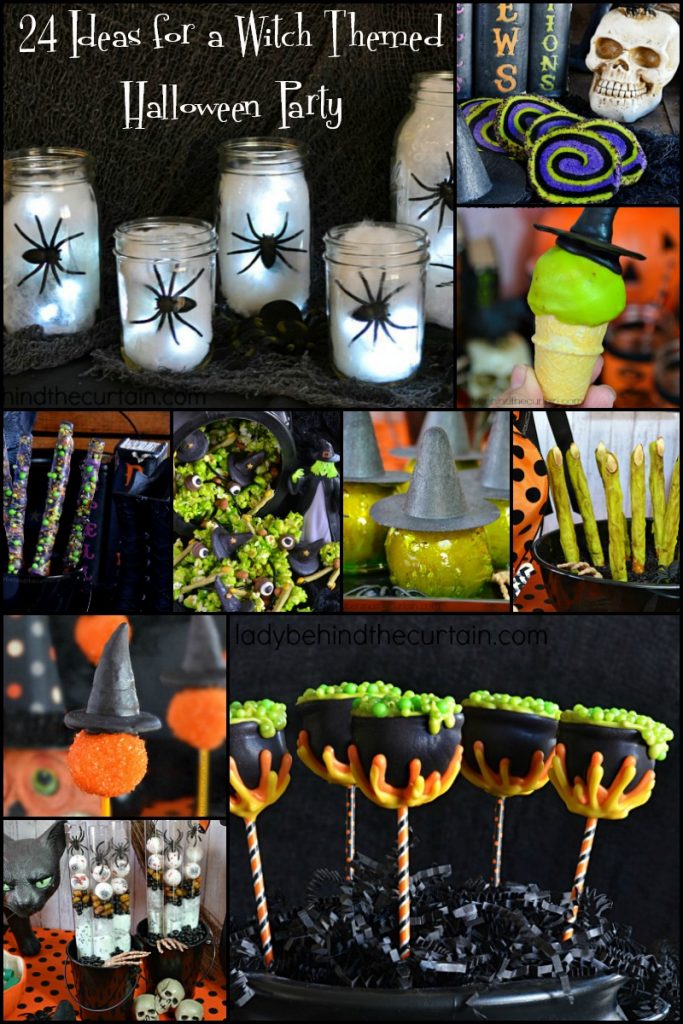 Serve this bewitching beverage to your unsuspecting guests and create a fun and playful treat!
How to Make a Halloween Party Witches Potion Shake
INGREDIENTS

orange sherbet
orange juice
vanilla ice cream
fresh or frozen blueberries
fresh or frozen blackberries

DIRECTIONS

Place glasses in the freezer to keep chilled.
In a small bowl combine sherbet and orange juice.
In a blender, combine the ice cream, blueberries and blackberries.
Cover and process until blended.
Layer sherbet and berry mixtures into each glass.
Serve Immediately.
MORE BEWITCHING HALLOWEEN PARTY RECIPES
NEVER MISS A POST