Semi Homemade Slime Pit Halloween Cupcakes
Lady Behind The Curtain received product from Wilton for this post.  All opinions are 100% mine.
Semi Homemade Slime Pit Halloween Cupcakes |  Creepy and gross that's exactly what I love about Halloween Party desserts!  Find some creepy Wilton sprinkles and cupcake liners at Target this Halloween season and create the perfect Halloween Party cupcake! The name of these Halloween Cupcakes may sound gross but the flavor is perfect.  A semi homemade bakers dream.  These cupcakes would also be awesome at a Shrek themed birthday party!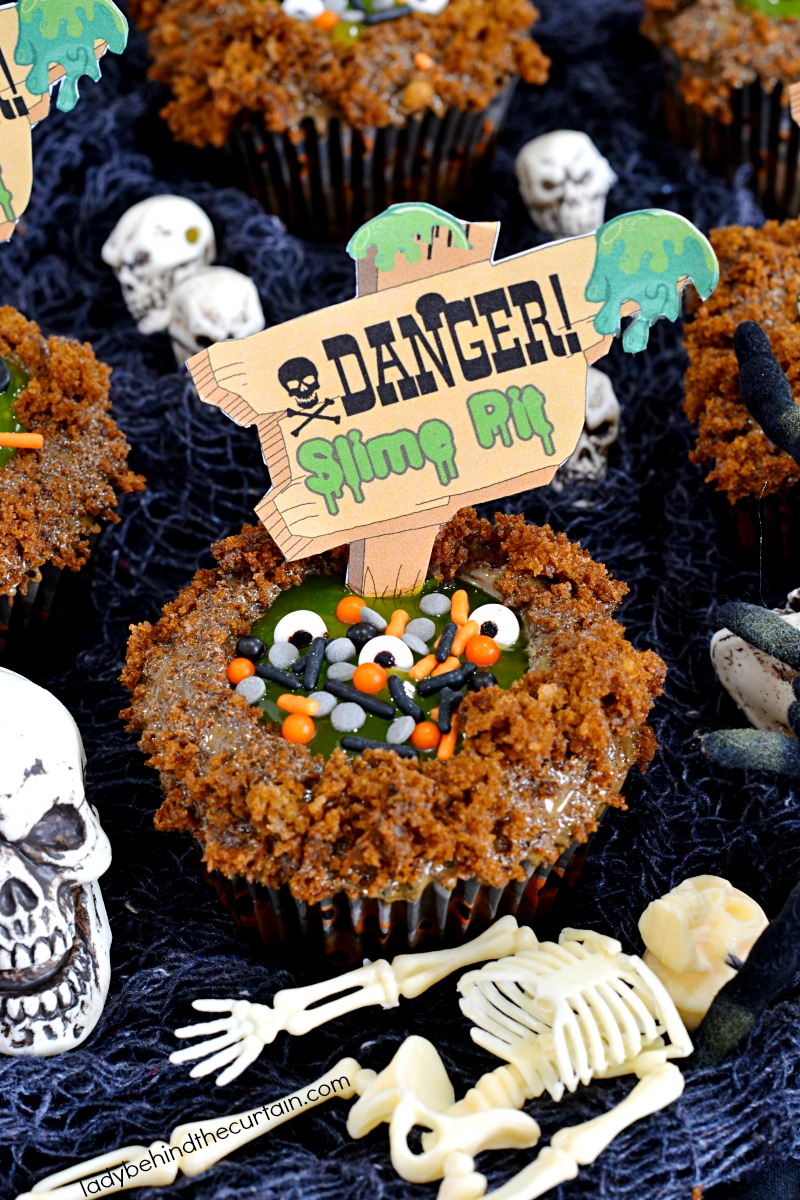 You'd never know just by looking at these Semi Homemade Slime Pit Halloween Cupcakes that they're made from a vanilla cake mix, a lemon pie filling and vanilla frosting but that's what they are!  You could say these cupcakes are wearing a Halloween costume!  Hahaha…..
---
To give these cupcakes a little touch of spookiness, I used some cool Wilton eyeball cupcake liners from Target.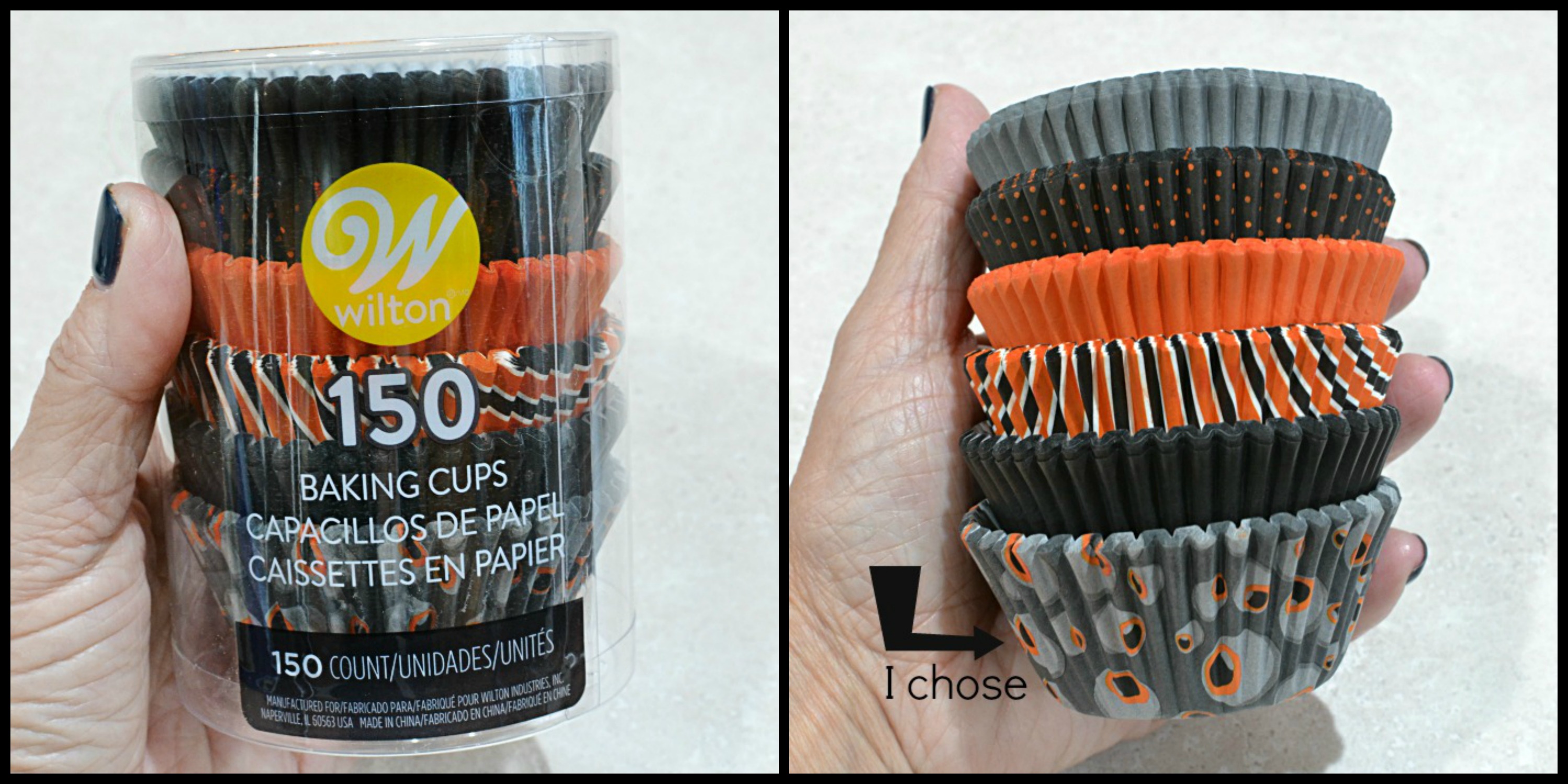 Once the cupcakes are baked and completely cooled take a 1 3/4-inch circle cutter and cut out the center of each cupcake about 1/4-inch deep.  Use a paring knife to remove cake. Transfer cake bites to a bowl, rub cake with your fingers to create cake crumbs (dirt).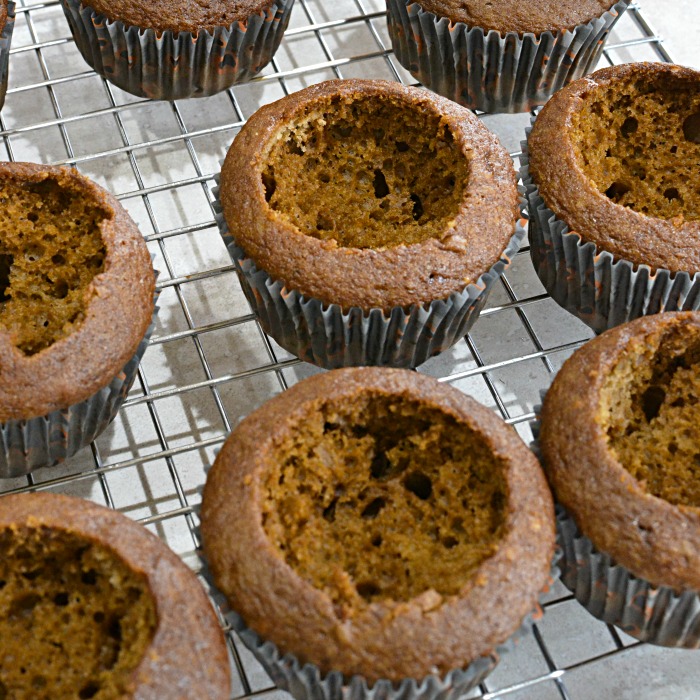 NOTE:  The cake batter is not chocolate it's been colored brown with gel food coloring.  I didn't think chocolate cake and lemon would be a good combo.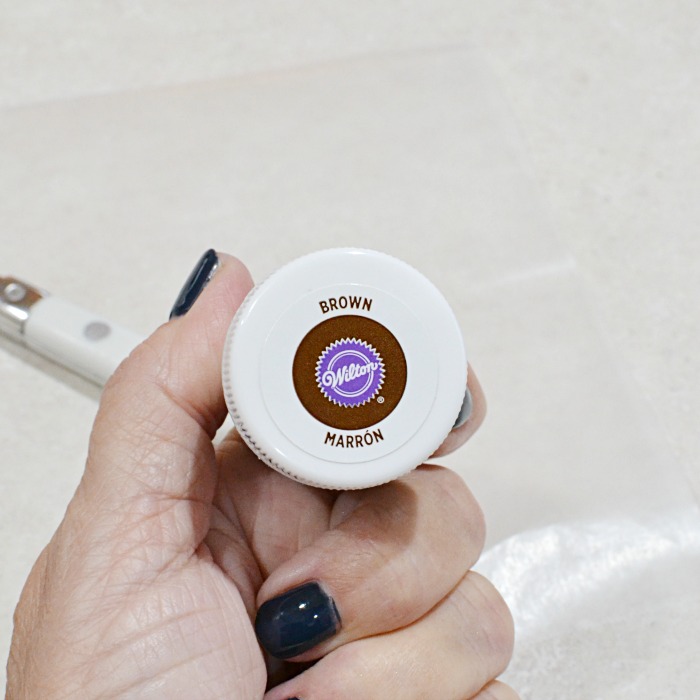 Transfer the colored frosting into a microwave safe bowl.  Microwave 30 seconds.  NOTE:  The frosting is not chocolate it's been colored brown with gel food coloring.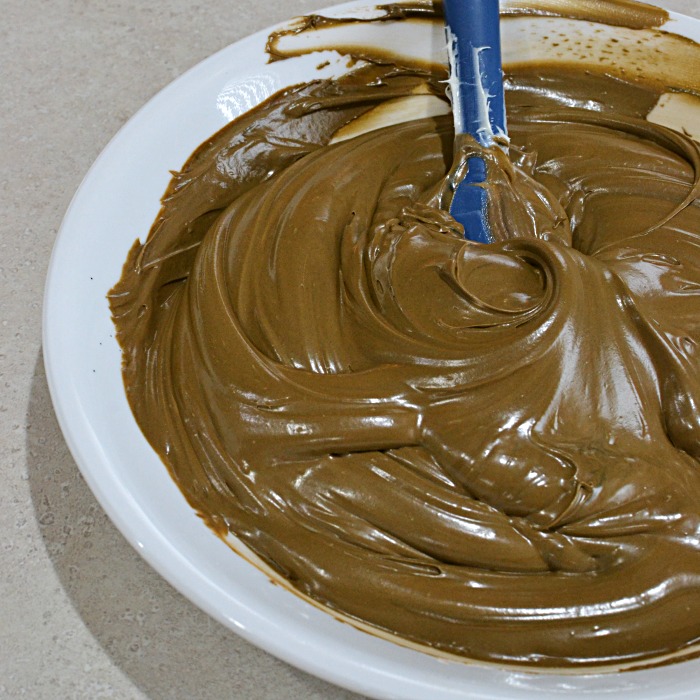 Dump the lemon pie filling into a medium bowl, add green gel food coloring to the color of slime.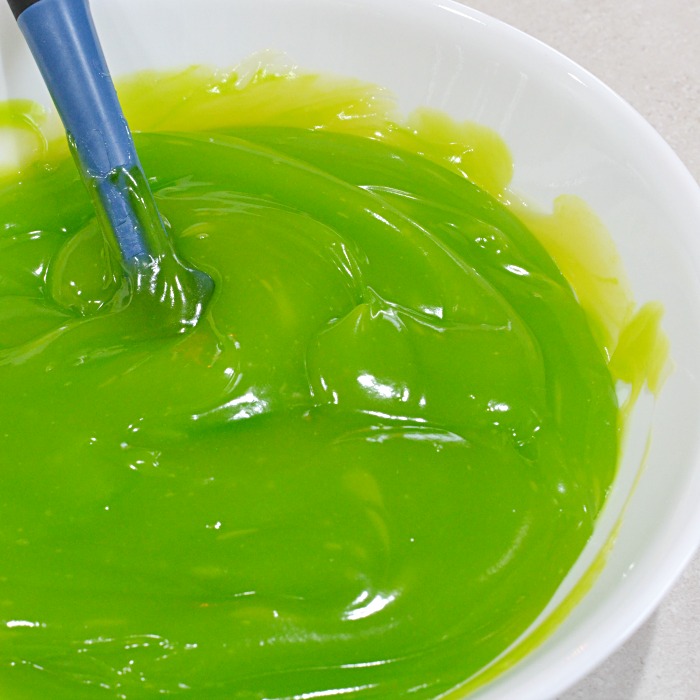 Transfer "slime" to a Wilton Halloween piping bag fitted with a round tip.
Add fun ingredients like Wilton Spooky Eyeball Mix to the slime pit.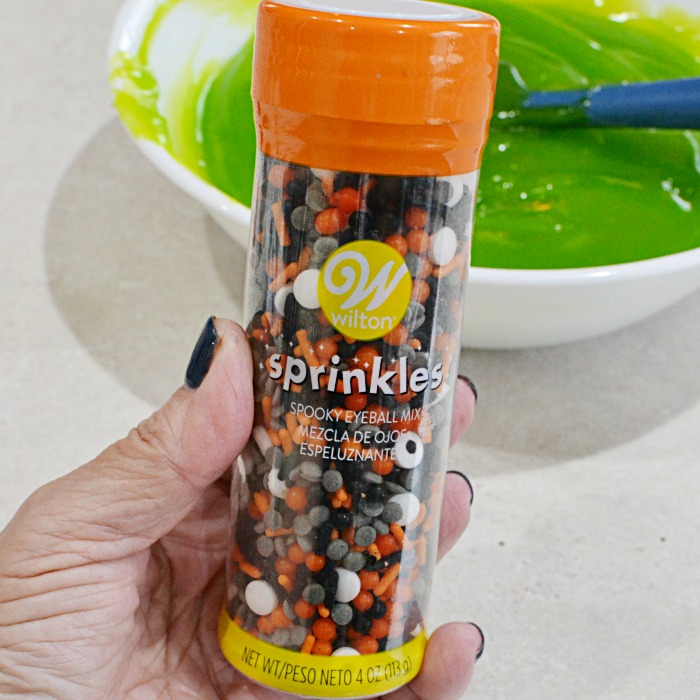 Watch the kids faces light up when they see these fun toxic slime filled cupcakes!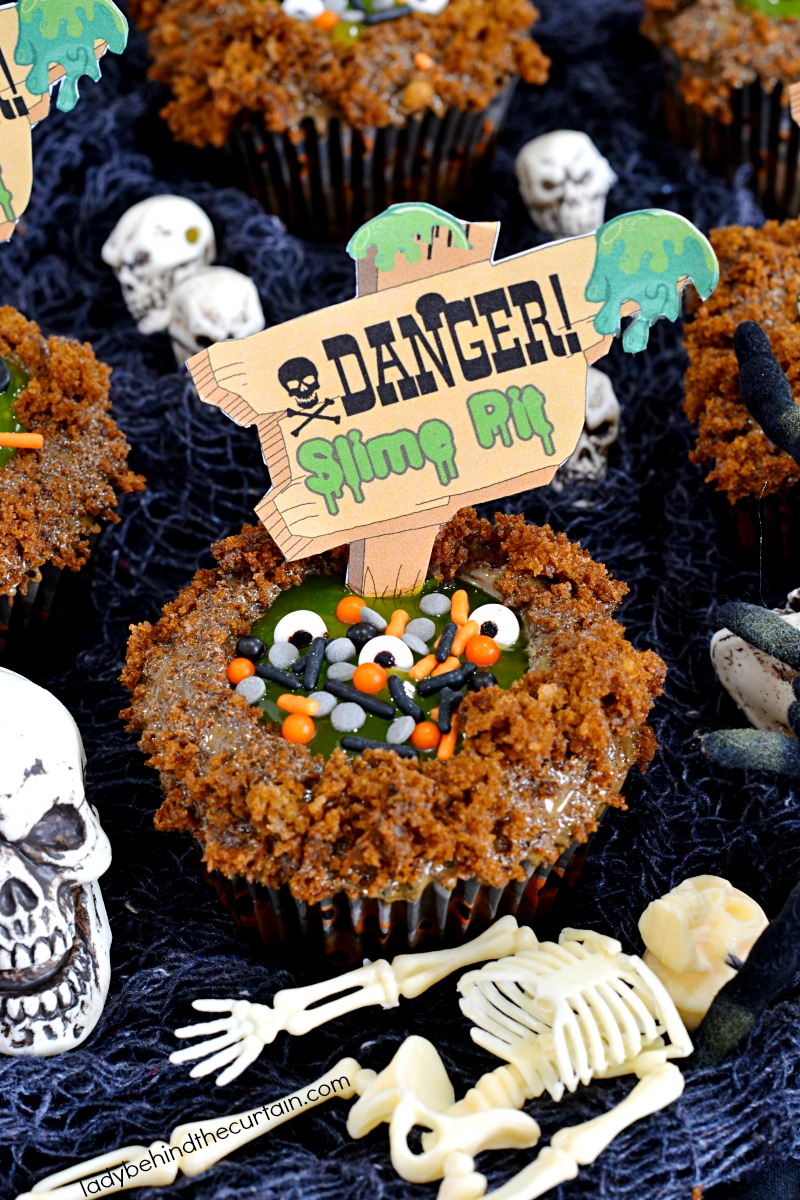 These Semi Homemade Slime Pit Halloween Cupcakes are so much fun.  Your little goules will never know or care that you didn't make them from scratch!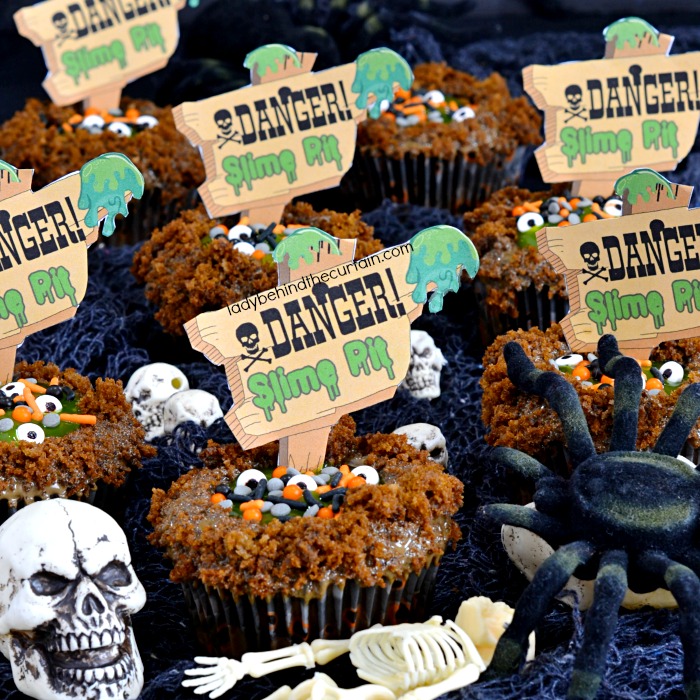 Click here for a free cupcake topper—->>>> Danger Slime Pit Cupcake Topper.  Tape or glue to a small popsicle stick and insert into each cupcake.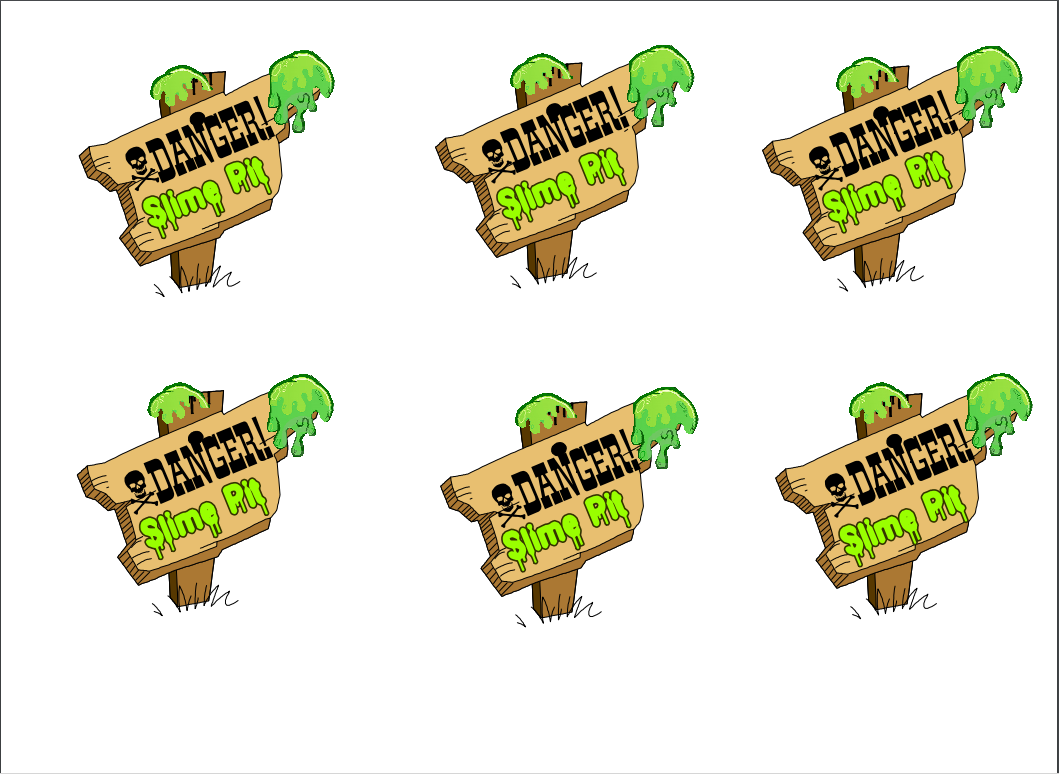 Continue the slime theme and make a fun party favor.  Click here to find out how—->>>>HALLOWEEN SPIDER SLIME PARTY FAVOR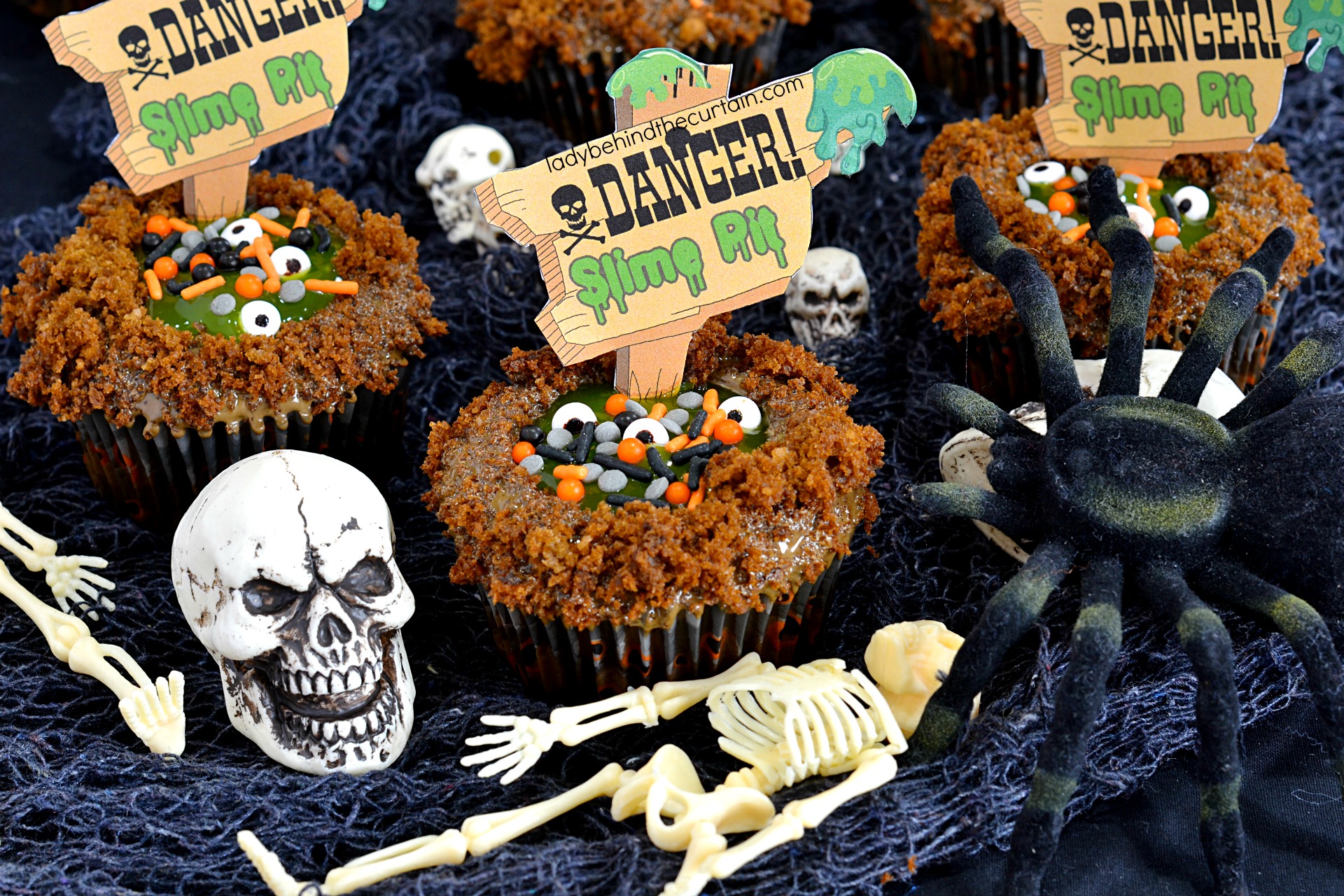 MORE SPOOKY CUPCAKES
1. SLIME FILLED CUPCAKES  2. PUMPKIN SPICE PUDDING CUPCAKES  3. HALLOWEEN BLACK VELVET BOUQUET
NEVER MISS A POST!
Sign up for my newsletter and receive my recipes in your inbox. Easy to see anytime and saved for safe keeping. Click Here and sign up today! —->>>>CURTAIN CALL NEWSLETTER
MORE HALLOWEEN CUPCAKE RECIPES. Pumpkin Cupcakes and Frankenstein Cupcakes