Snowball Marshmallow Pops
Snowball Marshmallow Pops are wonderful pillows of marshmallow encased in melted vanilla candy and dipped in sweet coconut.  The perfect one bite dessert.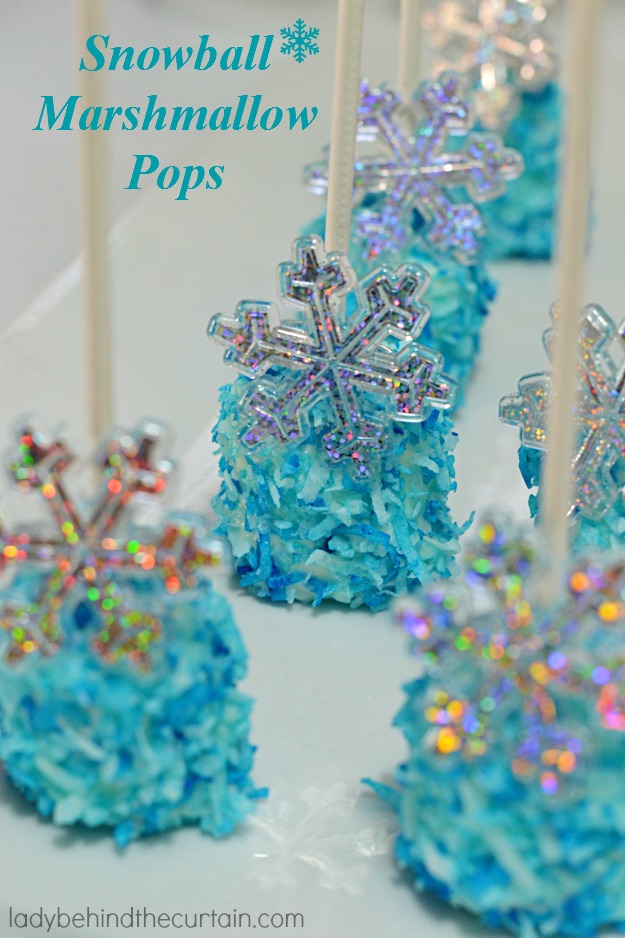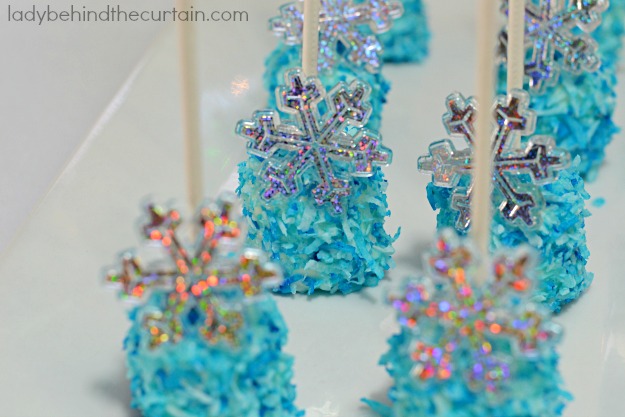 Because I made these Snowball Marshmallow Pops for my "frozen" theme party I decided to color my coconut.  If you have never colored coconut before it's really easy.  All you do is put the amount of coconut you want to color in a zip top bag, squeeze in some food coloring, seal the bag and rub the coloring onto the coconut.  To achieve two colors of blue.  I dyed half of the coconut, poured it onto a wax paper line baking sheet, added the rest of the coconut and stirred them together.  Some of the food coloring rubbed off on the white coconut, creating a lighter version of the original color. Leave out to dry and store in a zip top bag until ready to use.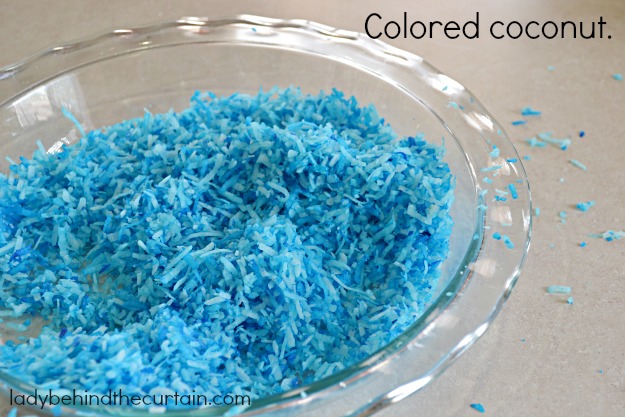 Place marshmallow on counter and insert lollipop stick straight in.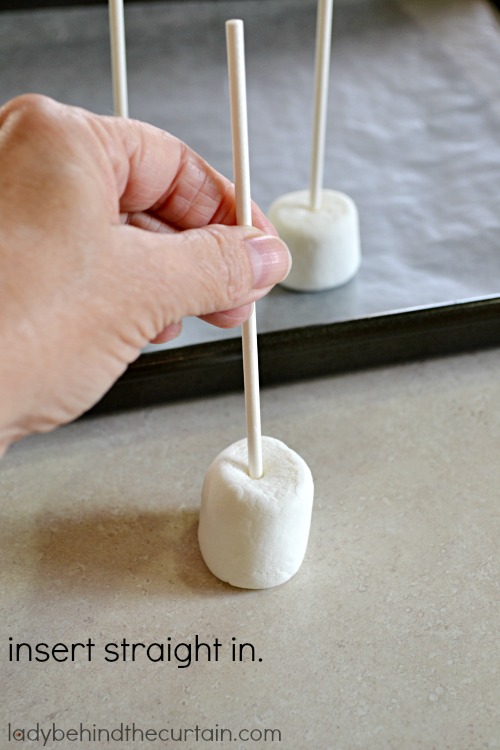 Dip the whole marshmallow into melted white candy.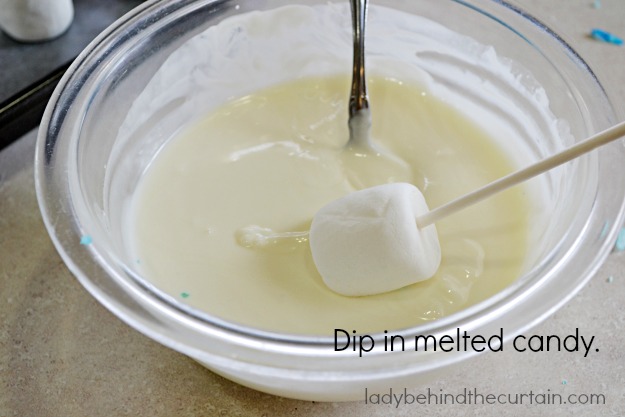 Hold over a bowl and tap the side to release any extra candy.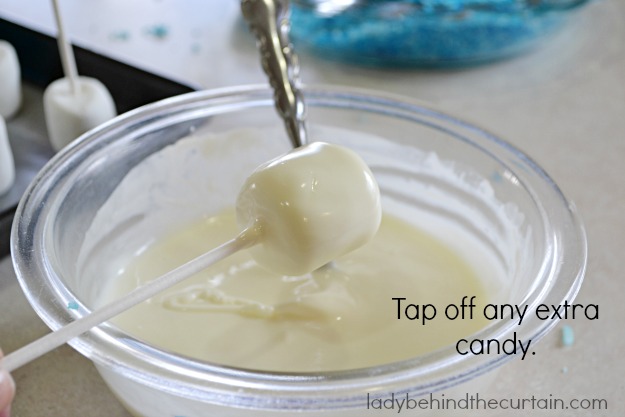 Sprinkle the colored coconut over the dipped marshmallow.  Place on a piece of wax paper to harden.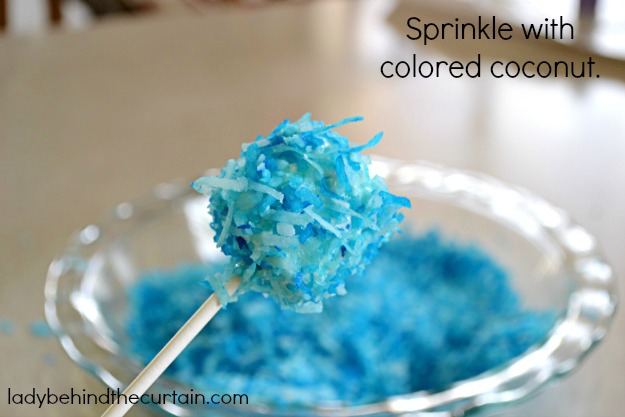 For an added bonus slip on a snowflake shaped ring!  🙂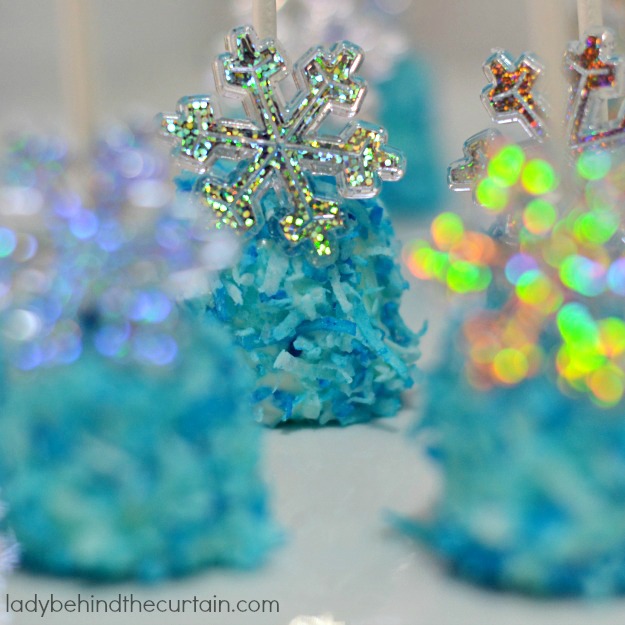 FROZEN PRINCESS BIRTHDAY PARTY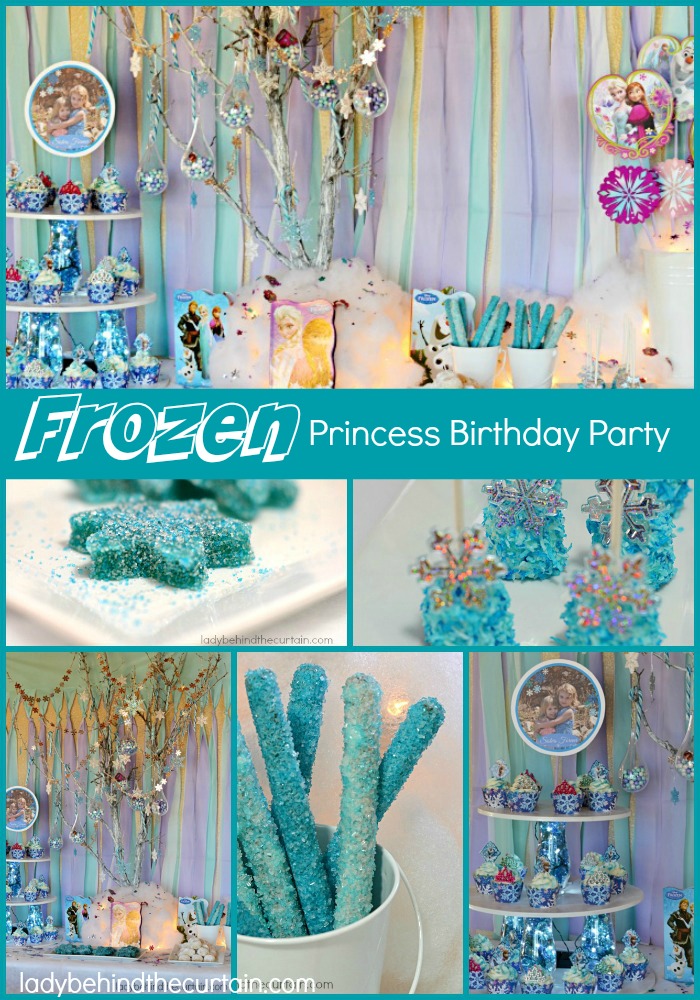 HOW TO DECORATE A MARSHMALLOW POPS