How to Decorate Marshmallow Pops
How to Decorate Marshmallow Pops | I'll show you how easy it is to make these 10 minute treats.  PLUS, for a little extra help scroll down to watch my video!  Perfect for a kid's party table, birthday party, Easter basket or dessert table.  They add that little extra something special to any event or celebration.  Dipped in vanilla melted candy and sugar sprinkles they remind me of peeps.  Fluffy on the inside and crunchy on the outside. PLUS!  Because of the hard candy coating they stay fresh for days.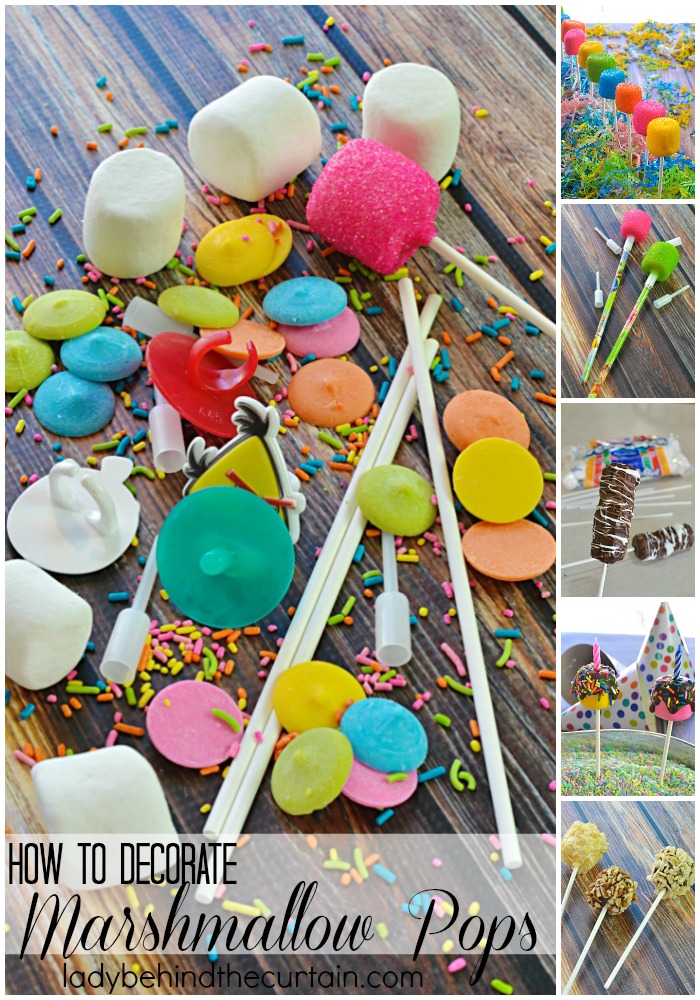 Your marshmallow pop doesn't have to be just a marshmallow on a stick.  You can use a pencil topper, used and cleaned ring pops, turn them upside down and add a party themed ring.  With an assortment of colors marshmallow pops will add fun to any celebration!  READ BELOW FOR SEVEN WAYS TO USE THE BASIC METHOD AND MAKE IT YOUR OWN!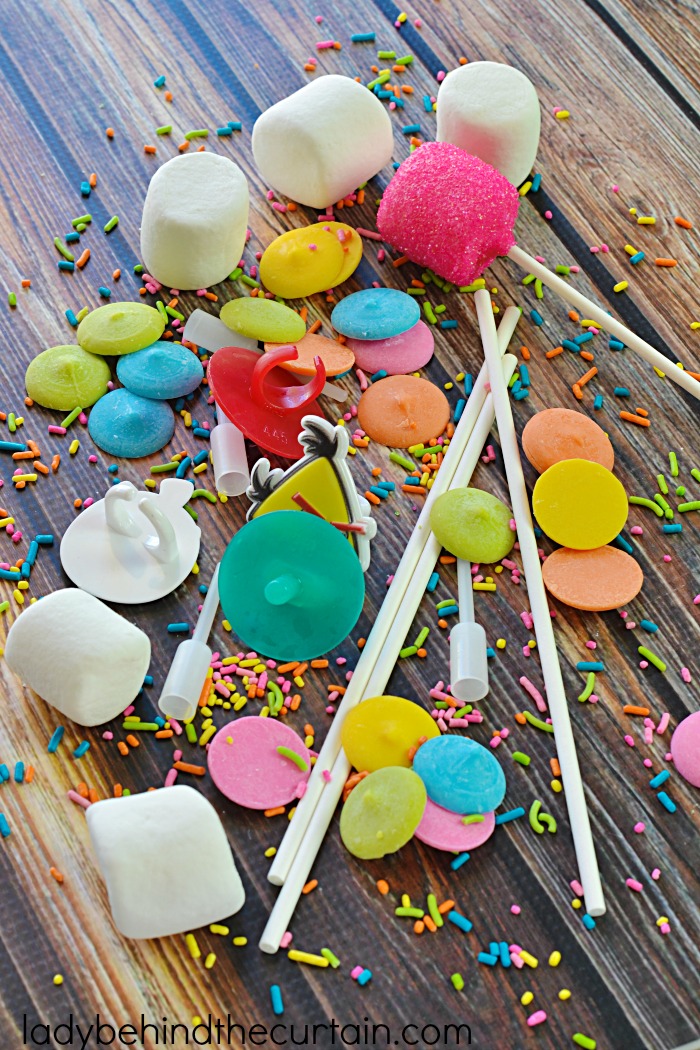 MAKE AN EDIBLE CENTERPIECE!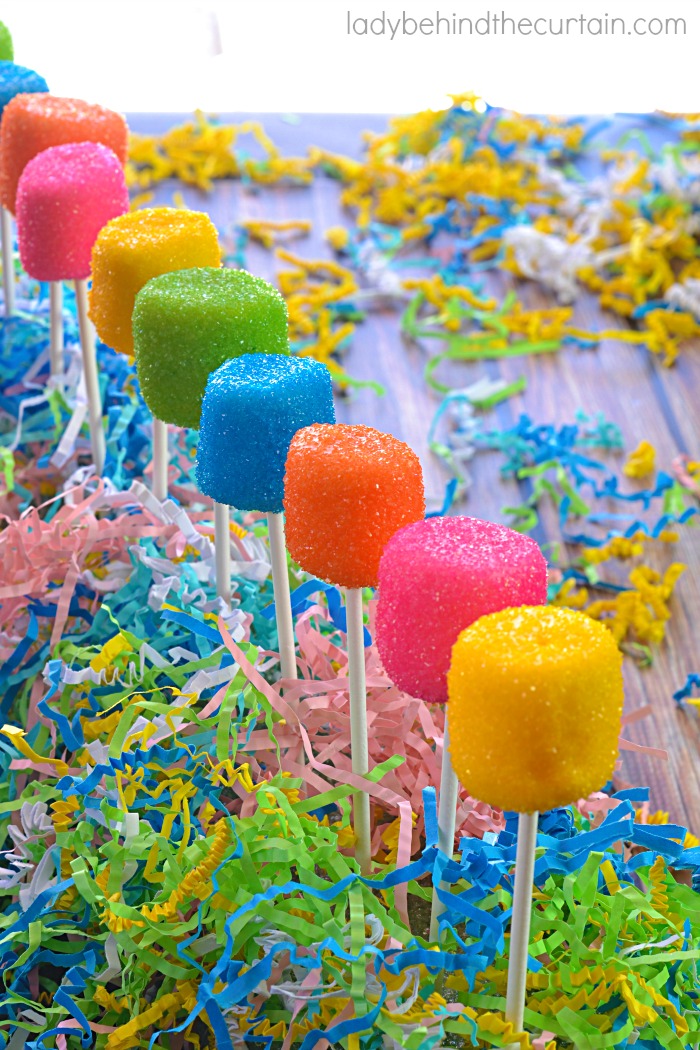 HOW TO DECORATE MARSHMALLOW POPS VIDEO
BASIC MARSHMALLOW POPS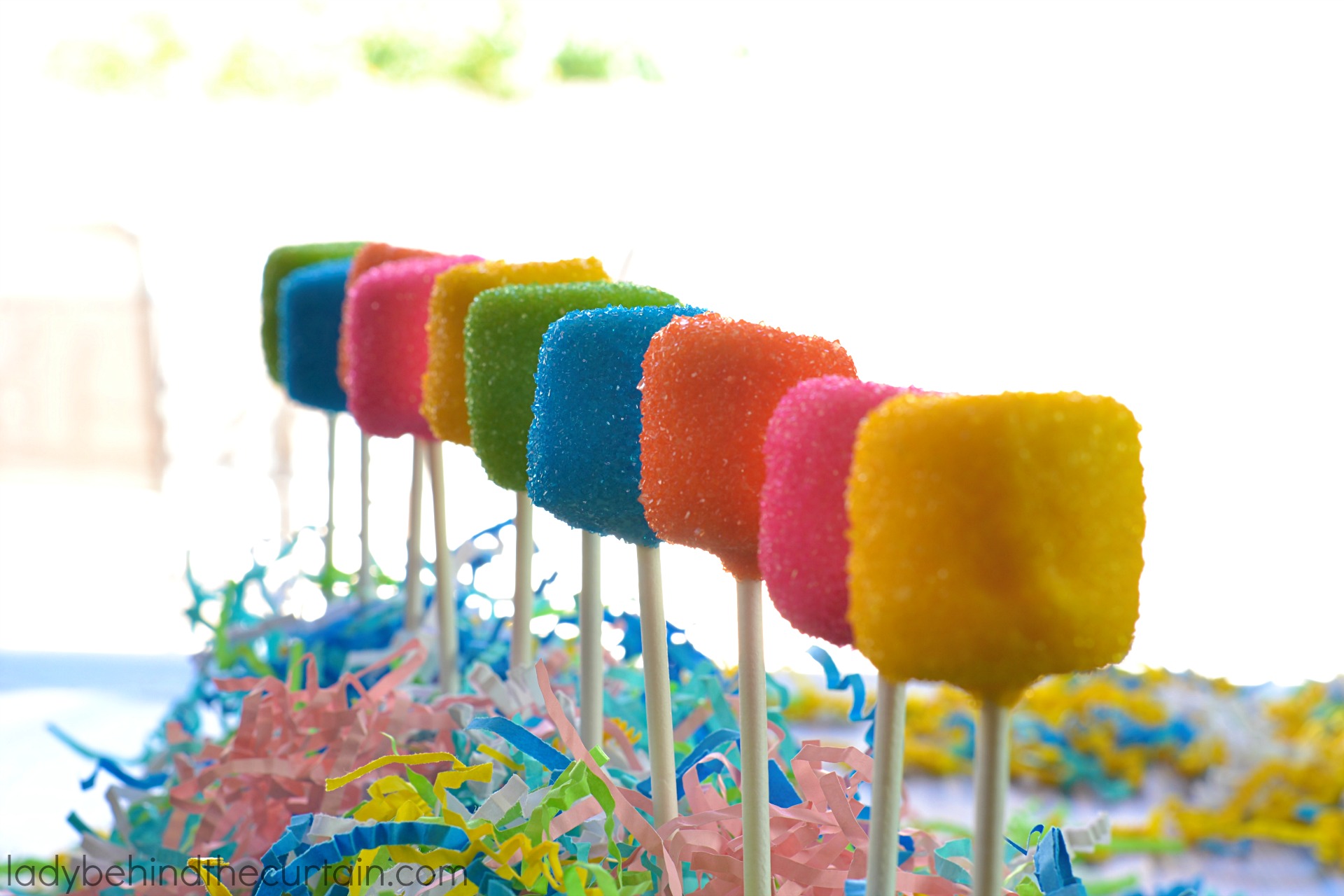 Supplies
candy melts (color your choice) from Wilton (can be found at Walmart, Michaels and other craft stores).
large marshmallows
lollipop sticks (I used 8-inch)
colored sugar sprinkles or whatever kind of sprinkles you choose
Basic Candy Coated Marshmallow Pops
optional: shortening
styrofoam or rice for placing the pops in to dry
Directions
IMPORTANT:  Before starting get all your supplies ready.  TO MAKE THE COLORS POP…USE THE SAME COLOR OF CANDY MELTS AND SPRINKLES.  Pour sprinkles into small bowls with spoons and whatever you will be putting your finished marshmallow pops in.  Like a piece of styrofoam or a container of rice.
Choose the best marshmallows from the bag.
STEP 1:  In a microwave safe bowl or measuring cup melt candy (30 second intervals at a time)  NOTE:  If the candy is too thick you can add 1 tablespoon of shortening and stir into melted candy.  I usually only have a problem with the blue not sure why that is…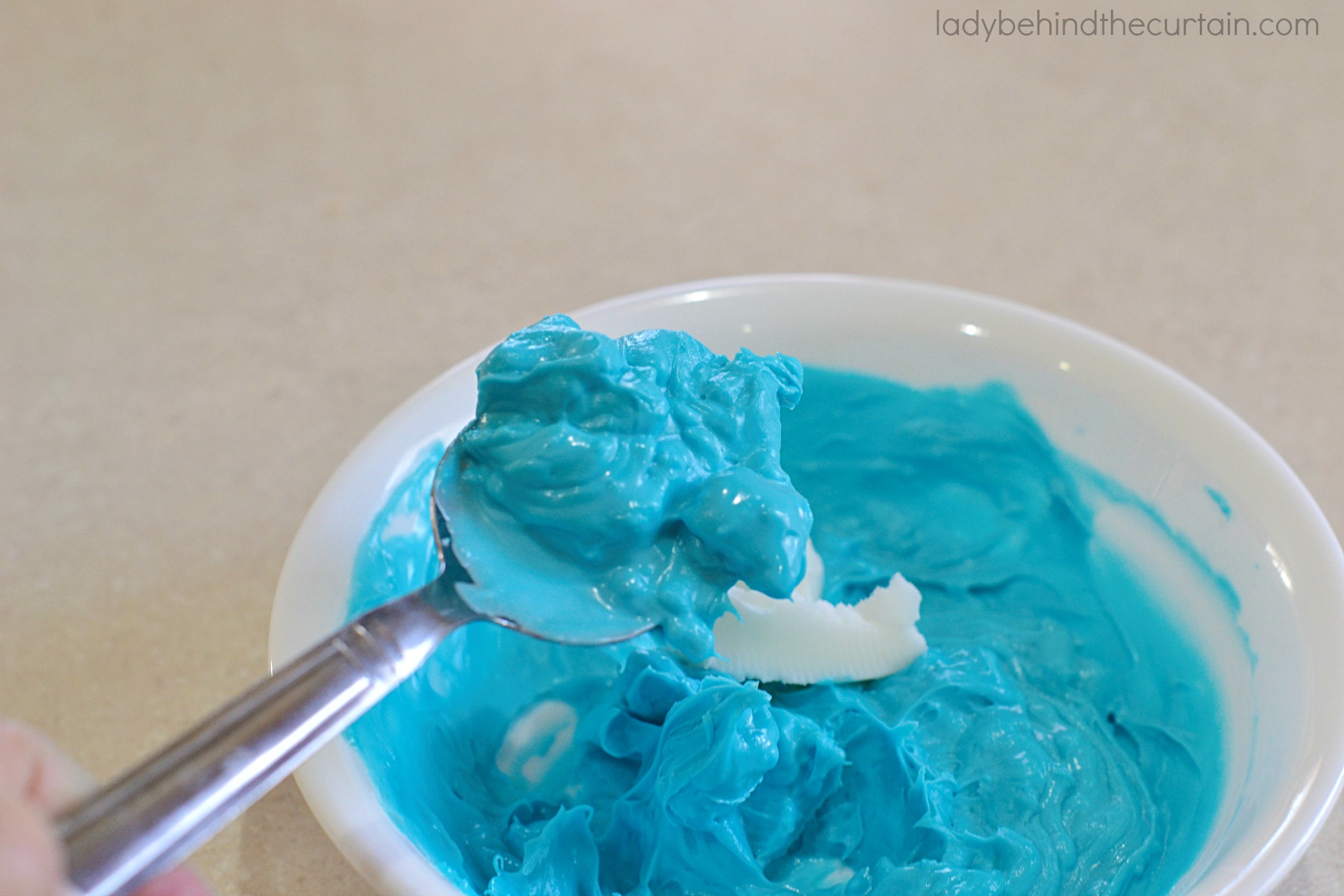 CREAMY!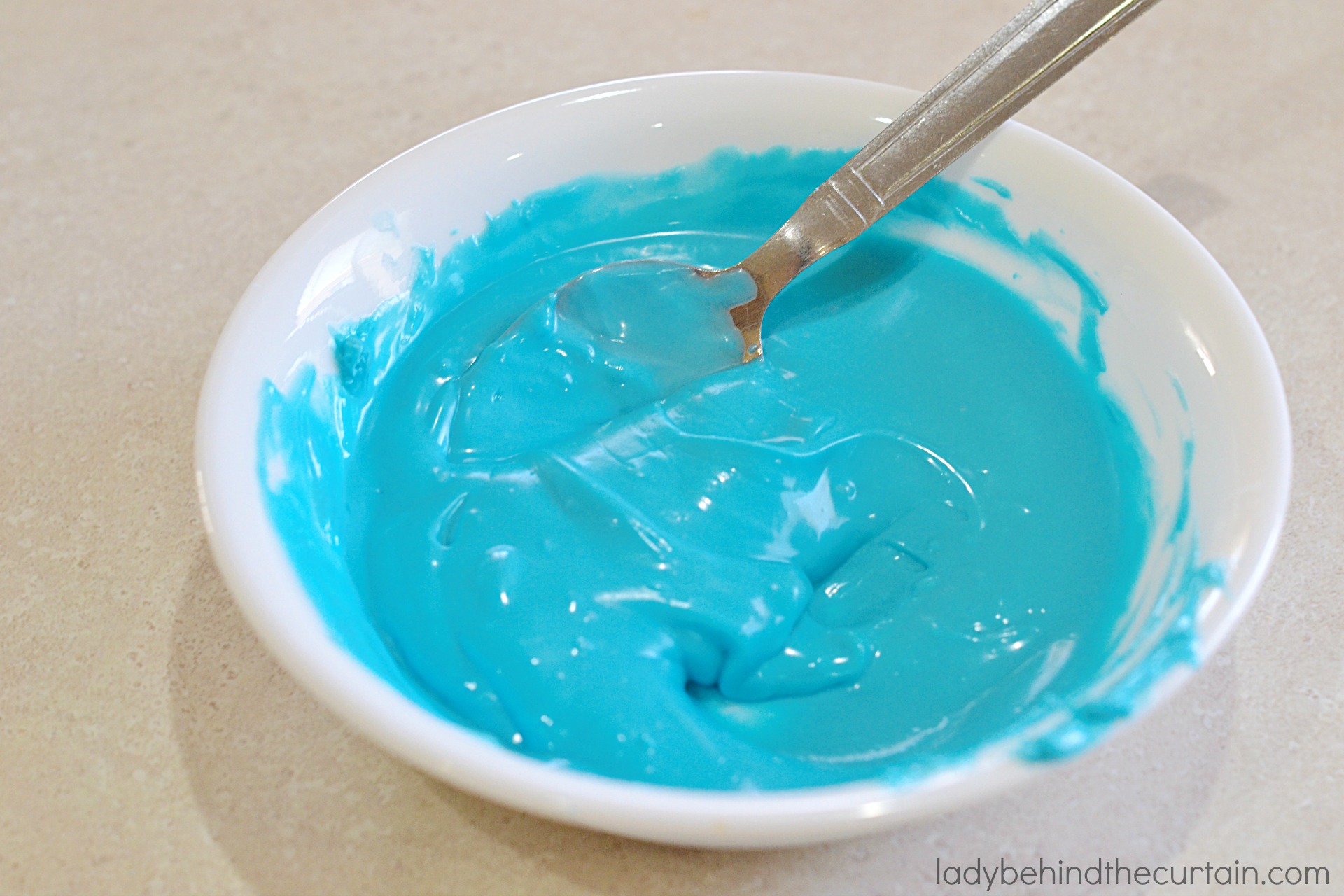 STEP 2:  Dip one end of the lollipop stick into the melted candy, lay the marshmallow on a flat surface and press the lollipop stick into the center of the marshmallow.  Making sure you go straight in.  Transfer to a cookie sheet lined with wax paper or I prefer using a mini muffin pan (it gives the marshmallows more stability) Place in the refrigerator for 5 minutes or until candy is hard.
STEP 3:  When candy is hard, take out of the refrigerator and dip the whole marshmallow into the melted candy.  Use a spoon to help cover the top (the portion with the lollipop stick) NOTE:  If candy has cooled too much put it into the microwave for 30 seconds to melt it again.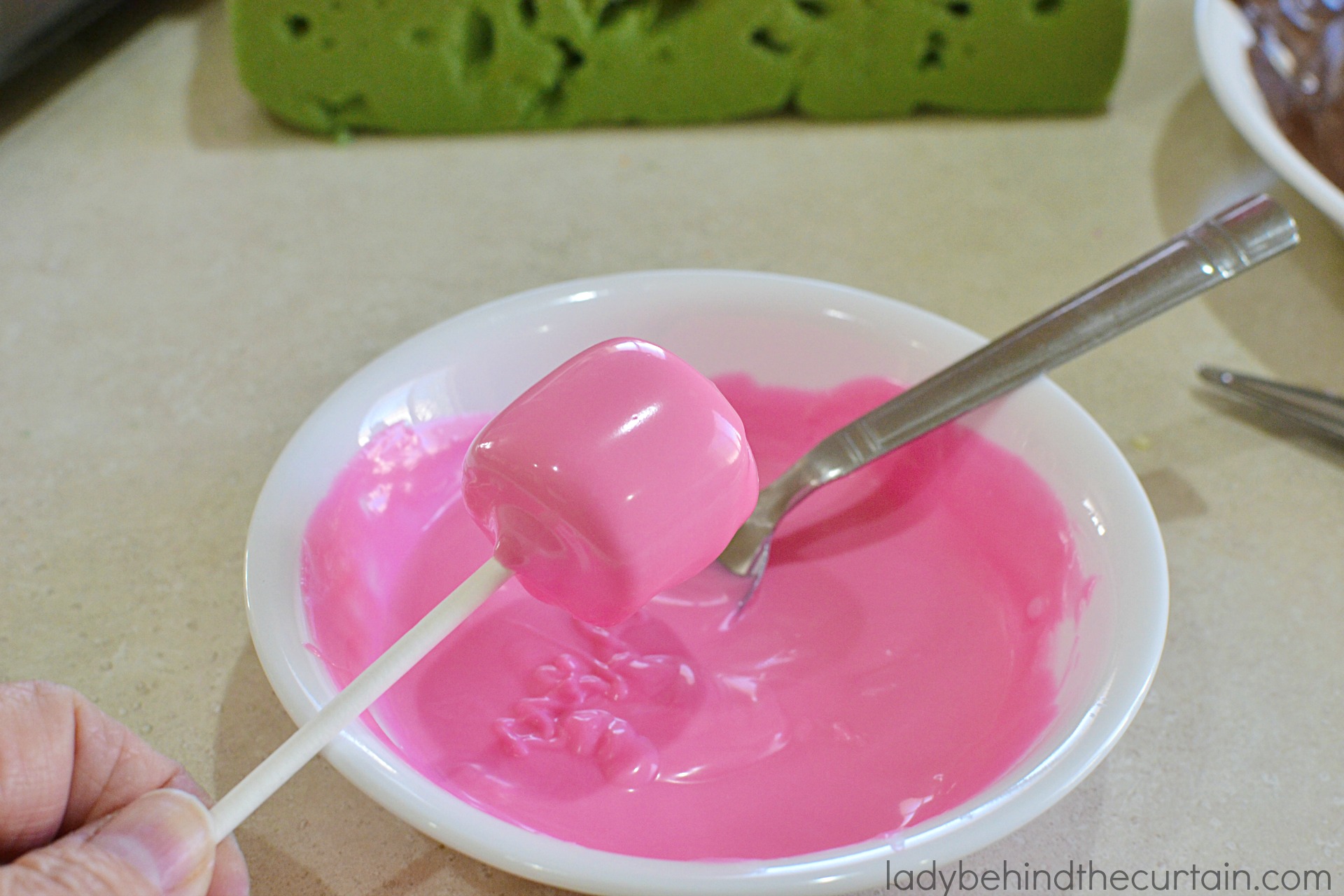 NOTICE… I AM COMPLETELY COVERING THE MARSHMALLOW.  THAT'S TO PRESERVE THE FRESHNESS OF THE MARSHMALLOW.
STEP 4:  Tap the edge of the bowl/measuring cup to get any excess melted candy off.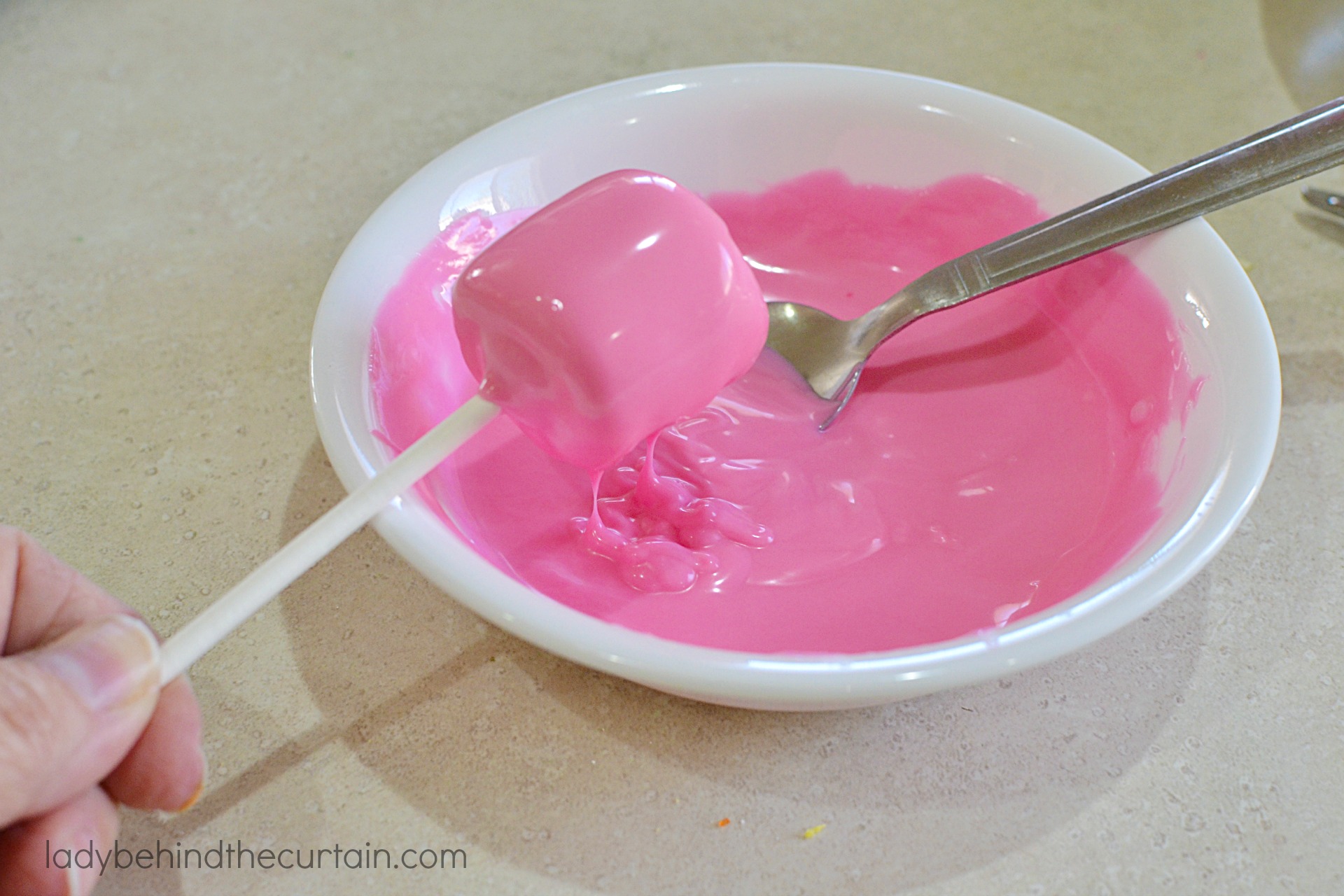 STEP 5:  As soon as the marshmallow has been dipped in the melted candy use a spoon to sprinkle on the colored sugar making sure to cover the marshmallow completely.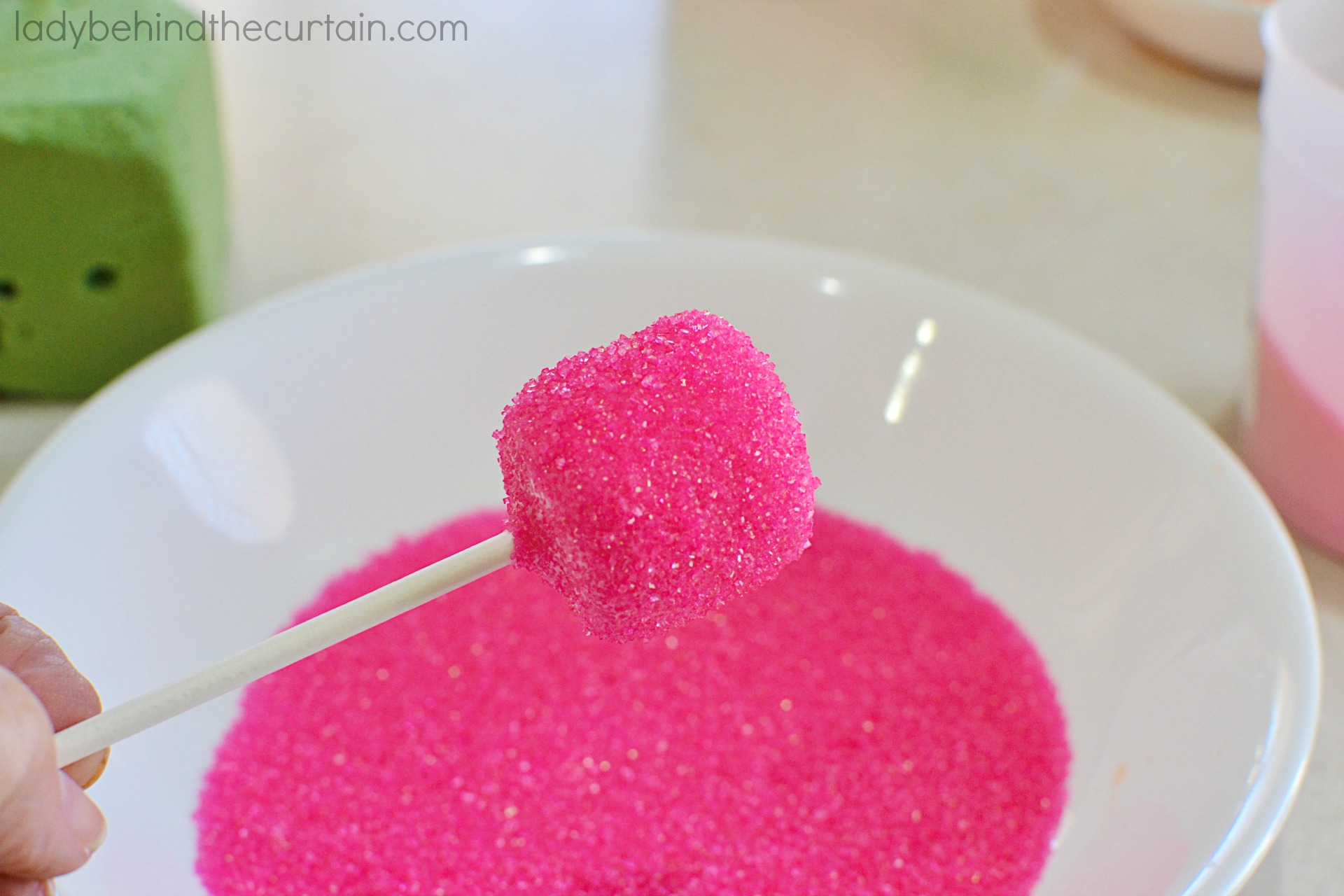 STEP 6:  Place finished marshmallow in an upright position (like a piece of styrofoam or a container filled with rice).  Put the container with marshmallow pops in the refrigerator 5 minutes or until hardened.
NOTE:  These can be stored on the counter at least a week.  The candy coating protects the marshmallow from drying out.
STACKED MARSHMALLOW POPS
Press THREE marshmallows onto a lollipop stick and follow STEPS 1 through 4 and 6.  Once the candy shell is hard melt either coordinating colors or follow what I did.  First I dipped the marshmallow pops in melted dark chocolate (let it harden) and drizzled on milk chocolate and white chocolate for a triple chocolate explosion!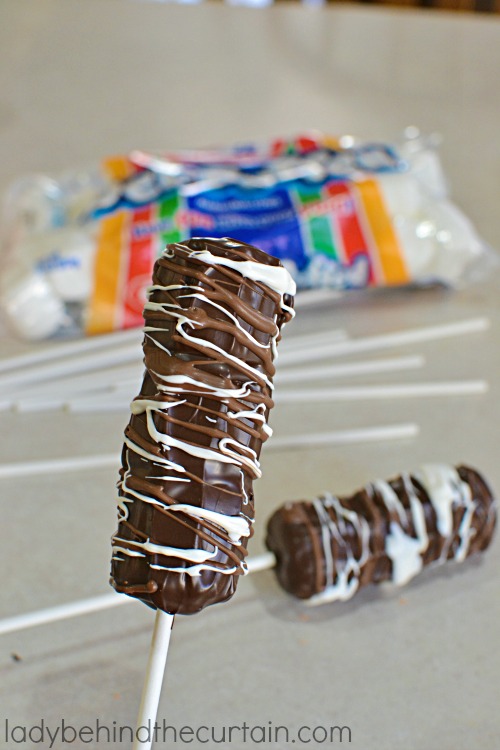 PENCIL TOPPER MARSHMALLOW POPS
The only difference between the basic marshmallow pops is the pencil topper.  I love this….you're guests get a sweet treat and a little gift.  Click here for the link to the pencil toppers—->>>>PENCIL POPS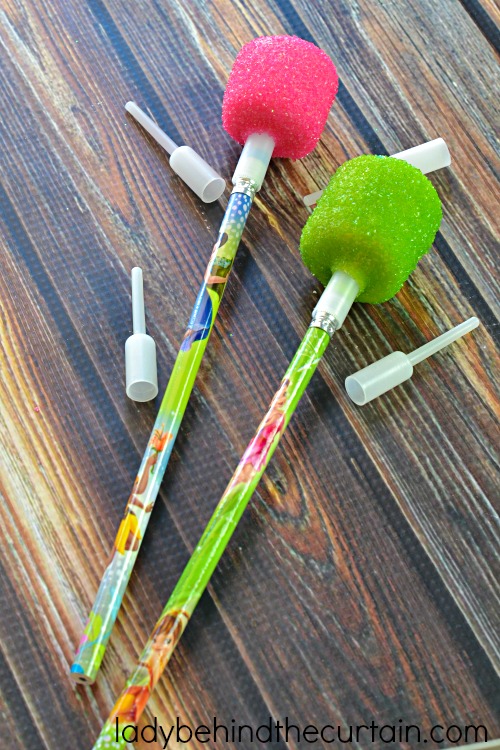 BIRTHDAY CAKE MARSHMALLOW POPS

Fun treats for a classroom birthday party!

Cut birthday candles to the desired height and set aside.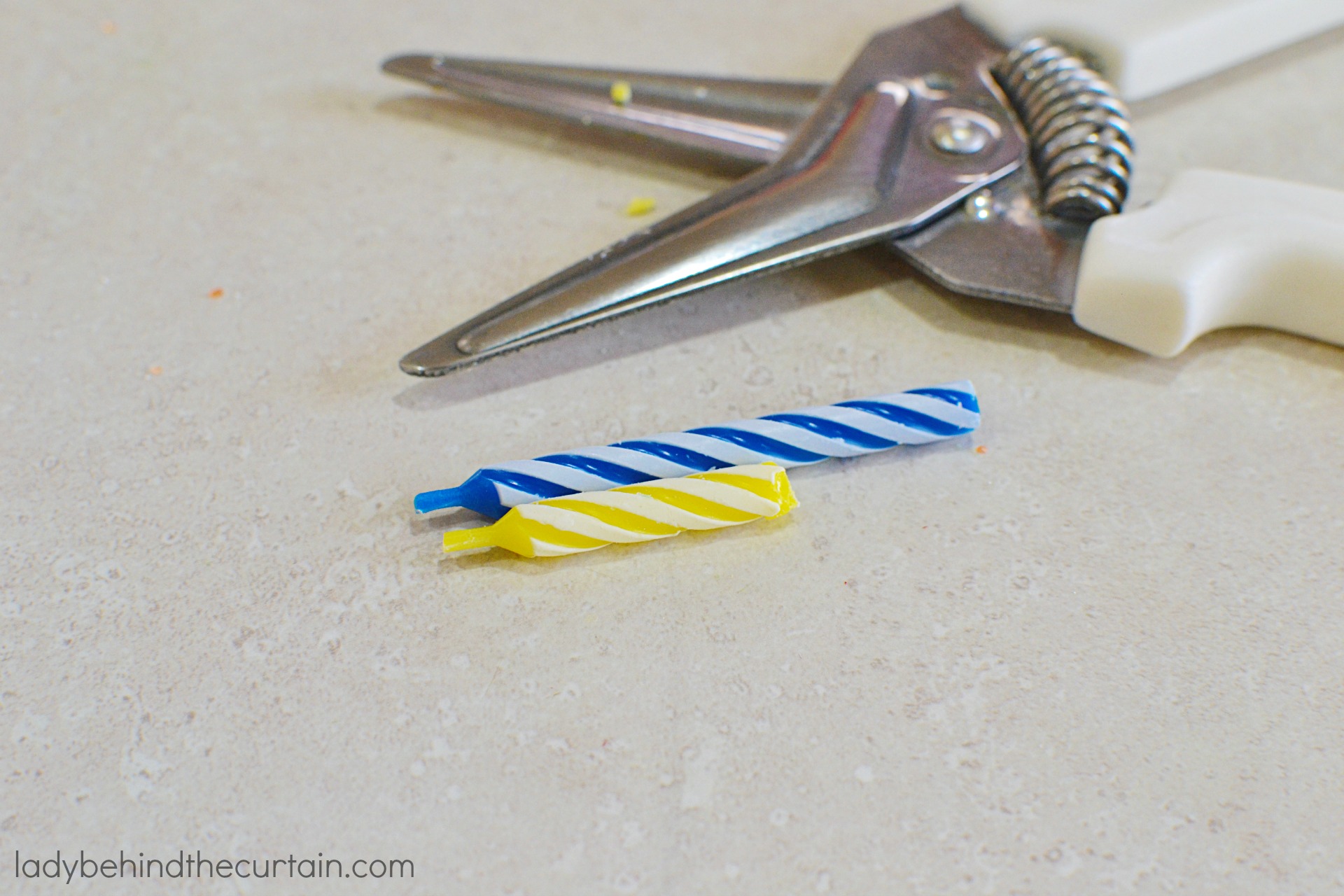 Begin by following STEPS 1 through 4 and STEP 6.  Melt more candy (this can be chocolate or a color to compliment the color already on the marshmallow)  Add a dollop on top and using the back of a spoon push it slightly over the edge to help it to look like frosting dripping.  Add fun sprinkles and a birthday candle.  Hold the candle in place a few seconds until the candy has had a chance to harden some.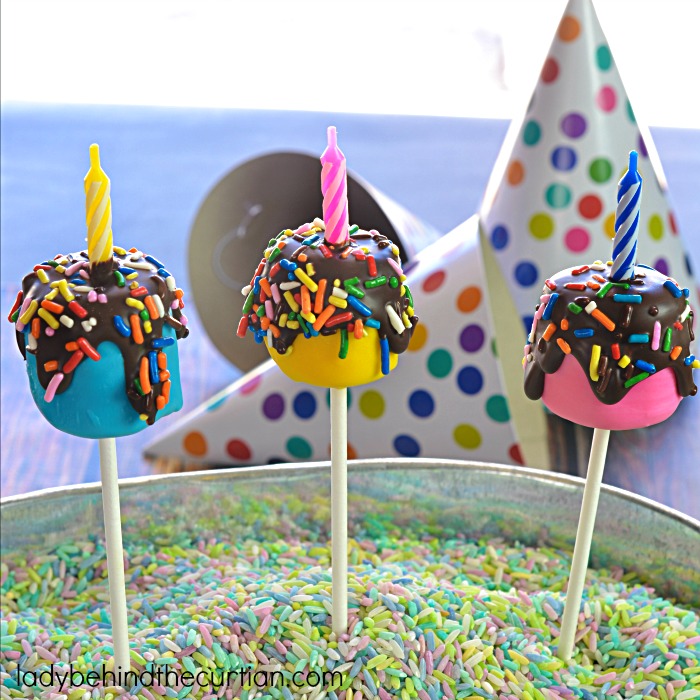 RICE KRISPY MARSHMALLOW POPS
This is a fun variation on the popular rice krispies treat.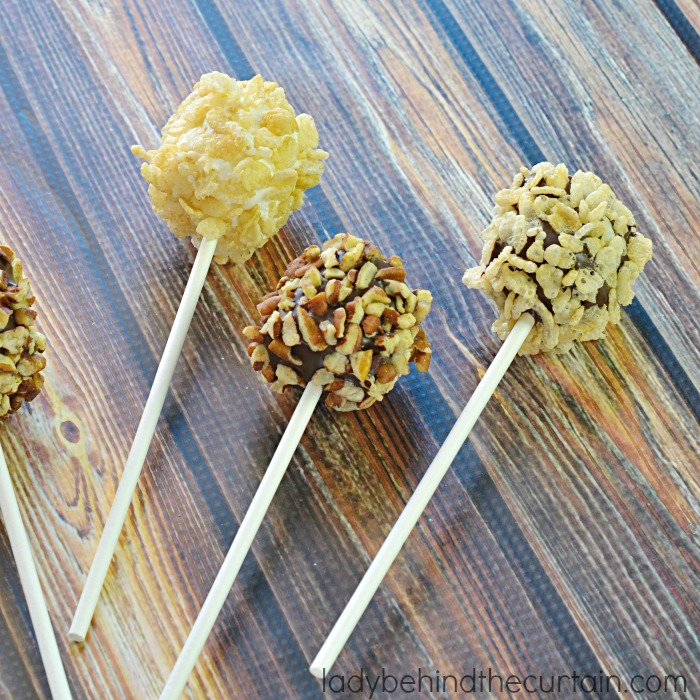 Begin by following STEPS 1 through 4.  While the candy is still wet sprinkle or dip into a bowl of rice krispy cereal.  For fun make some that are dipped in white candy and some that are chocolate!
ROCKY ROAD MARSHMALLOW POPS

Create your favorite candy bar into a fun party treat!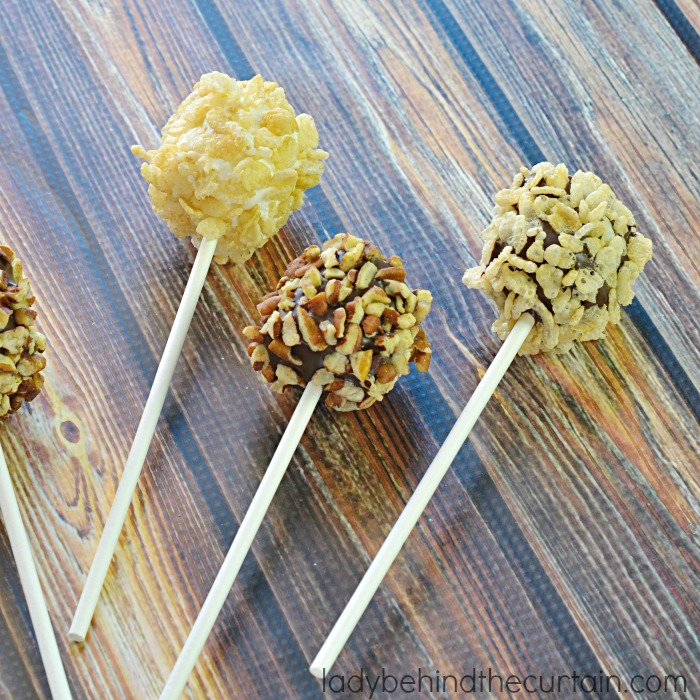 Begin by following STEPS 1 through 4 using dark chocolate candy melts.  While the candy is still wet sprinkle or dip into a bowl of chopped walnuts.
ENJOY!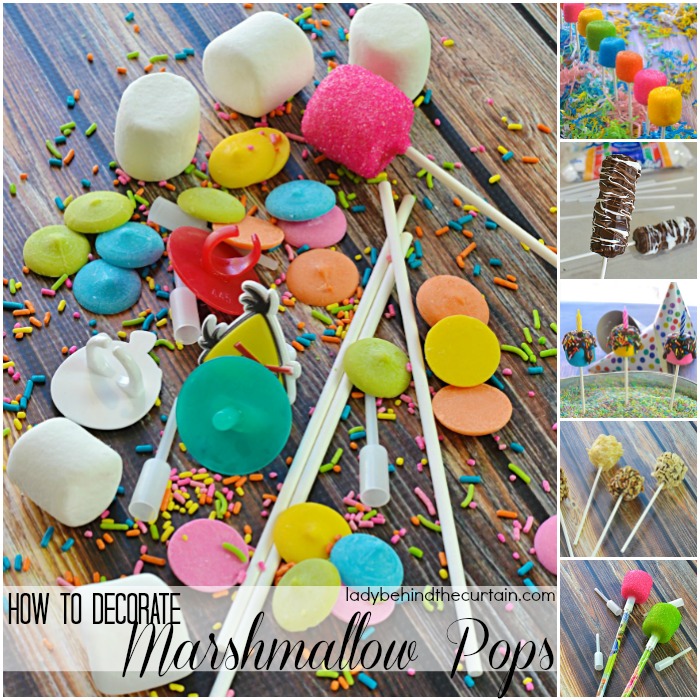 MORE MARSHMALLOW POP IDEAS

SNOWBALL MARSHMALLOW POPS  2. MARSHMALLOW PUMPKIN POPS  3. VALENTINE MARSHMALLOW POPS