Invite everyone you know for a lip smack'n barbecue!  This Sweet Hot Barbecue Sauce has quite a kick!  Made with rich sweet molasses and dark corn syrup and then a kick of heat from the hot pepper sauce, chili powder and cayenne.  At first all you taste is the sweet sauce and then BAM!  There's the heat.  I love it when that happens.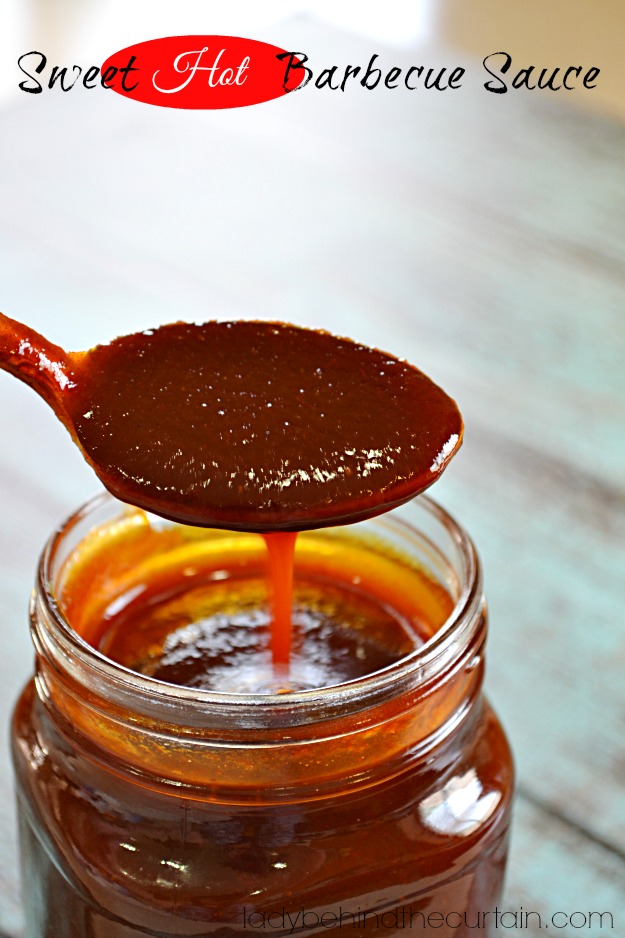 Brush this rich thick Sweet Hot Barbecue Sauce on beef, pork or poultry during the last 10 minutes of grilling.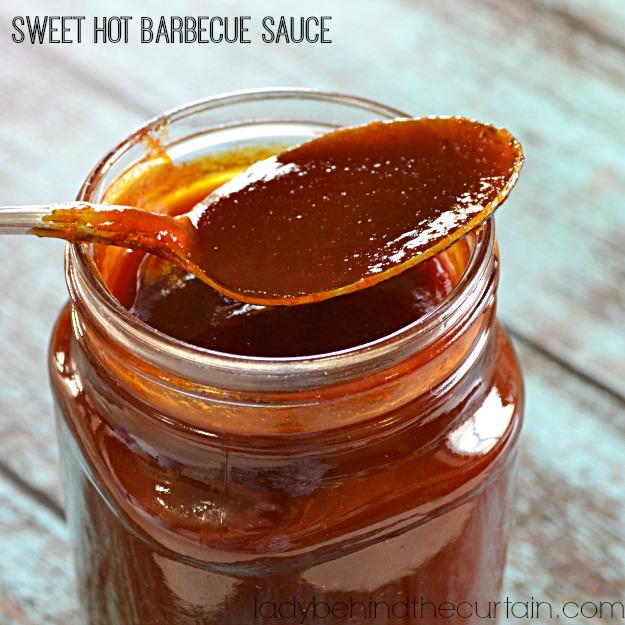 This recipe uses liquid smoke (pictured below).  If you have never bought liquid smoke you can usually find with with the barbecue sauces at your grocery store.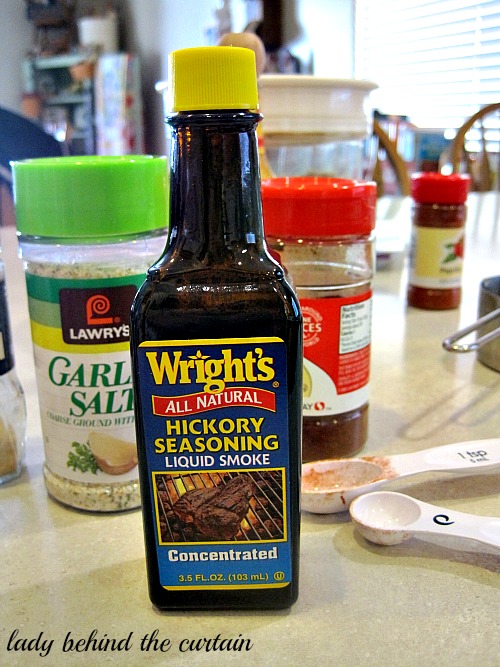 Don't forget to serve some Chili Lime Baked Corn and a Peach Slab Pie.
Create your own Recipe Box and save your favorite Lady Behind The Curtain recipes.  Make a Meal Plan with your favorite recipes and ZipList will automatically add the ingredients to a Shopping List.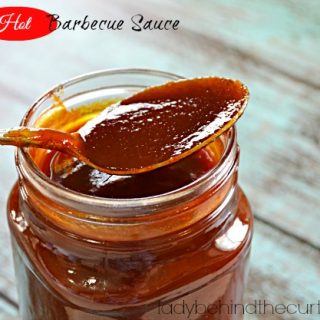 Sweet Hot Barbecue Sauce
Ingredients
1-1/4 cups water
1 (6 ounce) Hunt's tomato paste
1/2 cup mild-flavored molasses
1/2 cup dark corn syrup
1/4 cup vinegar
1/4 cup honey
1 tablespoon Worcestershire sauce
2 teaspoons paprika
1 teaspoon garlic salt
1 teaspoon liquid smoke
1 teaspoon bottled hot pepper sauce
1/2 teaspoon chili powder
1/4 teaspoon cayenne pepper
1/4 teaspoon onion powder
1 teaspoon salt
Instructions
In a medium sauce, combine the water tomato paste, molasses, corn syrup, vinegar, honey, Worcestershire sauce, paprika, garlic salt, liquid smoke, hot pepper sauce, chili powder, cayenne pepper, onion powder and salt.
Bring just to boiling; reduce heat to medium-low.
Cook, uncovered, about 45 minutes or until mixture reaches desired consistency, stirring frequently.