Strawberry Cheesecake Ice Cream
Strawberry Cheesecake Ice Cream. An easy to make ice cream recipe that can be made in advance. Perfect for entertaining and delicious with a slice of white birthday cake on the side! Scroll down for serving and topping ideas.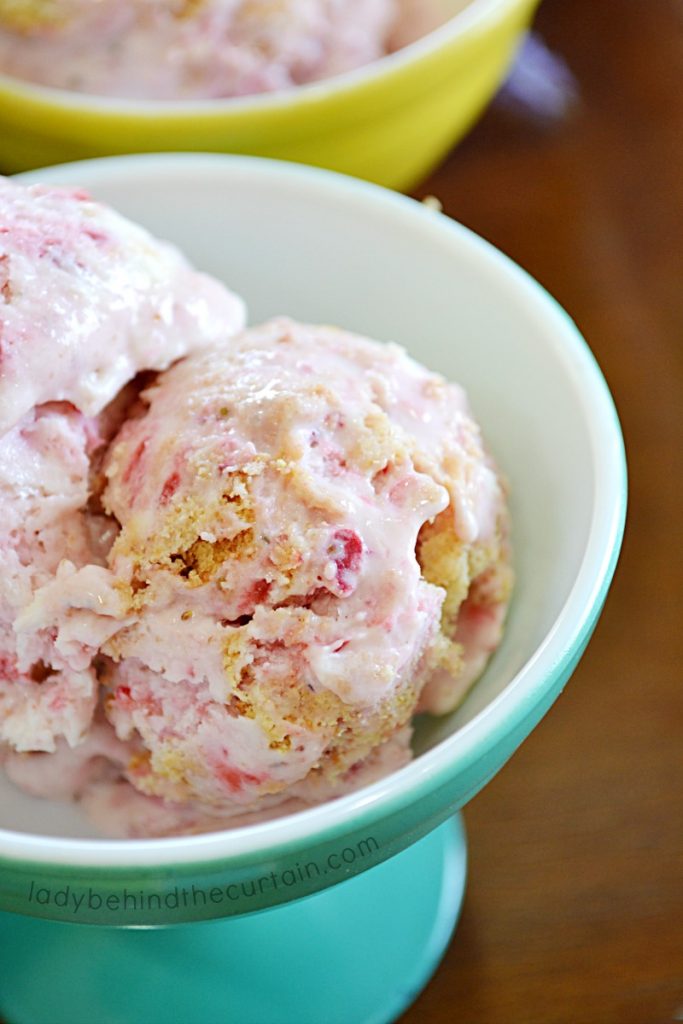 Do I need an ice cream machine to make this ice cream?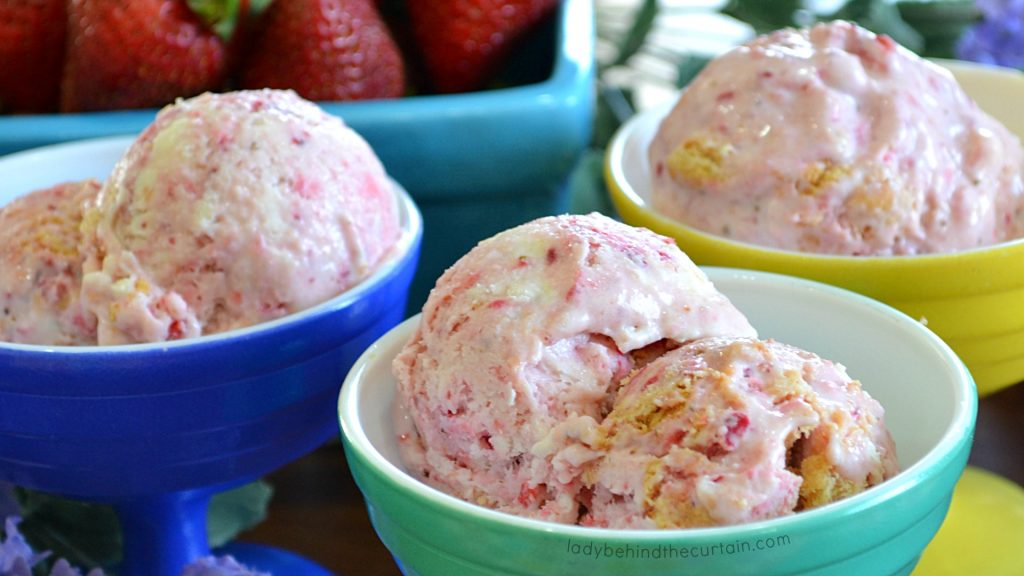 OTHER CHEESECAKE ICE CREAM RECIPES
Different Serving Ideas for your Strawberry Cheesecake Ice Cream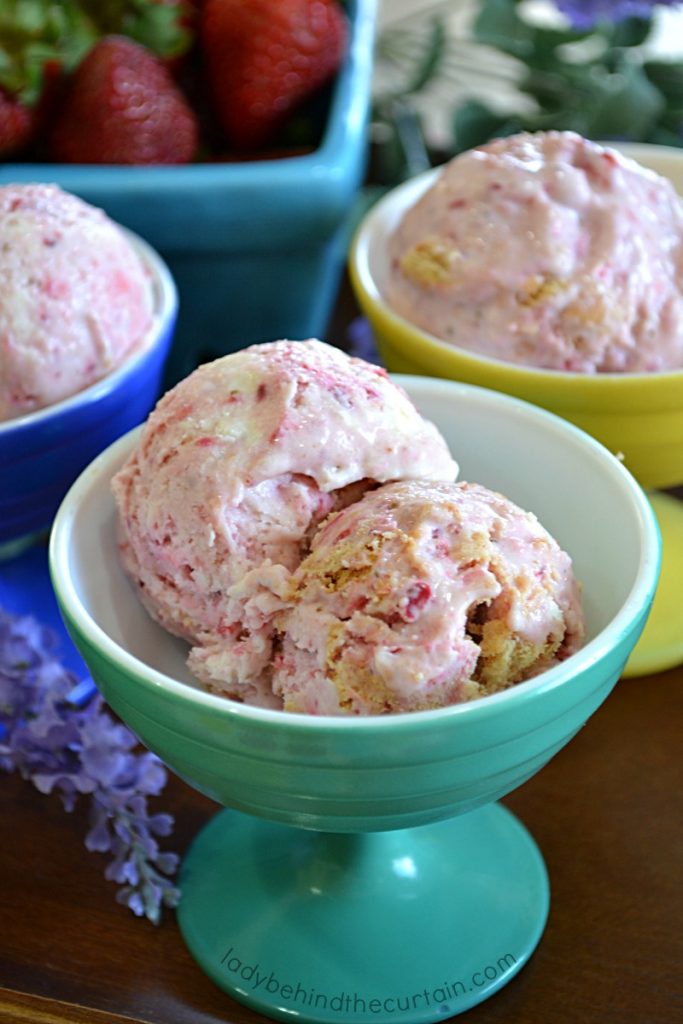 Push Up Pops: How fun to have a bunch of push up pops in your freezer filled with homemade ice cream. Great for summer parties! Fill before freezing.
Milk Shake Glasses: Make yummy milk shakes! Make into a super shake by adding a slice of cheesecake on top.
Large Waffle Cone!
DIFFERENT TOPPINGS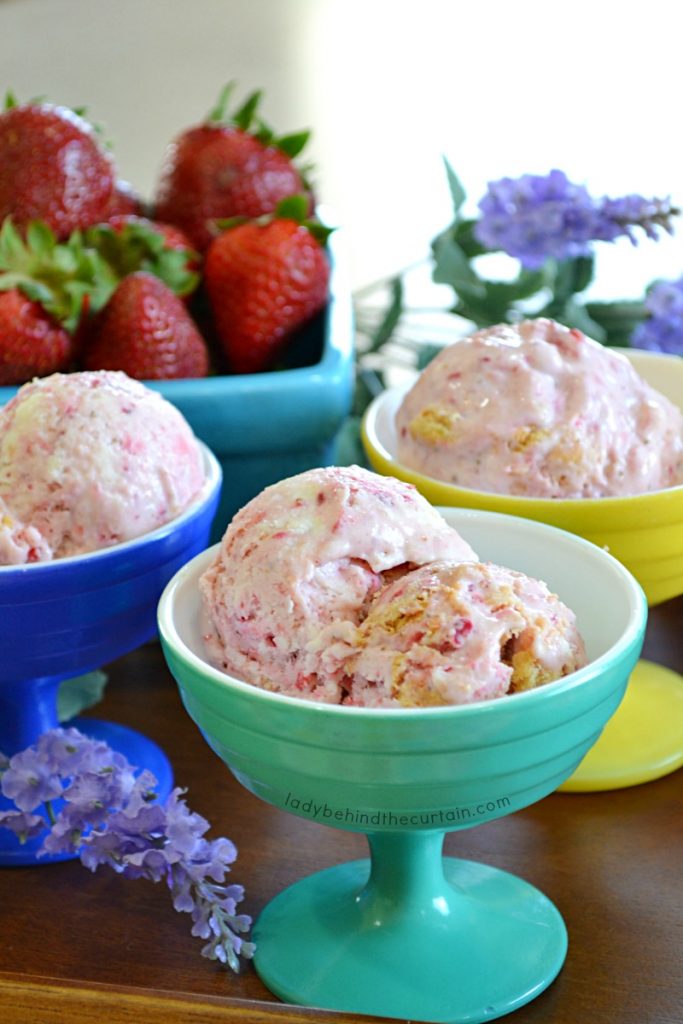 Banana Slices
Fresh Strawberry Slices
Dark Chocolate Syrup
Sprinkles
Whipped Cream
Graham Cracker Square, Fresh Strawberry Sliced in Half and a Drizzle of Dark Chocolate!
MORE ICE CREAM RECIPES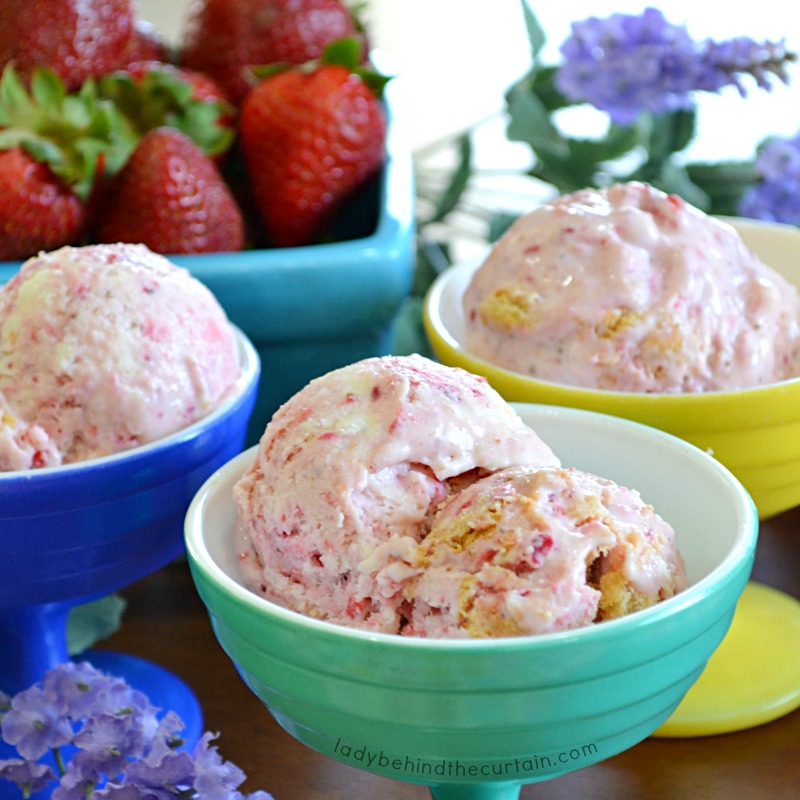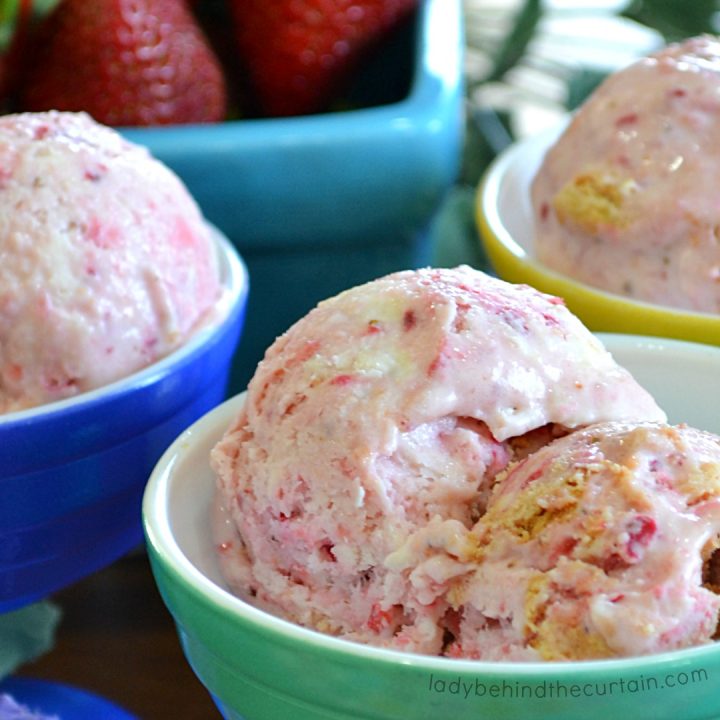 Strawberry Cheesecake Ice Cream
Yield:
8 (½ cup) SERVINGS
Create a delicious ice cream without needing an ice cream machine!
Ingredients
1 (8 ounce) cream cheese, softened
1 (14 ounce) can condensed milk
1/3 cup heavy whipping cream
1½ cups fresh strawberries
3 honey graham crackers, coarsely chopped
Instructions
In a large mixing bowl add the cream cheese, mix until light and creamy, add the condensed milk, mix until combined, add the whipping cream, mix only until combined. 
Pour into a freezer safe container, cover and freeze.
Freeze 4 hours or until almost solid.
Beat cream cheese mixture with the mixer until creamy. 
Blend berries in blender until smooth. 
Add the berry mixture to the cream cheese mixture with chopped grahams; mix well. 
Pour into a freezer safe container (I like using a metal loaf pan), cover (with foil if using a loaf pan) and freeze.
Freeze 8 hours or until firm.
Remove dessert from freezer 15 minutes before serving.

ENJOY!
Notes
This recipe was adapted from a Philadelphia Cream Cheese Ad.
NEVER MISS A POST