Strawberry Cheesecake Ice Cream


NO ICE CREAM MAKER!  🙂
Cool down your guests with this quick and easy dessert!  It's tastes just like a cheesecake!  When planning a party it's always nice to have several items that can be made in advance and this dessert offers just that.  I call it dessert because it's more than just ice cream.
Strawberry Cheesecake Ice Cream (makes 8 1/2 cup servings)
Ingredients
8 ounce cream cheese, softened
14 ounce sweetened condensed milk
1/3 cup whipping cream
1-1/2 cup fresh strawberries
3 honey grahams, coarsely chopped
Directions
Mix the cream cheese condensed milk and whipping cream until well blended.  Freeze 4 hours or until almost solid.
Beat cream cheese mixture with the mixer until creamy.  Blend berries in blender until smooth.  Add to cream cheese mixture with chopped grahams; mix well.  Freeze 8 hours or until firm.
Remove dessert from freezer 15 minutes before serving.  This recipe was adapted from a Philadelphia Cream Cheese Ad.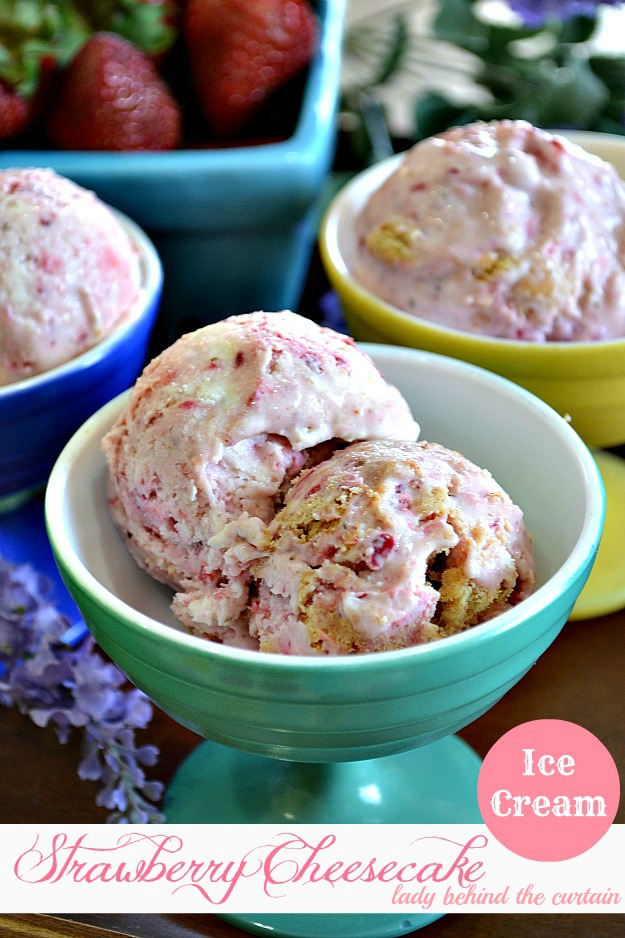 THIS RECIPE WAS FEATURED ON THESE WEBSITES!

I SHARED THIS IDEA/RECIPE AT THESE PARTIES