Carrot Cake Cinnamon Rolls
Welcome Spring with these incredibly easy Carrot Cake Cinnamon Rolls!   Start Easter morning out right and surprise your family with cinnamon rolls!♥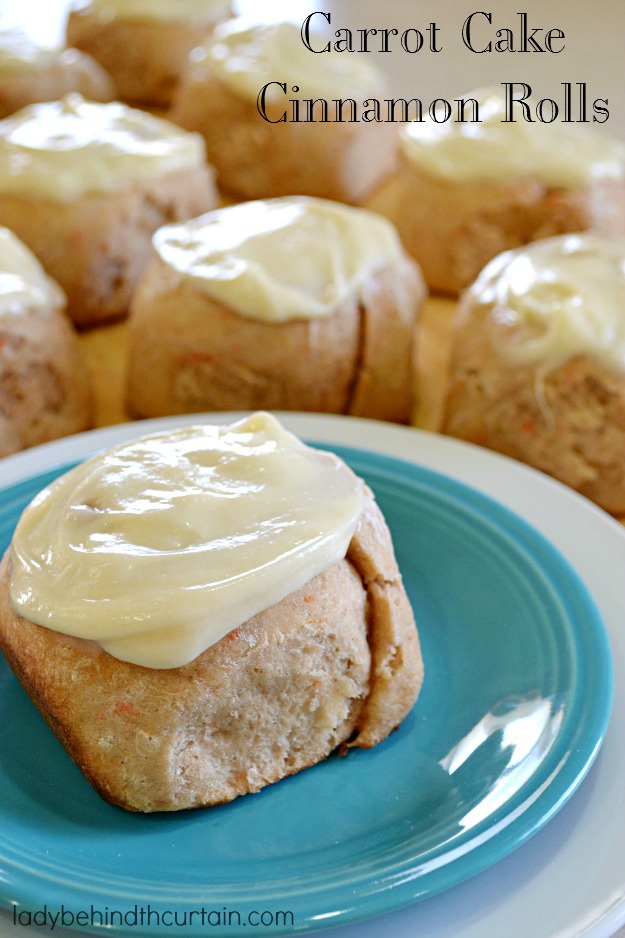 The Birthday boy or girl will really feel special waking up to the wonderful smell of cinnamon rolls baking just for their special day!  I forgot to mention these Carrot Cake Cinnamon Rolls are made with a CAKE MIX!
MAKE SATURDAY MORNING BREAKFAST SPECIAL!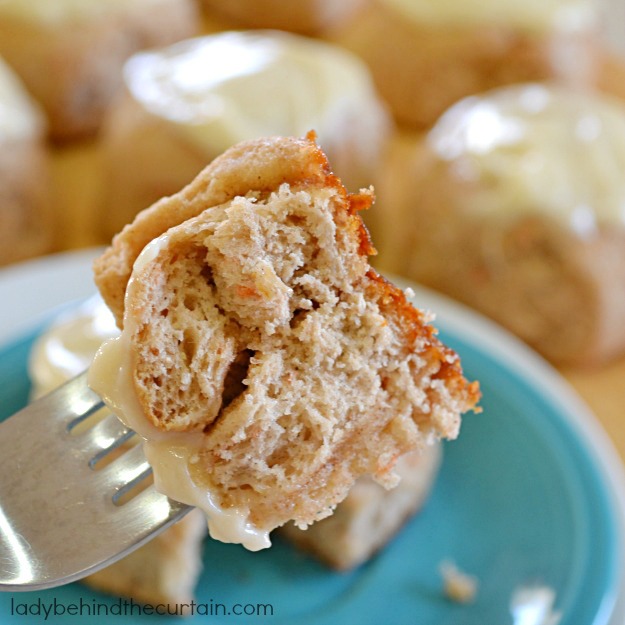 For detailed pictures watch the slide show below.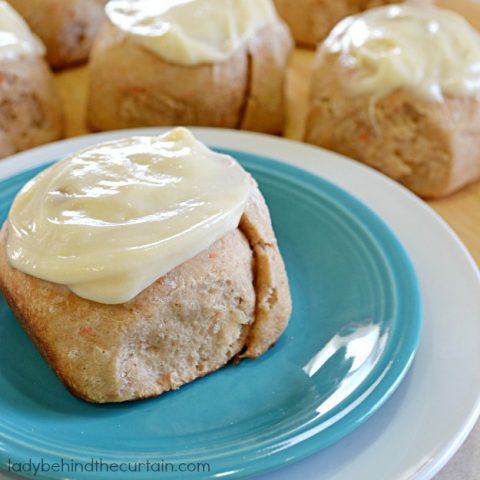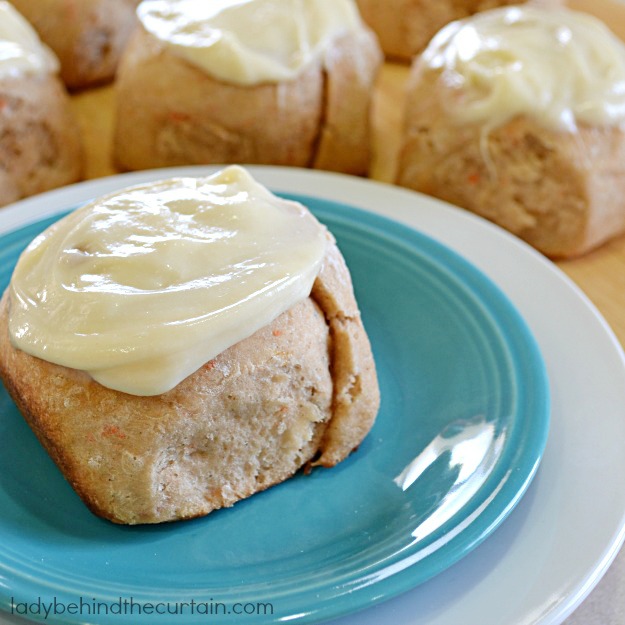 Carrot Cake Cinnamon Rolls
Yield:
Makes 24 Carrot Cake Cinnamon Rolls
Prep Time:
1 hour
45 minutes
Ingredients
For the Cinnamon Rolls:
5 to 6 cups all-purpose flour
1 package of carrot cake mix
2 packages (1/4 ounce each) quick rise yeast
2-1/2 cups warm water (120 to 130 degrees)
1/4 cup butter, melted
1/2 cup sugar
1 teaspoon cinnamon
For the Cream Cheese Frosting:
12 ounces cream cheese, softened
2-1/2 tablespoons milk
1-1/2 teaspoon vanilla extract
3-3/4 cups confectioners' sugar
Instructions
For the Cinnamon Rolls:
Preheat oven to 400 degrees.
Spray 2 - 9-inch x 13-inch baking pans with non stick cooking spray.
In a mixing bowl, combine 4 cups flour, dry cake mix, yeast and warm water until smooth.
Add enough remaining flour to form a soft dough.
Turn onto a lightly floured surface; knead until smooth and elastic, about 5 minutes.
Place in a greased bowl, turning once to grease top.
Cover and let rise until doubled, about 45 minutes.
Punch dough down.
Turn onto a lightly floured surface; divide in half.
Roll each portion into a 14-inch x 10-inch rectangle.
Brush with butter; sprinkle with sugar and cinnamon.
Roll up jelly-roll style, starting with the long side.
Cut each roll into 12 slices; place cut side down into prepared baking pans.
Cover and let rise until almost doubled, about 20 minutes.
Bake for 15 minutes or until golden brown.
Cool for 20 minutes.
Frost warm rolls.
For the Cream Cheese Frosting:
Beat the cream cheese until fluffy, add the milk and vanilla and mix until well combined.
Add the confectioners' sugar 1 cup at a time.
Two ways to frost 1. Pull apart the rolls and frost individually. 2. Leave in the pan and pour the frosting over all the rolls.
MORE CINNAMON ROLL RECIPES

1. CARAMEL PUMPKIN CINNAMON ROLLS  2. BROWN BUTTER CINNAMON ROLLS  3. FUNFETTI CINNAMON ROLLS