This truly is The Best Chicken Stock!  Full bodied with a rich depth of flavor.  This stock will enhance any recipe that calls for chicken stock.  I use this recipe to make my Chicken Noodle Soup.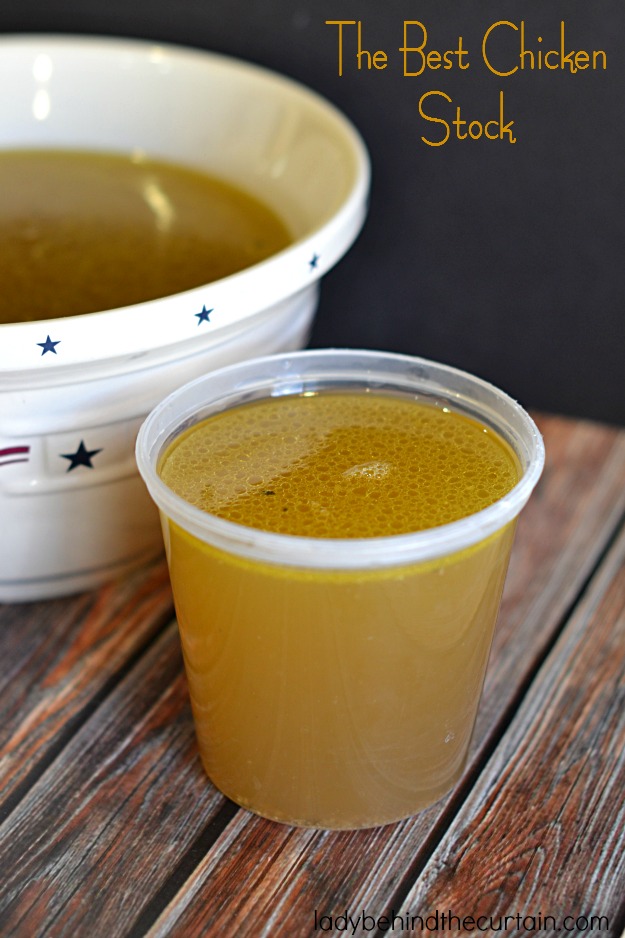 I make at least two batches and store them in the freezer.  Perfect for a quick weeknight dinner or when that unexpected flu hits and all you want is SOUP!  This Chicken Stock is stocked with it's own chicken.  I shred the chicken that was used to make the stock, that way all I have to do is add a few vegetables and noodles!
I put everything in the pot just like I got it from the grocery store.  I DON'T PEEL ANYTHING!  🙂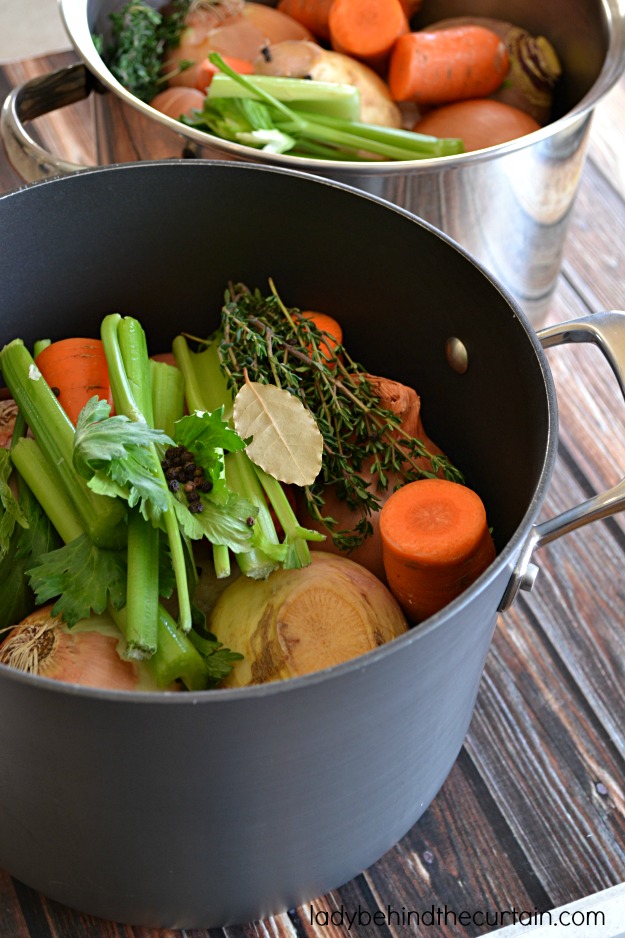 FOR SOME DELICIOUS SOUP RECIPES VISIT MY SOUP CATEGORY.