The BEST Strawberry Frosting Recipe
The BEST Strawberry Frosting Recipe |  This creamy frosting is filled with strawberry flavor that can be made year round.  Perfect for a fancy dinner party or fun on top of a birthday cake!  Did you know frosting can be frozen?  That's right!  Up to 6 months!  Keep a supply of your favorite frosting recipes in the freezer for those last minute cake or cupcake treats!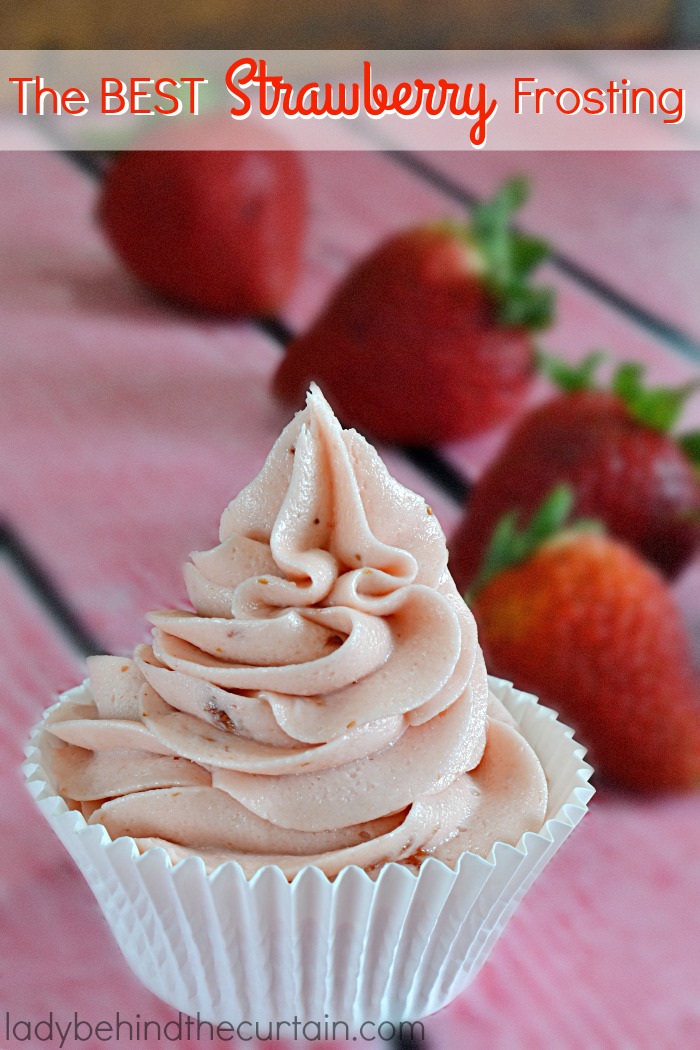 There are lots of ways to make strawberry frosting, my favorite is with strawberry jam and strawberry extract.  For a little added pop of color you can add one drop of red gel food coloring.  There are several cupcake pairing that would go wonderfully with this Strawberry Frosting recipe.  Use a White cake mix for a twist on a strawberry jelly sandwich or a chocolate cake mix for a twist on chocolate dipped strawberries and my favorite a peanut butter flavored cake for a twist on the all American Classic the peanut butter and jelly sandwich.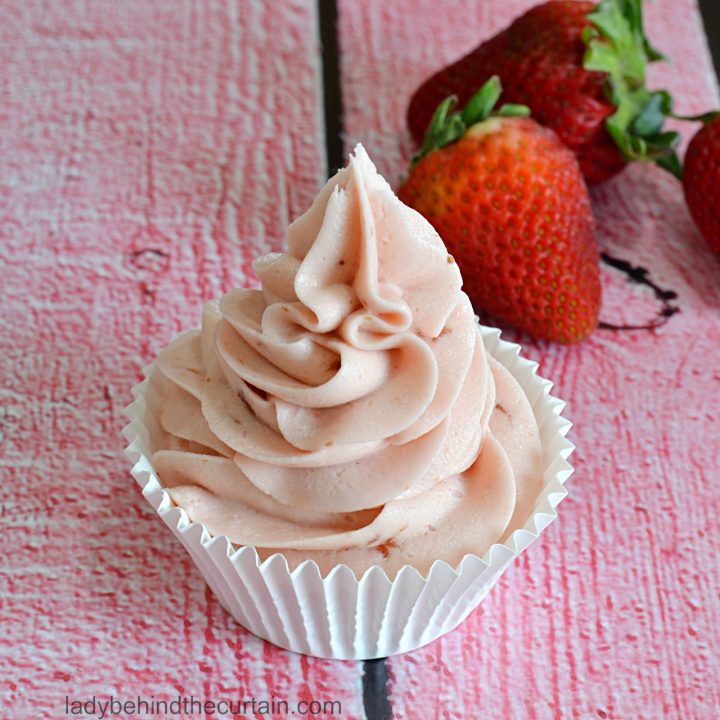 The BEST Strawberry Frosting Recipe
Yield:
Makes enough frosting for 24 cupcakes or one sheet cake.
Ingredients
1 cup unsalted butter, softened
1/2 cup strawberry preserves
1 teaspoon strawberry extract
1 teaspoon vanilla extract
5 cups confectioners' sugar
Instructions
In a medium mixing bowl mix together the butter, preserves and extracts until light and fluffy (about 2 minutes).
Add confectioner's sugar one cup at a time, mixing between additions.
To add a pop of color and bring out the pink of the frosting add the optional drop of red gel food coloring.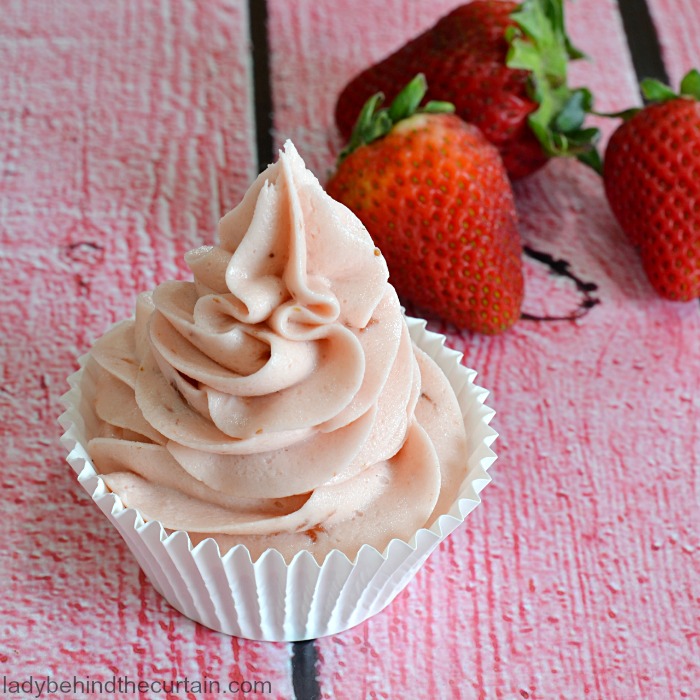 MORE FROSTING RECIPES

BROWN BUTTER FROSTING 2. BUTTERSCOTCH FROSTING 3. FLUFFY CHOCOLATE CREAM CHEESE FROSTING

NEVER MISS A POST!
Sign up for my newsletter (two per month) and receive my recipes in your inbox. Easy to see anytime and saved for safe keeping. Click Here and sign up today! —->>>>CURTAIN CALL NEWSLETTER