Butterscotch Frosting | Add a pop of flavor to your pumpkin bread, carrot cake cupcakes or even on BUTTERBEER Cupcakes! With this creamy delicious Butterscotch Frosting!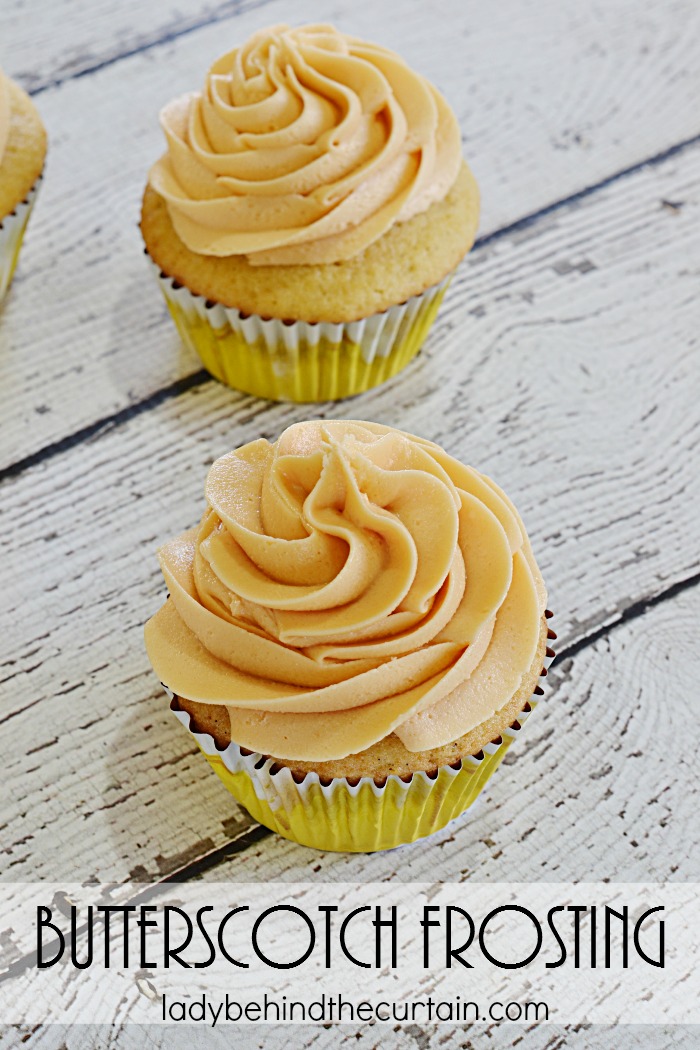 Instead of melting butter and brown sugar I simply melted butterscotch chips! This super easy recipe is just as flavorful as the cooked frosting and goes great on quick breads, cakes, cupcakes and cookies.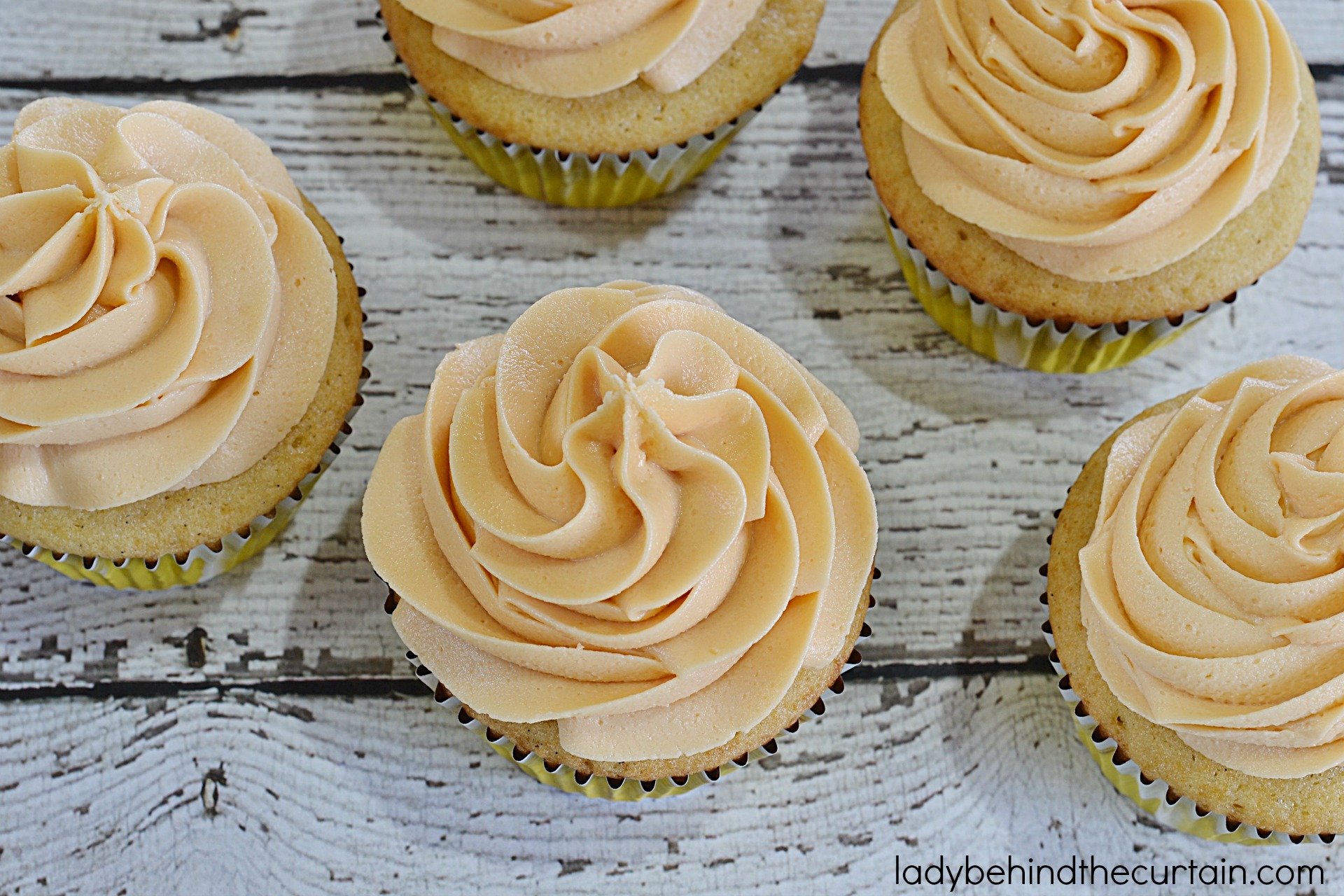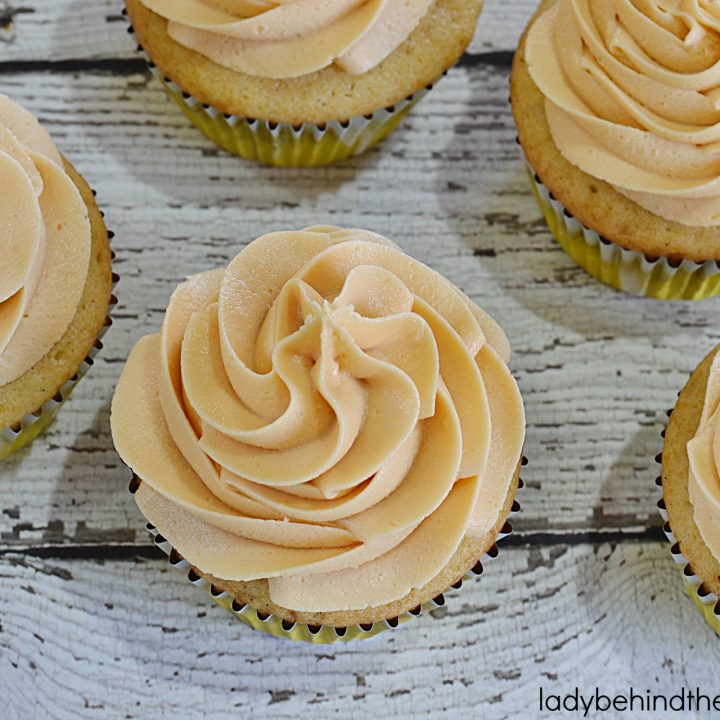 Butterscotch Frosting
Ingredients
1 cup butterscotch chips
3 tablespoons heavy cream
1/2 cup unsalted butter, softened
1 teaspoon butter flavor
1/8 teaspoon salt
1 (2 pound) bag confectioners' sugar
1/3 cup cream soda
Instructions
In a medium microwave safe bowl heat the butterscotch chips and heavy cream (about 1 minute).
Stir until all the chips are melted and the mixture is creamy.
Set aside to cool 10 minutes.
In a large mixing bowl whip the butter until light and fluffy.
Spoon in the butterscotch mixture, butter flavor and salt.
Mix until combined.
Slowly add the sugar 1 cup at a time alternating with the cream soda.
Beat until light and fluffy.
NOTE: If the frosting is too thick drizzle in another tablespoon of cream soda.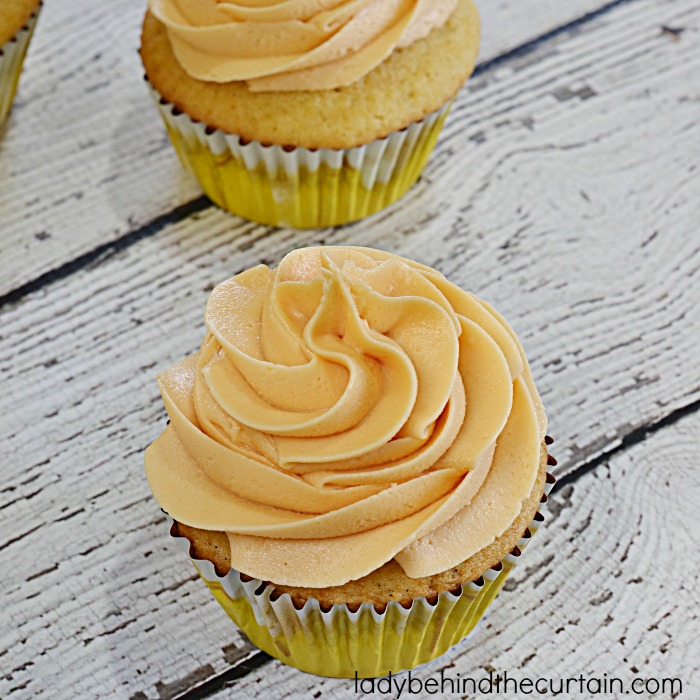 MORE FROSTING RECIPES

BANANA CREAM FROSTING 2. BAKERY WHITE FROSTING 3. COCONUT PECAN FROSTING