Chewy Trail Mix Oatmeal Cookies
Chewy Trail Mix Oatmeal Cookies: Adding your favorite trail mix to your favorite oatmeal cookie makes perfect sense. Why not enjoy two of your favorite treats together? These rustic cookies are great as a dessert for a picnic, barbecue or pool party but can also be packed up for vacation. Whether that's camping or sitting in an airplane for hours there's nothing like homemade cookies when you're on vacation. A wholesome cookie that everyone will enjoy!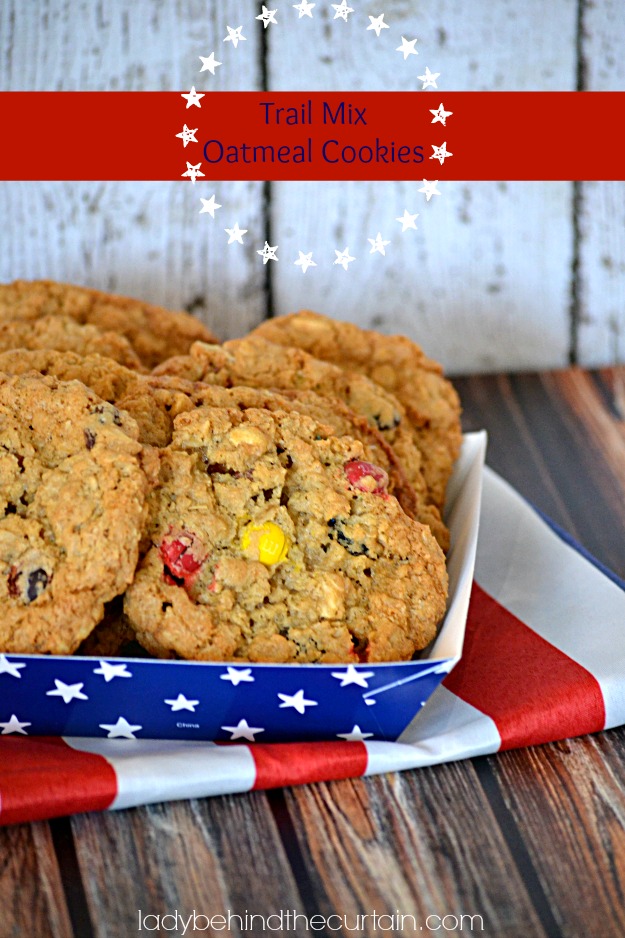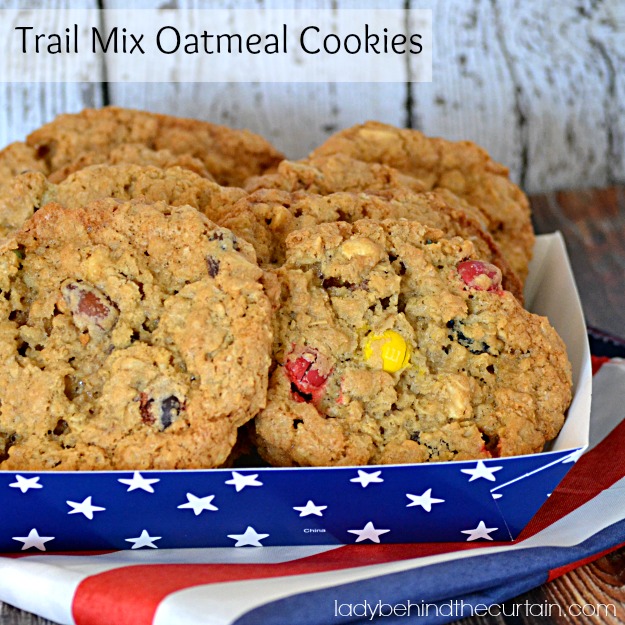 Making Your Own Trail Mix Ingredients
nuts
dried fruit
freeze dried fruit
chocolate covered raisins
hard shell chocolate candies
sprinkles
candied fruit
seeds
dark chocolate
white chocolate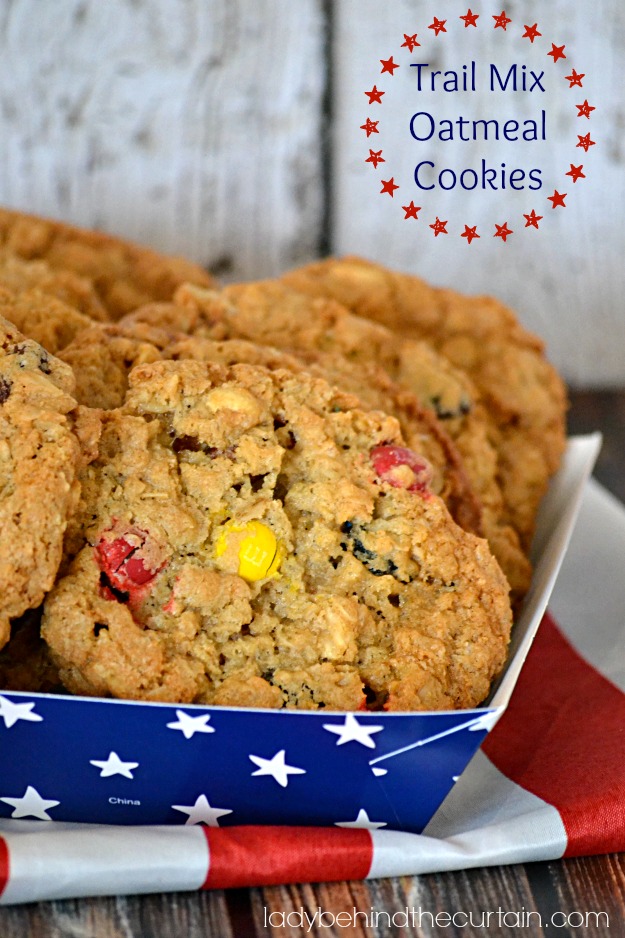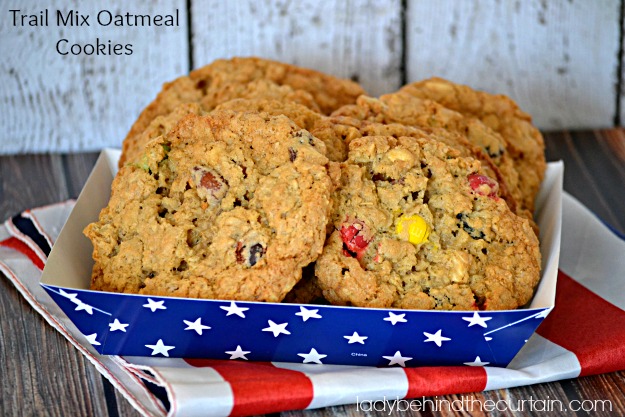 How to Freeze Cookies
After baking, allow cookies to cool completely. Place them in a single layer on a cookie sheet lined with parchment paper to freeze them. Once cookies are frozen, transfer them to a freezer safe zip top bag labeled with the date and name. Squeeze all the extra air out of the bag and store flat in the freezer. IDEA: For and easy individual grab and go idea. Before placing the frozen cookies in a zip top freezer bag, slip each one into a cheap flap over sandwich bag. By the time lunch rolls around the cookie will be defrosted. Perfect for the lunch box. The cookies will be just as chewy and delicious as the day you baked them!
NEVER MISS A POST