Trail Mix Oatmeal Cookies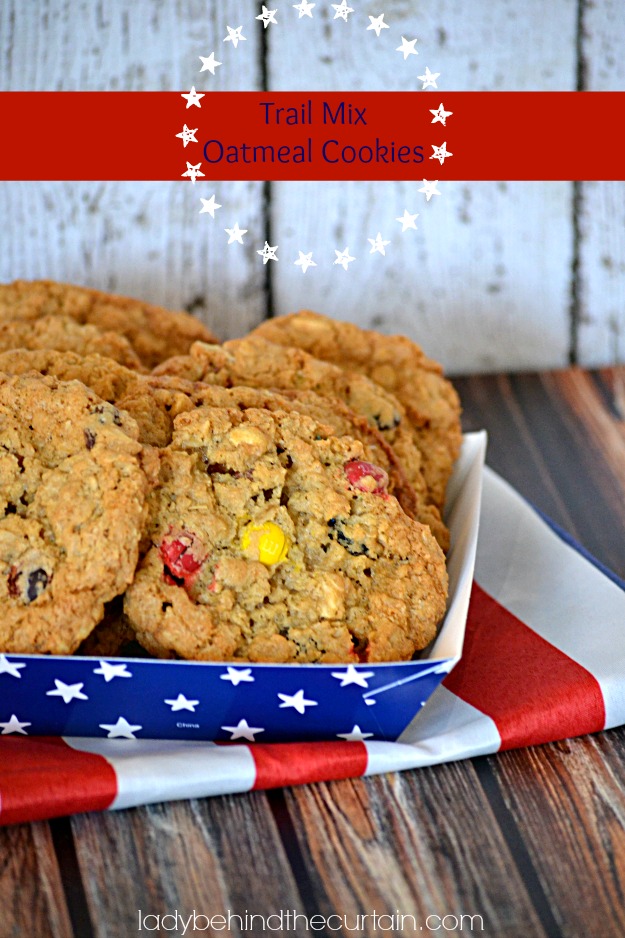 Take the tried and true old fashioned oatmeal cookie and add your favorite trail mix to create these chewy delicious Trail Mix Oatmeal Cookies!
Oatmeal cookies are my families favorite.  So, they weren't that excited when I suggested adding trail mix to the cookie dough.  Of course all that skepticism went away when they tasted them!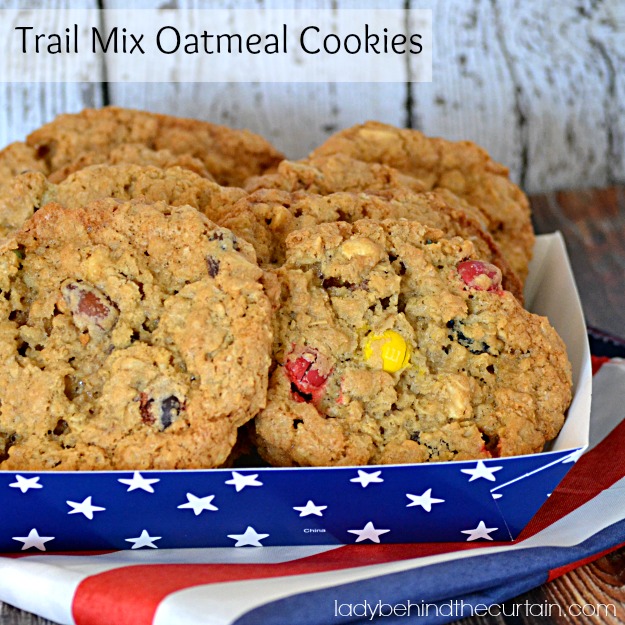 By adding trail mix you get a variety of flavors with an assortment of nuts, dried fruit and chocolate.  This translates into a PERFECT cookie!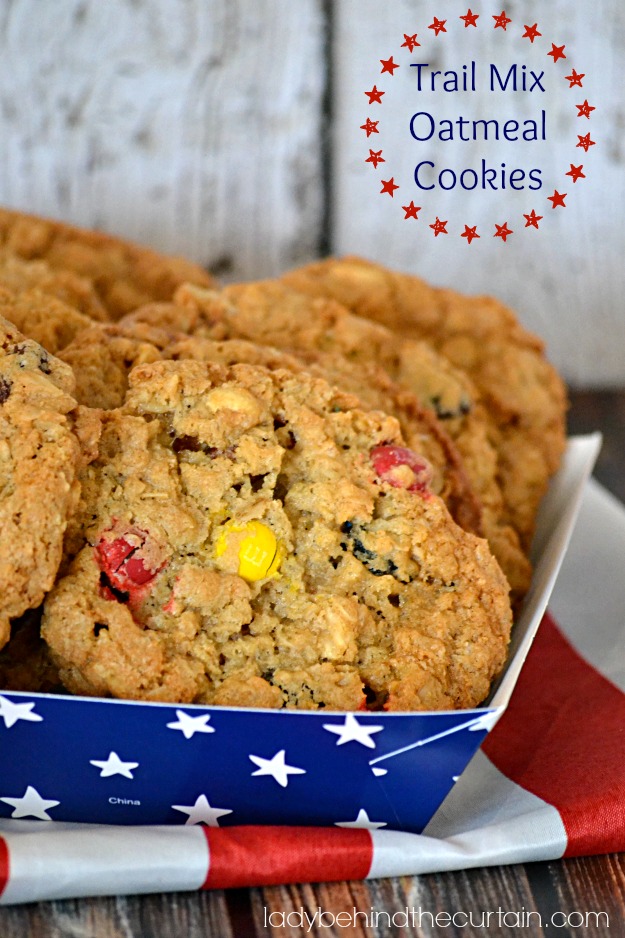 Cookies are a perfect treat for a picnic.  They can be made ahead of time and kept in the freezer until the day of your event.  Make an assortment with my Butterscotch Pudding Cookies and my Brown Sugar S'more Cookies.
Create your own Recipe Box and save your favorite Lady Behind The Curtain recipes.  Make a Meal Plan with your favorite recipes and ZipList will automatically add the ingredients to a Shopping List.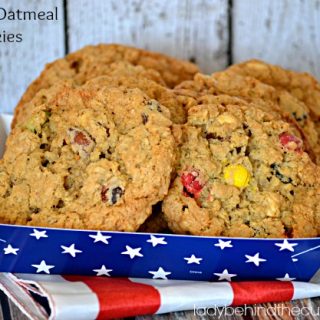 Trail Mix Oatmeal Cookies
Yield:
Makes 2 dozen Large Cookies
The perfect backyard barbecue cookie!
Ingredients
3 cups old fashioned roll oats
1 1/2 cups all-purpose flour
1 teaspoon salt
1 teaspoon baking soda
1 cup butter, softened
1 cup light brown sugar, packed
1 cup granulated sugar
1 teaspoon vanilla extract
2 large eggs
2 1/2 cups tail mix (your favorite)
Instructions
Preheat oven to 350 degrees.
Line two cookie sheets with parchment paper.
In a large bowl add the oats, flour, salt and baking soda; whisk to combine.
In a medium mixing bowl whip together the butter, sugars, vanilla and eggs.
Add to the flour mixture.
Combine and fold in the trail mix.
Use an ice cream scoop and place cookie mounds on prepared cookie sheets (6 to a sheet).
Slightly press cookie dough.
Bake 15 to 17 minutes.
Carefully take cookies off cookie sheets and cool completely on a wire rack.