Picnic Shrimp:  Pickled shrimp perfect to take on a summer picnic at the beach, park or camping.  Add a tray of cheeses, olives, crackers and fruit for an alfresco dining experience.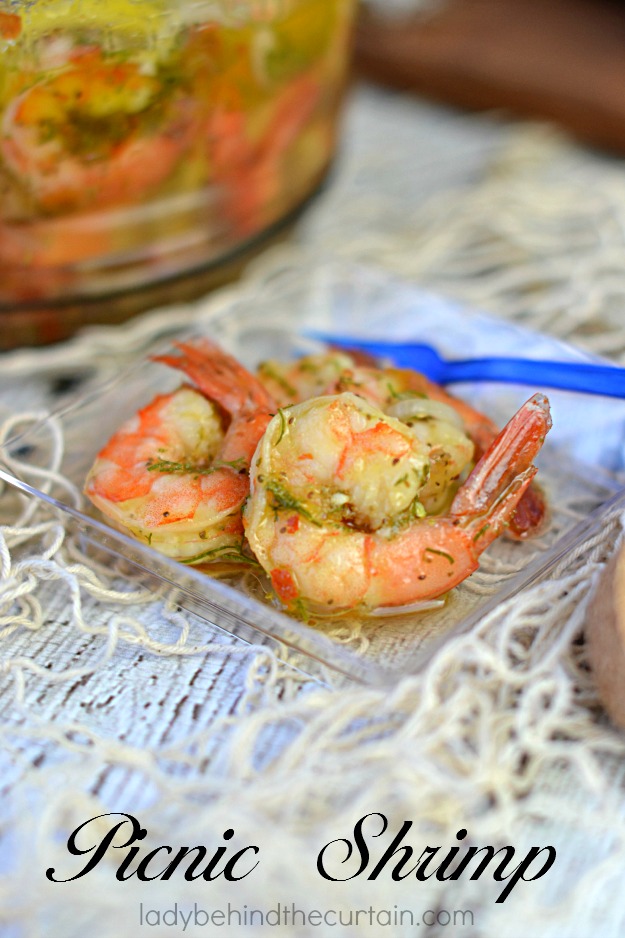 This shrimp is marinated with lots of lemons, shallots, champagne vinegar, olive oil and assorted herbs.  Simply delicious and the perfect appetizer.  It doesn't have to be for a picnic, It also makes the perfect light summer lunch.  Dine in style while camping.  You can make this days in advance (the flavors get better and better).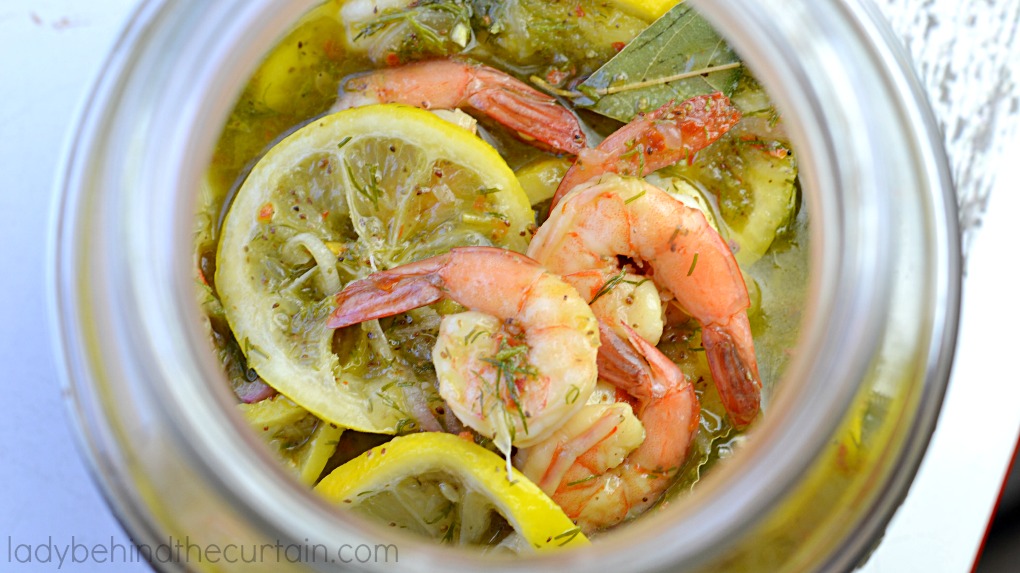 Too hot to be outside?  Bring the outdoors in with my Country Shrimp Boil Party.  Full of great food and fun decorating ideas.  I am a beach girl through and through but unfortunately I live in the desert.  So when I can't make it to the beach I throw a beach themed party!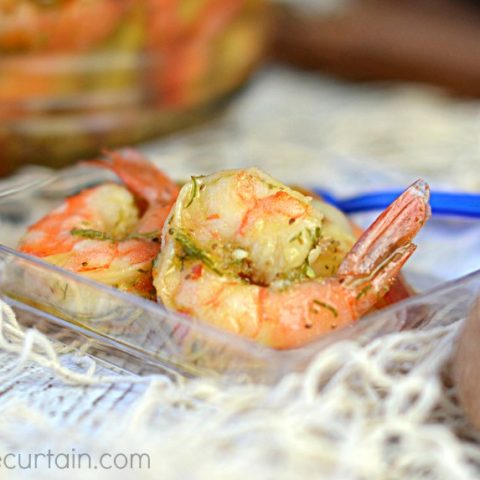 Picnic Shrimp
Ingredients
2 shallots, thinly sliced
2 lemons, thinly sliced
1 clove garlic, minced
1 cup champagne vinegar
1/2 cup extra virgin olive oil
1/4 cup fresh dill, chopped
6 bay leaves
2 tablespoons celery seed
1 tablespoon granulated sugar
2 teaspoons crushed red pepper
1 teaspoon salt
1 pound large shrimp, peeled, deveined, cooked (leave pm the tails)
Instructions
In a large jar combine the shallots, lemons, garlic, vinegar, oil, dill bay leaves, celery seed, sugar, crushed red pepper, salt and shrimp.
Mix well; refrigerated for at least 8 hours before serving.
MORE SHRIMP RECIPES

1. SHRIMP BOIL BURGERS  2. MARSALA RISOTTO WITH HERBED SHRIMP  3. SPICY ORANGE SHRIMP TACOS