Triple Chocolate Fudge Cupcakes
Triple Chocolate Fudge Cupcakes | Not only rich and decadent but also filled with a creamy center!  Imagine the look on your guests faces when they discover the creamy goodness that is inside.  No family gathering, backyard barbecue or party should be without these delicious decadent cupcakes!
First, you start with my favorite Devil's Food cupcakes, then add a dollop of cream cheese chocolate cream filling.  To top off these chocolate delights you add starbursts of vanilla cream and chocolate cream frosting (the size of the piping tips I used are included in the recipe below).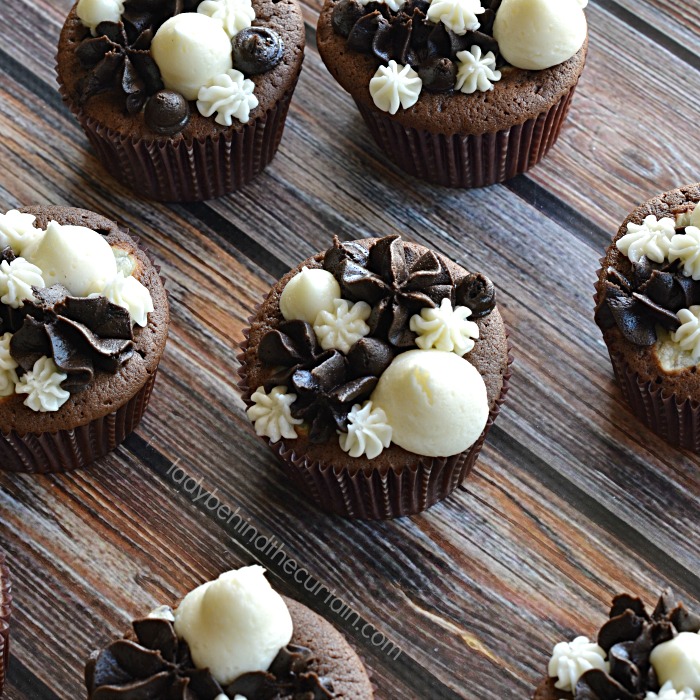 MORE CUPCAKE RECIPES
LEMON CLOUD CUPCAKES  2. CINNAMON ROLL CUPCAKES  3.  DRUMSTICK CUPCAKES