Vanilla Cinnamon Rolls with just the right amount of sweetness topped with a delicious caramel frosting.  I added instant vanilla pudding to these wonderfully tender rolls.  This recipe makes a BIG batch of cinnamon rolls!  Enough to feed a crowd or freeze one pan of rolls for another time.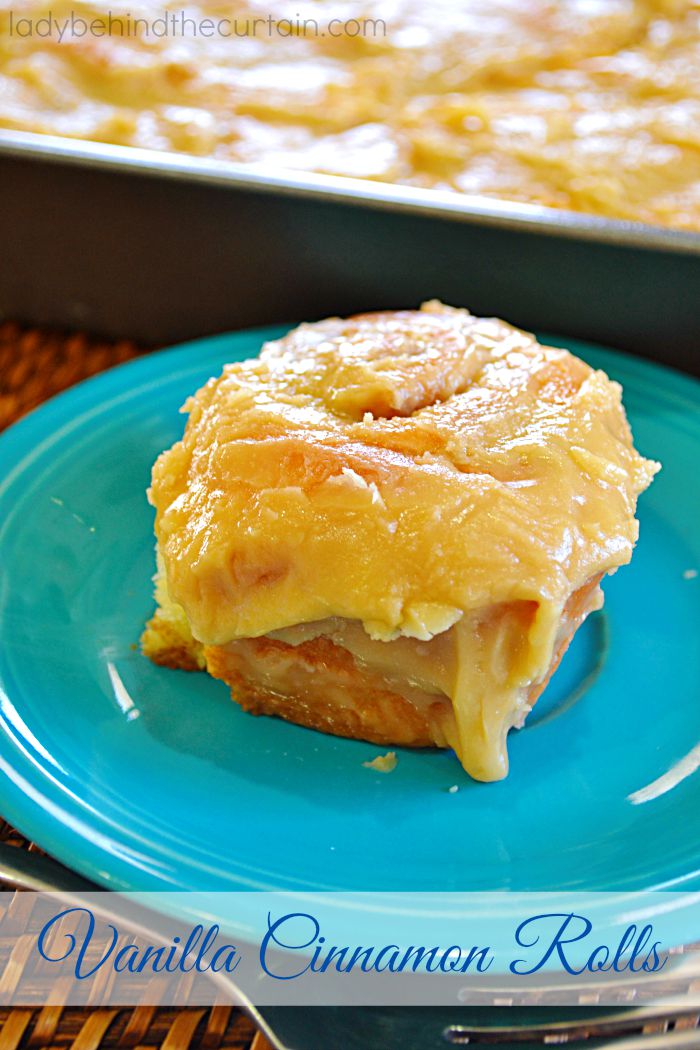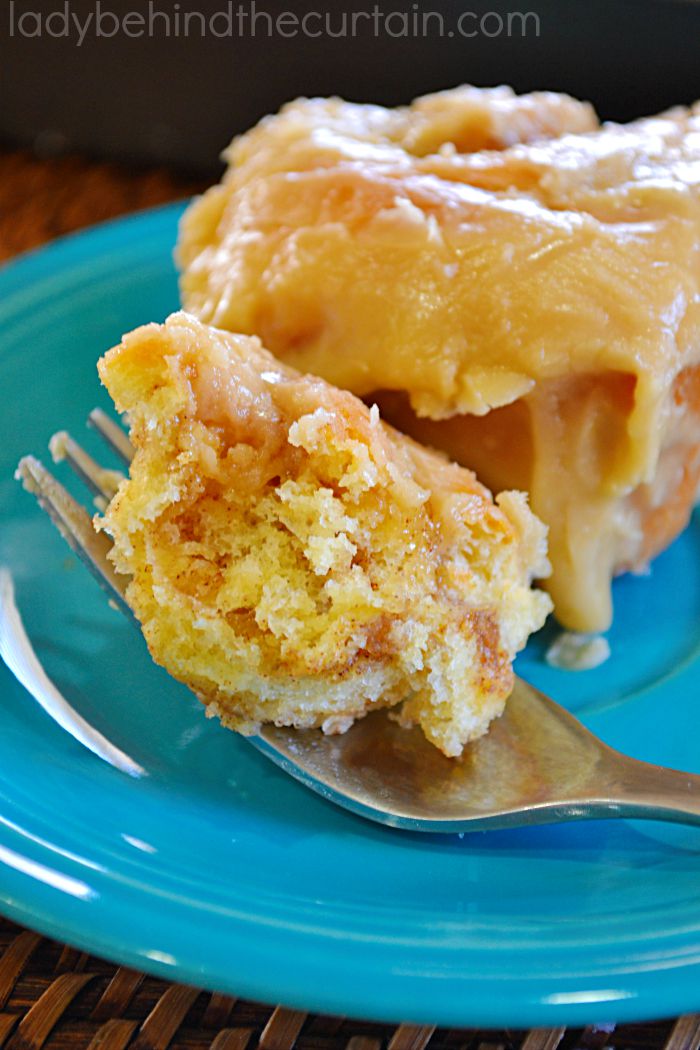 Let the dough rise until double in size.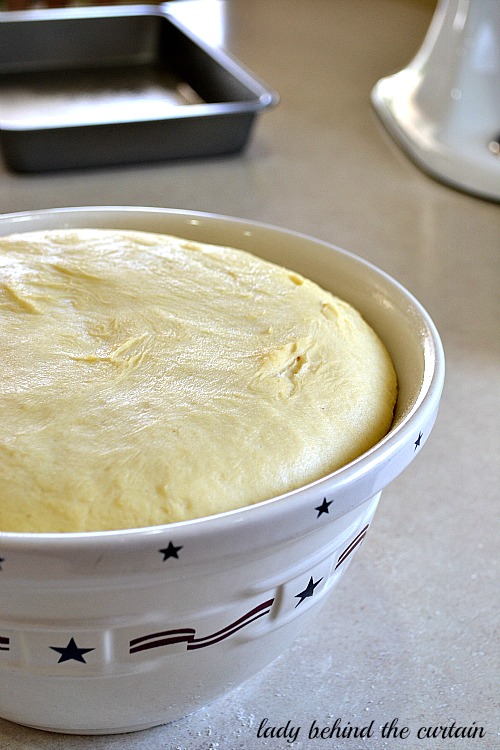 Roll into a 18×11-inch rectangle.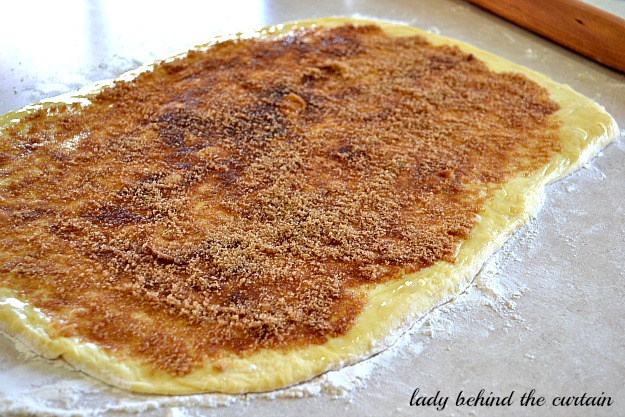 Roll and slice into 16 rolls each.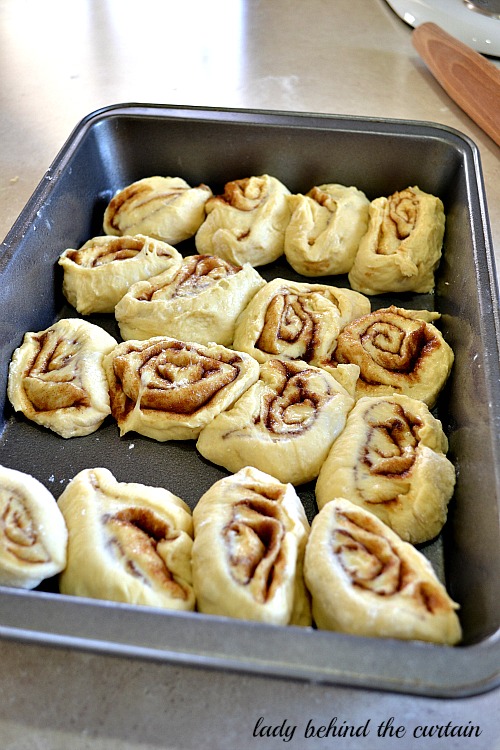 Let rise again until doubled.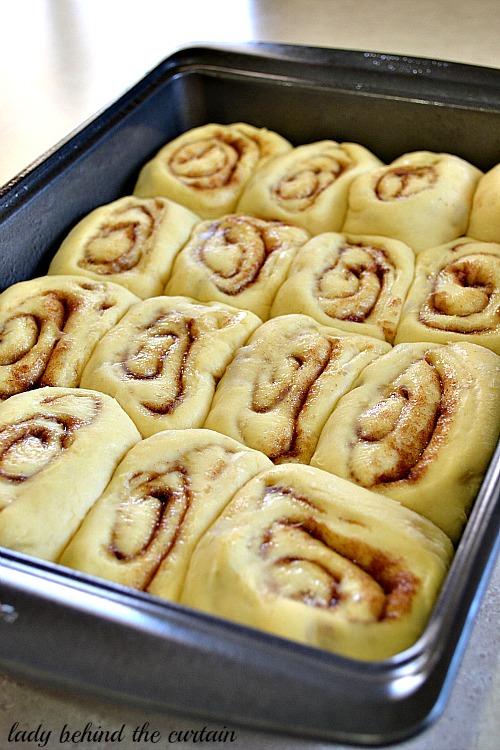 Bake and frost!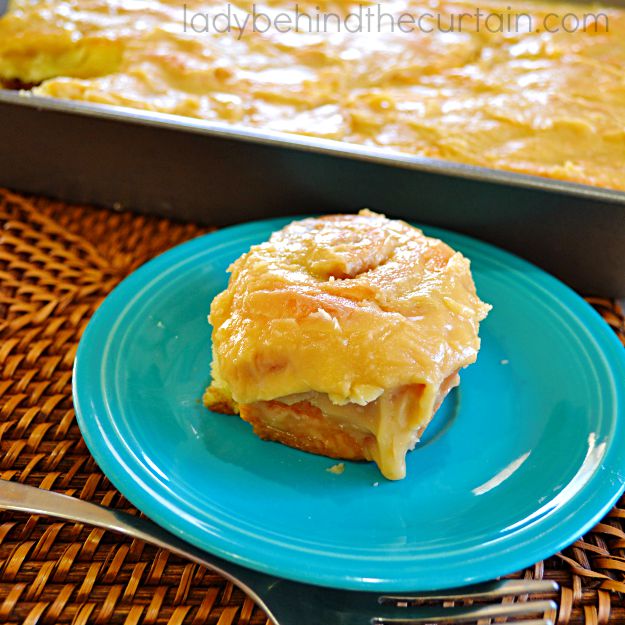 Vanilla Cinnamon Rolls
Prep Time:
1 hour
40 minutes
Total Time:
2 hours
5 minutes
Ingredients
For the Rolls:
2 cups cold milk
1 (3.4 ounce) instant vanilla pudding mix
2 packages 1/4 ounces each active dry yeast
1/2 cup warm water (110 to 115 degrees)
1/2 cup butter, melted
2 large eggs
2 tablespoons granulated sugar
1 teaspoon salt
6 cups all-purpose flour
For the Filling:
4 tablespoons butter, melted
1 cup light brown sugar, packed
2 teaspoons cinnamon
For the Frosting:
1 cup light brown sugar, packed
1/2 cup heavy whipping cream
1/2 cup butter, cubed
2 cup confectioners' sugar
Instructions
For the Rolls:
Whisk milk and pudding mix together for 2 minutes; set aside.
In a mixing bowl, dissolve yeast in warm water.
Add 1/2 cup butter, eggs, sugar, salt and 2 cups flour.
Beat on medium speed for 3 minutes.
Add pudding; beat until smooth.
Add the rest of the flour and switch to a hook (dough) attachment.
Mix until well combined about 3 minutes.
Turn onto a floured surface; (dough will be sticky) knead about 3 more minutes or until smooth and elastic.
Place in a greased bowl, turning once to grease top.
Cover and let rise in a warm place until doubled, about 1 to 1-1/2 hours.
Punch dough down.
Turn onto a floured surface; divide in half.
Roll each portion into a 18x11-inch rectangle; brush each rectangle with the 4 tablespoons of melted butter.
Combine the brown sugar and cinnamon; sprinkle over each rectangle within 1/2-inch of the edges.
Roll up jelly roll style, starting with a long side; pinch seams to seal.
Cut each into 16 slices.
Place cut side down in two greased 13x9x2-inch baking pans.
Cover and let rise until doubled, about 30 to 40 minutes.
Bake at 350 degrees for 20 to 25 minutes or until golden brown.
For the Frosting:
Meanwhile, in a large saucepan, combine the brown sugar, cream and butter.
Bring to a boil; cook and stir for 2 minutes.
Remove from the heat.
Beat in confectioners' sugar with a hand mixer until creamy.
Frost rolls and serve warm
MORE CINNAMON ROLL RECIPES

 1.  CARAMEL PUMPKIN CINNAMON ROLLS  2. RED VELVET CAKE CINNAMON ROLLS  3. FUNFETTI CINNAMON ROLLS