Whole Wheat Flaxseed Buttermilk Waffles
Whole Wheat Flaxseed Buttermilk Waffles |  Start your day out right with these Whole Wheat Flaxseed Buttermilk Waffles.  This recipe makes 24!  That means it's enough to feed a crowd or last for weeks!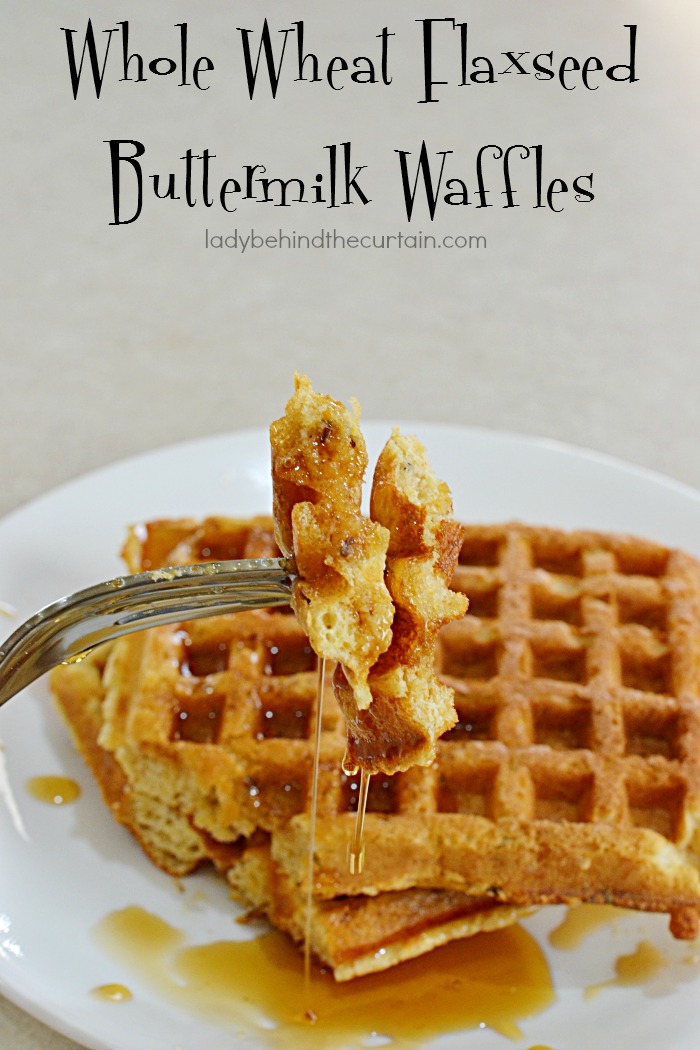 Freezing these pancakes is the way to go.  I lay them on a cookie sheet in a single layer, lined with parchment paper.  Place in the freezer until frozen and then transfer them to a zip top bag.  Freezing them this way will keep them separated.  When I'm ready to eat a couple waffles I pop them in the toaster and toast like I would store bought waffles.  Easy as store bought but….better for you and better tasting!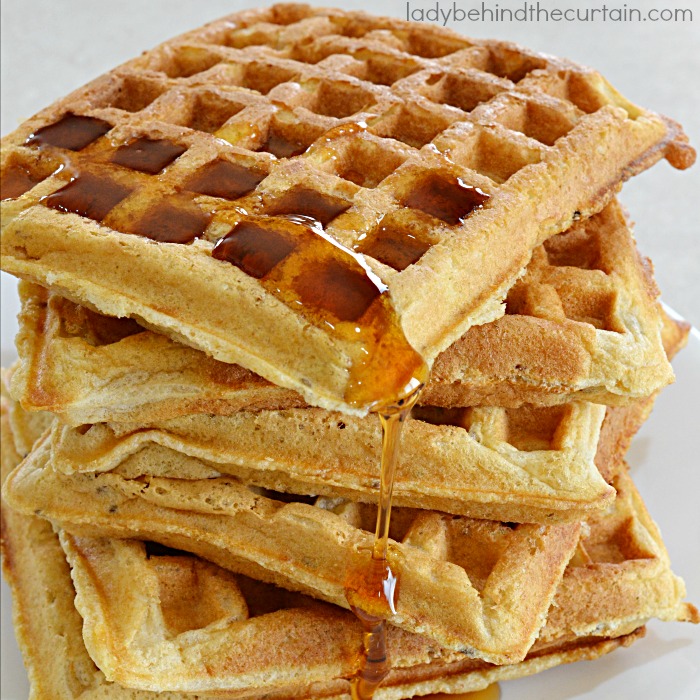 RECIPES USING WAFFLES
CHURRO WAFFLE STICKS  2. CINNAMON TOAST WAFFLE PULL APART  3.  CINNAMON ROLL WAFFLES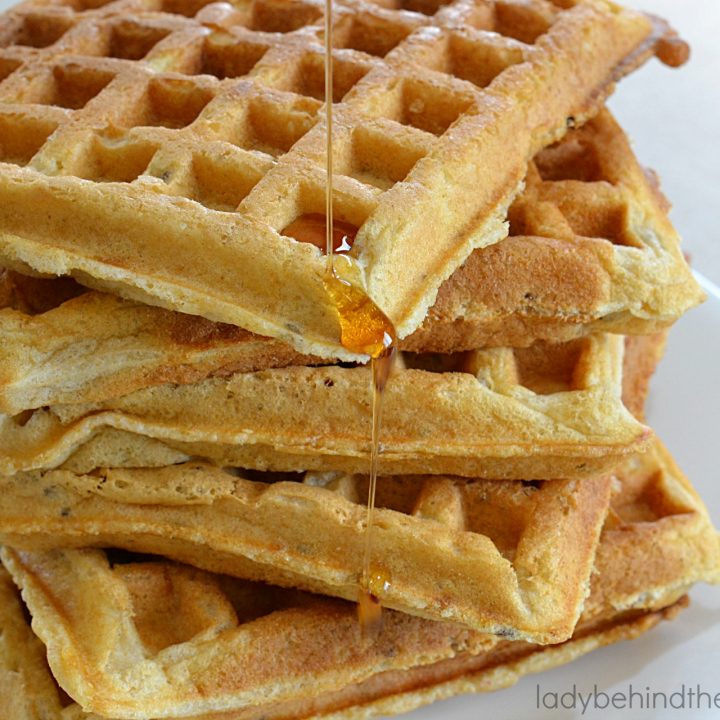 Whole Wheat Flaxseed Buttermilk Waffles
Yield:
Makes 20 5x4-inch Waffles
Ingredients
1 1/2 cups all purpose flour
1 1/2 cups whole wheat flour
1 tablespoon baking powder
1 1/2 teaspoon baking soda
3/4 teaspoon salt
3 tablespoons granulated sugar
2 tablespoons whole flaxseed
3 1/2 cups buttermilk
4 large eggs
1/3 cup unsalted butter, melted
2 teaspoons vanilla extract
Instructions
Preheat waffle griddle.
In a large bowl whisk together the flours, baking powder, baking soda, salt, sugar and flaxseed.
Add to the same bowl the buttermilk, eggs, melted butter and vanilla.
Whisk together until combined.
Make waffles according to the waffle maker instructions.