Chili Mac Casserole | This hearty casserole is packed with protein with a little splurge of pasta and cheese.  It may be hearty in flavor but easy on the waist.  Potlucks, elderly friends, lunch or dinner this versatile casserole is perfect anytime.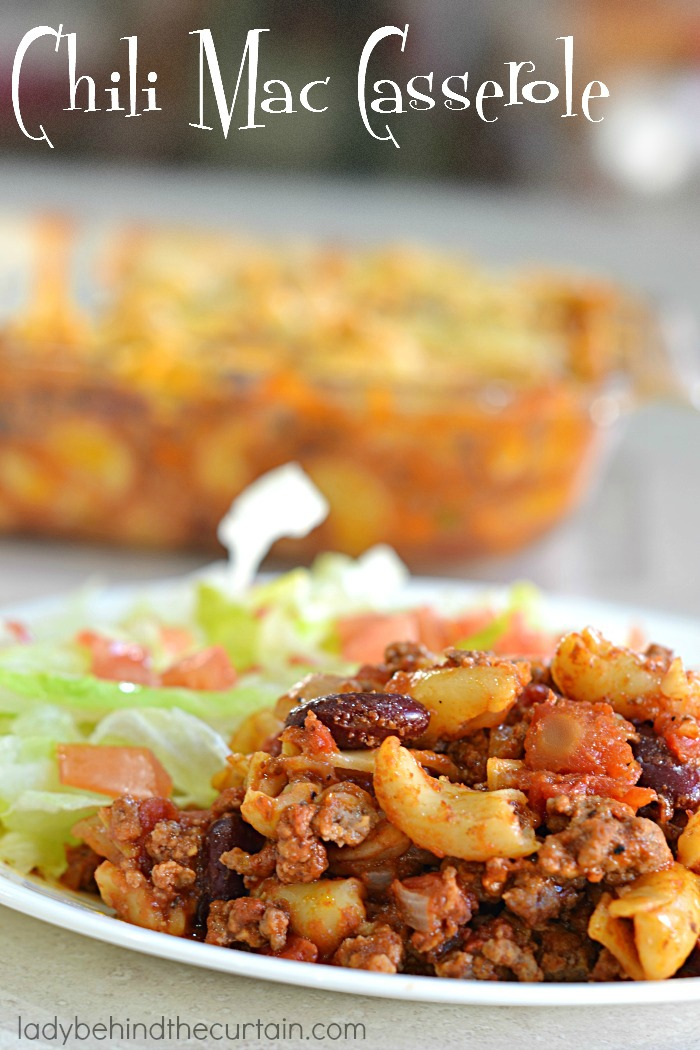 When I make this casserole we eat half (since there's only two of us) and I freeze the other half.  This casserole freezes beautifully.  Share the love!  Save half for you, divide the remaining casserole into single servings and take to an elderly friend.  It will last several days in the refrigerator or a few months in the freezer!  Just like spaghetti it tastes even better the next day and is delicious for lunch.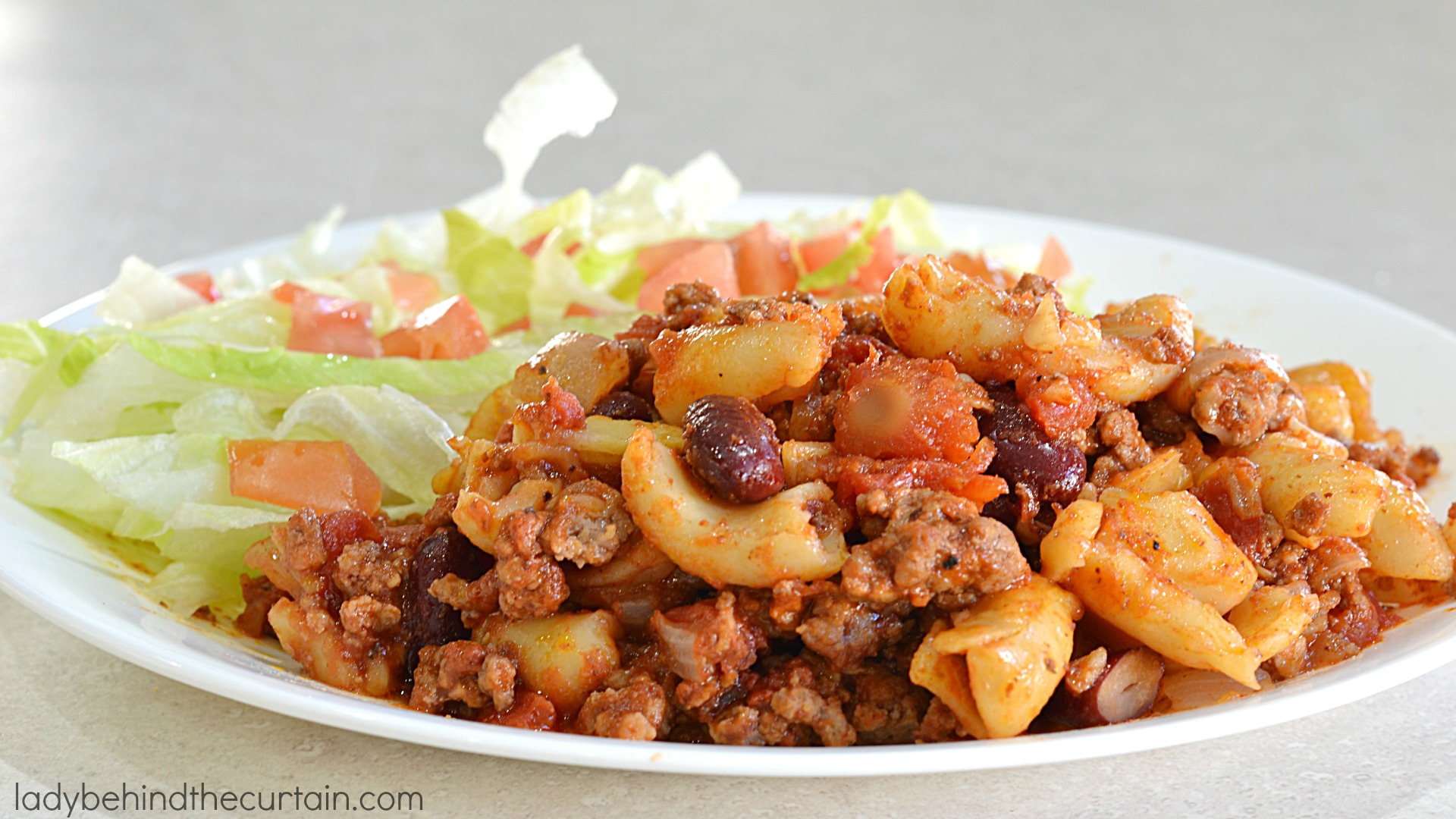 MORE CASSEROLE RECIPES

CREAMY CHICKEN ENCHILADA CASSEROLE 2. CHICKEN NOODLE POT PIE CASSEROLE  3. CHILE CORN CASSEROLE
Yield: Serves 10
Chili Mac Casserole
Total Time
1 hour
8 minutes
Ingredients
1 cup uncooked elbow macaroni
2 pounds lean ground beef
1 medium onion, chopped
2 garlic cloves, minced
1 (28 ounce) can diced tomatoes, undrained
1 (16 ounce) kidney beans, undrained
6 ounces tomato paste
1 (4 ounce) can chopped green chilies
2 1/2 teaspoons salt
1 tablespoon chili powder
1 teaspoon ground cumin
1 teaspoon black pepper
2 cups Mexican cheese blend, shredded
Instructions
Preheat oven to 375°.
Cook macaroni according to package directions.
In a large skillet, cook the beef, onion and garlic until meat is no longer pink.
Stir in the tomatoes, beans, tomato paste, chilies and seasonings.
Drain macaroni; add to beef mixture.
Transfer to a 9x13-inch baking dish.
Cover with foil and bake 25 to 30 minutes or until bubbly.
Uncover; sprinkle with cheese.
Bake 5-8 minutes or until cheese is melted.