30 Minute Apricot Curry Pork Chops
Dinner….the hardest meal to plan.  Even though everyone is at work or school all day it seems that dinner time is the busiest time of the day.  That is why I created this 30 Minute Apricot Curry Pork Chops dinner.  Of course you could pull something from the freezer…..serving your family something healthy, flavorful and delicious is so much better.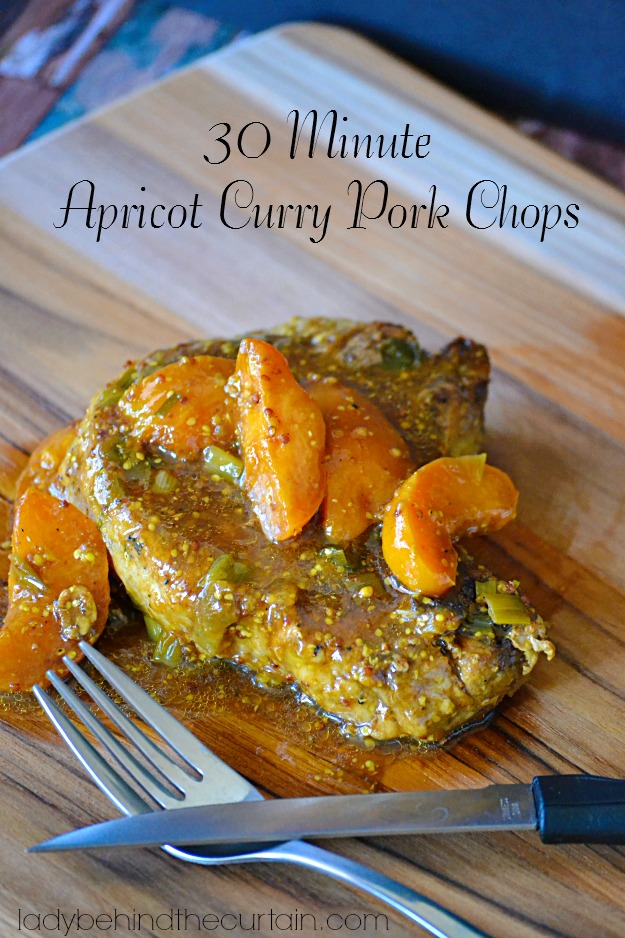 My family LOVES curry and with the addition of apricots this dish really is a family favorite!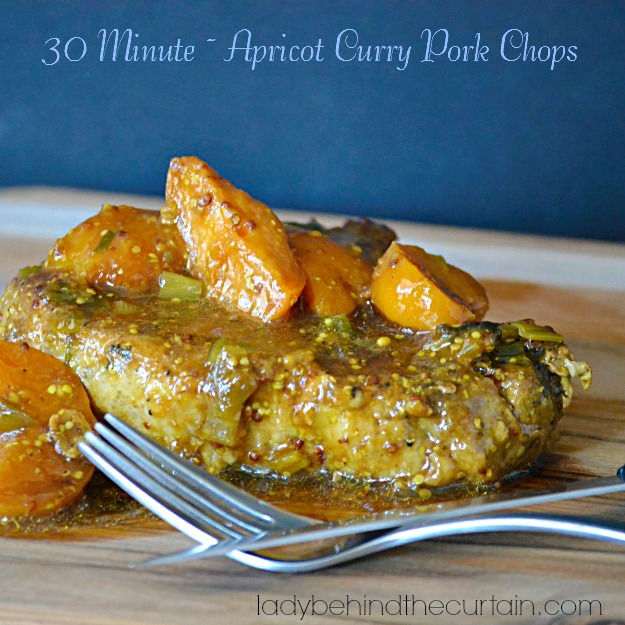 These 30 Minute Apricot Curry Pork Chops are so tender you can cut them with a fork.  You can make this dish with fresh or dried apricots.  If you choose to use fresh apricots make sure they are sweet.  Otherwise I would recommend the dried ones.
If you like this 30 Minute meal you can also try my SWEET AND SOUR CHICKEN or MOO SHU PORK LETTUCE WRAPS.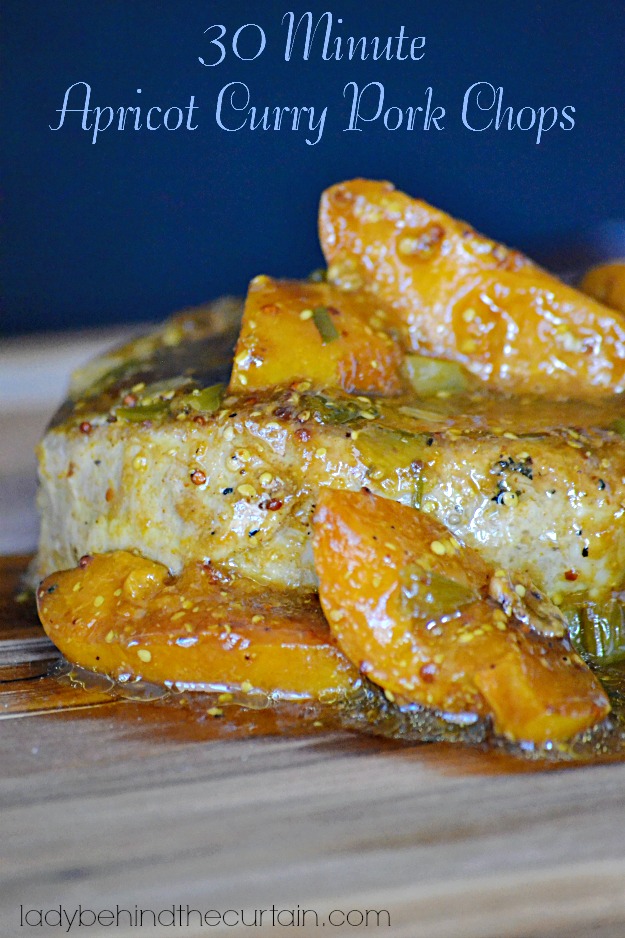 Create your own Recipe Box and save your favorite Lady Behind The Curtain recipes.  Make a Meal Plan with your favorite recipes and ZipList will automatically add the ingredients to a Shopping List.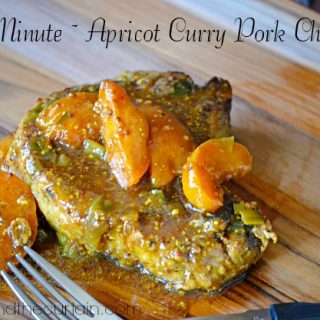 Apricot Curry Pork Chops
Ingredients
4 tablespoons apricot nectar
3 tablespoons apricot preserves
2 tablespoons Dijon mustard
2 tablespoons reduced sodium soy sauce
1 teaspoon curry powder
4 pork chops
1/2 teaspoon salt
1/4 teaspoon black pepper
1 tablespoon canola oil
1 cup dried apricots, sliced
4 green onions, sliced
Instructions
In a small bowl combine the nectar, preserves, mustard, soy sauce and curry.
Set aside.
Sprinkle pork chops with salt and pepper.
Cook pork chops in a non stick skillet in oil until thermometer read 160 degrees.
Remove and set aside.
Add apricots and onions to the pan; cook and stir for 2 minutes.
Stir in nectar mixture.
Return pork chops to the pan and heat through, spooning the sauce over the top.
Cook until slightly thickened.