30 Minute Apricot Curry Pork Chops
Dinner….the hardest meal to plan.  Even though everyone is at work or school all day it seems that dinner time is the busiest time of the day.  That is why I created this 30 Minute Apricot Curry Pork Chops dinner.  Of course you could pull something from the freezer…..serving your family something healthy, flavorful and delicious is so much better.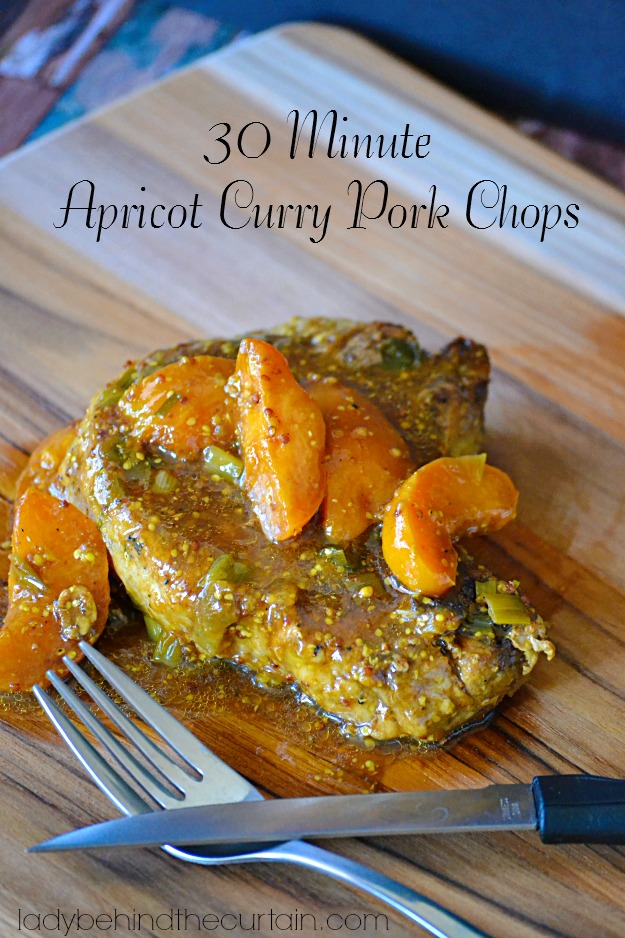 My family LOVES curry and with the addition of apricots this dish really is a family favorite!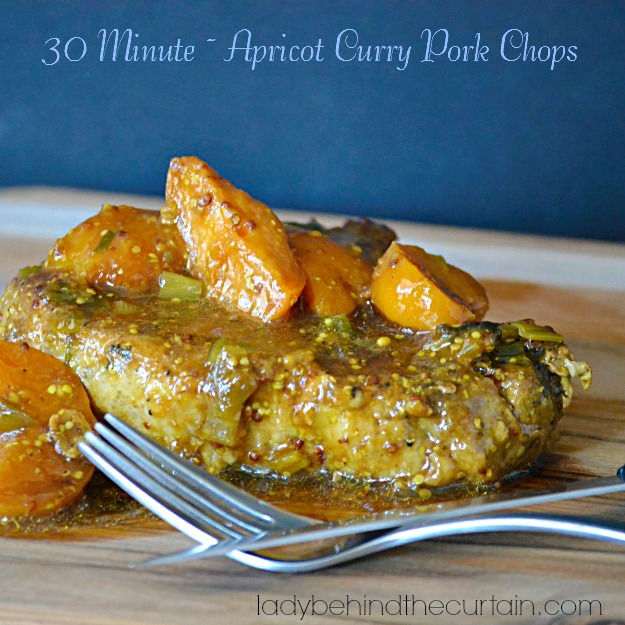 These 30 Minute Apricot Curry Pork Chops are so tender you can cut them with a fork.  You can make this dish with fresh or dried apricots.  If you choose to use fresh apricots make sure they are sweet.  Otherwise I would recommend the dried ones.
If you like this 30 Minute meal you can also try my SWEET AND SOUR CHICKEN or MOO SHU PORK LETTUCE WRAPS.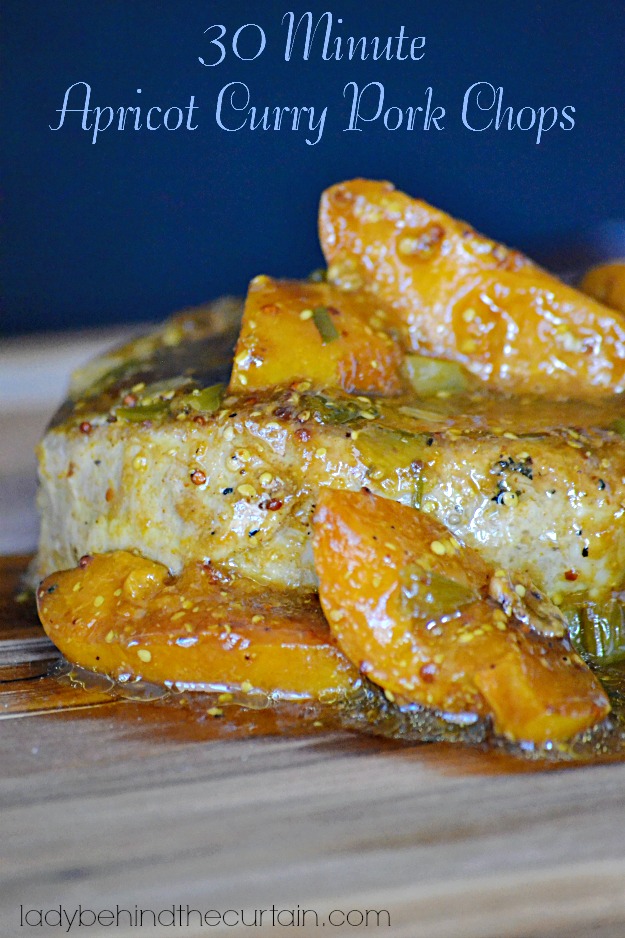 Create your own Recipe Box and save your favorite Lady Behind The Curtain recipes.  Make a Meal Plan with your favorite recipes and ZipList will automatically add the ingredients to a Shopping List.