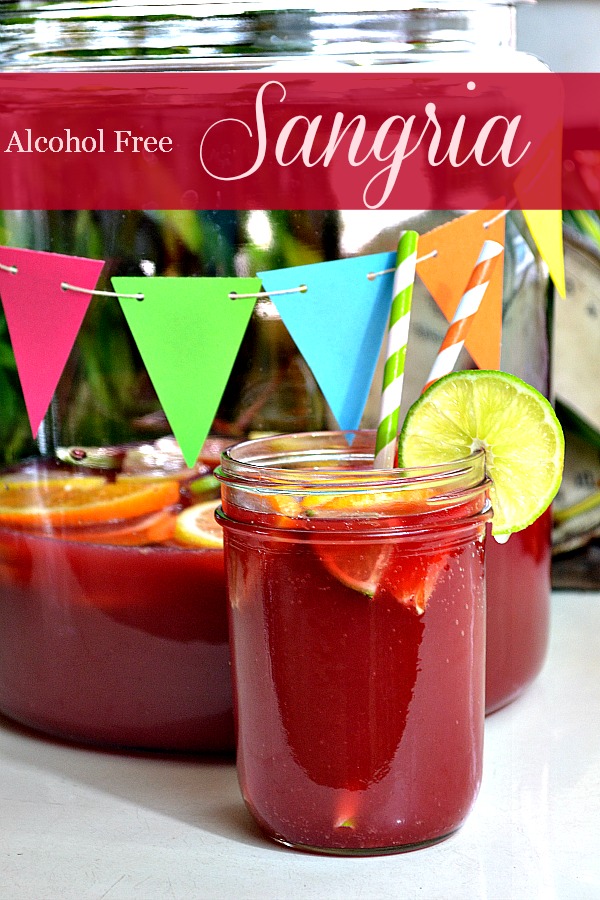 I had a Fiesta party and wanted something different to serve for a beverage.  I don't drink alcohol so this recipe worked out GREAT!
Alcohol Free Sangria Recipe
Ingredients
2 cups cranberry juice, chilled
1 quart orange juice
2 tablespoons lemon juice
2 liters raspberry or strawberry soda
1 med navel orange, sliced
1 lemon, sliced
1 lime, sliced
Directions
Combine cranberry, orange and lemon juices.  At serving time add chilled soda and orange, lemon and lime slices. TIP:  If you want a sweeter Sangria substitute a Cranberry juice cocktail in place of the straight cranberry juice which can be sour.