Berry Cream Crunch Pops:  An easy to make healthy summer choice.  Made with frozen Greek yogurt, sorbet and cereal!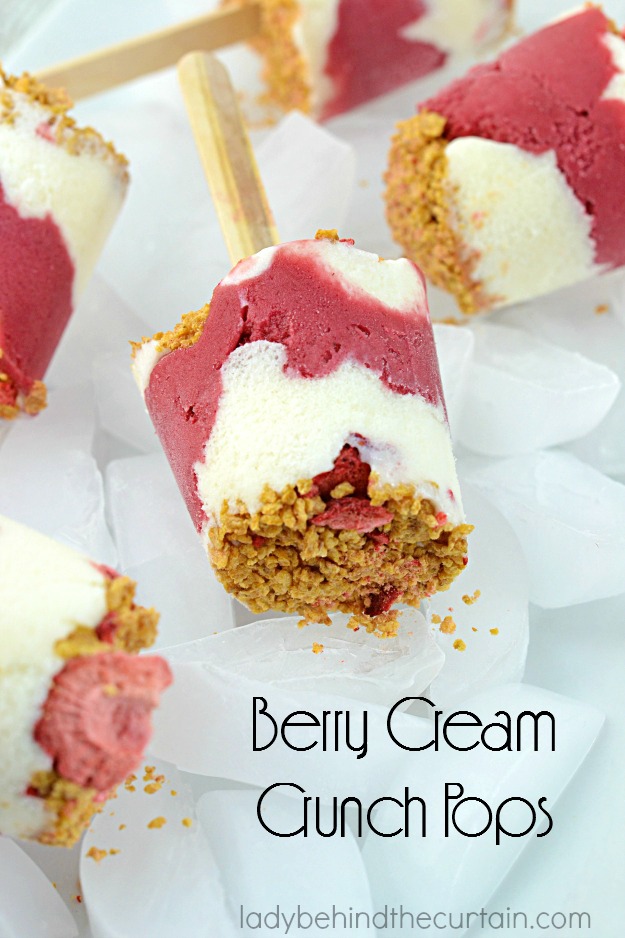 It's summer time!  Playing outside, riding bikes, running in the sprinklers or swimming.  Whatever the activity cold treats are definitely on the list of must have snacks to have on hand.  Make your own combinations of healthier choices with frozen yogurt and sorbet.  No "special" equipment needed for these fun pops.  Just craft sticks and 3 ounce paper cups (Dixie).  Make several kinds so that you can have them ready to grab and go during the summer.  Once the pops are frozen, keep them in the cups and place in large zip top bags.  The perfect summer treat!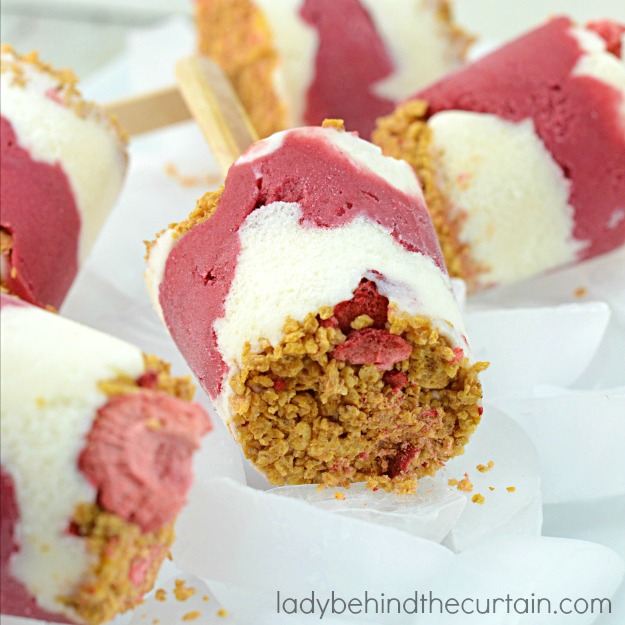 To serve all you do is snip the lip of the cup and peel it off.
MORE FROZEN TREAT RECIPES

1. TRIPLE CHOCOLATE ICE CREAM SANDWICH  2. KID FRIENDLY SANGRIA POPS  3. KIDS DIY ICE CREAM