Browned Butter Lemon Bars
Browned Butter Lemon Bars:  Everything you love about lemon bars but enhanced with a browned butter crust.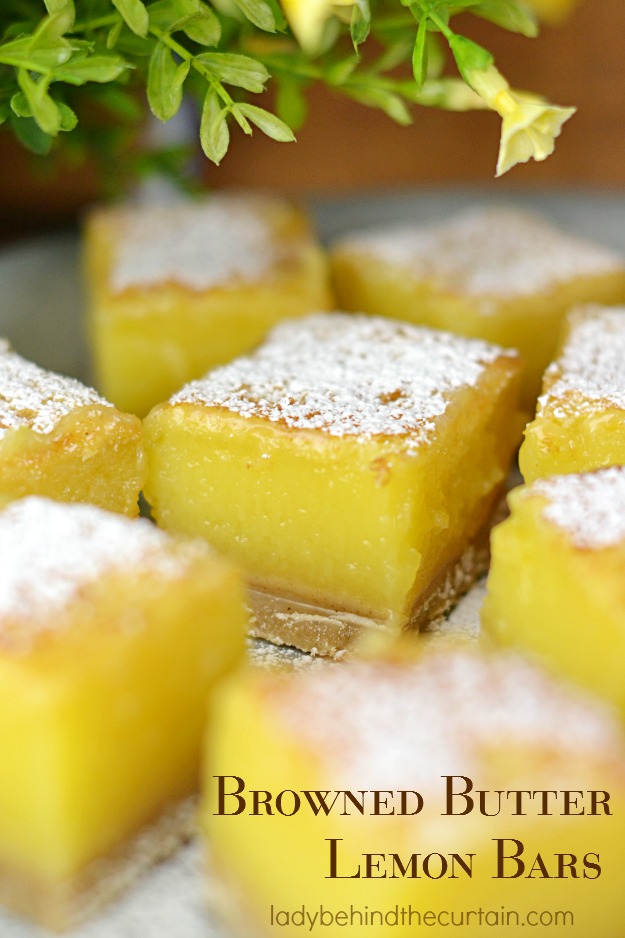 Bring a sweet ending to a summer day with these delicious tart lemon bars.  Lemon bars are one of my favorite desserts.  They always surprise me how they are sweet yet make me pucker from the tart flavor.  These Browned Butter Lemon Bars push the limits of flavor.  If you have never made or had a dessert with browned butter I highly encourage you to do so.  I will warn you that once you try browned butter you will be looking for something to make with it all the time.  Adding browned butter to a dessert adds a nutty caramel flavor.  So you see it's quite addictive.  All you do is bring butter to a boil (about 5 minutes).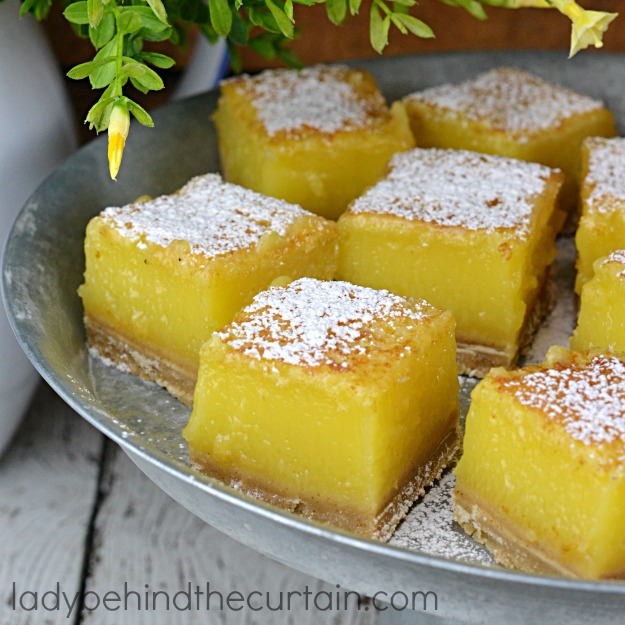 MORE LEMON DESSERTS

1. LEMON TRUFFLE CUPCAKE SURPRISE  2. LEMON DREAM COOKIES  3. MICROWAVE LEMON FUDGE