Better Than Starbucks Pumpkin Scones
Better Than Starbucks Pumpkin Scones | A thick and moist scone with a sugar glaze and a pumpkin drizzle.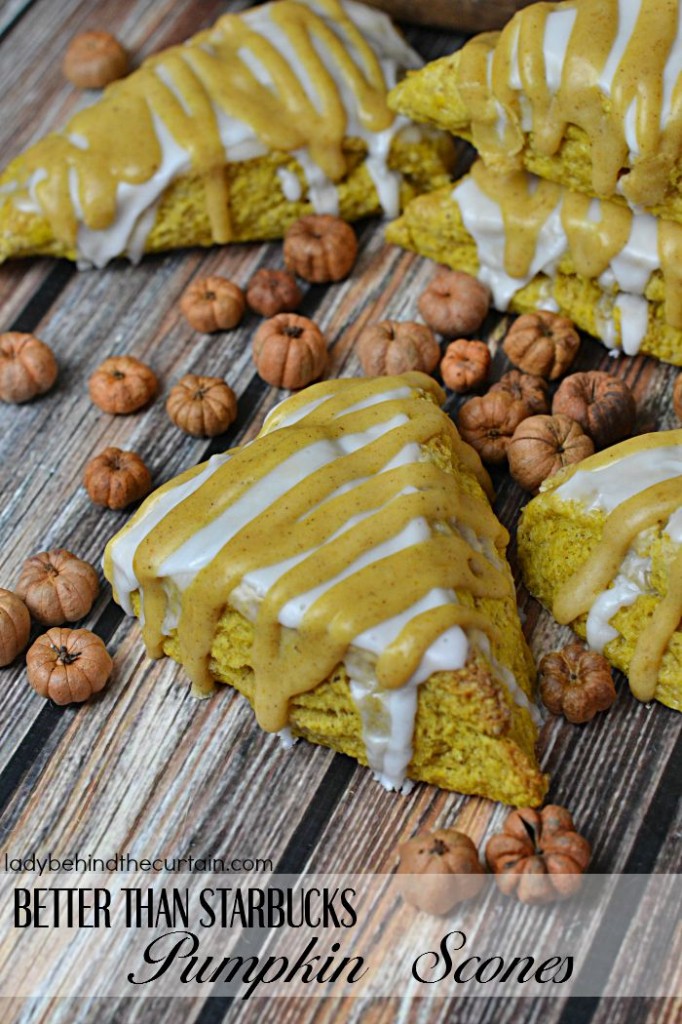 A taste of Fall and the season everyone loves.  When I think of these scones I picture a warm cozy fire, the crisp morning air and colorful leaves floating to the ground.  Awww…..fall is here.  Time to snuggle up with a hot cup of tea and a delicious scone.  Are you tired of paying those outrageous prices for a scone?  I promise these Pumpkin Scones will knock your socks off.  I made a double batch and kept one batch in the freezer.  Perfect for unexpected guests!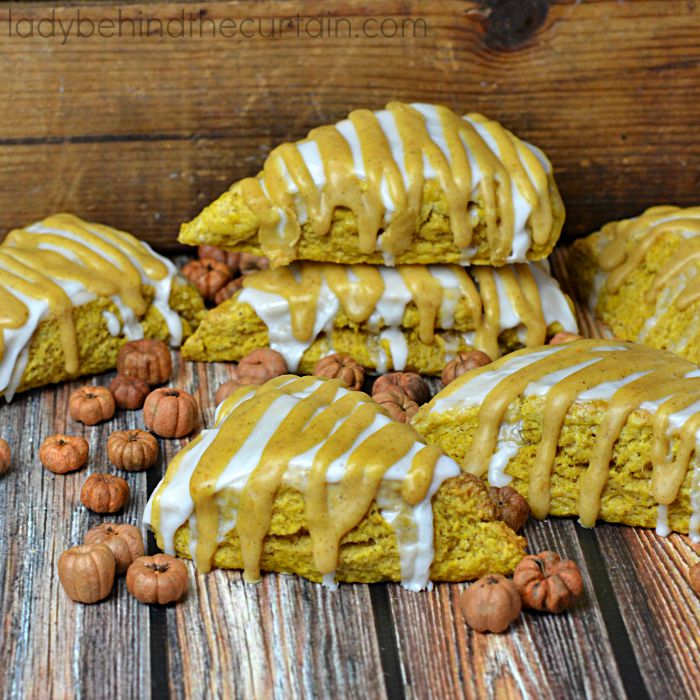 MORE SCONE RECIPES
1. LIGHT CRANBERRY CRANBERRY ORANGE SCONES  2. GINGERSNAP SCONES  3. LIGHT HAM & CHEESE SCONES