These spicy moist Gingersnap Scones are actually made with gingersnap cookie crumbs in them.  Topped with a maple glaze and more gingersnap cookie crumbs.  Fill your kitchen with the aroma of Fall!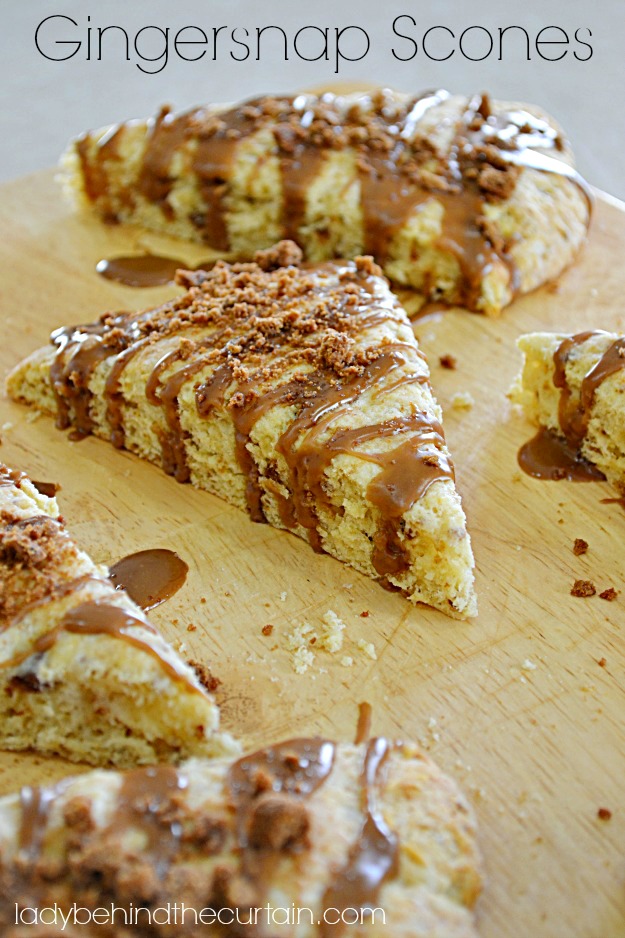 When Fall rolls around I always make fresh gingersnap cookies for my family.  It's a tradition that signifies the beginning of Fall.  This I deiced to change it up a bit and make Gingersnap Scones.  I had NO complaints.  Of course I still had to make the gingersnap cookies.  It being a tradition and all.  These scones have won a position in the "tradition" file too!  🙂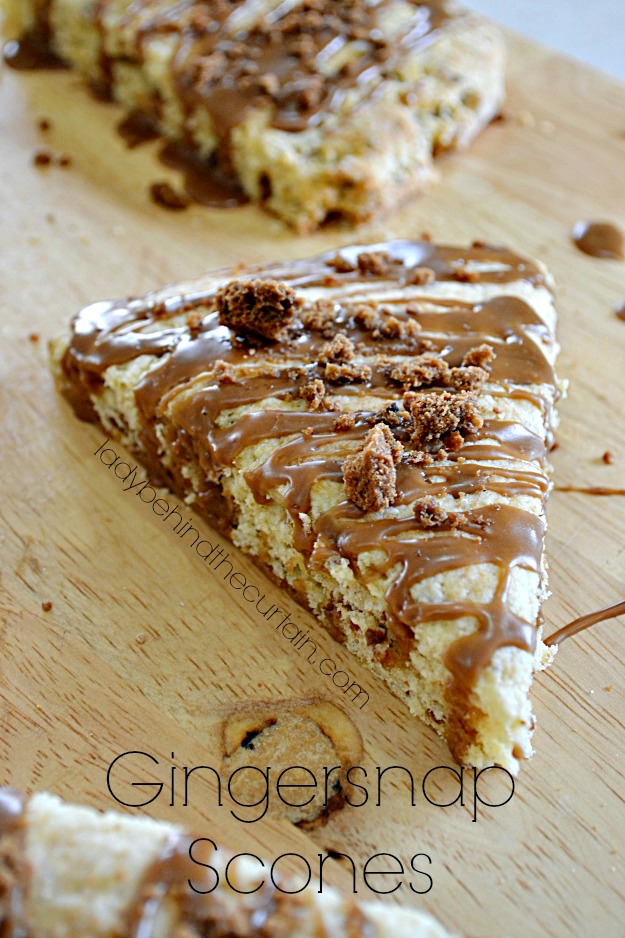 Create your own Recipe Box and save your favorite Lady Behind The Curtain recipes.  Make a Meal Plan with your favorite recipes and ZipList will automatically add the ingredients to a Shopping List.
 MORE GREAT SCONE RECIPES
1.  LIGHT HAM & CHEESE SCONES  2.  STRAWBERRY CHEESECAKE SCONES  3.  TRIPLE CINNAMON SCONES  4.  CHRISTMAS SCONES