Light Cranberry Orange Scones
Anybody that knows me knows that my favorite flavor for baked goods is cranberry orange.  But eating full calorie baked goods is not a "good" thing.  That's why I created these Light Cranberry Orange Scones.  I can eat them without guilt!  To complete my breakfast I add a low fat yogurt.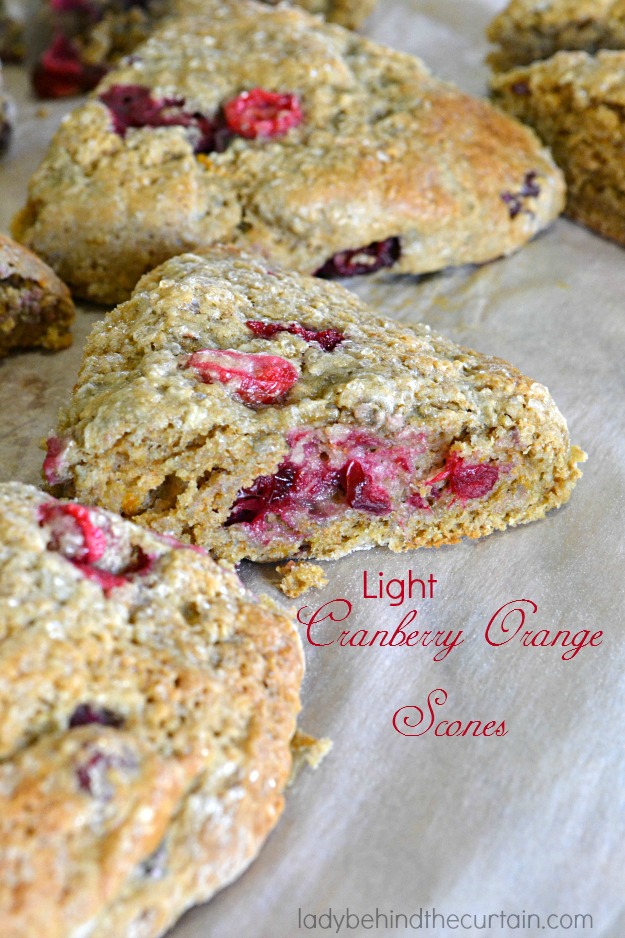 With healthy ingredients like whole wheat flour and oat bran I know I'm doing something good for me.  This recipe makes enough dough to make TWO rounds.  That way you can freeze one or bake all the scones and freeze half of them already baked.  For this recipe I used fresh cranberries.  You can substitute dried cranberries in a smaller quantity.  Remember by using dried cranberries you will be adding more sugar.  TIP:  I always buy extra cranberries when they're in season and put them in the freezer.  That way I can have fresh cranberries anytime I want.
Separate dough into two pieces.  Pat dough into 2 6-inch disks and cut into 6 wedges.