The first time I made this punch it was for a Luau themed party.  I think that was over 20 years ago and I'm still making it!   It also makes the BEST Fruit Punch Popsicles!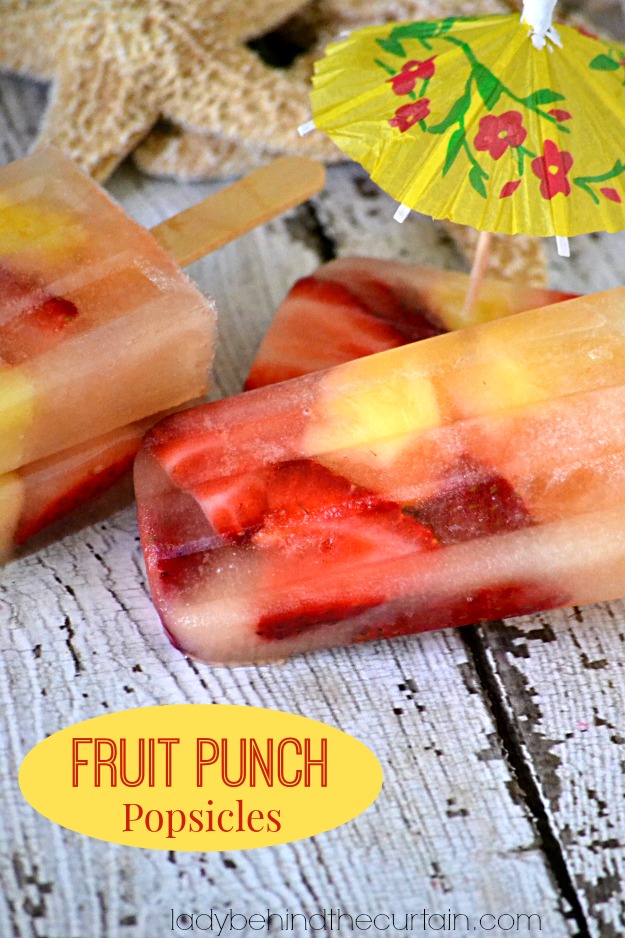 Perfect for a pool party, beach party, luau or for ANY party!  When I make this punch it's always the first beverage to be gone.  The perfect combination of pineapple, apple juice, ginger ale and fruit.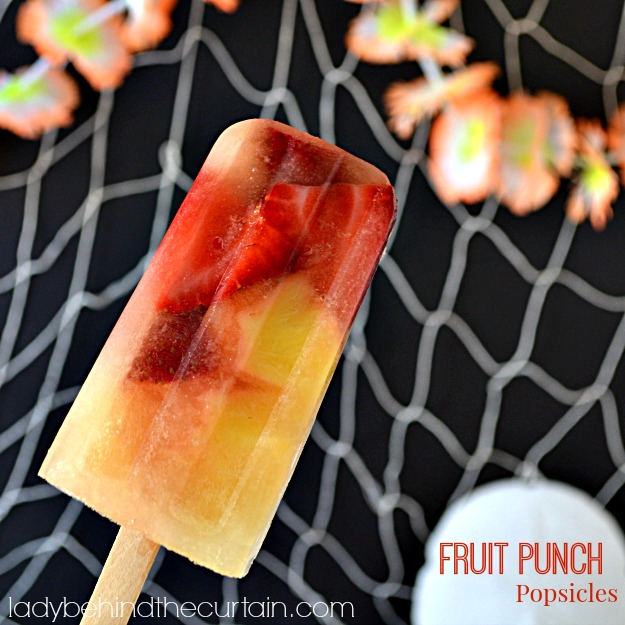 NOTE:  If you're planning on serving this recipe as punch you'll want to double the recipe.
Planning a pool party?  How about also adding my Pool Water Jello and my Jello Life Saver Cookies.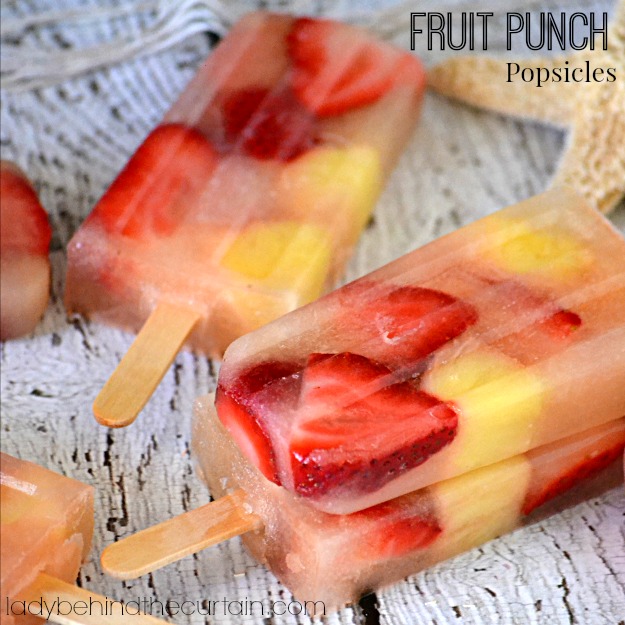 Create your own Recipe Box and save your favorite Lady Behind The Curtain recipes.  Make a Meal Plan with your favorite recipes and ZipList will automatically add the ingredients to a Shopping List.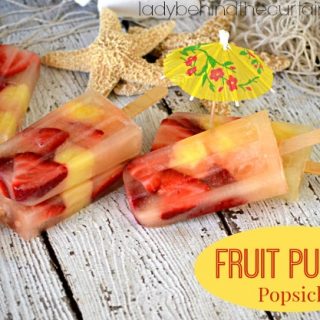 Fruit Punch Popsicles
Yield:
Makes 18 to 20 Popcisles
Ingredients
2 cups ginger ale
2 1/2 cups pineapple juice
2 cups apple juice
16 ounce strawberries, sliced
1 cup pineapple chunks, drained
Instructions
Pour room temperature ginger ale into a bowl and let sit for 2 hours or until the soda is flat.
In a large pitcher or bowl, combine the pineapple juice and apple juice.
Carefully stir in the flat ginger ale.
Place slices of strawberries and pineapple chunks in popsicle molds.
Pour punch into popsicle molds.
Freeze overnight or until popsicles are frozen.