Overnight Peach Cobbler Oatmeal
Overnight Peach Cobbler Oatmeal | That's right!  This overnight oatmeal tastes just like peach cobbler!  I'm happy anytime there's a dessert name in my breakfast!  I love the creaminess!  I can make them the night before and they are delicious!  The answer to your busy mornings!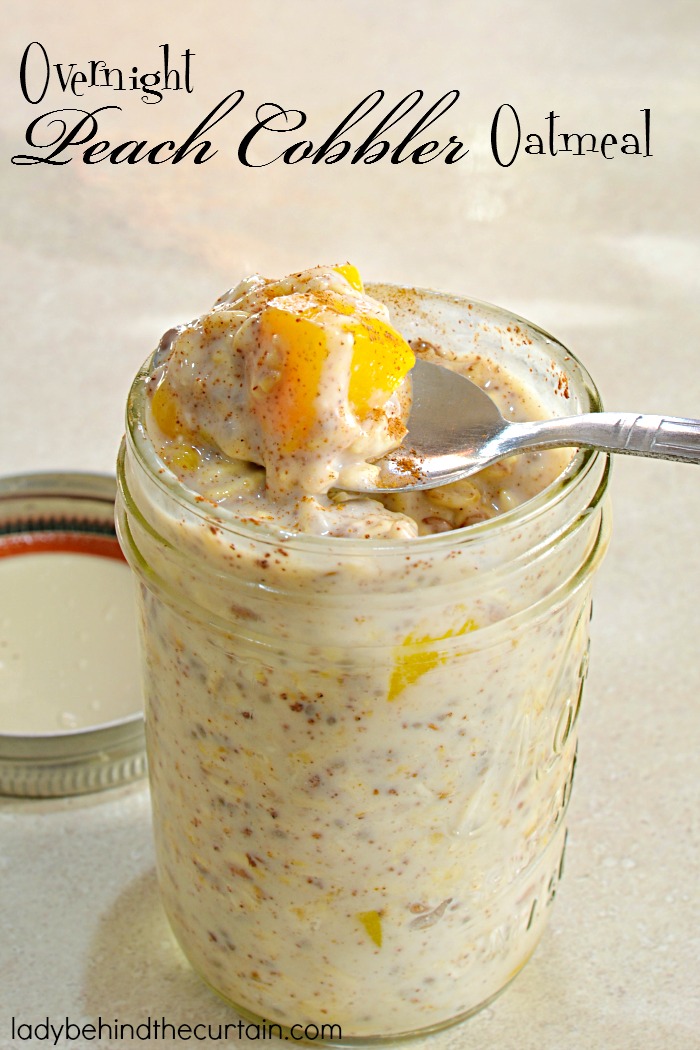 This heart healthy breakfast is a great way to start your morning.  Even if you sleep in you can still have a great breakfast.  This is an amazing meal with chopped peaches, yogurt, flaxseeds, chia seeds and a touch of cinnamon.  Also perfect as a mid morning or afternoon snack!  Replace your afternoon chip routine with a jar of peach cobbler!
MORE OVERNIGHT OATMEAL RECIPES

OVERNIGHT CARROT CAKE OATMEAL  2. OVERNIGHT BLACKBERRY GINGER OATMEAL  3. OVERNIGHT CARAMEL APPLE OATMEAL