Chocolate Cherry Dump Cake
You can not going to believe this!  It only takes THREE INGREDIENTS to make this Chocolate Cherry Dump Cake!  One of them being a can of soda.  How easy is that?  Have you ever made cake or cupcakes with soda?  I call them soda can cupcakes.  All you do is add a can of any flavored soda to a cake mix.  Super easy and delicious too!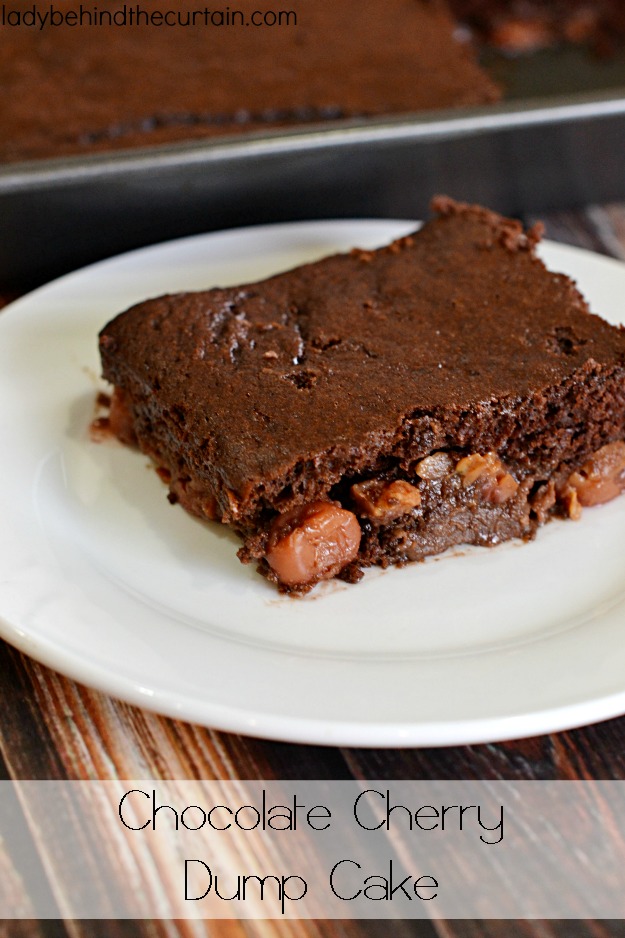 All you do is spread the cherries on the bottom of the pan, mix together the soda and the cake mix, spread it on top and bake!
TIP: TO MAKE THIS RECIPE ON THE LIGHTER SIDE USE DIET COKE.
For more great cake/cupcake recipes follow my Pinterest Board.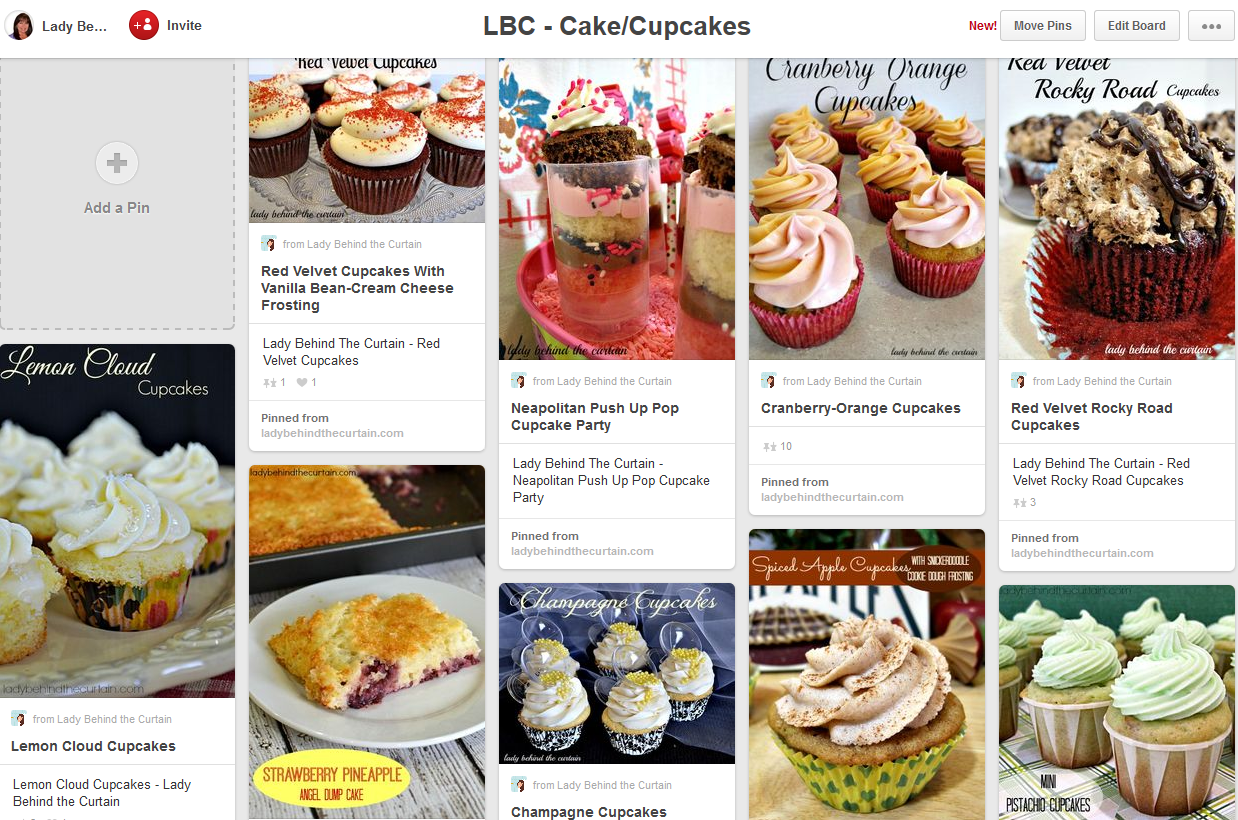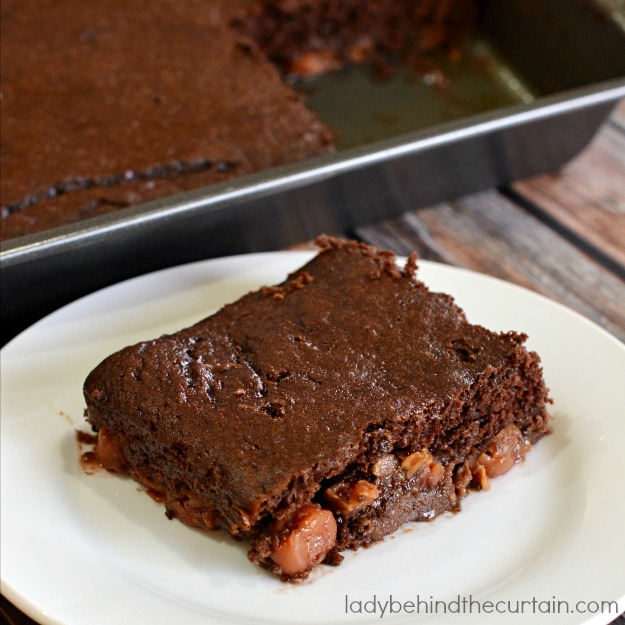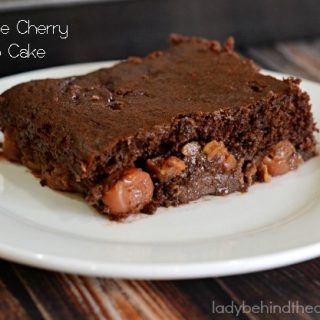 Chocolate Cherry Dump Cake
Ingredients
2 (14 1/2 ounce) cans tart cherries in water, drained
1 (15 ounce) chocolate cake mix
1 (12 ounce) can of soda (preferably coke)
Instructions
Preheat oven to 350 degrees.
Spray a 9x13-inch baking dish with non stick cooking spray.
Pour drained cherries in prepared pan.
In a medium bowl mix together the cake mix and the soda.
Pour on top of the cherries and evenly spread to the edges.
Bake 35 to 40 minutes or until a toothpick inserted into the center comes out clean.
MORE RECIPES USING SODA

1. LIGHT ORANGE CREAM POP CUPCAKES  2. CARNIVAL CAKE WALK SODA CAN CUPCAKES  3. CHERRY COKE CUPCAKES