Light Orange Cream Pop Cupcakes
Light Orange Pop Cupcakes | Alight a fluffy cupcake made with light soda! Full of orange flavor without all the calories of a traditional cupcake. Watching your calories? Now you can have a cupcake and still stay on your calorie counting track!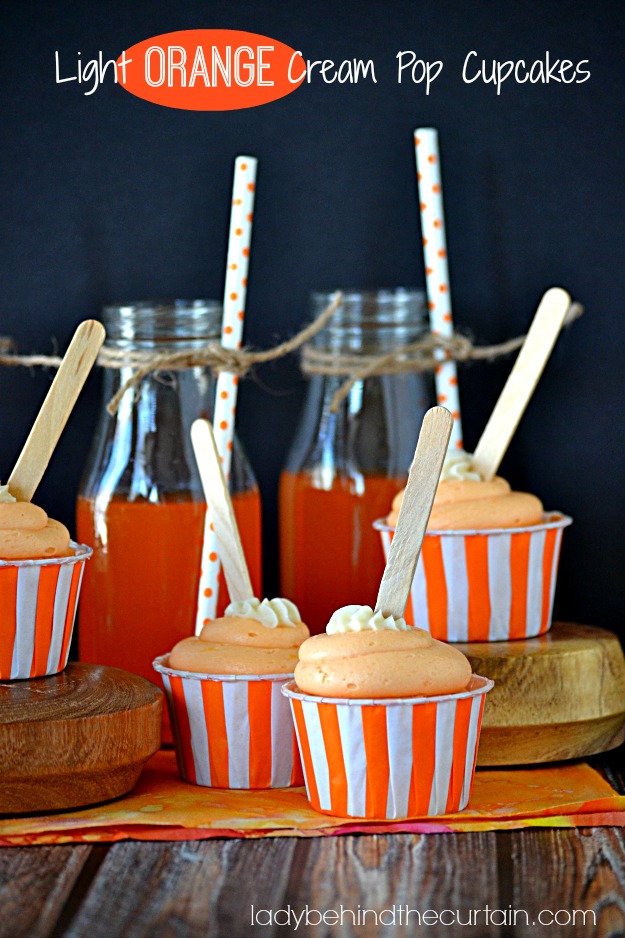 The older I get the more I look for healthier alternatives to my routine without sacrificing flavor. One good way is by swapping full sugar drinks for the ten calorie drinks. Now I can get all the flavor I love without all the calories! Full of the orange flavor I love and tastes just like other orange drinks! I was in heaven…. or I thought I was until… what came next.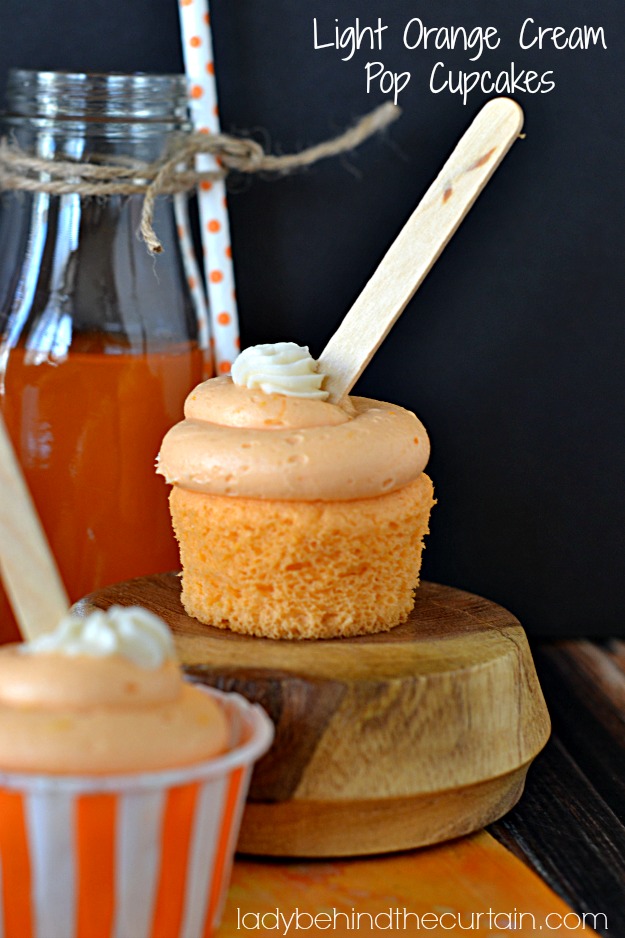 Just because I'm watching what I eat and drink doesn't mean I don't still crave cupcakes. I had a light bulb moment as I was drinking my Sunkist Ten. I could make cupcakes with my soda! All I would have to do is replace the fat and sugar with my soda.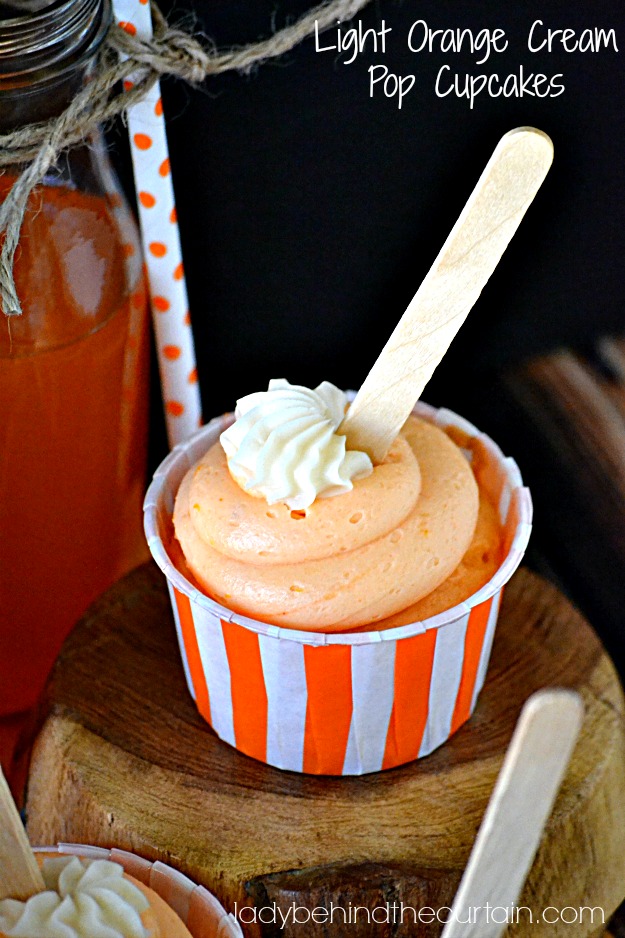 What I got was a light and fluffy cupcake with tons of orange flavor. The best part is, I shaved a lot of calories off and no one will ever know! Make these fun cupcakes for an ICE CREAM THEMED PARTY!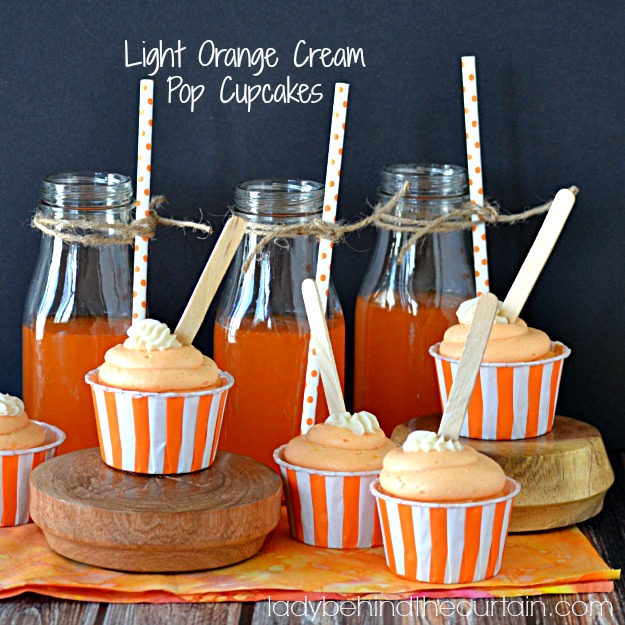 These Light Orange Cream Pop Cupcakes take me back to when I was young and would get a 50/50 bar from the ice cream man (truck). I think they're called something else now. If you like the tastes of these ice cream bars then I'm sure you are going to LOVE these cupcakes. They tastes exactly like the real thing only with less sugar!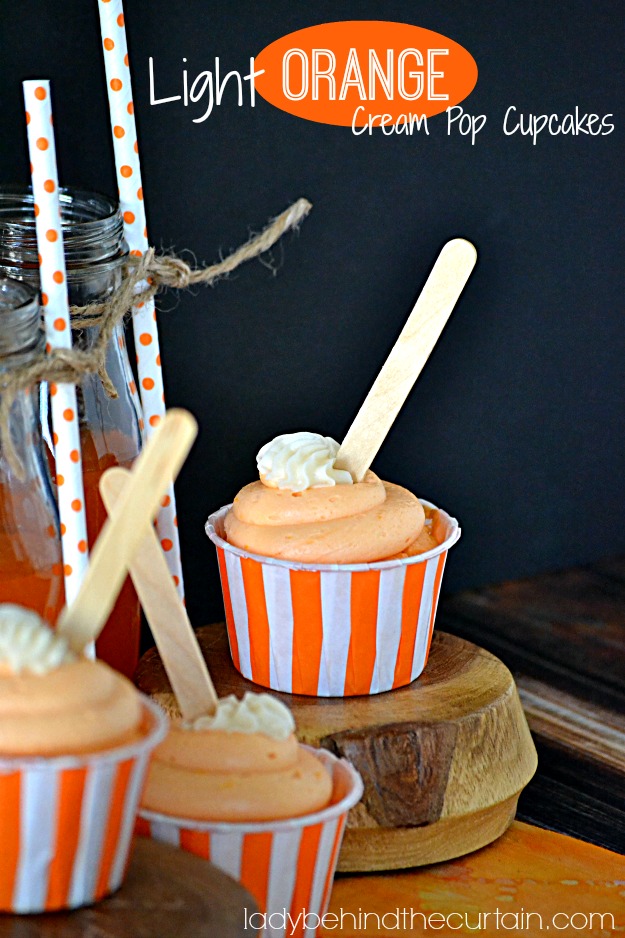 MORE GREAT PARTY CUPCAKE RECIPES
STRAWBERRY SHORTCAKE CUPCAKES 2. SEMI HOMEMADE TROPICAL PINEAPPLE COCONUT CUPCAKES 3. BROWN BUTTER SALTED CARAMEL CUPCAKES
NEVER MISS A POST!
Sign up for my newsletter and receive my recipes in your inbox. Easy to see anytime and saved for safe keeping. Click Here and sign up today! —->>>>CURTAIN CALL NEWSLETTER