Cinnamon Blueberry Crumble
Cinnamon Blueberry Crumble:  A simple way to serve your family an outstanding breakfast treat.  Starting with store bought cinnamon rolls, blueberry pie filling and the best crunchie topping. It's one of my families favorite breakfasts!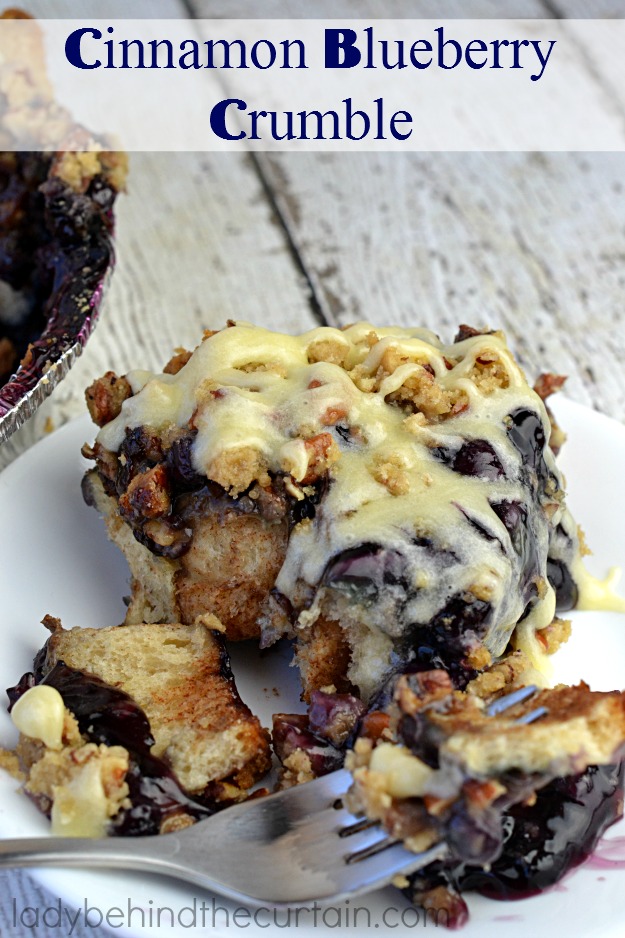 This cinnamon blueberry crumble is a simple and delicious dish that can be made for out of town guests, taken to a brunch, served at a breakfast buffet or take it camping.  No one will know you used frozen cinnamon rolls.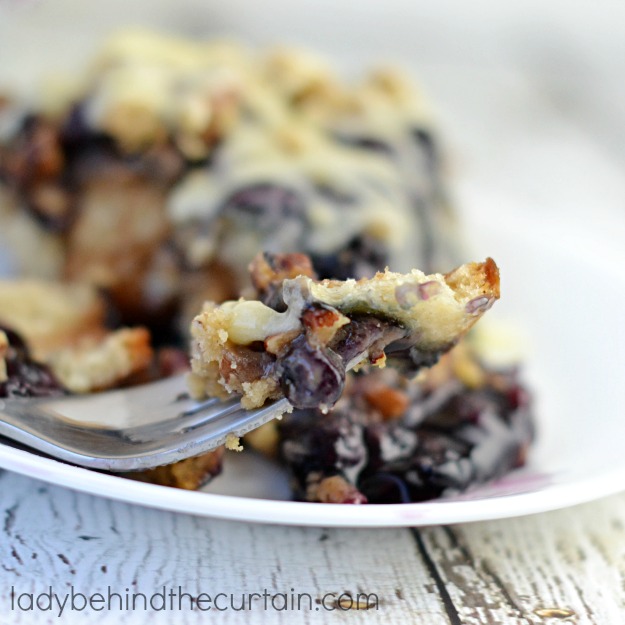 FOR DETAILED PICTURES WATCH THE SLIDE SHOW BELOW.
Cinnamon Blueberry Crumble
Total Time:
1 hour
5 minutes
Ingredients
6 Rhodes Anytime Cinnamon Rolls
1 (21 ounce) can blueberry pie filling
1/4 cup butter, softened
1/2 cup all-purpose flour
1/2 cup light brown sugar
1 cup chopped pecans
cream cheese frosting (included in package)
Instructions
Remove rolls from pan.
Spray pan with non-stick cooking spray and replace rolls.
Spread blueberry pie filling evenly over and between rolls.
Combine butter, flour, brown sugar and pecans and sprinkle over pie filling.
Place pan on a large baking sheet to catch any drips.
Bake at 350 degrees for 45-50 minutes.
Drizzle with cream cheese frosting while still warm.
 MORE CINNAMON ROLL RECIPES

1. CARAMEL PUMPKIN CINNAMON ROLLS  2. BROWN BUTTER CINNAMON ROLLS  3. QUICK CINNAMON ROLLS