Easy to Make Cinnamon Rolls
Easy to Make Cinnamon Rolls: These tender on the inside crispy on the outside cinnamon rolls require no yeast and are super easy to put together. No kneading or waiting for the rolls to rise. These delicious cinnamon rolls will save you on time without sacrificing any warm cinnamon flavor.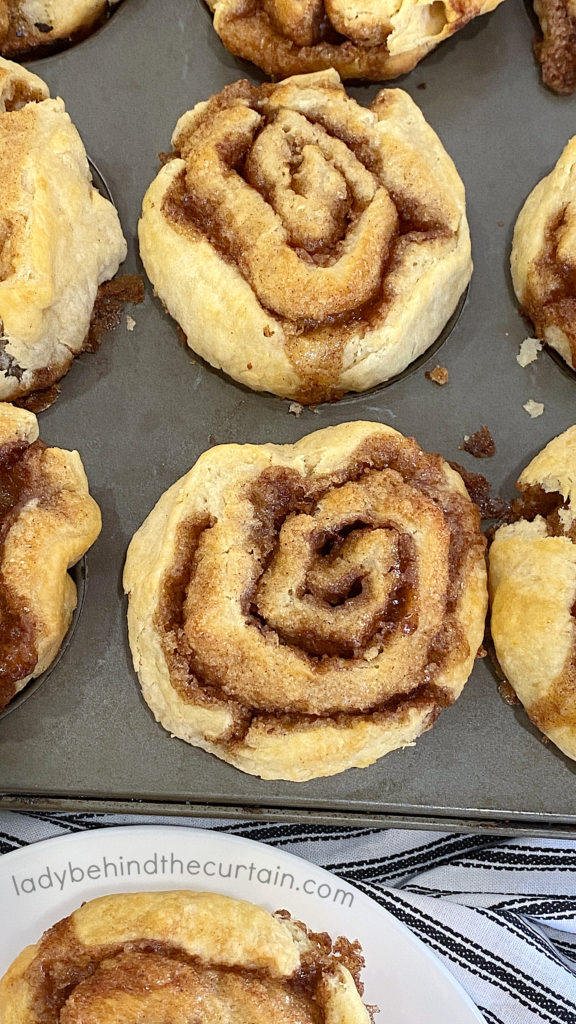 How to Make Easy to Make Cinnamon Rolls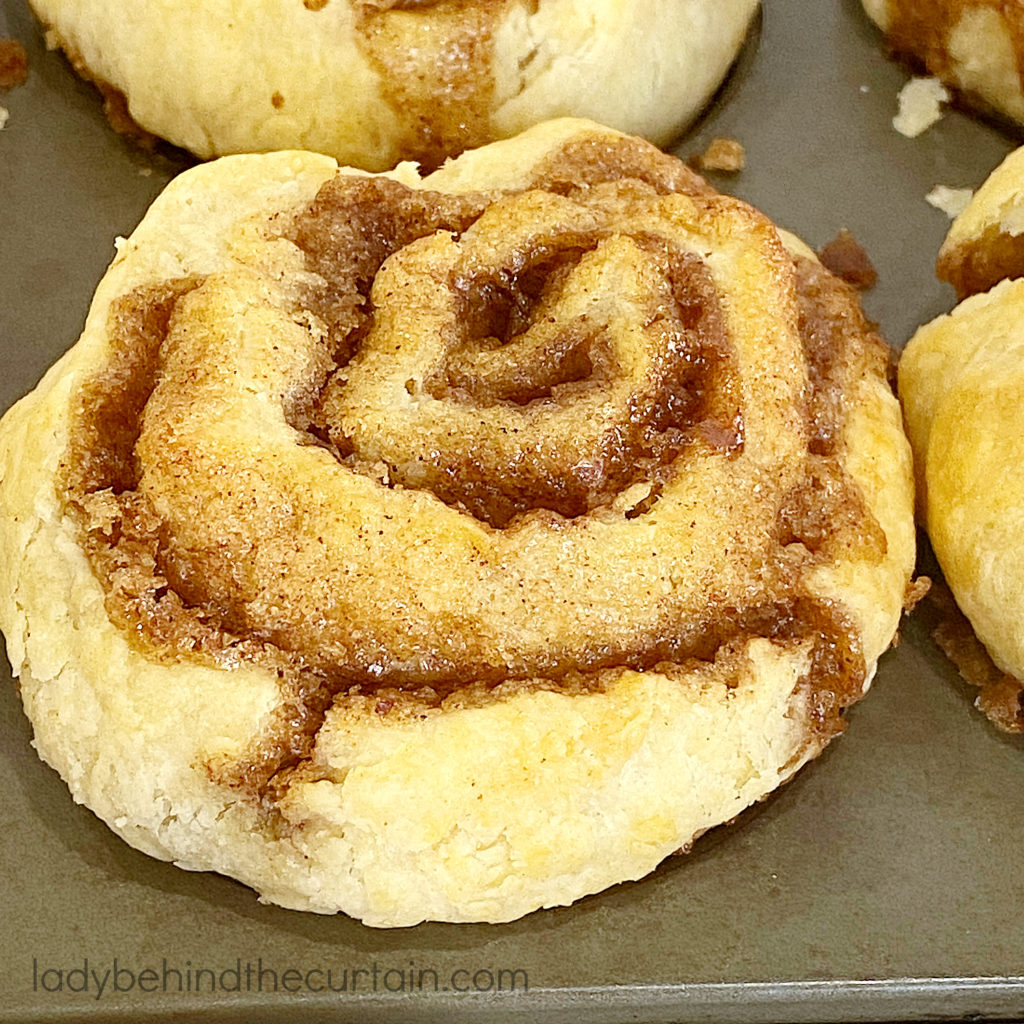 INGREDIENTS—CINNAMON ROLL DOUGH

all-purpose flour
baking powder
salt
shortening
milk

INGREDIENTS—FILLING

butter
light brown sugar
ground cinnamon

DIRECTIONS—DOUGH

Preheat oven to 425°.
Spray muffin tin with non stick cooking spray and set aside.
In a large bowl add the flour, baking powder and salt.
Whisk to combine.
Using a pastry blender add the shortening until well incorporated, mix in milk.
Roll dough into a 16 x 16-inch rectangle.

DIRECTIONS—FILLING

In a small microwave safe bowl, add the butter, heat until butter is melted.
Stir in brown sugar and cinnamon.
Spread butter mixture over rolled out dough.
Using an off set spatula spread the filling evenly to the edges.
Roll up the dough pulling and squeezing to get a tight roll.
When the roll is finished push the roll back into a 22-inch roll and slice into 2-inch slices.
Place each roll in a prepared muffin cups cut side up.
Place muffin pan on a cookie sheet lined with parchment paper. This will protect the oven from any spilling of the melted sugar.
Bake 20 minutes.
How to Freeze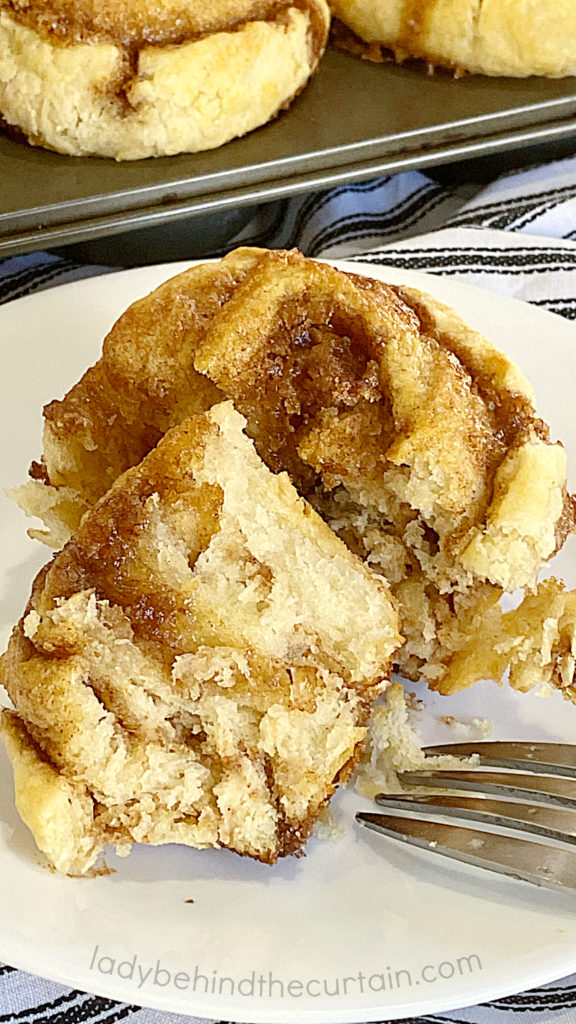 DOUGH: Once rolls are sliced, place on a cookie sheet lined with parchment paper. Place in freezer until frozen solid. Once rolls are frozen, transfer to a freezer safe bag or airtight container. No need to defrost….frozen dough can go from freezer to oven.
BAKED: Once roll are completely cooled, place in an airtight container. Add a sheet of parchment or wax paper between layers and freeze. Place on counter to thaw.
Different Add In Fillings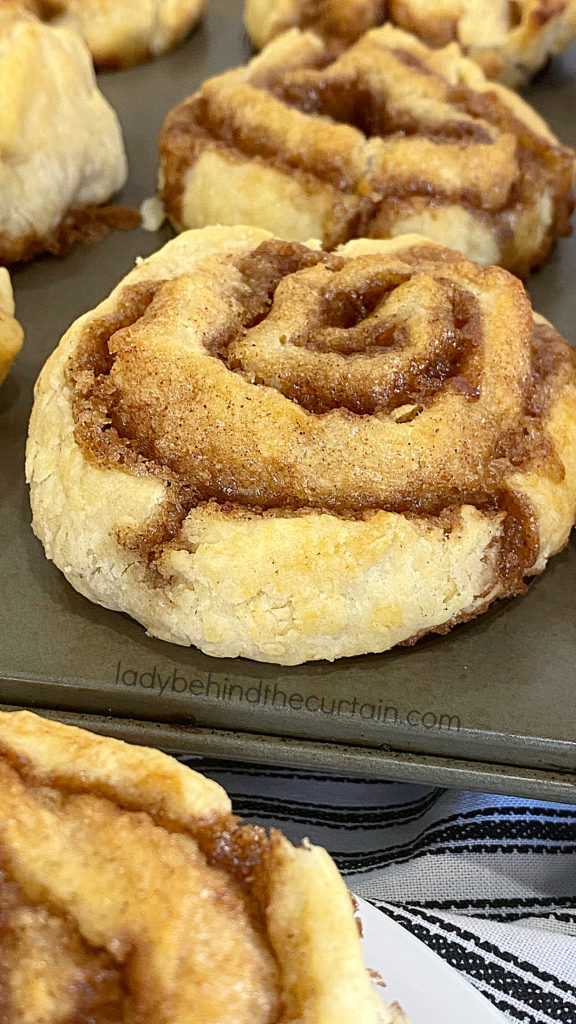 PIE FILLING: Replace the butter, brown sugar and cinnamon with your favorite pie filling. My favorites are cherry, peach and apple. I usually dress up the filling with brown sugar and cinnamon, just not as much as the original recipe. Brush melted butter on the tops for added flavor and crunch.
DRIED FRUIT: Adding dried fruit doesn't add any moisture to the cinnamon rolls so you can keep the recipe for the filling the same. Raisins are my favorite.
CHOCOLATE: Create a decadent chocolate pastry! Replace the butter, brown sugar and cinnamon with a jar of Nutella or a sprinkle of chocolate chips. SLICED STRAWBERRIES were be amazing!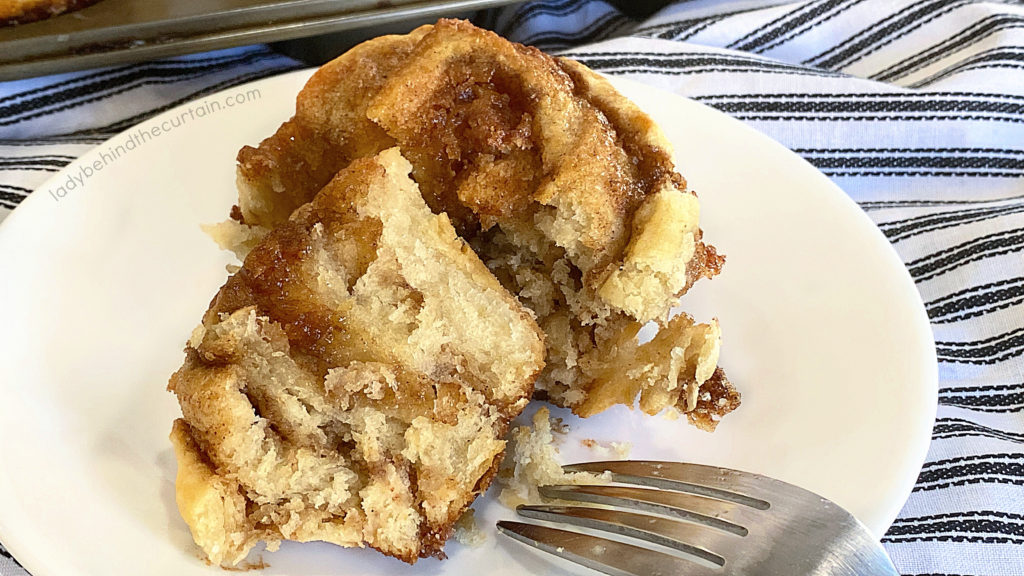 MORE SEMI HOMEMADE CINNAMON ROLL RECIPES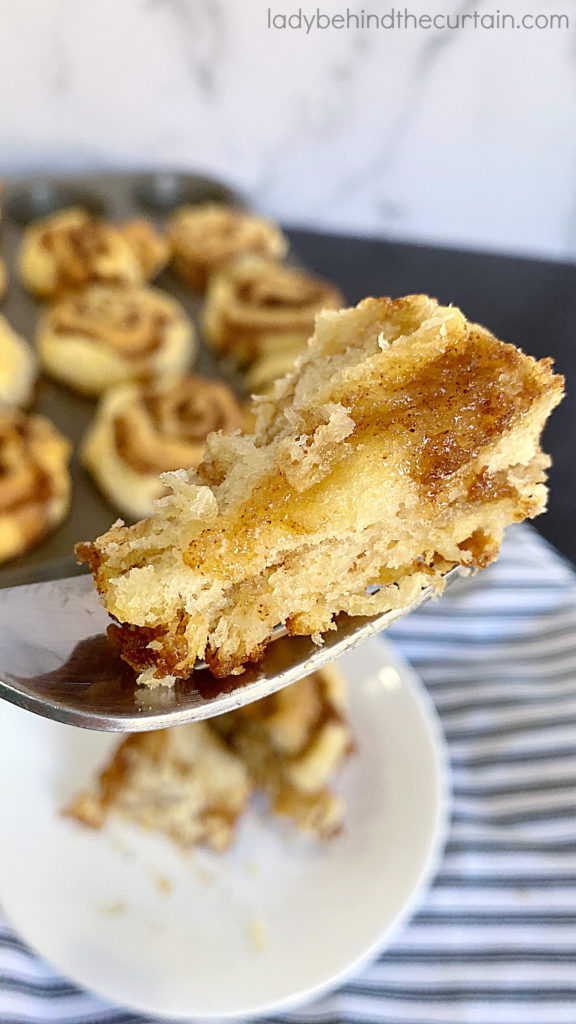 NEVER MISS A POST