These GIANT Quick Cinnamon Rolls are easy to make with NO YEAST!  You and your family can be enjoying these gooey cinnamon rolls in 35 minutes from start to finish!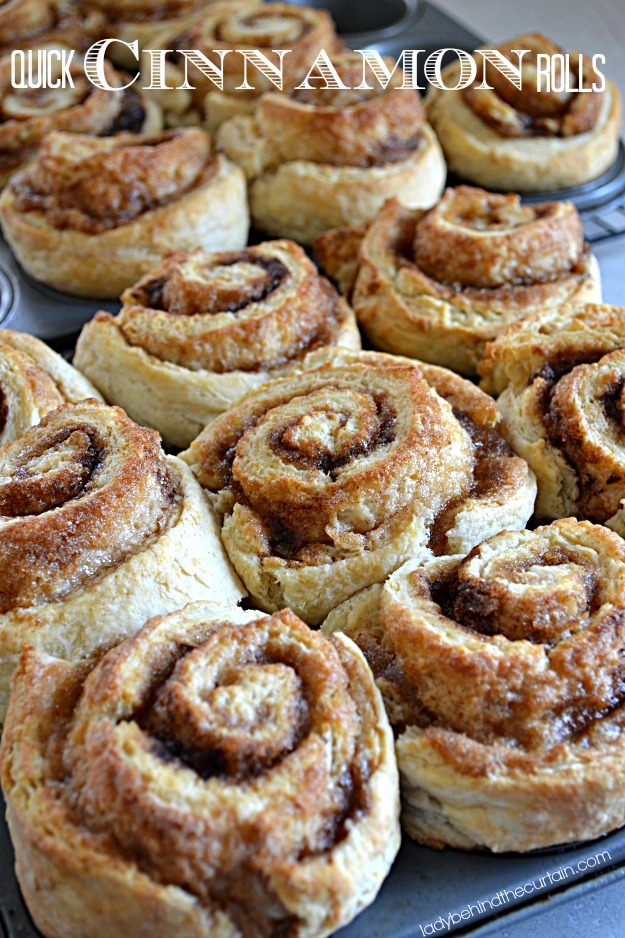 These Quick Cinnamon Rolls are slathered with melted butter, brown sugar and cinnamon.  The answer to serving something special without the hassle of waiting for the dough to rise.  Having guests?  These rolls freeze beautifully!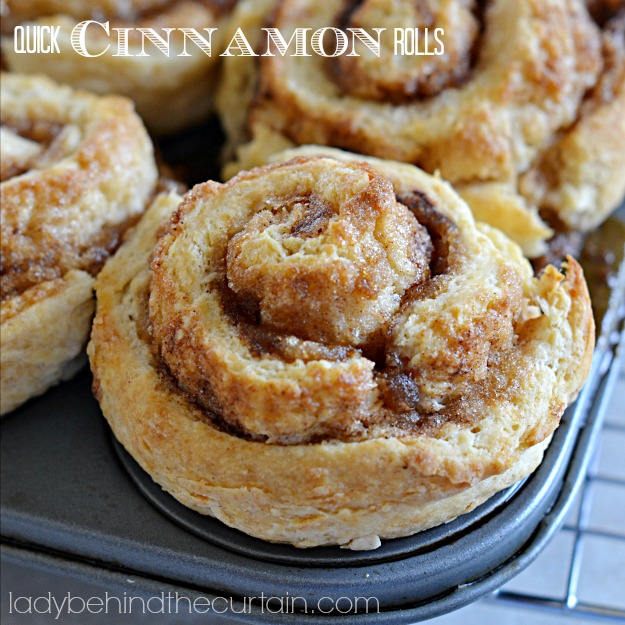 You can also try my grandmas Gooey Cinnamon Roll recipe NO YEAST REQUIRED!  Or I have a list of 12 Cinnamon Roll Recipes.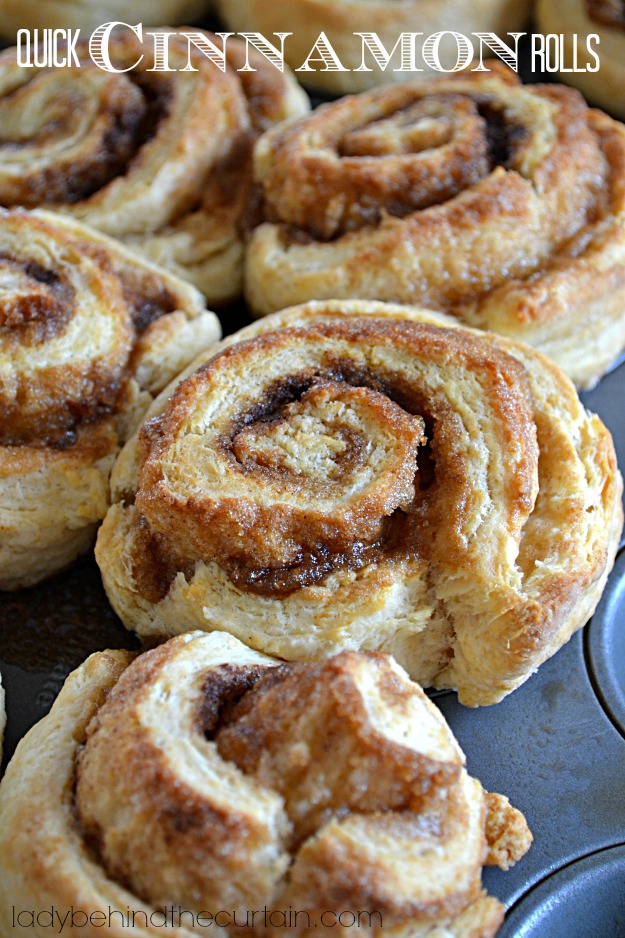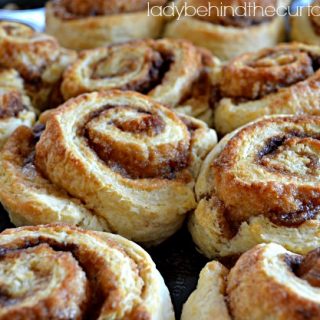 Quick Cinnamon Rolls
Ingredients
For the Cinnamon Rolls:
4 cups all purpose flour
6 teaspoons baking powder
2 teaspoons salt
12 tablespoons shortening
1-1/2 cups milk
For the Filling:
1/2 cup butter
1 cup light brown sugar, packed
2 teaspoons cinnamon
Instructions
Preheat oven to 425 degrees.
Spray 8 muffin cups with non stick cooking spray and set aside.
In a large bowl add the flour, baking powder and salt.
Whisk to combine.
Using a pastry blender add the shortening until well incorporated, mix in milk.
Roll dough into a 16 x 16-inch rectangle.
In a small saucepan add the butter and brown sugar.
Cook on medium until sugar and butter have melted.
Add cinnamon.
Pour butter mixture over rolled out dough.
Using an off set spatula spread the filling evenly to the edges.
Roll up the dough pulling and squeezing to get a tight roll.
When the roll is finished push the roll back into a 16-inch roll and slice into 2-inch slices.
Place each roll in a prepared tin cup cut side up.
Bake 20 minutes.