Grandma's Mexican Bean Salad To Go
Grandma's Mexican Bean Salad To Go:  The perfect take along lunch.  Filled with nutritious ingredients.  Just shake….shake….shake and you have a salad that is coated in dressing and ready to eat.  Perfect for a make ahead meal.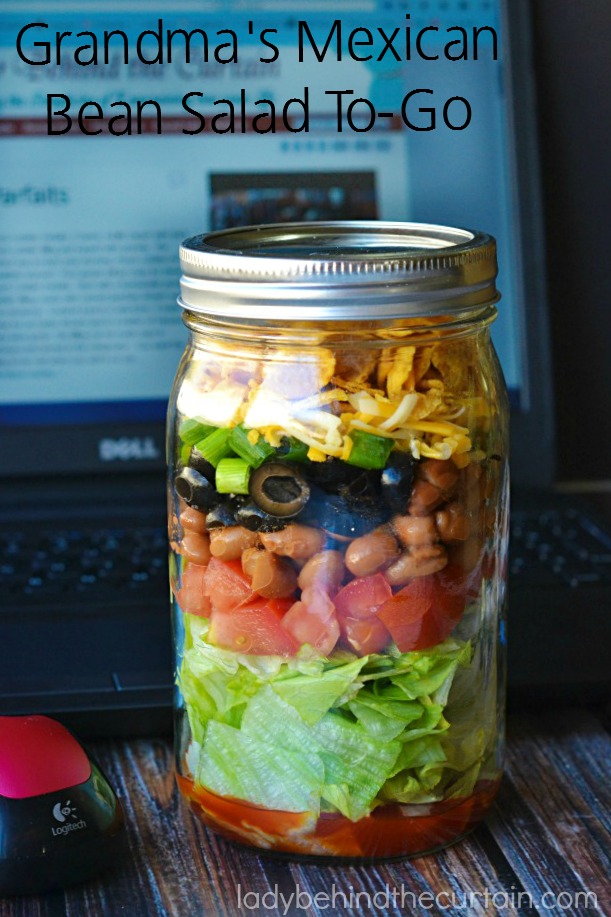 Unfortunately I eat lunch at my desk more times then not.  So being able to have a good lunch can be a challenge.  Since I don't like to take the time to make it.  With this salad I can make it the night before, store it in the refrigerator, and it's waiting for me to grab for a quick lunch.  Perfect!
The way this works is you add the dressing first.  That way it won't wilt the other ingredients.  Add the more delicate ingredients on the top of the lettuce to save it from too much moisture.   This salad is as fresh as when it was made.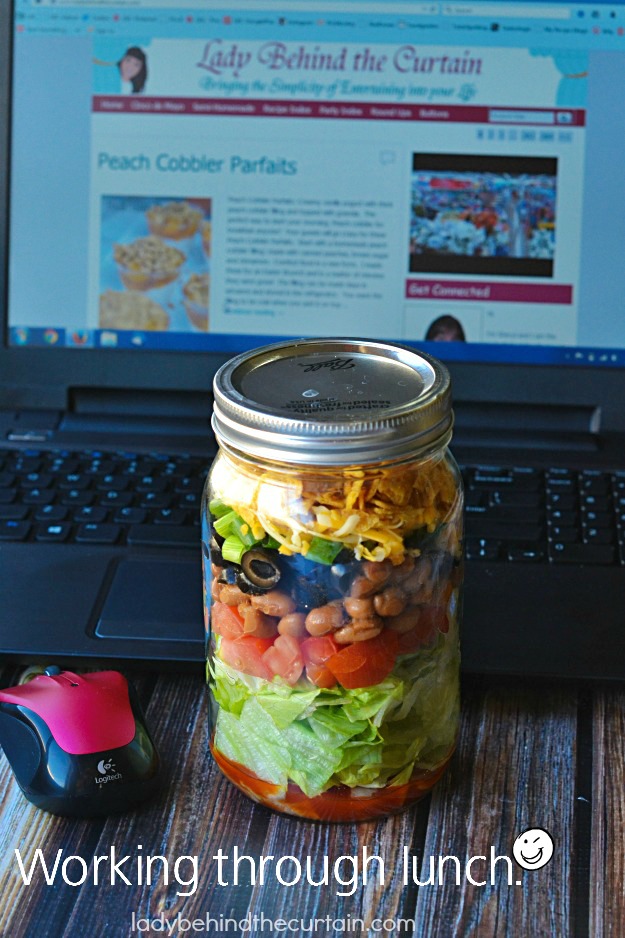 MORE SALAD RECIPES
1. PICNIC POTATO SALAD  2. ITALIAN ORZO SALAD  3. FRESH BROCCOLI SALAD