Copycat Mod Pizza—Pizza Salad
Copycat Mod Pizza—Pizza Salad: At first you might think this is your typical pizza salad with all your favorite pizza toppings. The answer is no…this is actually a pizza with a salad. Combining pizza with salad is such a brilliant idea! No more pizza with the salad on the side! Make your own pizza salad! This new twist on a cheese pizza is great as a dinner for 4 or an appetizer for 6.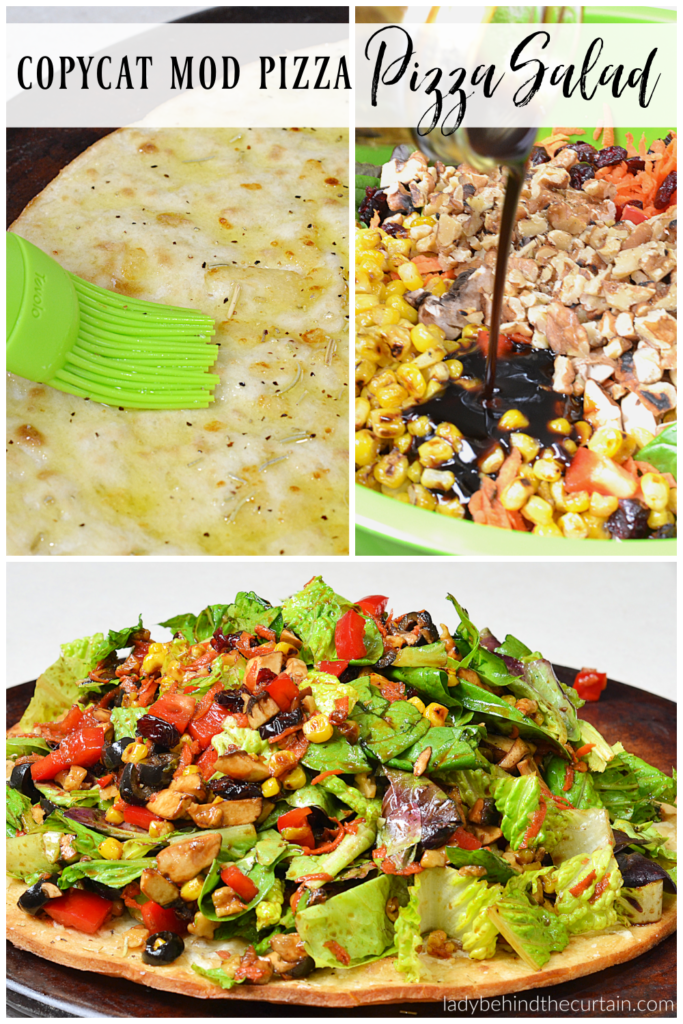 Make it at home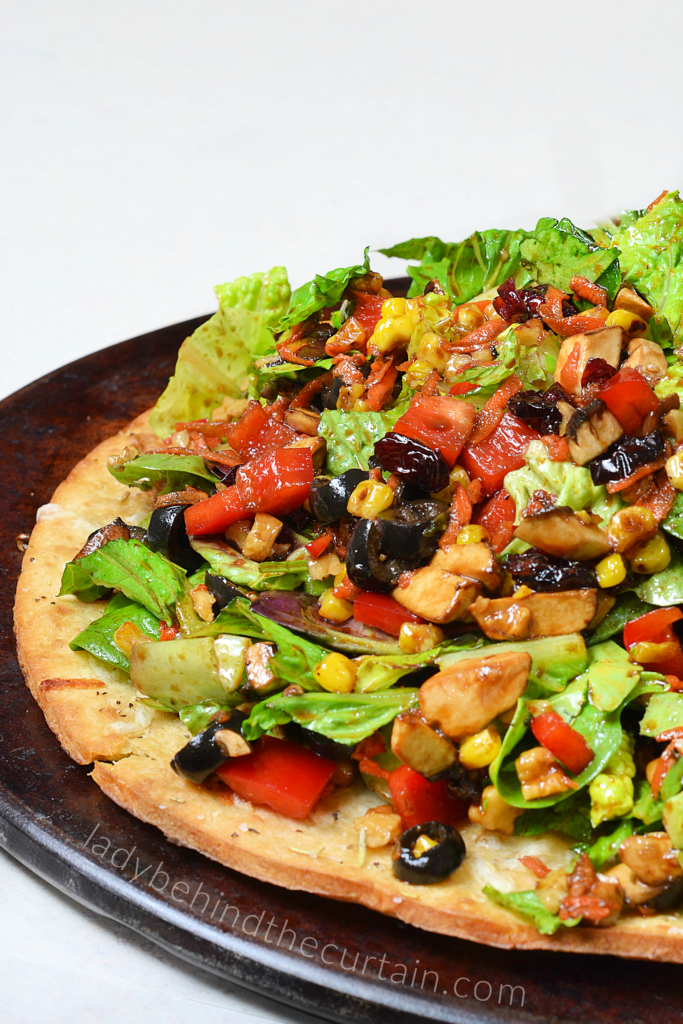 How to Make Copycat Mod Pizza—Pizza Salad
INGREDIENTS

For the Salad:
5½ ounces of your favorite lettuce
1 cup frozen corn, roasted in a pan until a few dark spots appear
½ cup black olives, sliced
1 cup sliced crimini baby bella mushrooms, chopped
1 medium carrot, peeled and shredded
1/3 cup dried cranberries
½ cup toasted walnuts, chopped
3 tablespoons olive oil
5 tablespoons balsamic vinegar
For the Pizza:
1 (10 ounce) store bought thin pizza crust
2 tablespoons olive oil
¼ teaspoon salt
1/8 teaspoon black pepper
¼ teaspoon dried rosemary, crushed
1 cup shredded mozzarella cheese

DIRECTIONS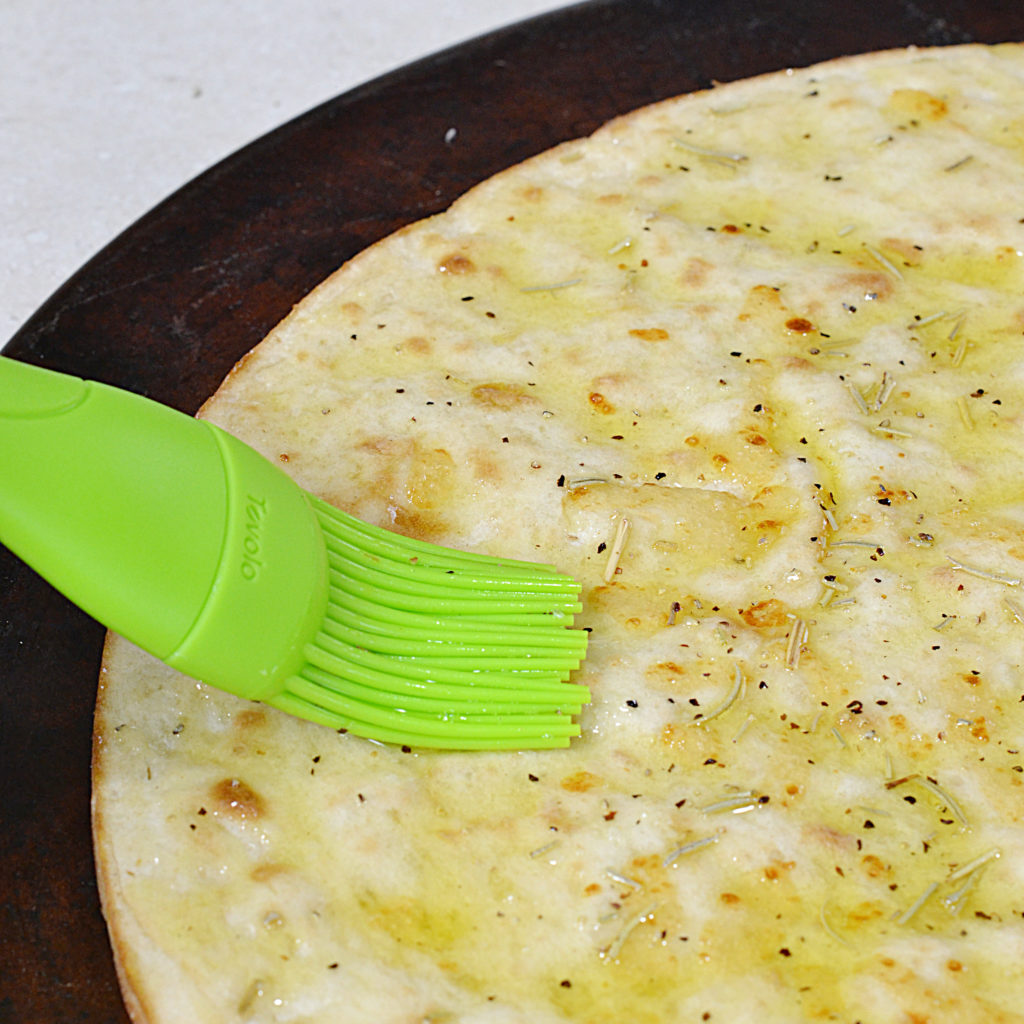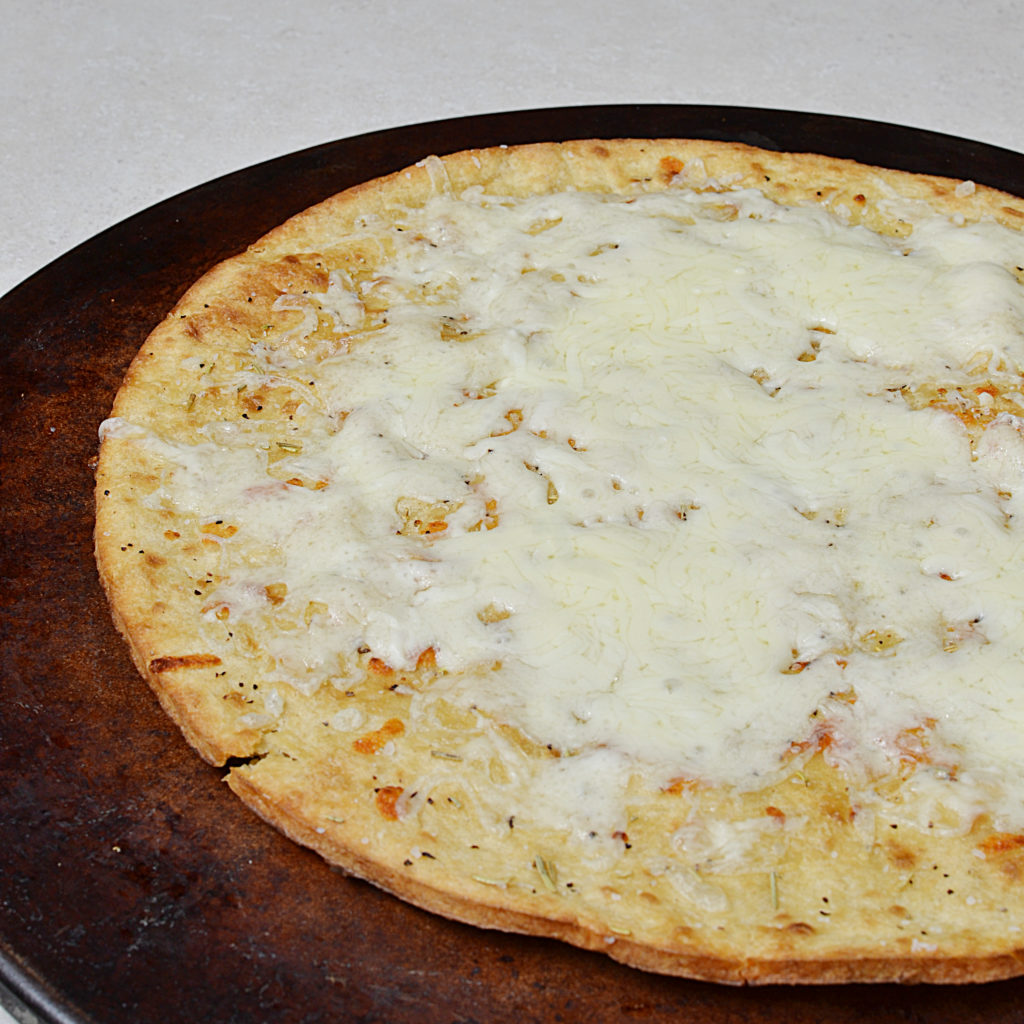 Add cheese and bake until the cheese is melted.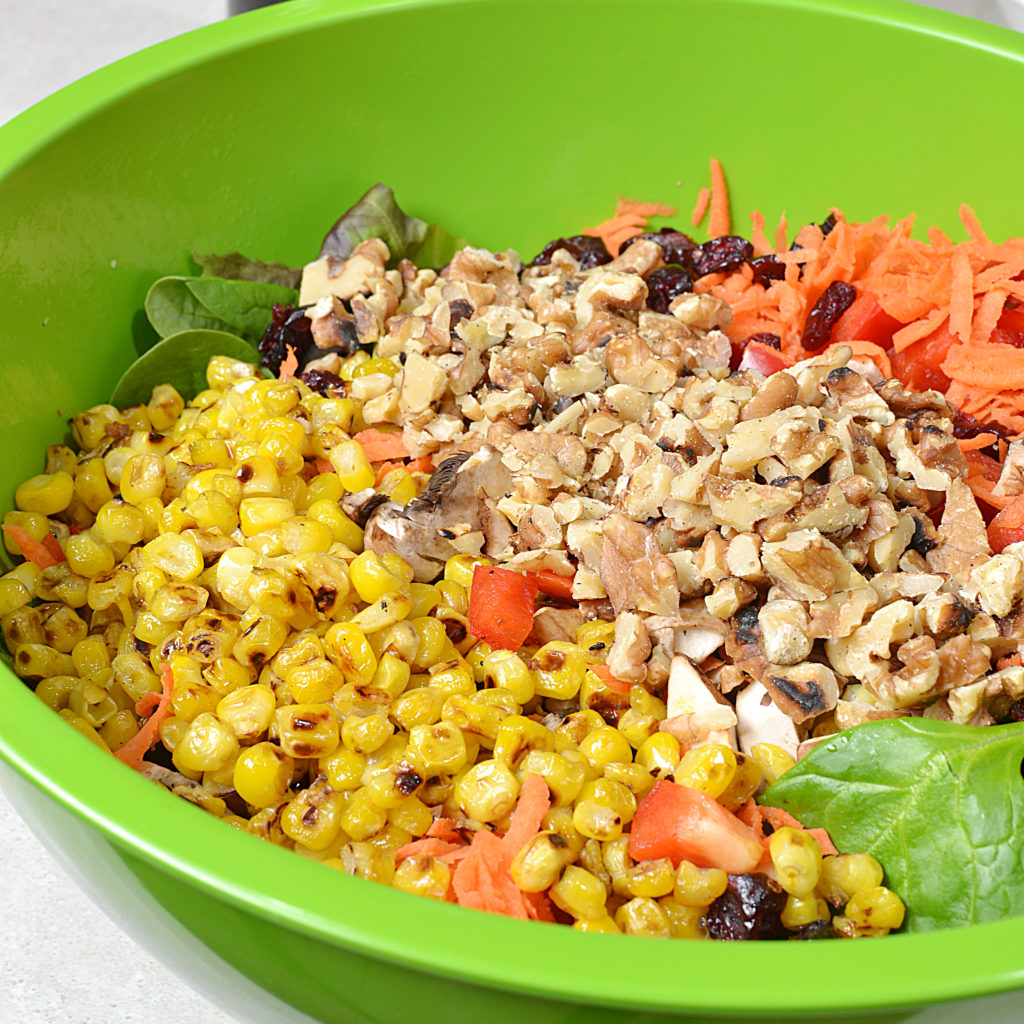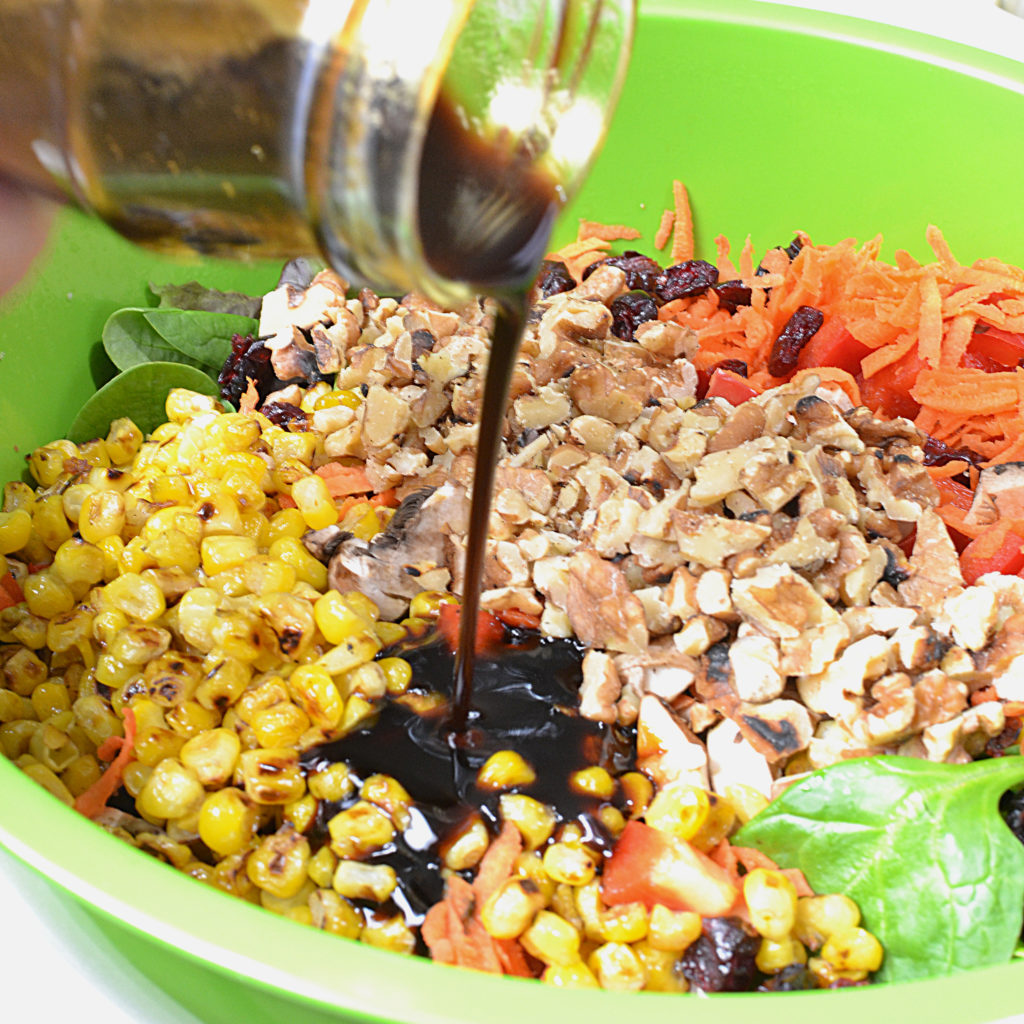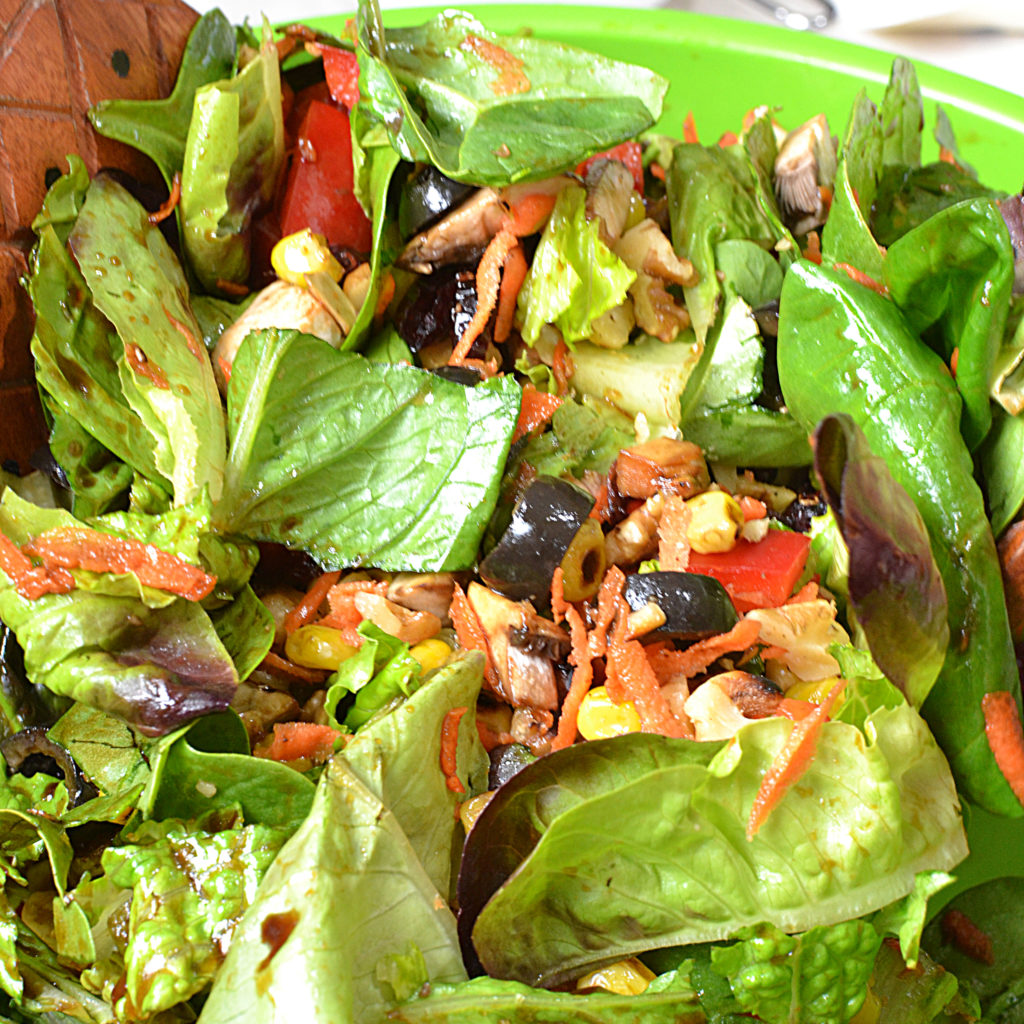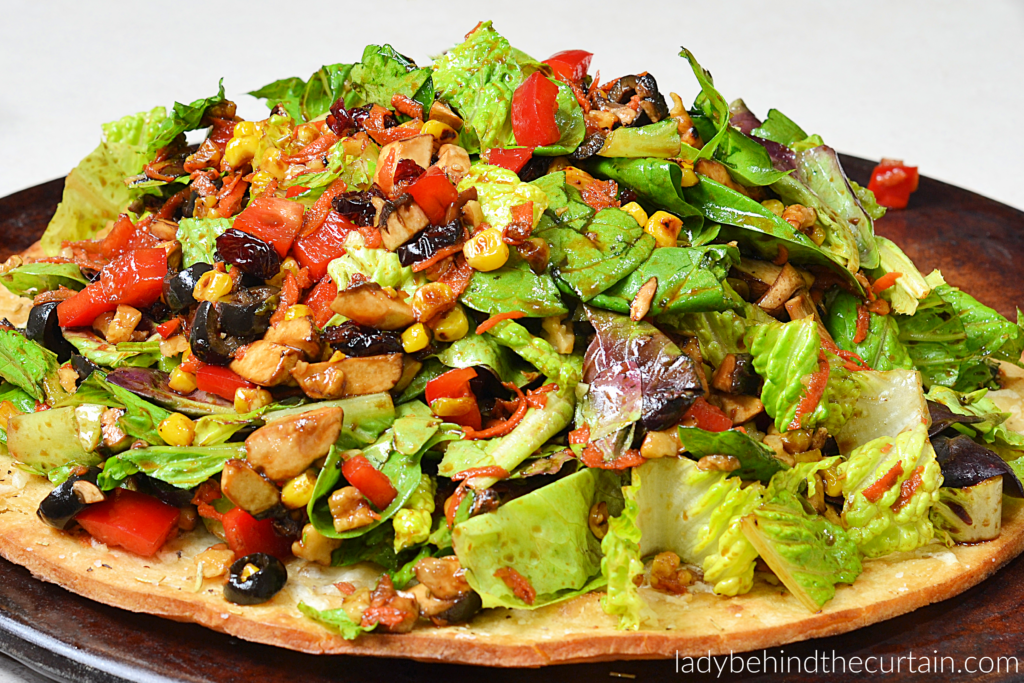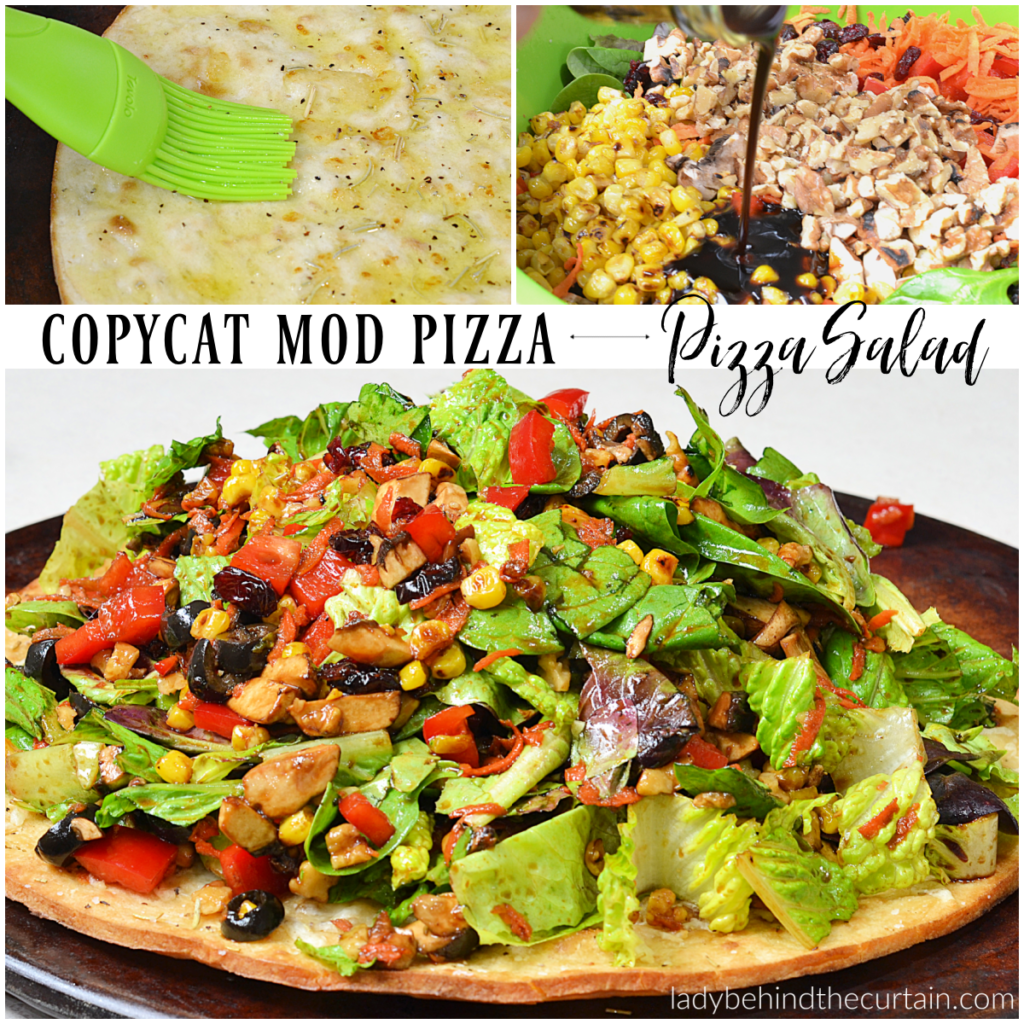 MORE PIZZA RECIPES
NEVER MISS A POST