I made this Cranberry Chicken Salad for a ladies luncheon and stuffed it into Wonton Salad Cups.  You can serve this salad on a bed of lettuce, Mini Slider Rolls, or as finger sandwiches.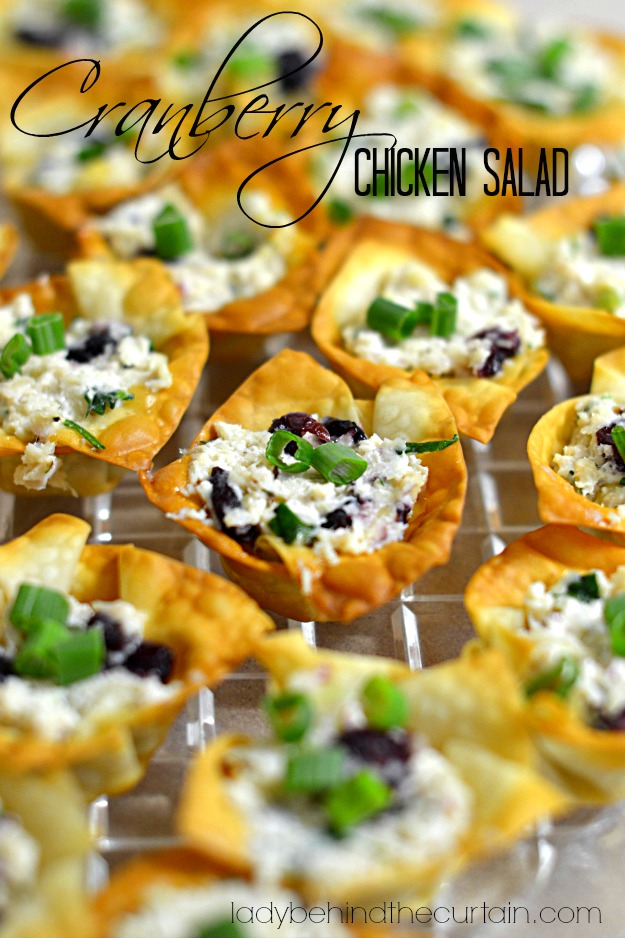 Filled with dried cranberries and toasted almonds this is the BEST chicken salad.  Make on the weekend and has sandwiches all week!  This recipe makes enough to feed a crowd.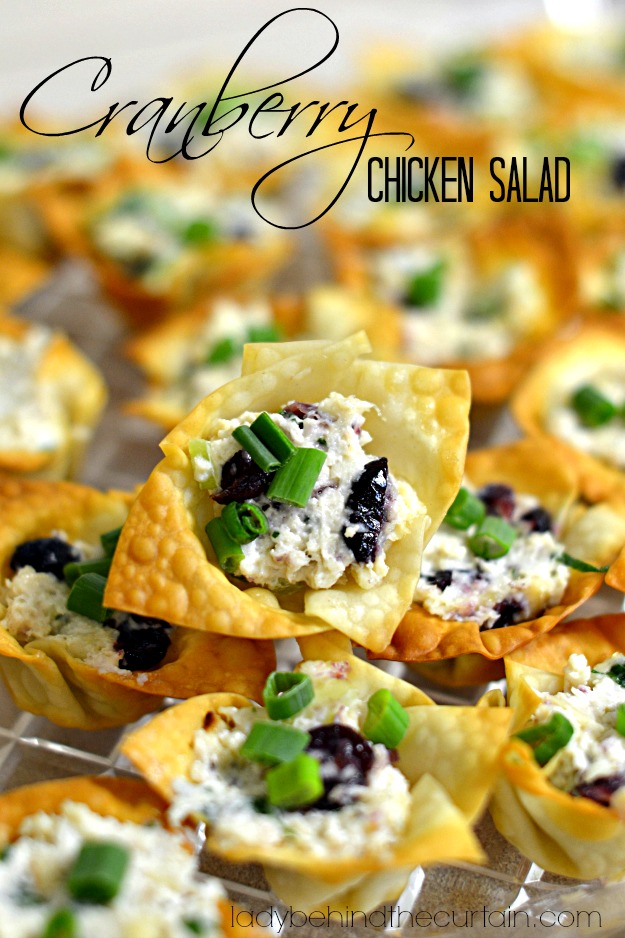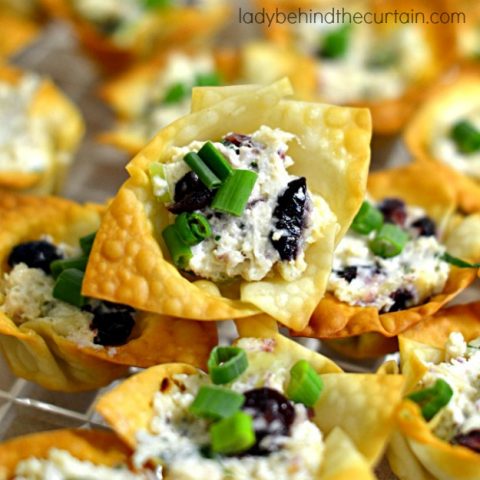 Cranberry Chicken Salad
Ingredients
4 pounds boneless, skinless chicken breast, cooked
3 1/2 cups mayonnaise
1 1/2 cups celery, chopped
3/4 cup fresh parsley, chopped
1 1/2 cups slivered almonds, toasted
2 cups dried cranberries
1 tablespoon salt
1 teaspoon black pepper
Instructions
Either shred cooked chicken by hand or grind up in the food processor.
NOTE: I used my food processor because I was planning on adding them to wonton cups. Otherwise I would shred it by hand.
In a large bowl, add chicken, mayonnaise, celery, parsley, almonds, cranberries, salt and pepper.
Stir until combined.
Store in the refrigerator until ready to use.