Dark Chocolate Cherry Mini Cakes
Dark Chocolate Cherry Mini Cakes | Sinfully good but are in mini form so they won't hurt your waistline.  Usually when I plan desserts for a party I make everything in mini form.  That way my guests can sample everyone of my Valentine's Days Desserts!  Plus, they are easy to hold (no fork or plate required).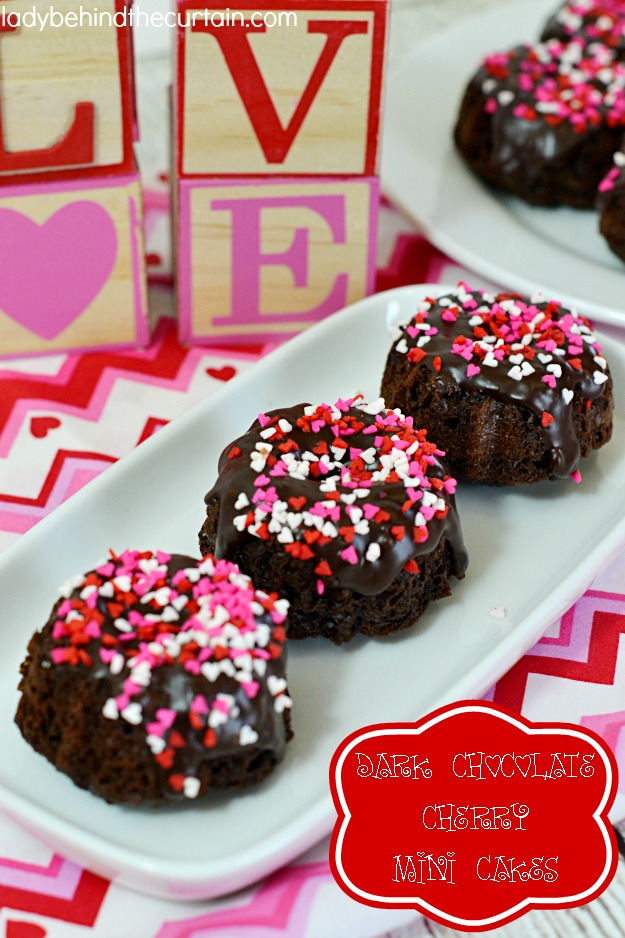 Have you seen the recently newly released filled morsels from Nestlé?  WOW!  I love the cherry filled ones!  Starting with a cake mix is the perfect way to help with the task of creating a dessert table.  You know….80% homemade 20% semi homemade?  To make these Dark Chocolate Cherry Mini Cakes I started with a dark chocolate cake mix, added chopped dried sour cherries and some of the Nestlé cherry filled delights.  I do have a tip on how to increase the chocolate flavor even more.  Adding instant espresso coffee powder to the cake batter!  Yep, coffee deepens the chocolate flavor of the cake mix without adding any coffee flavor.  Believe me when I say "NO COFFEE FLAVOR".  I am not a coffee drinker so my taste buds are very sensitive to coffee.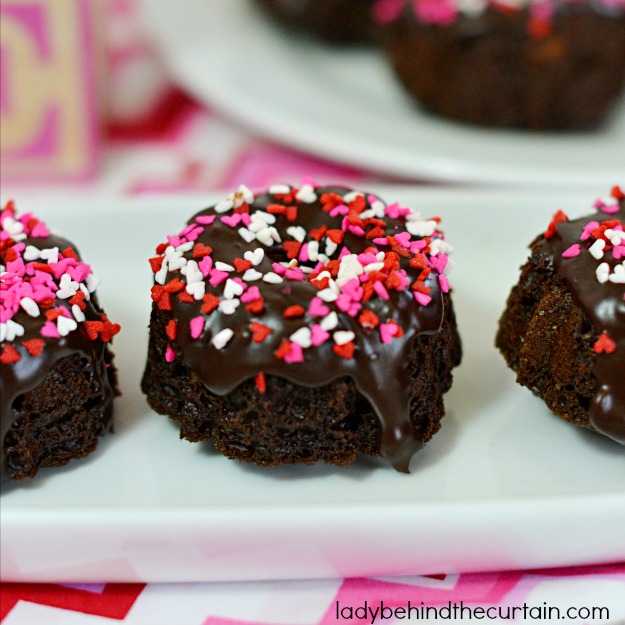 Are you ready to create a not only tasty treat but fun to eat treat?  Let's get started and check below for more mini treat ideas!
MORE MINI TREAT RECIPES
1. SUGAR COOKIE LEMON TARTS  2. MINI CINNAMON ROLLS  3. RED VELVET MINI BITES