Orange Creamsicle Ice Cream Sandwich
Orange Creamsicle Ice Cream Sandwich:  These ice cream sandwiches are made with a chewy Orange Cake Cookie and vanilla ice cream.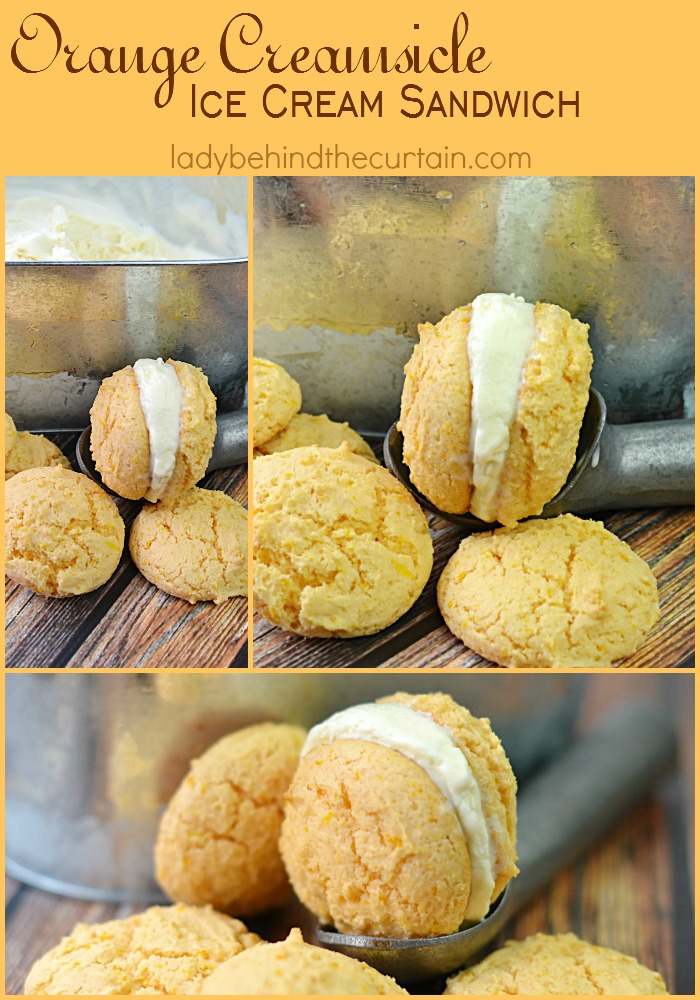 I am a super fan of Orange Creamsicles.  Actually in my day they were called 50/50 bars.  They were my popsicle of choice to get from the ice cream truck. That's why when I was deciding on which flavors to create for my Red, White and Blue Ice Cream Sandwich Bar this one was first on the list.  This brings back memories of running in the sprinklers and sitting on the front steps with my popsicle.  Such perfect memories of summer.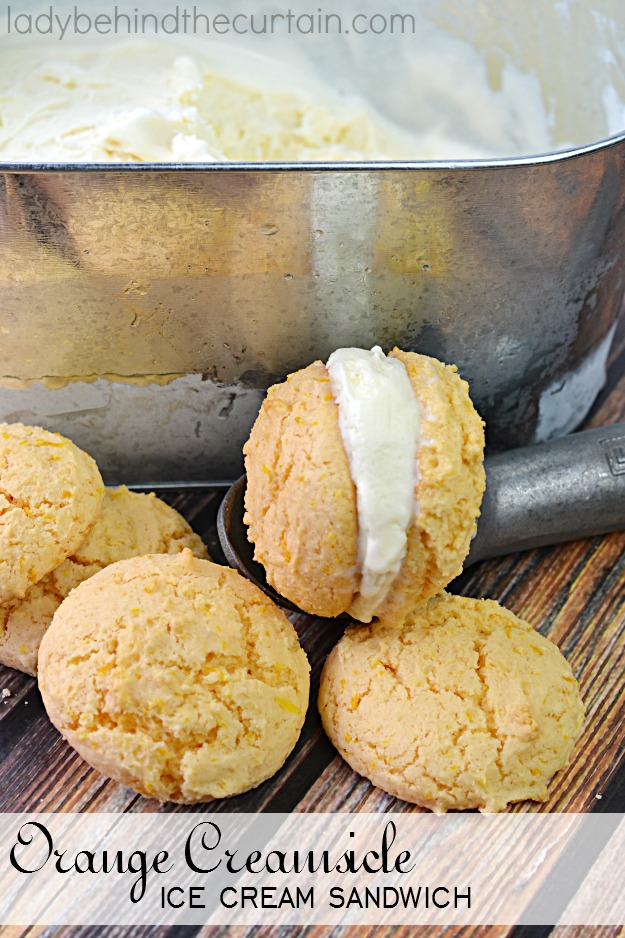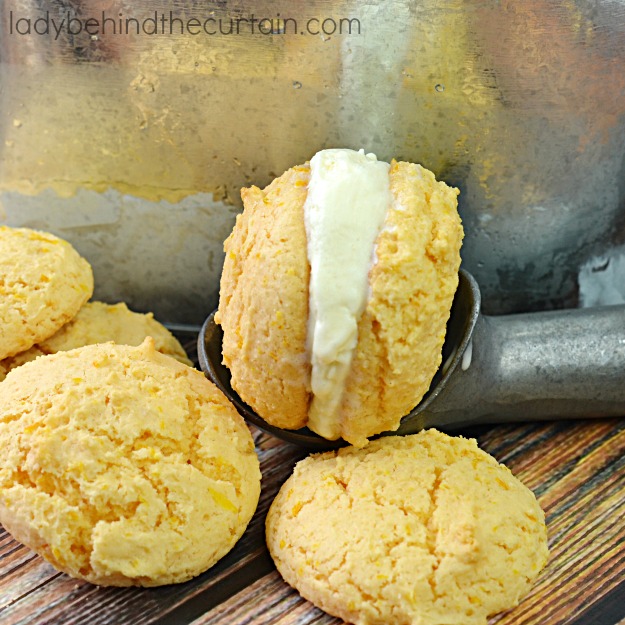 1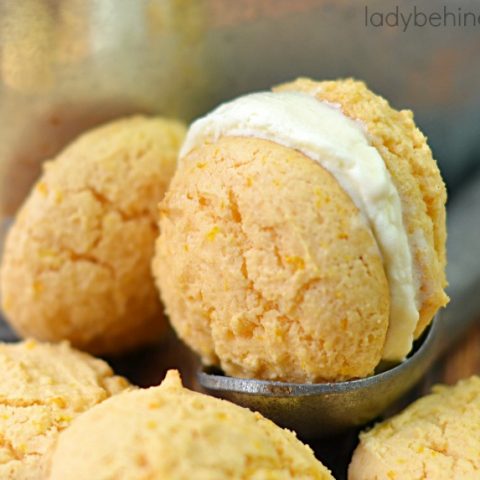 Orange Creamsicle Ice Cream Sandwich
Yield:
The Orange Cake Cookie Recipe makes 12 Sandwiches
Instructions
Place a big scoop of vanilla ice cream on the flat side of one orange cake cookie.
Put a cookie on top and press until some of the ice cream reaches the edges.
ICE CREAM SANDWICH RECIPES

1.CHOCOLATE DIPPED ORANGES ICE CREAM SANDWICH  2. CARROT CAKE ICE CREAM SANDWICH 3. NEAPOLITAN ICE CREAM SANDWICH