This Easy Caramel Drizzle delivers just like the name says….easy. Add this sauce on top of a big bowl of ice cream, drizzled all over cheesecake or as a frosting on a cake. With only a few ingredients you can make your own caramel! No candy thermometer needed! Just boil for a few minutes! The perfect jar of liquid gold!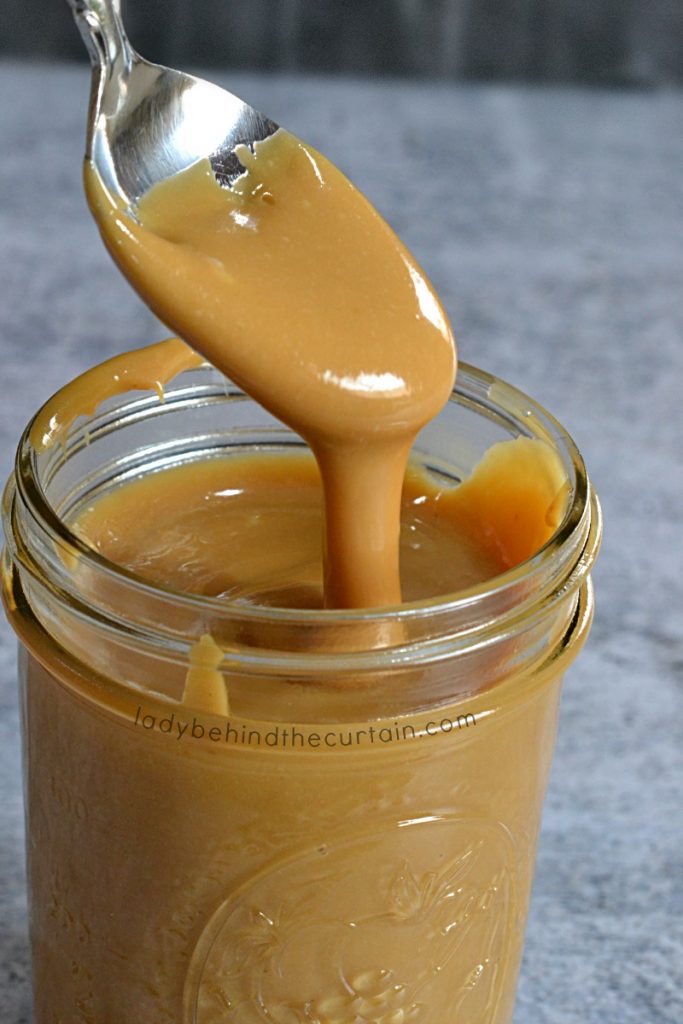 How to Make Easy Caramel Drizzle
INGREDIENTS
• SWEETENED CONDENSED MILK: Provides a concentrated creaminess and sweet, milky flavor.
• BROWN SUGAR: Offers the caramel flavor.
• UNSALTED BUTTER: Butter goes through a chemical reaction when it hits hot sugar, adding an incredible amount of depth and flavor.
• VANILLA EXTRACT: With only a few ingredients, it's important to use good quality items. Always use pure vanilla extract, not artificial vanilla.
INSTRUCTIONS
In a medium saucepan, combine condensed milk and brown sugar; bring to a boil over medium-high heat, whisking constantly.
Reduce heat, and SIMMER for 5 minutes, whisking constantly.
Remove from heat; whisk in butter and vanilla.
NOTE: Make sure you drizzle the caramel while it's still HOT. When cooled the caramel does somewhat harden.
BROWN SUGAR POUND CAKE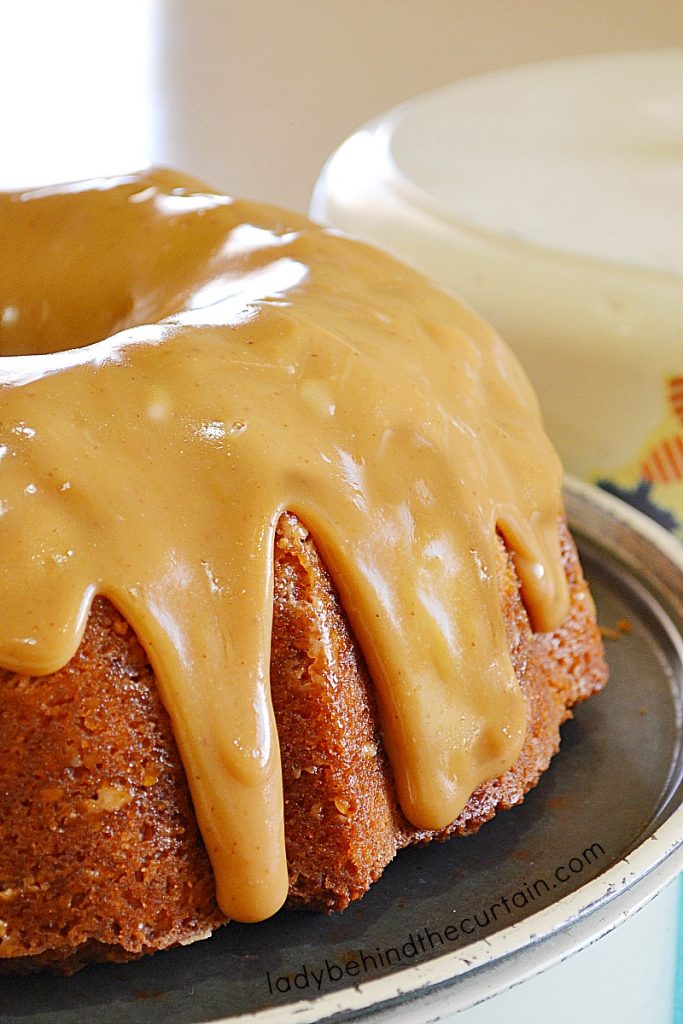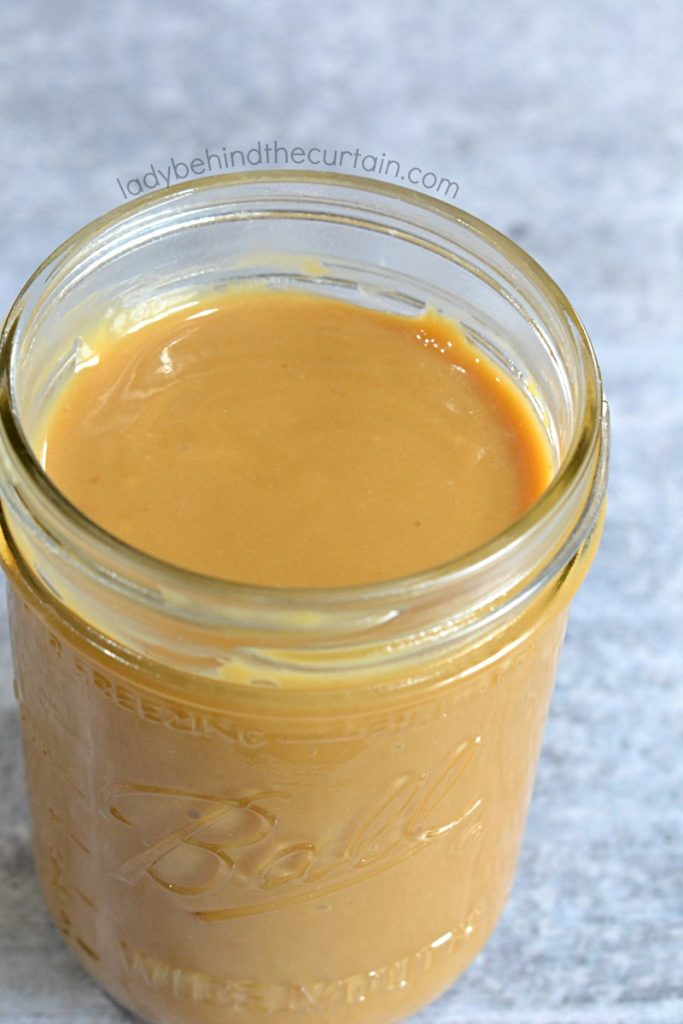 How to Store Easy Caramel Drizzle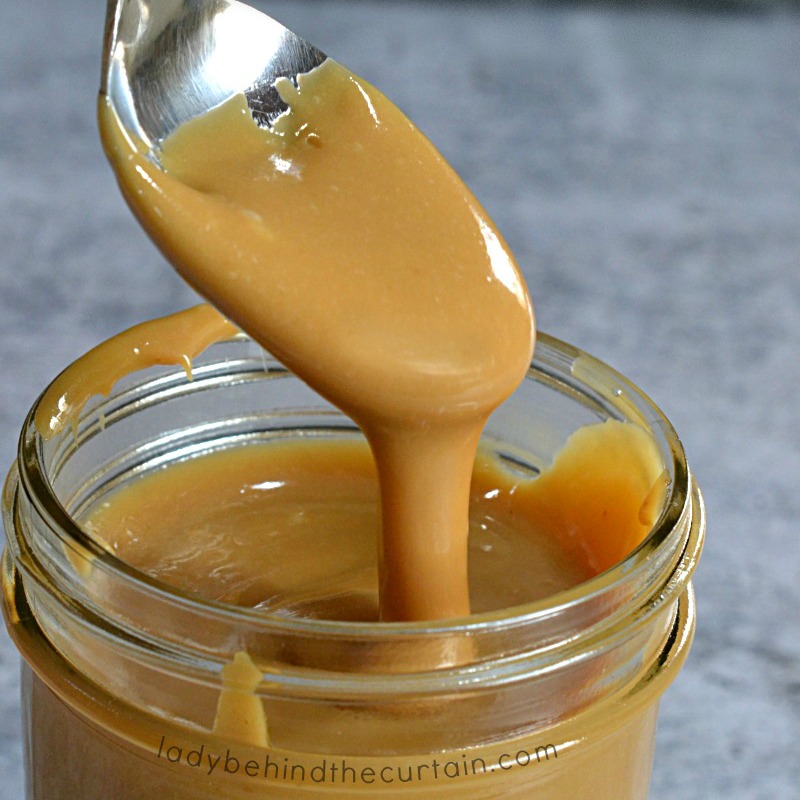 STORAGE AND FREEZING
STORAGE: After being cooled, covered and stored properly, this sweetened condensed milk caramel sauce can be kept up to 1 month in the refrigerator. I like storing mine in a mason jar.
FREEZING: The caramel also freezes well. Place in an airtight container or zip top bag and keep for up to 3 months. Beyond that time the caramel might develop ice crystals. TO THAW: Leave at room temperature until the caramel softens. Then reheat in the microwave. REMEMBER THIS IS A FROSTING NOT A DIP.
MORE CARAMEL RECIPES
SIGN UP FOR THE LADY BEHIND THE CURTAIN NEWSLETTER AND FOLLOW THE LADY BEHIND THE PARTY ETSY SHOP
THANKS FOR VISITING♥