Easy Caramel Drizzle| This easy to make sauce goes perfectly on a big bowl of ice cream, drizzled all over cheesecake or as a frosting on a cake.  With only a few ingredients you can make your own caramel!  No candy thermometer needed!  Just boil for a few minutes!  The perfect jar of liquid gold!  Be warned you'll want to hide the spoons otherwise you will be eating this delicious Easy Caramel Drizzle before you can use it.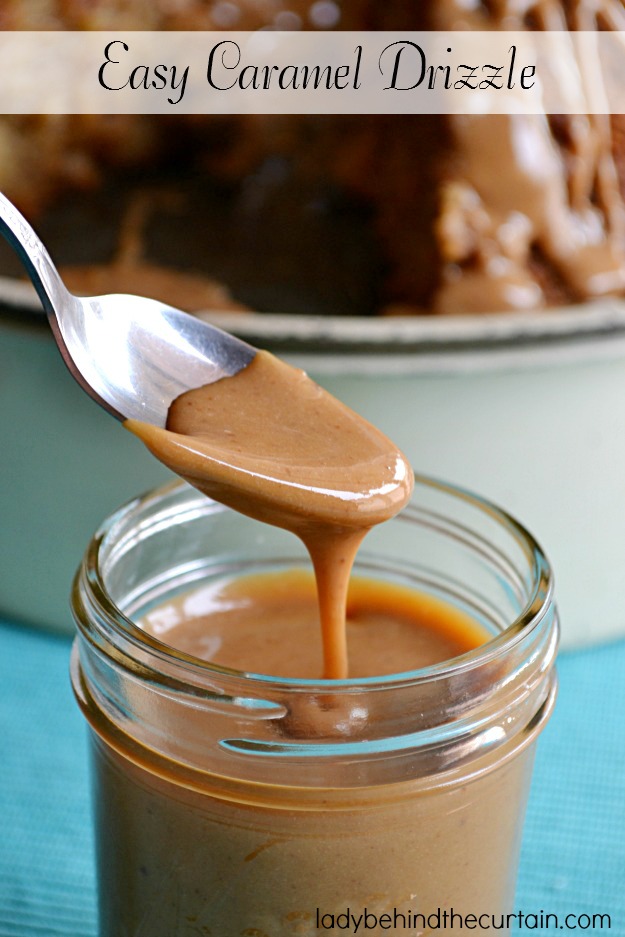 This Easy Caramel Drizzle is not like a store bought caramel.  As it cools it does harden.  This little fact is what makes it perfect on cakes and cupcakes.  One of my favorite cakes for this caramel is the Brown Sugar Pound Cake (pictured below↓↓↓).  Click here for the recipe—->>>>BROWN SUGAR POUND CAKE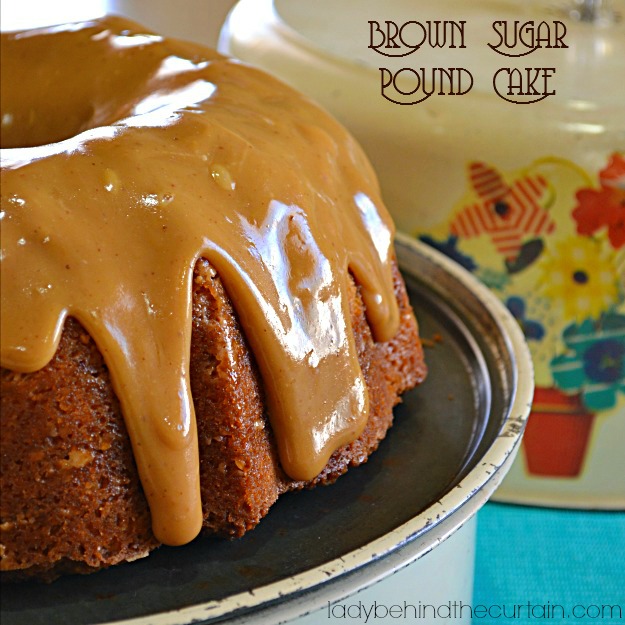 When it comes to caramel there's nothing like homemade but messing with candy thermometers and getting the correct temperature maybe a little haunting.  Try this amazing Easy Caramel Drizzle recipe and you'll never use store bought caramel again!  You love caramel apples but don't like getting sticky caramel stuck in your teeth?  GREAT NEWS!  Create the most incredible caramel apples without the sticky mess!  Use this Easy Caramel Drizzle as a dipping sauce for apple slices.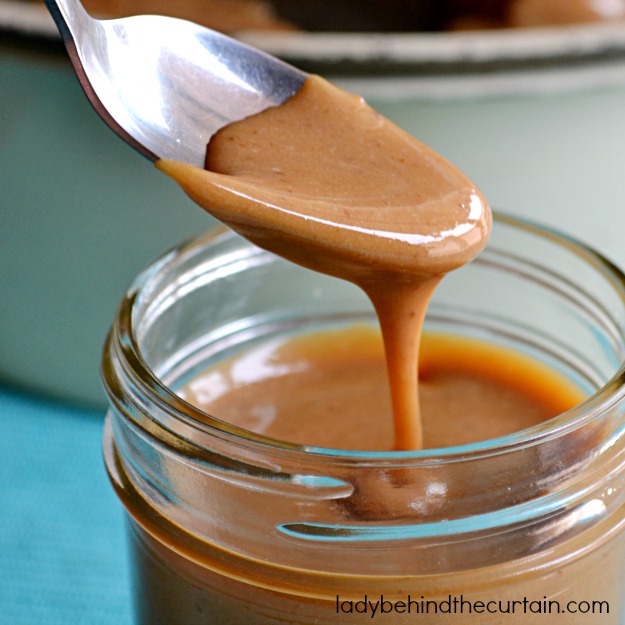 You're getting a treat and eating a healthy apple!  In my book that means you're eating healthy!  Hahaha…..  So load up of fresh apples and crunch away!
Easy Caramel Drizzle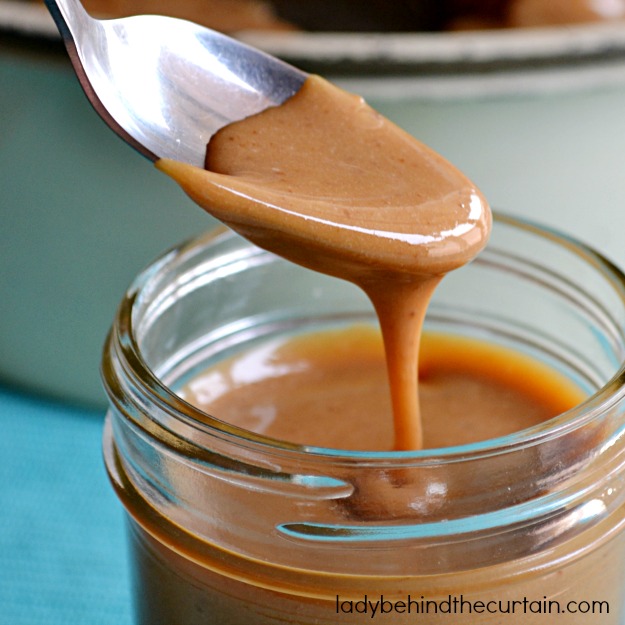 Ingredients
1 - 14 ounce can sweetened condensed milk
1 cup light brown sugar, packed
2 tablespoons butter
1/2 teaspoon vanilla extract
Instructions
In a medium saucepan, combine condensed milk and brown sugar; bring to a boil over medium-high heat, whisking constantly.
Reduce heat, and SIMMER for 5 minutes, whisking constantly.
Remove from heat; whisk in butter and vanilla.
NOTE: Make sure you drizzle the caramel while it's still HOT. When cooled the caramel does somewhat harden.

MORE CARAMEL RECIPES
1. EASY ESPRESSO CARAMEL SAUCE  2. EASY PUMPKIN CARAMEL SAUCE  3. EASY CARAMEL SAUCE
NEVER MISS A POST!
Sign up for my newsletter and receive my recipes in your inbox. Easy to see anytime and saved for safe keeping. Click Here and sign up today! —->>>>CURTAIN CALL NEWSLETTER
YOU MIGHT ALSO LIKE THESE CARAMEL SAUCEDRIZZLE RECIPES. HOMEMADE SALTED CARAMEL SAUCE and BROWNED BUTTER SALTED CARAMEL SAUCE