Elderberry Syrup | OPEN WIDE for a spoonful of multiple health benefits!  All you need is a tablespoon a day to help boost your Immune System.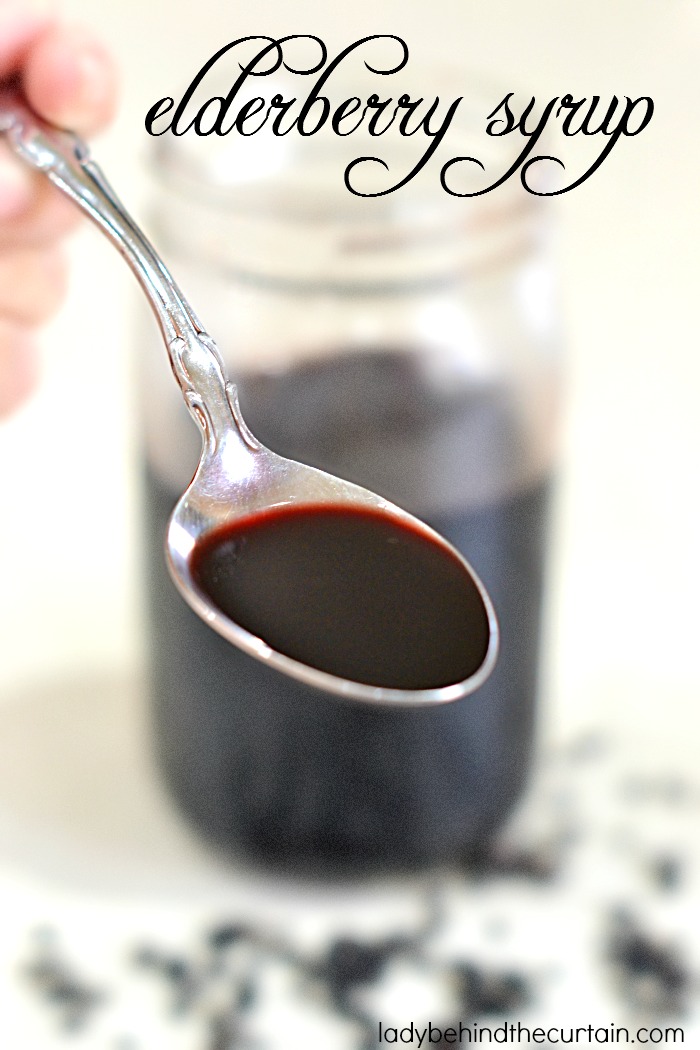 Elderberries are a rich source of vitamins A and C, which are crucial in helping the body maintain optimal health.  More importantly taking a spoonful a day will boost your immune system by increasing antioxidant levels.  Fight your cold symptoms.  Elderberry syrup makes colds and other upper respiratory symptoms more tolerable by reducing mucous secretions and swelling of the respiratory passages.  Translated?  Easier to breath and soothes a cough.  If you would like to make your own syrup…..  I ordered my Elderberries from Amazon Frontier Natural Products.  If you are too busy and can't add one more thing to your to do list…..I have heard that Walmart carries Elderberry Syrup.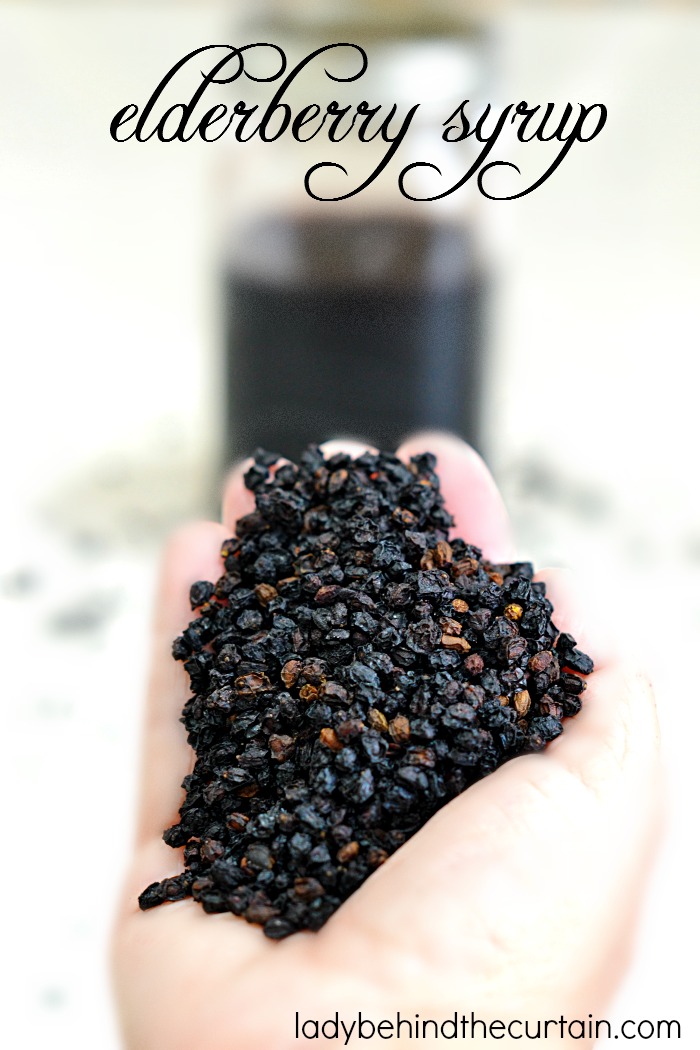 Here's another wonderful thing about Elderberry Syrup.  It will help decrease the length and severity of your flu symptoms!  Like fever, chills, sore throat, muscle aches and fatigue.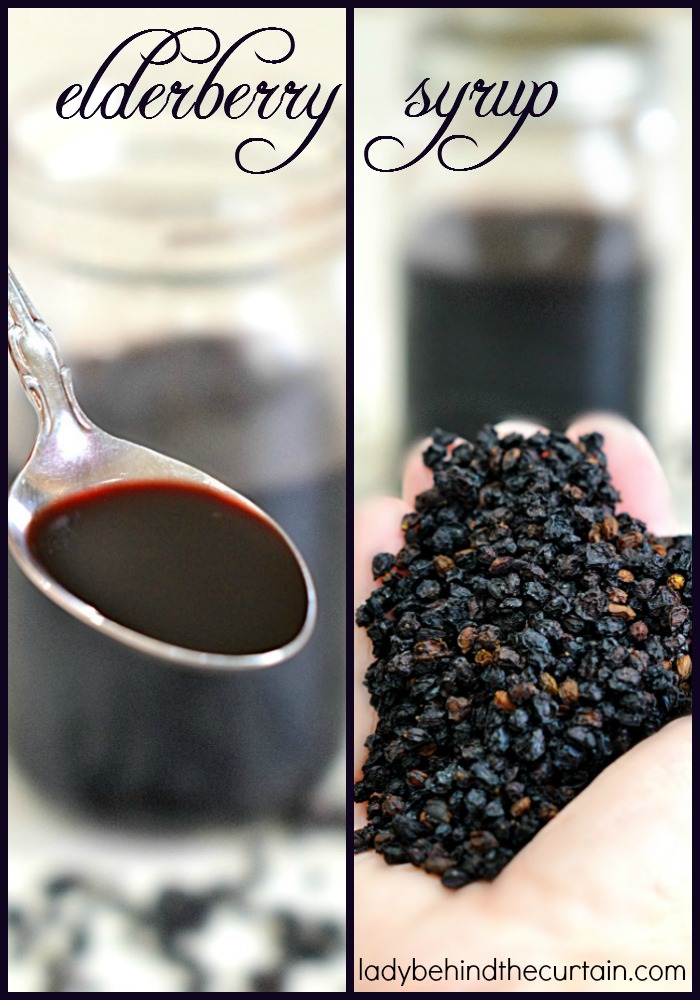 ONE TABLESPOON A DAY (for adults) and 1 to 2 TEASPOONS A DAY (for children) is sufficient but if the flu does strike take one tablespoon (for adults) every 2 hours and 1 teaspoon (for children) every 2 hours
On their own Elderberries are not the greatest tasting berries.  To sweeten the pot I added some blueberries and Agave nectar.  Now that's a syrup I am happy to have every day!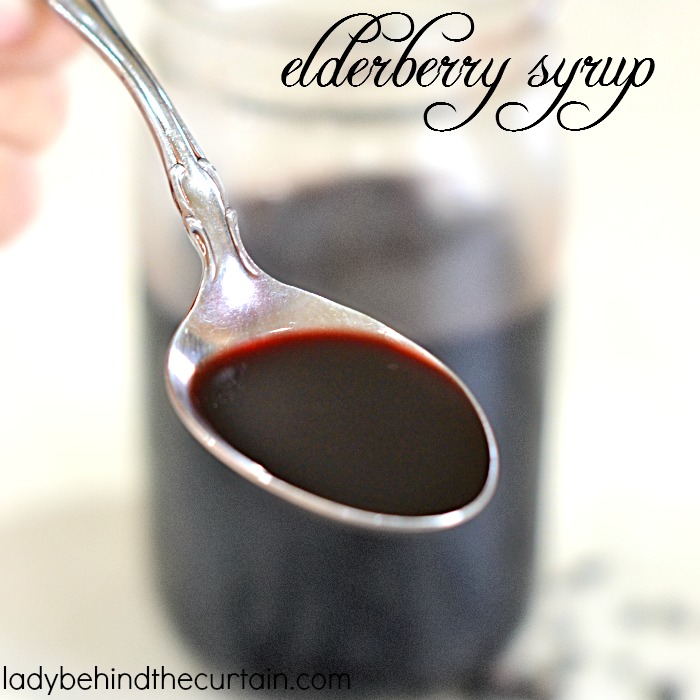 Elderberry Syrup
Ingredients
1 cup dried elderberries
1 cup fresh or frozen blueberries
3 cup water
3/4 cup agave nectar or maple syrup
Instructions
In a medium saucepan add the elderberries, blueberries and water.
Bring to a boil; turn heat down and simmer 45 minutes.
Use a fine mesh strainer, strain liquid out into a bowl.
Press out all of the liquid.
Whisk in the agave nectar.
TIP: Whisk lightly being careful not to get it on you. This mixture will stain!
Pour into a jar with a tight fitting lid.
Cool completely and store in the refrigerator up to 3 months!
For the Instructions:
For Adults: 1 tablespoon daily (if healthy) If sick 1 tablespoon every 2 hours
For Children: 1 - 2 teaspoons daily (if healthy) if sick 1 teaspoon every 2 hours