Easy Weeknight Sesame Noodles
Easy Weeknight Sesame Noodles |  Perfect as a side dish or add some protein for an easy main course dish.  Now you can make your favorite restaurant  noodle dish right at home.  Your family will quickly fall in love with these noodles.  You can't go wrong with ingredients like soy sauce, garlic, rice vinegar, sesame oil and more!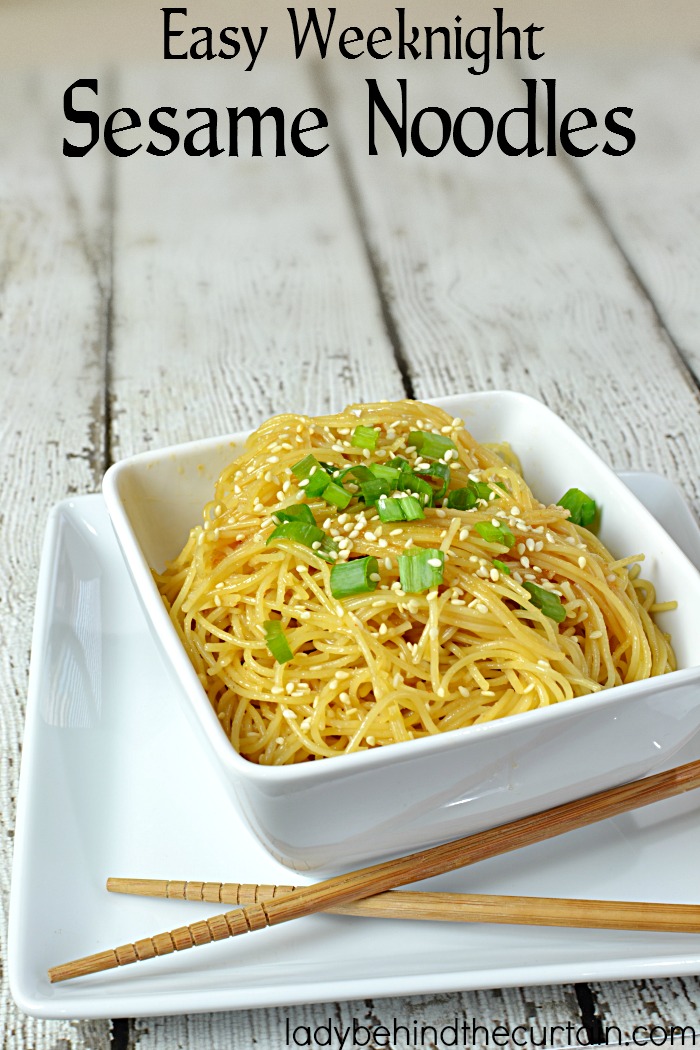 When you want to make this a main dish all you'll need to do is purchase a roasted chicken from your local deli, take it off the bone and saute it in your favorite sauce.  For me that Hoisin sauce.  Another option is picking up some fried chicken tenders or popcorn chicken (I get mine from KFC) and orange sauce (My grocery store sales Panda Express Orange Chicken Sauce).  Serve this chicken on the side.  Easy and delicious!
MORE ASIAN INFLUENCED RECIPES
CHICKEN PAD THAI  2. SPICY SWEET AND SOUR PORK  3. GRILLED ORANGE TERIYAKI CHICKEN