Finding Dory Marshmallow Ring Pops
Finding Dory Marshmallow Ring Pops | Recycle your ring pops into marshmallow pops!  I took some ring pops (without the pops) to make these Finding Dory Ring Pops.  If you don't have any ring pops you can purchase bags of them at Dollar Tree.  I think they come 4 to a bag.  Just take off the wrapper and place the ring pops in hot water.  The hot water will dissolve the candy.  Great as a party favor too!  If you don't want to use ring pops you can also use lollipop sticks.  Watch my video below to see how.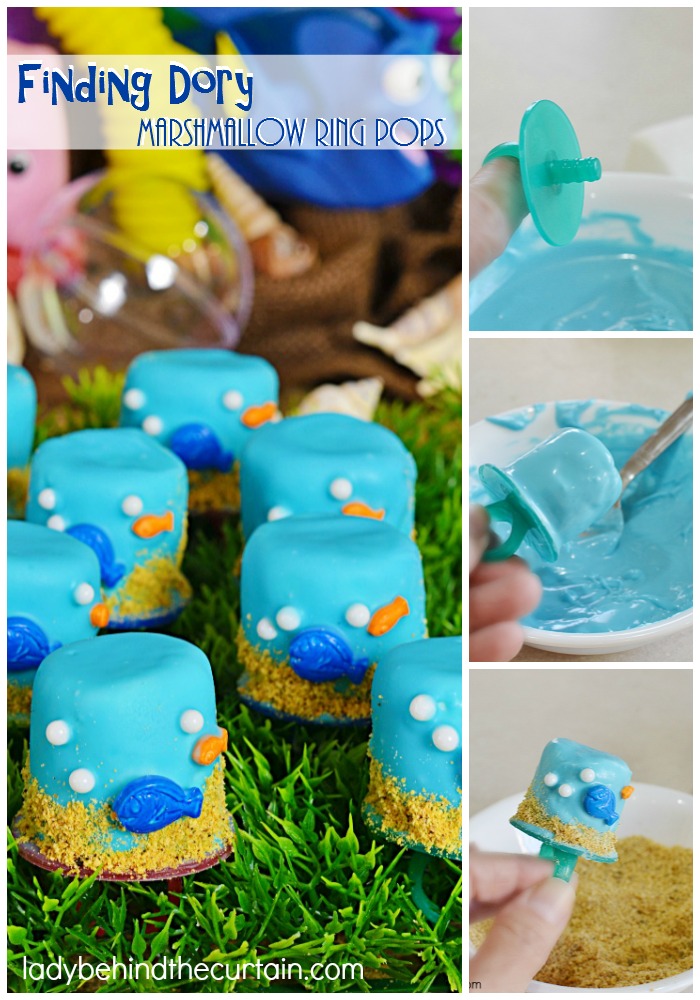 I made these for my Grandson's 2nd birthday and the kids loved them!  The inspiration behind making these were the Finding Dory sprinkles I found at Michael's.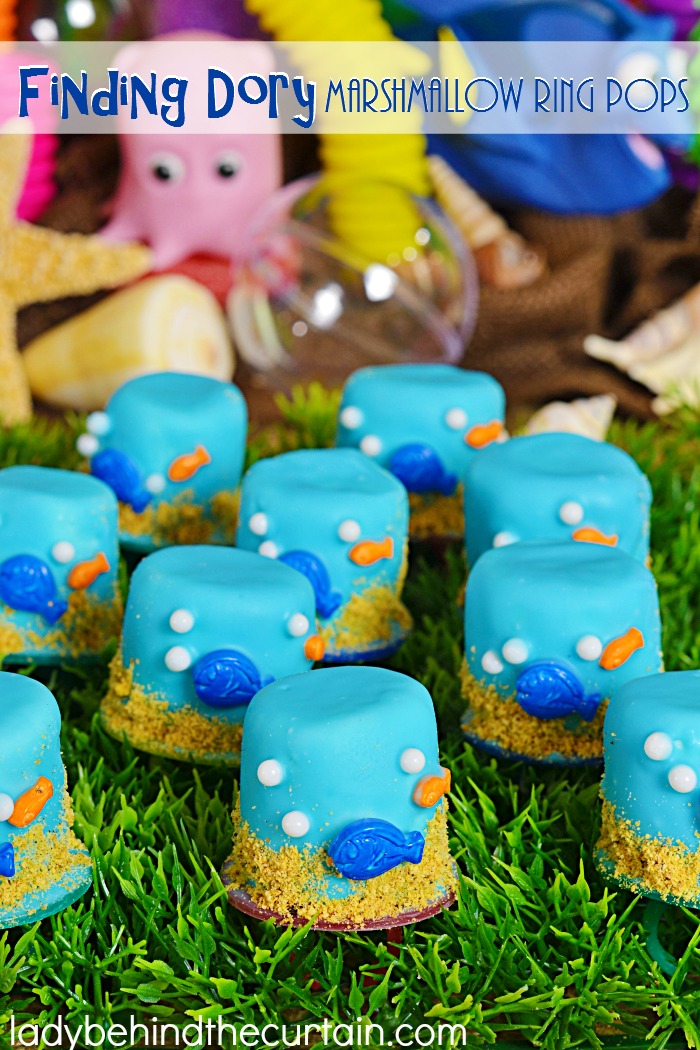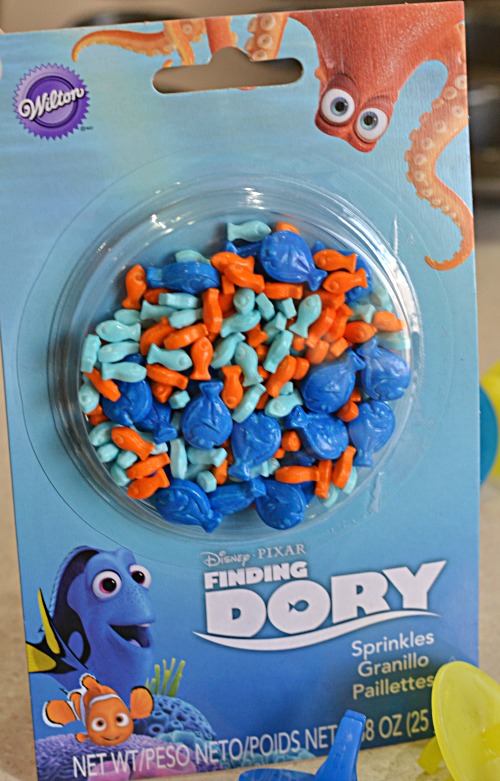 First dip the tip of the ring into melted candy (I used blue).
Insert a large marshmallow; press down so that the candy and the bottom of the marshmallow touch.  Hold until the candy is firm.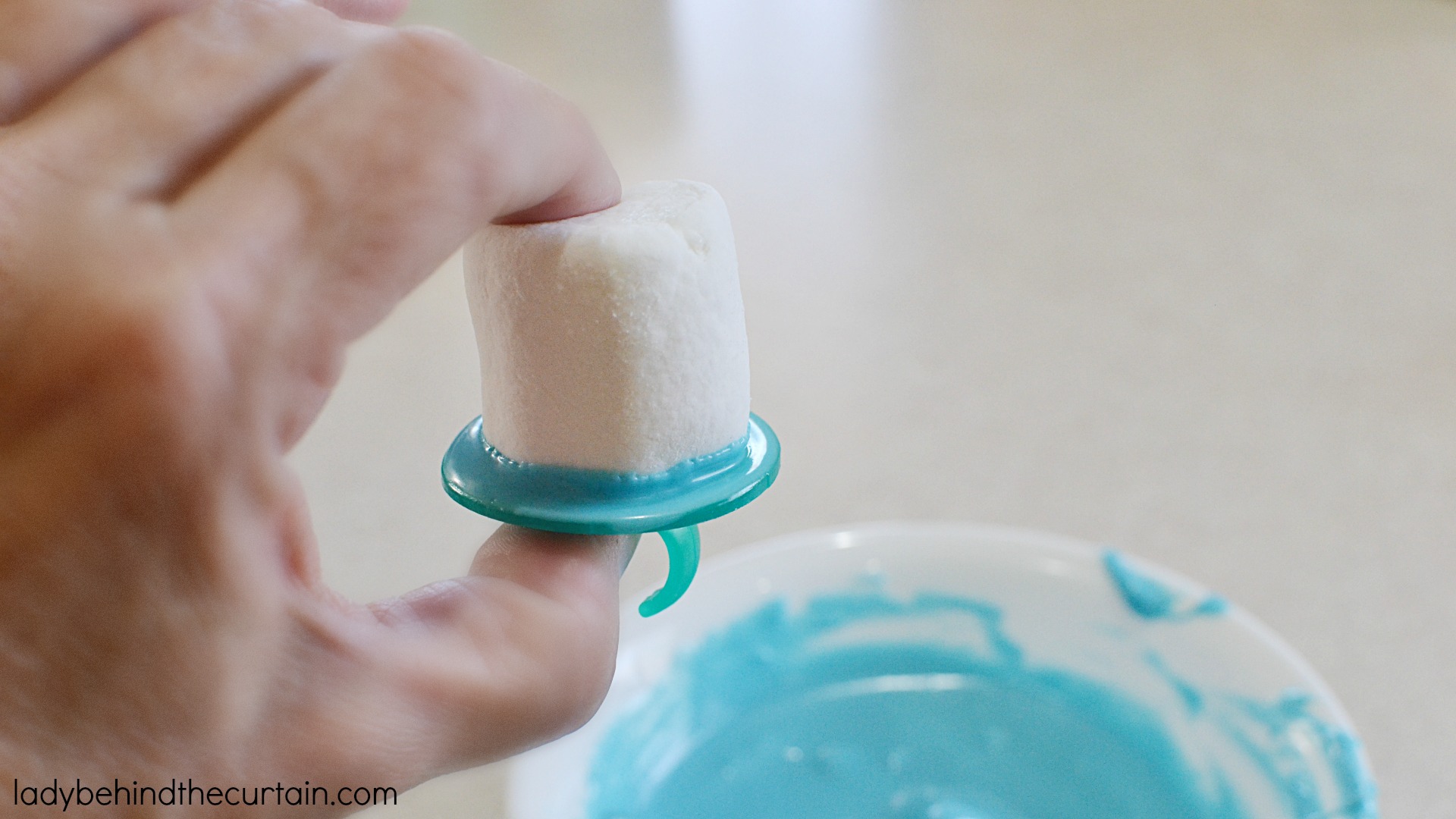 Dip the whole marshmallow in melted candy and add the sprinkles ( I used tweezers).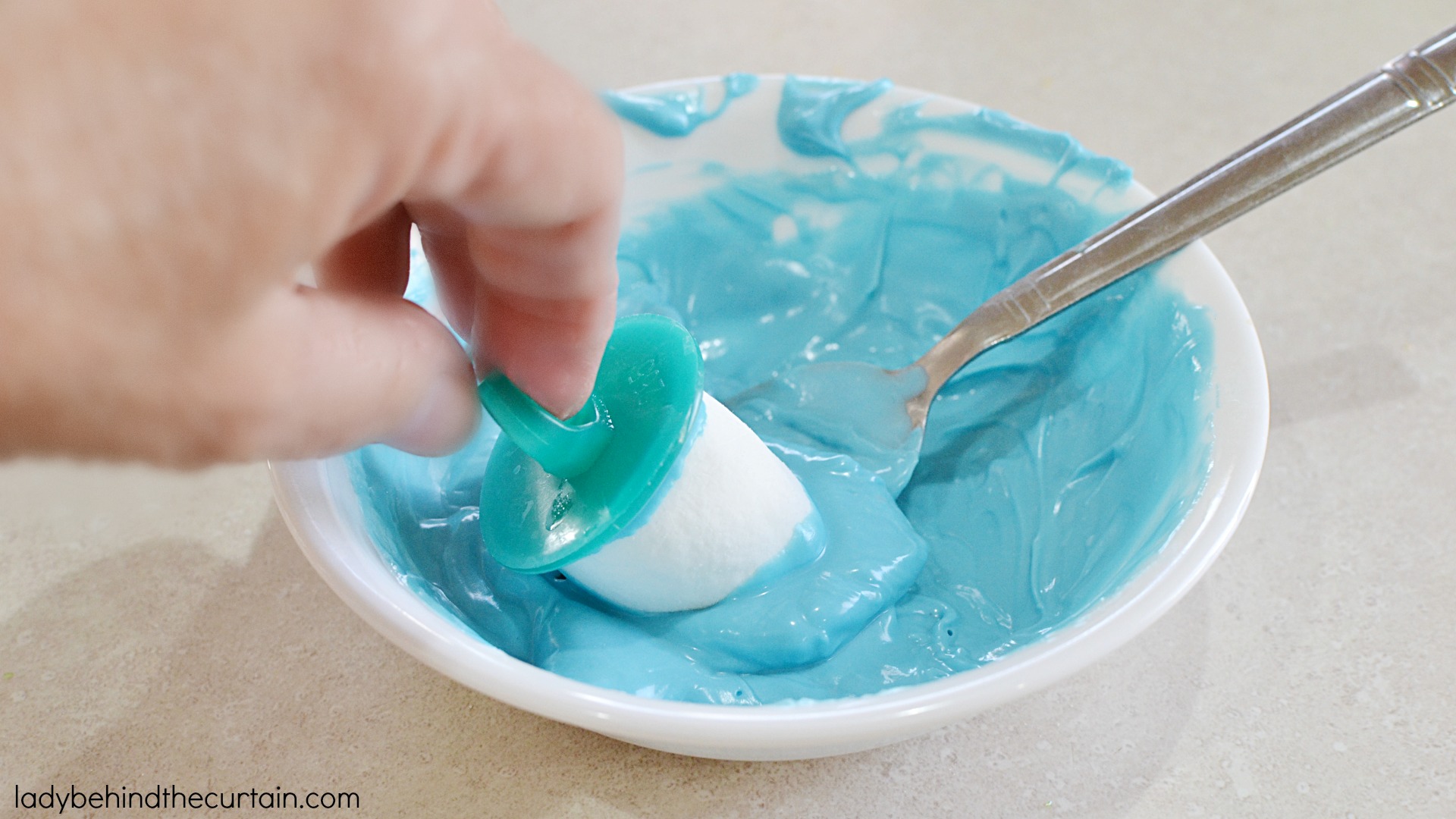 TIP:  If it's humid where you are and you're having a problem with the candy hardening, place a small fan on the counter.  Hold the marshmallow up to the fan for a few seconds until the sprinkles adhere to the marshmallow.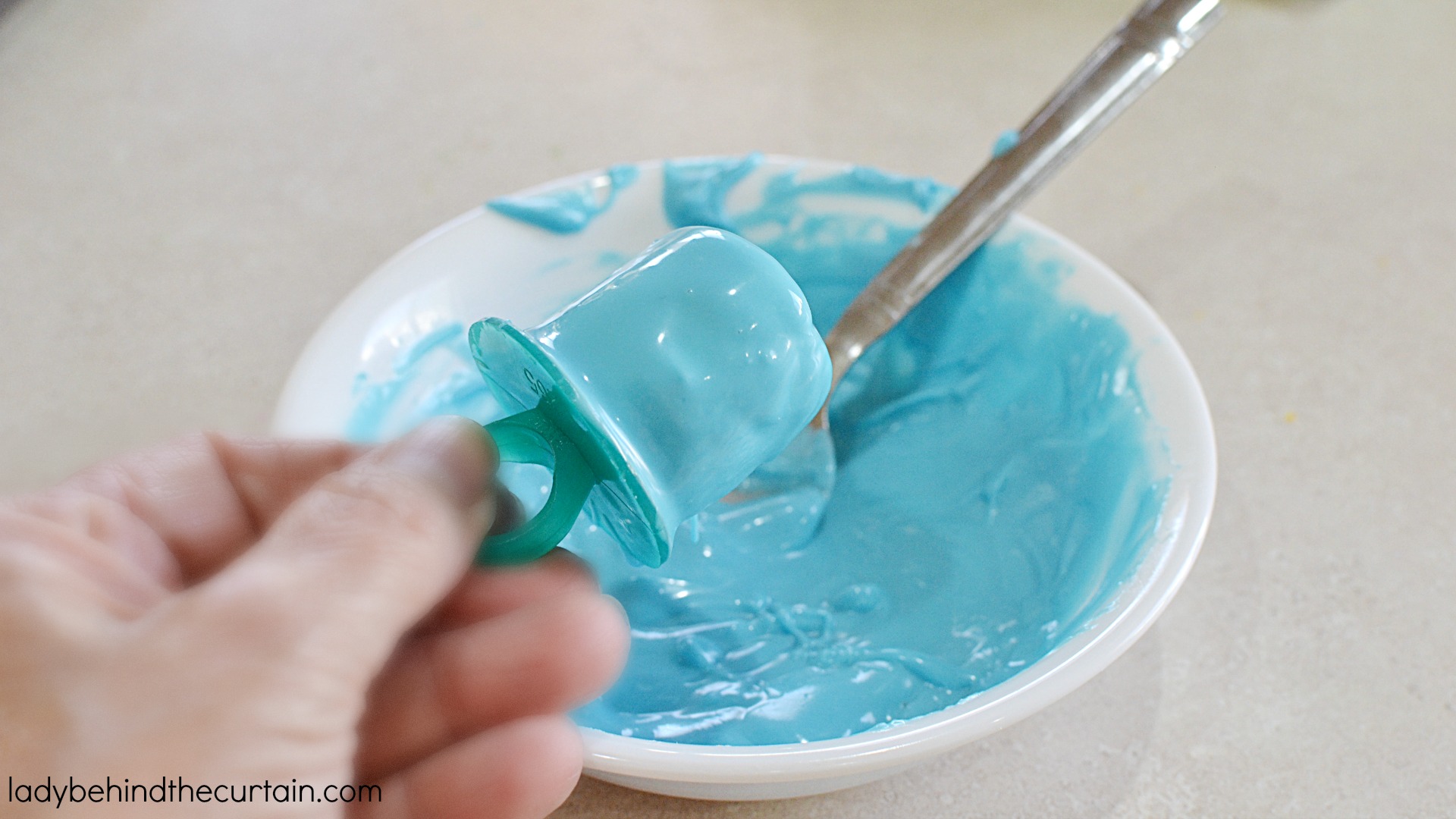 Once my marshmallows were coated and had sprinkles I set them in a baking pan filled with rice but you can choose whatever works for you.  I found this was the easiest way to keep the marshmallows sitting straight up.  Oh….and you don't have to use colored rice.  That's just what I had.
For the sand I added one crushed oreo cookie to some graham cracker crumbs.  This step is not necessary it just adds a more realistic look to the sand.  Using a clean paint brush, brush on some water to the bottom portion of the marshmallow pop; now sprinkle on some graham cracker crumbs (sand).
You can package these up as party favors or set them on your party table!  I chose to put them on my party table and since my theme was under water I used some artificial grass (sea grass) I found at the 99cent store.
MORE FINDING DORY PARTY IDEAS

FINDING DORY CAKE BATTER POPS  2. FINDING DORY OCEAN WATER CUPCAKES  3. FINDING DORY GLITTER SLIME  4. FINDING DORY OCEAN IN A BOTTLE PARTY FAVOR  5. FINDING DORY CORAL REEF ROCK CANDY