Fresh from the Garden Roasted Beets
Fresh from the Garden Roasted Beets | Sweet and savory at the same time.  These Fresh from the Garden Roasted Beets are not the typical beets you get out of a can.  The sweetness comes from the beet without any added sugar.  Perfect as a side dish, on a salad or just for snacking.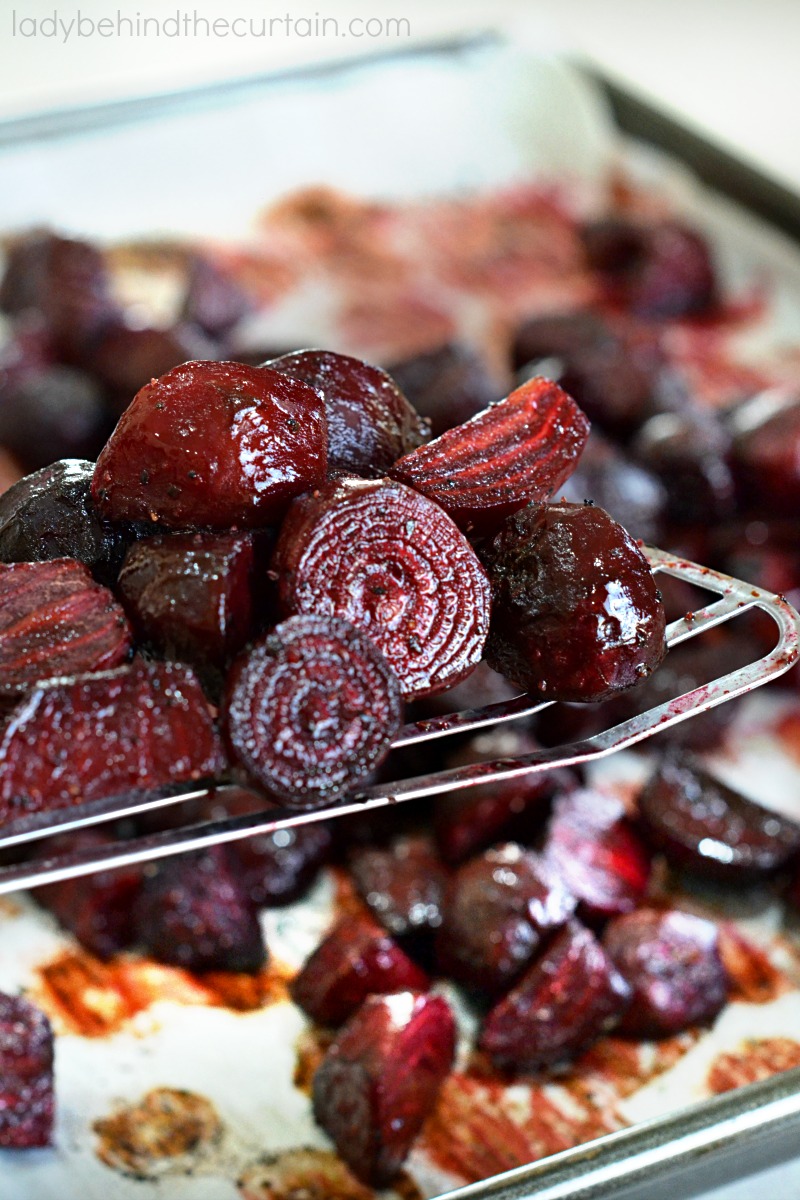 Try this Fresh from the Garden Roasted Beets Recipe!  It's a great way to add, extra high immune-boosting vitamin C, fiber and essential minerals like potassium and manganese to your diet.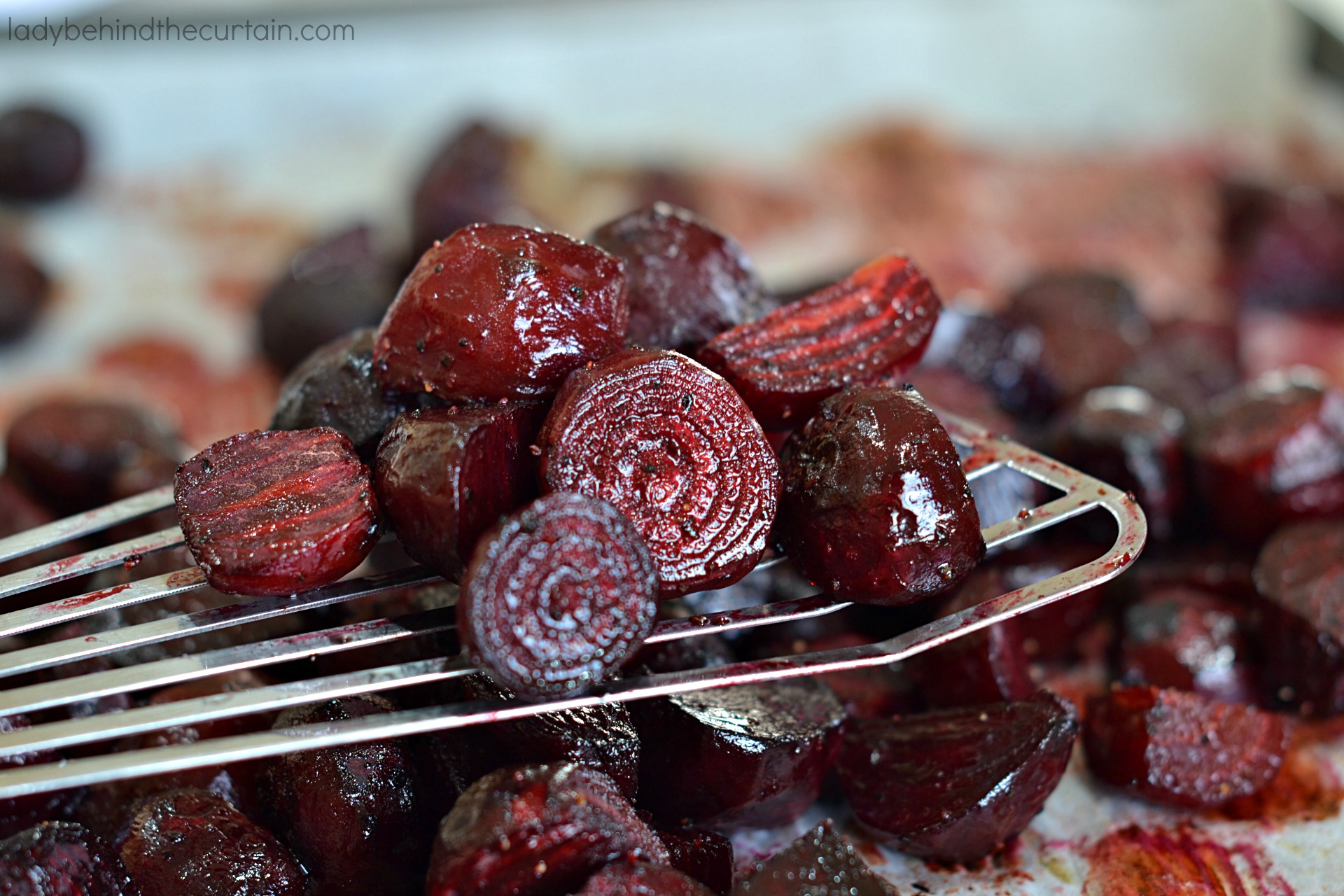 Growing beets from seeds is super easy with a bountiful crop!  Once the beets are harvested, take off the green portion leaving a couple of inches.  Rinse and place in a container and refrigerate until ready to use.  They will stay fresh for up to and maybe longer then a month.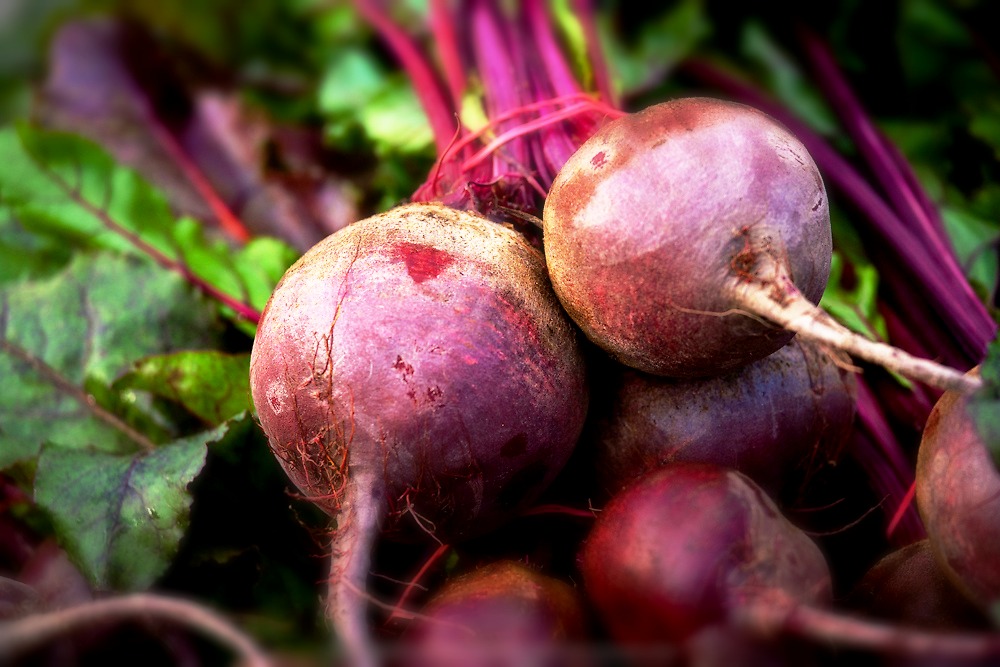 When ready to roast, cut off both ends and peel.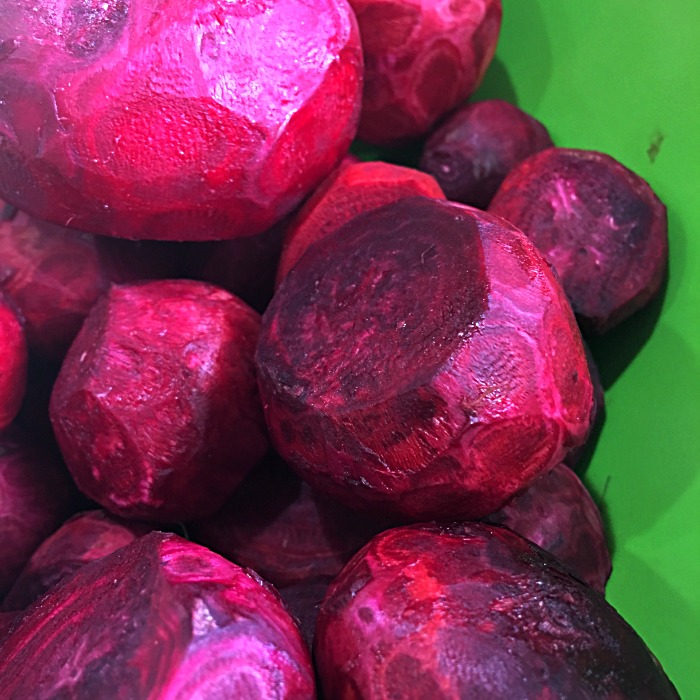 Cut beets into bite size pieces, sprinkle with salt, pepper and olive oil.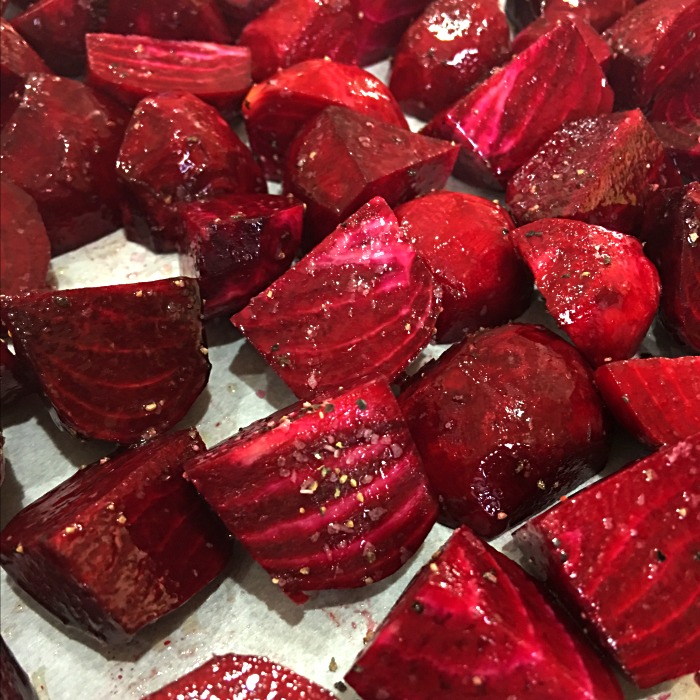 Bake!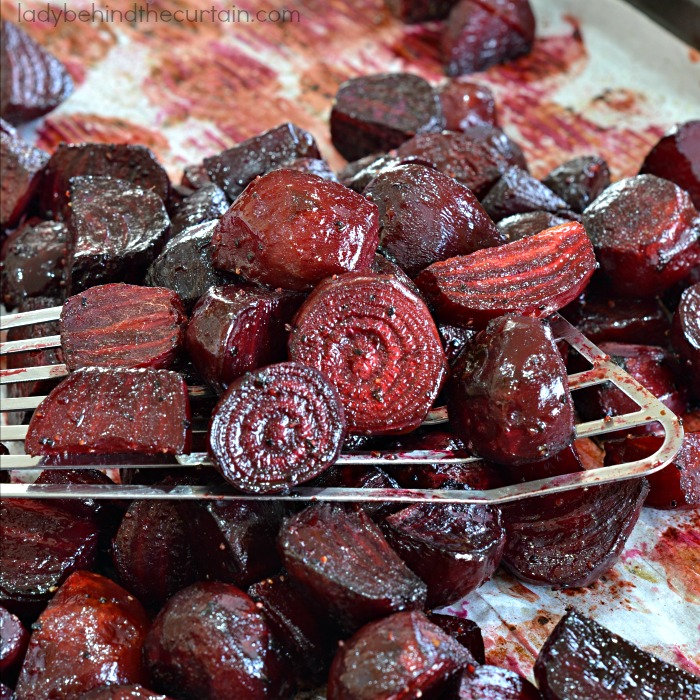 Yield: 6
Fresh from the Garden Roasted Beets
Ingredients
2 pounds fresh betts, peeled and cut into bite size pieces
1 teaspoon kosher salt
1/4 teaspoon black pepper
1 tablespoon olive oil
Instructions
Preheat oven to 375°.  Line a baking pan with parchment paper.
Add prepared (peeled, cut up) beets to a large bowl.  Sprinkle on the salt and pepper.  Add the olive oil, gently toss to coat.  Pour beets on prepared pan  Bake 30 minutes, stir and continue baking an additional 20 minutes or until lightly roasted and brown.  Serve hot as a side dish or cold on a salad.

MORE VEGETABLE SIDE DISH RECIPES
BROWN BUTTER BRUSSELS SPROUTS 2. SRIRACHA ASPARAGUS  3. CHILI LIME BAKED CORN
NEVER MISS A POST!
Sign up for my newsletter and receive my recipes in your inbox. Easy to see anytime and saved for safe keeping. Click Here and sign up today! —->>>>CURTAIN CALL NEWSLETTER