Sriracha Asparagus:  Fresh asparagus with a kick.    Spice up dinner with this Sriracha Asparagus side dish.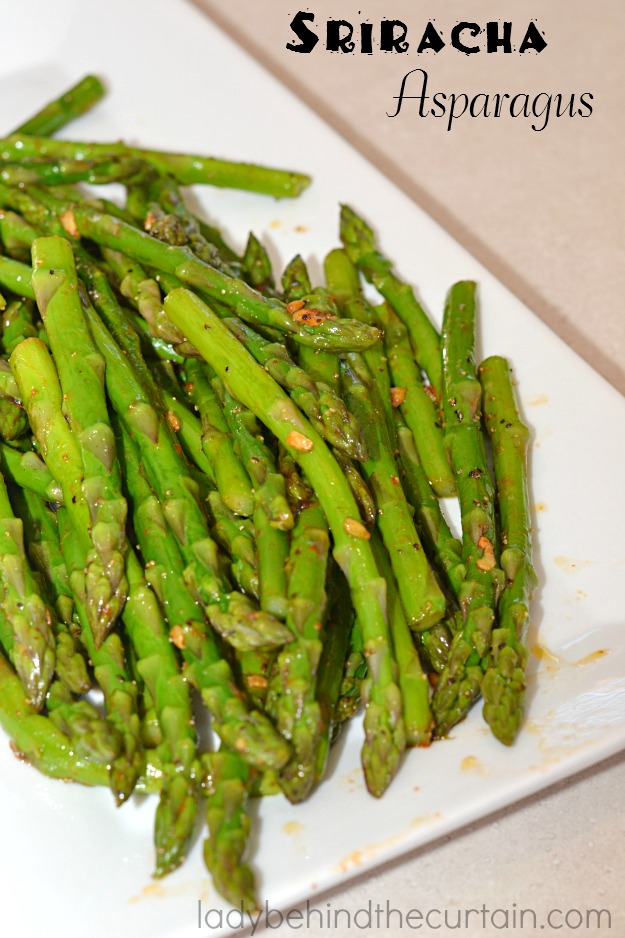 I try to eat Asparagus as much as I can during the season.  It is so versatile….perfect steamed, roasted or sauteed and can be added to a lot of different dishes.  I think this way is one of my favorites.  It's super easy with tons of flavor.  I struggle with what side dish to serve with a Mexican dinner other then the regular rice and beans.  But sometimes I don't want heavy sides or to have all those carbs.  That's why I developed this tasty side dish full of freshness with a kick!  😳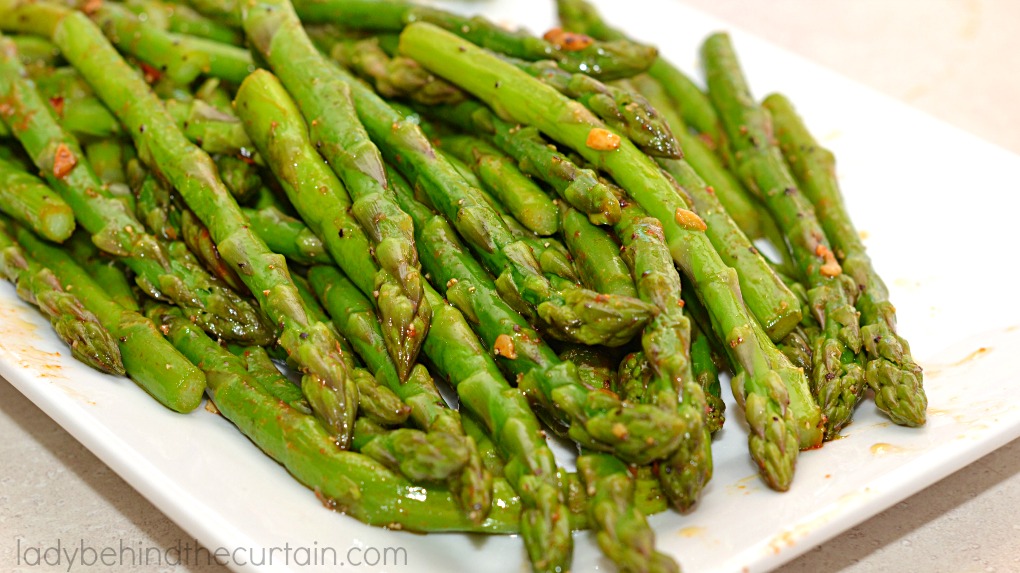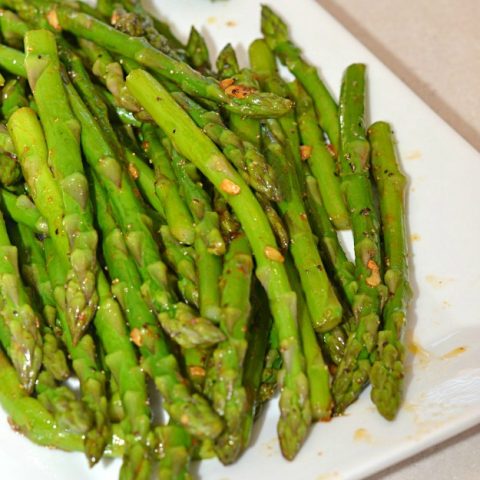 Sriracha Asparagus
Spice up dinner with this amazing side dish.
Ingredients
1 pound fresh asparagus
1 tablespoon olive oil
2 garlic cloves, chopped
1 teaspoon Sriracha sauce
1/2 teaspoon salt
1/4 teaspoon black pepper.
Instructions
Trim ends off of the asparagus.
Bring a large pot of water to a boil; drop in asparagus and boil 2 minutes.
Drain off water.
Add oil to a large skillet and add garlic.
Cook until garlic is toasted.
Add the asparagus, Sriracha, salt and pepper.
Stir and cook until asparagus is heated through.
MORE ASPARAGUS RECIPES
1.  ASPARAGUS RISOTTO  2. CARAMELIZED ONION, BACON AND ASPARAGUS DROP BISCUITS  3. ASPARAGUS BACON QUICHE