Make these Fruit and Cheese Puffs for Mom this year!  She will love them and you will love how easy they are to make!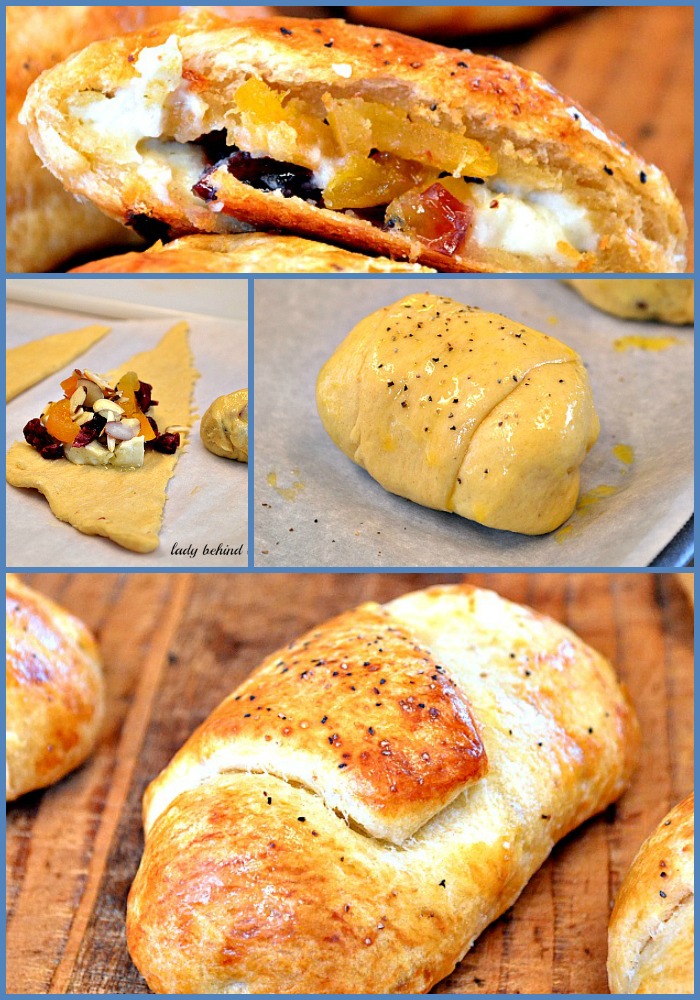 I don't get to be with my family very often but when I do I like to make something special for them.  These puffs were perfect and gobbled down in seconds.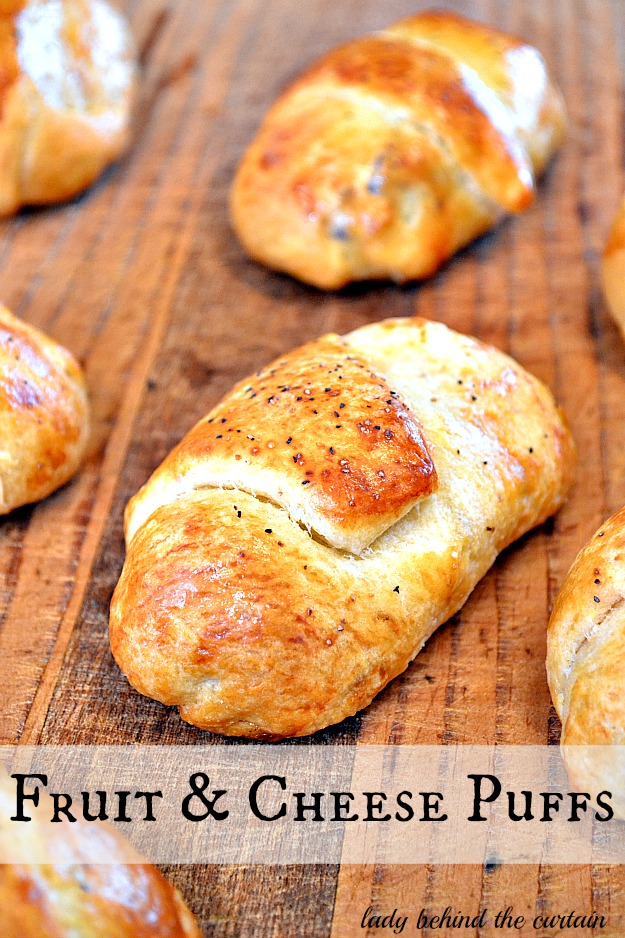 These fruit & cheese puffs are crispy and flaky on the outside.  Creamy, Sweet and Savory on the inside!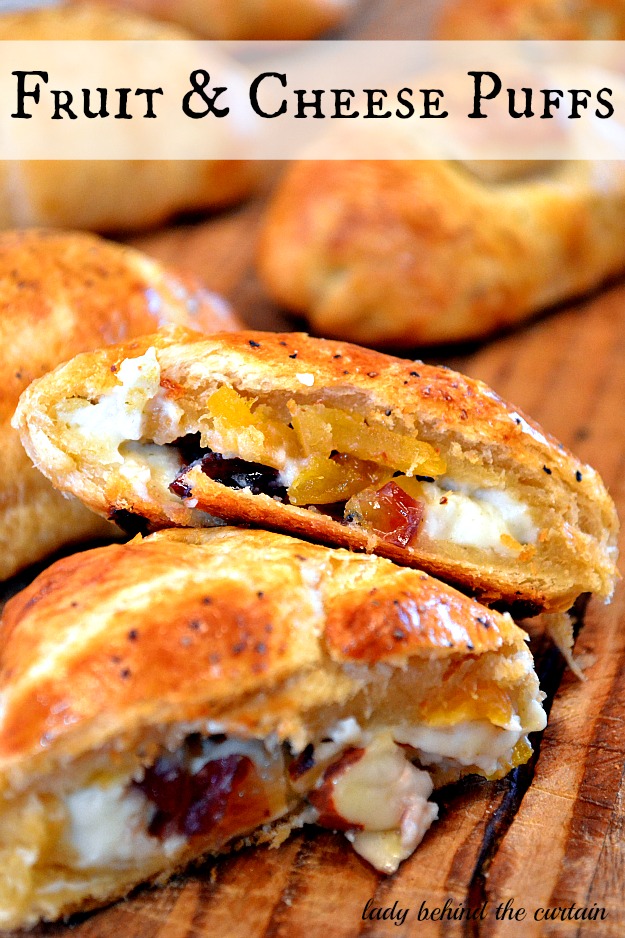 These little fruit & cheese puffs really pack a lot of flavor. They are also easy to make and can be made in advance. That's something EVERY hostess can appreciate.
Create your own Recipe Box and save your favorite Lady Behind The Curtain recipes.  Make a Meal Plan with your favorite recipes and ZipList will automatically add the ingredients to a Shopping List.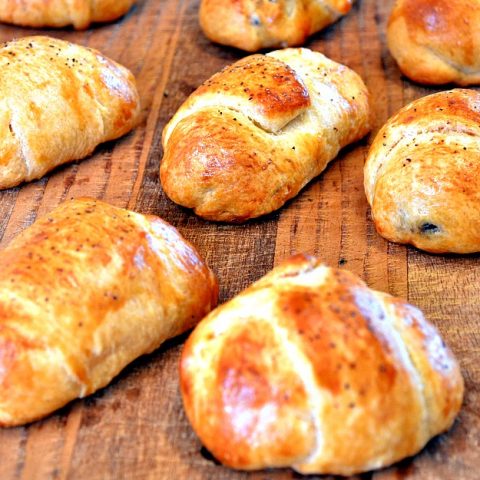 Fruit & Cheese Puffs
For Easter, Mother's Day or a Luncheon. These Fruit and Cheese Puffs Are PERFECT!
Ingredients
8 ounce can Pillsbury crescent rolls
3 teaspoons agave syrup, divided
1 egg, slightly beaten
5 tablespoons dried cranberries, coarsely chopped
5 tablespoons dried apricots, coarsely chopped
3 tablespoons sliced almonds
pepper for garnish
Instructions
Preheat oven to 375 degrees,
Line a cookie sheet with parchment paper and set aside.
Mix together 1 teaspoon agave syrup with the egg and set aside.
Roll out each triangle, place a cheese wedge in the large portion of the roll, smash and spread a little.
Add a large pinch of the dried fruit, a sprinkle of the almonds and a drizzle of the agave syrup.
Roll like a crescent roll only make sure you pinch the sides to enclose the filling.
Brush the tops and sides with the egg mixture.
Bake 10 to 12 minutes.