Creating a backdrop for a party table adds another layer of fun.  Like this Hanging Frame Backdrop!  Chicken wire is a weakness of mine.  I don't know why I'm so drawn to it.  Maybe it's the rustic feel it gives to decor.  I'm also a BIG fan of mason jars.  So you can probably guess that this backdrop is one of my favorites.  Since I incorporated BOTH chicken wire and mason jars into it.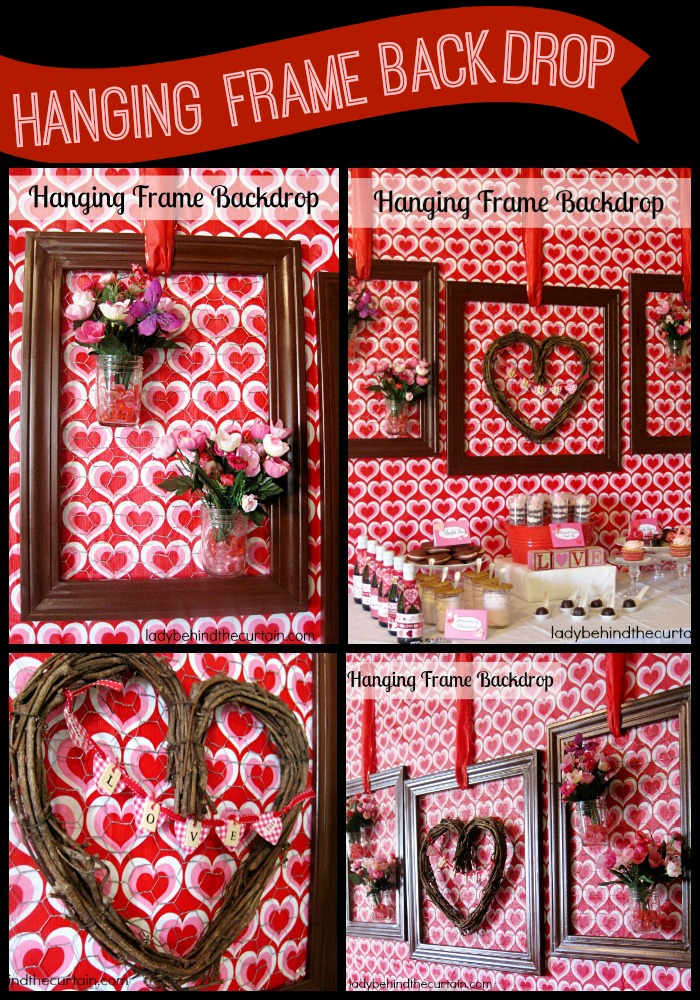 SCROLL DOWN FOR MORE IDEAS ON HOW TO DECORATE WITH THESE FRAMES.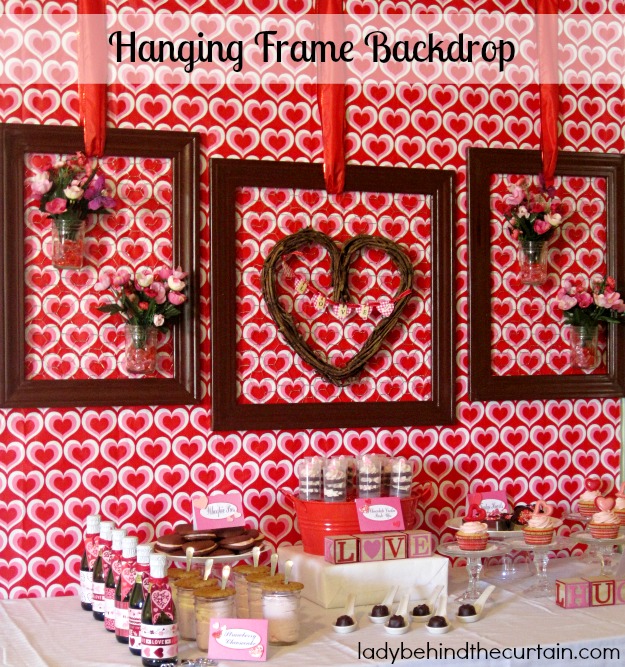 First you will need a frame.  These can either be made from crown molding or just any old frame you have around the house or found at a thrift store.  Paint, stain or rough it up depending on the look you'd like to achieve.  White for a bridal shower would look amazing!  Purchase chicken wire from any home improvement store.  Attach to the back of the frame with a staple gun.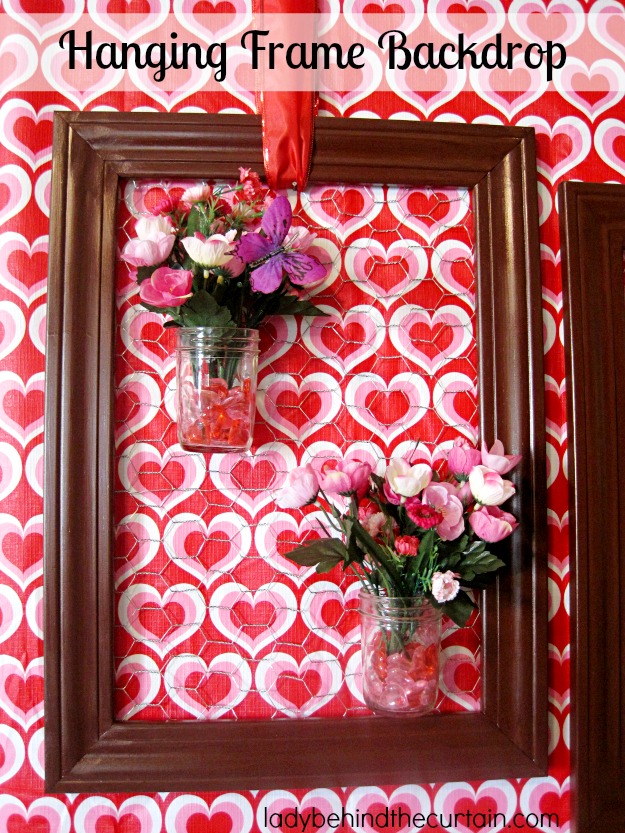 And….OFF YOU GO TO CREATE!
This part is all you!  I chose to use these frames for a Valentine's Day Dessert Table but the choices are endless with these frames.
Because of the chicken wire you are able to hang anything.
For this party I chose to make mason jars into vases, added some festive flowers and used wire to attach them.
To break up the design I added a heart shaped grapevine wreath to the center frame.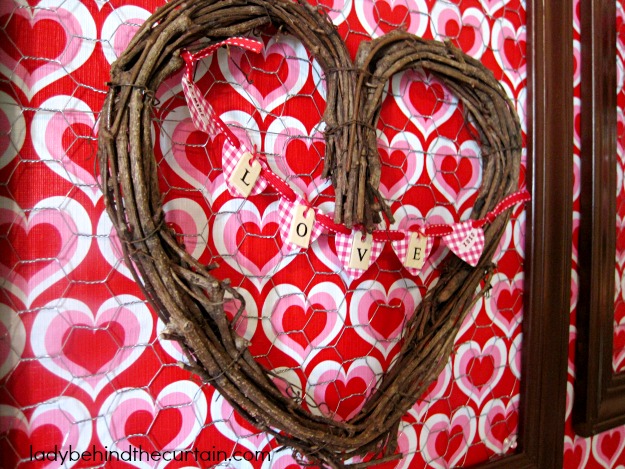 HAVE FUN!
OTHER IDEAS FOR YOUR FRAMES!
HANG PARTY FAVORS, DECORATE YOUR HOUSE OR PLACE A BANNER ON IT!