Homemade Roasted Garlic |  Create a milder sweeter flavor to garlic with the roasting technique.  Roasted Garlic can be used in an assortment of ways.  A lot of people love to use it as a spread on a piece of toasted bread.  Some eat it plain.  My favorite way to use roasted garlic is in salad dressings.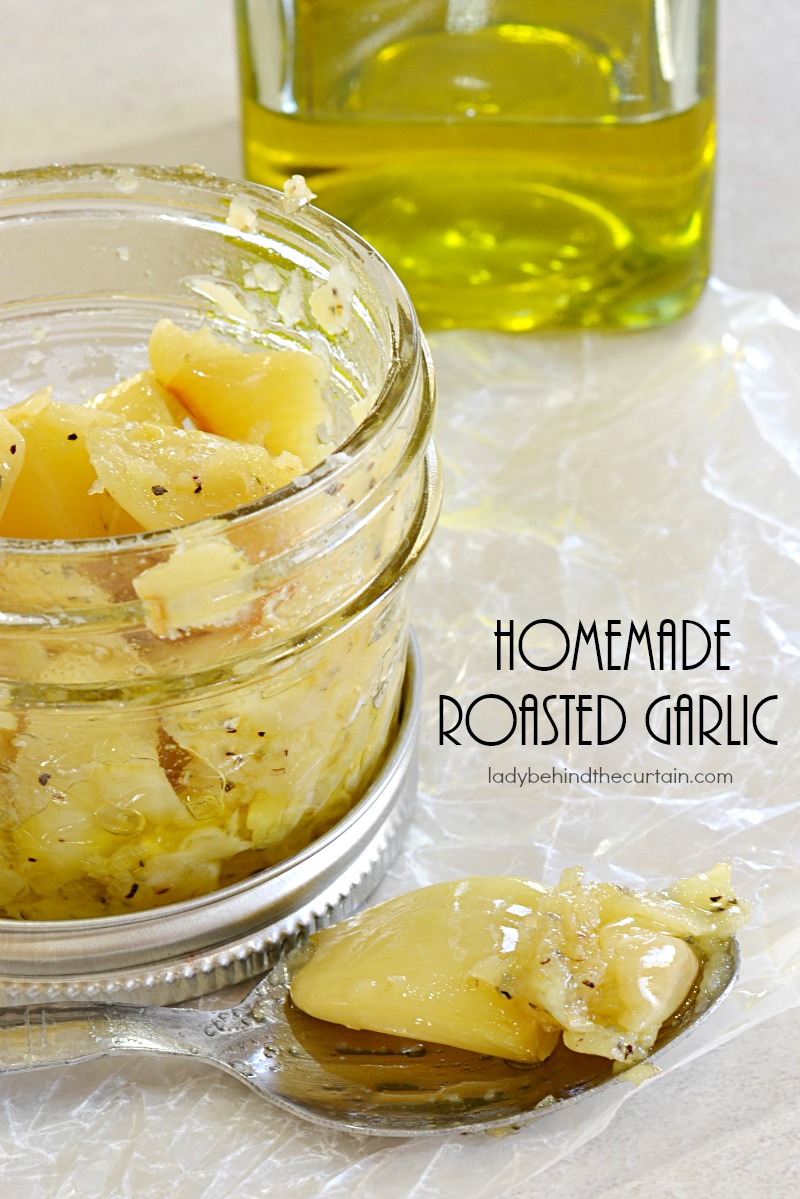 If you decide to make more than you need, make sure to store the leftover roasted garlic in a container ( I like using a jar) with a tight fitting lid.  Pour enough olive oil in the jar to cover the garlic.  You can store the garlic in the refrigerator up to 3 days.  If you want to store it longer…then take the garlic out of the oil, place it in a zip top bag and freeze.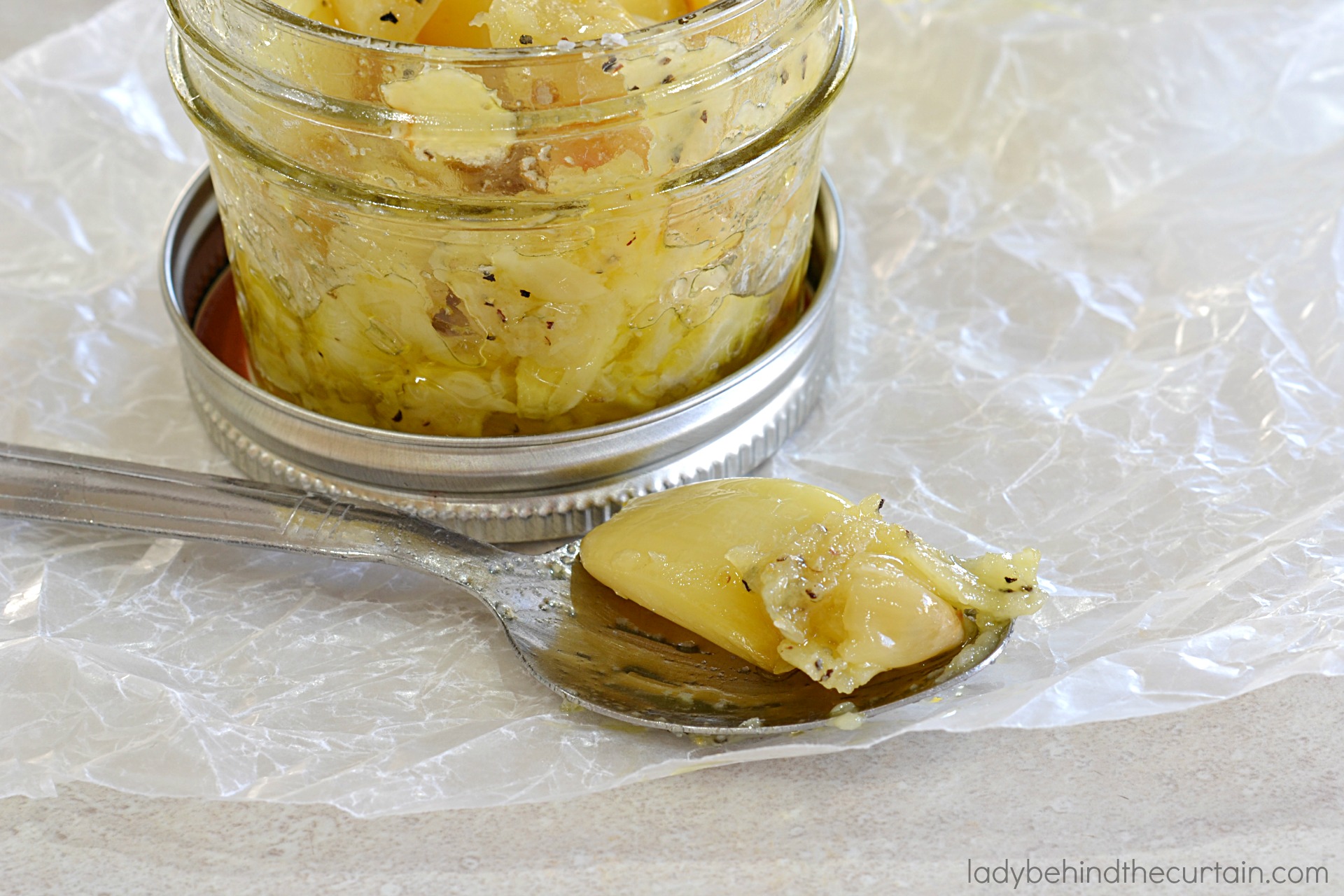 Mashed potatoes are the BOMB with added roasted garlic!  Take a look at these two potato recipes that have roasted garlic in them.  Click here for the recipe—->>>>CHEESY ROASTED GARLIC POTATO CROQUETTES, SLOW COOKER GARLIC MASHED POTATOES.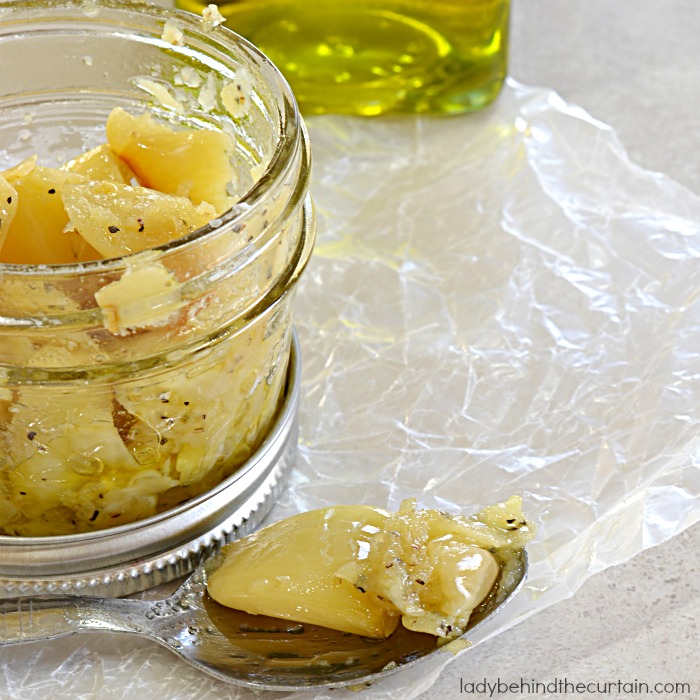 Cut the top off of the garlic bulbs.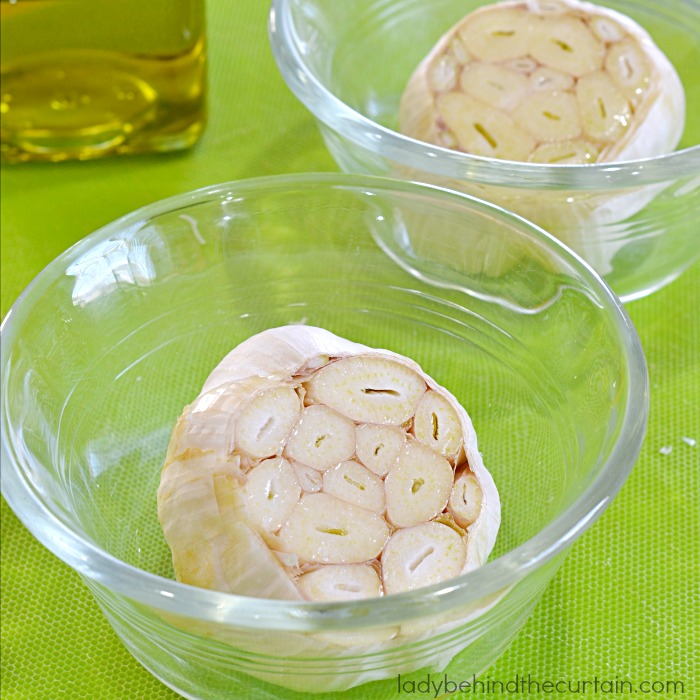 Bake until tender.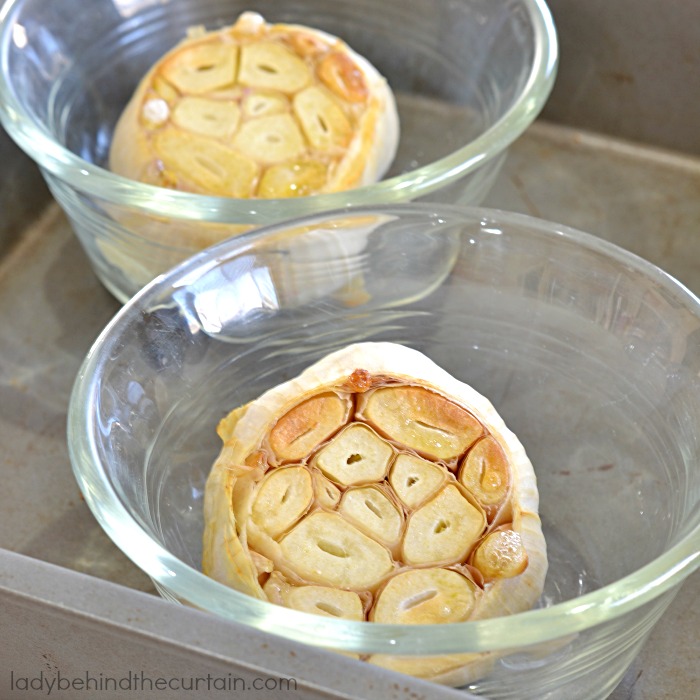 OTHER RECIPES WHEN ROASTED GARLIC COULD BE ADDED
LEMON GARLIC CHICKEN PASTA  2. GRILLED CHILI GARLIC TRI TIP  3. ROSEMARY GARLIC ROASTED CHICKEN
NEVER MISS A POST!
Sign up for my newsletter and receive my recipes in your inbox. Easy to see anytime and saved for safe keeping. Click Here and sign up today! —->>>>CURTAIN CALL NEWSLETTER